Who is Nathan Dean Parsons?
Nathan Dean Parsons was born on 16 June 1988, under the zodiac sign of Gemini, in Adelaide, South Australia. He's a 32-year-old American actor, probably best recognized for landing the role of Ethan Lovett in the ABC daytime soap opera "General Hospital" (2009-2020), playing James Kent in the HBO fantasy horror drama series "True Blood" (2014), and featuring as Max Evans in The CW's sci-fi drama series "Roswell, New Mexico" (2019-present).
How rich is he, as of now? Nathan Dean Parsons Net Worth
As of early 2021, Nathan Dean Parsons's net worth is over $1.5 million, earned through his successful career as a professional actor, who has worked on 25 television and film projects since he launched his career as a child actor back in 1990.
Early Life, Parents, Siblings, Nationality, Ethnicity
Nathan Dean Parsons spent his early years in Australia, until his family moved to the United States, where he was then raised in Boulder, Colorado, and Austin, Texas, so he holds both Australian and American nationalities, and belongs to the White Caucasian ethnicity. Little is known about his parents except for the fact that his father worked as a civilian supervisor at a military base. Nathan has an elder brother named Robert and a younger brother named Jared.
Educational Background
Nathan Dean Parsons attended St. Andrew's Episcopal School in Austin, from which he matriculated in 2006.
He then moved to Los Angeles to study at the University of Southern California, since he was accepted into their Bachelor of Fine Arts Acting program; however, he dropped out after a year and a half to pursue his professional acting career.
Career Beginnings
According to his IMDB account, Nathan started his career as a child actor, providing his voice to Jean Roque-Raltique in such Japanese anime as "Nadia: The Secret Of Blue Water" (1990-1991) and "Nadia: The Secret Of Fuzzy" (1991). He also lent his voice to a kid in the English version of the Japanese manga series "Devilman Lady" (1998), and Angostura in the English version of another Japanese manga series, entitled "King Of Bandit Jing" (2002).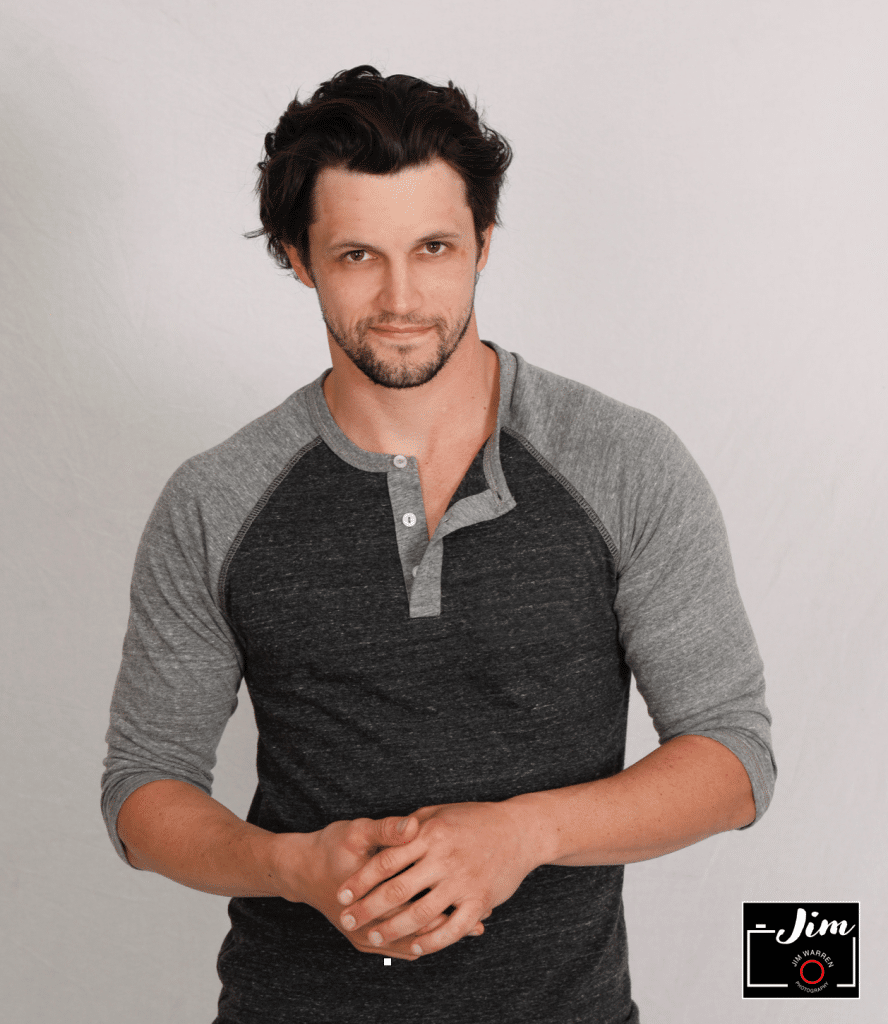 Rise to Fame – "General Hospital"
Nathan's next role came when he made a short appearance in the 2007 horror comedy film "Teeth", which was followed by his portrayal of Holden Williams in the 2009 horror-thriller film "The Brotherhood V: Alumni". Later that year, he auditioned for a different role in the ABC daytime soap opera "General Hospital" but didn't win it, however the series eventually created a new character for Nathan, and he portrayed Ethan Lovett from January 2009 to March 2012. He would later reprise the role briefly in 2013, then in 2015 for two episodes, and finally for three episodes in 2020. For his performance in the series, Nathan received a Daytime Emmy Award nomination for Outstanding Younger Actor in a Drama Series.
Concurrently, Nathan continued to work on other projects. In 2011, he landed a small role in the psychological thriller film "The Roommate", and guested as Doug in the episode "Know When To Fold 'em" of the ABC Family sitcom "State Of Georgia". Between 2012 and 2013, he was cast as Godot in the ABC Family comedy-drama series "Bunheads", however, it was canceled after one season. He then played Jake in the 2013 made-for-TV mystery thriller film "The Nightmare Nanny".
Continued Success
In 2014, Nathan starred in the role of James Kent in the seventh season of the HBO fantasy horror drama series "True Blood", and reprised it in two episodes of "True Blood: Jessica's Blog".
During the same year, he played Justin Tyme in the short comedy thriller film "#twitterkills", alongside Sarah Paulson, and appeared as Fantasy Shakespeare in the episode "The Green-Eyed Monster" of the Hulu comedy series "Complete Works".
Nathan's next significant role came later that year, when he was chosen to play Jackson Kenner in The CW's fantasy supernatural drama series "The Originals" (2014-2018), a spin-off from "The Vampire Diaries". It was followed by his portrayal of John Rhodes in the 2015 made-for-TV drama film "Point Of Honor", co-written and directed by Randall Wallace.
Further Work
In 2016, Nathan landed the role of Eric in the horror-thriller film "Pet", played Shane Rutherford in the made-for-TV family romantic film "Late Bloomer", and was Nip-Tuck in the episode "Tree Toxins & Three Stories" of the Fox police procedural drama series "Rosewood". He then had the part of James McCord in Richard Gabai's Western drama film "Justice" (2017), and was cast as Hansel / Jack / Nick Branson in the seventh season of the ABC fantasy adventure drama series "Once Upon A Time" (2017-2018).
In 2019, Nathan joined the main cast of The CW's sci-fi drama series "Roswell, New Mexico", and has been playing Max Evans in the series since then.
Concurrently, he also portrayed Ryan in the made-for-TV romantic film "A Feeling Of Home" (2019), and featured as Jean-Luc La Joie in the Christian romantic drama film "I Still Believe" (2020), directed by the Erwin Brothers.
Appearance and Vital Statistics
Nathan Dean Parsons has short dark brown hair and dark brown eyes. He stands at a height of 6ft (1.83m), while his weight is around 180lbs (82kgs). His chest size is 40, waist size 34, biceps 14, and his shoe size is 11.5 (US).
Personal Life, Hobbies, and Favorites
Nathan Dean Parsons manages to keep his private life under wraps. It's believed that he is single at the moment, since he hasn't been spotted with any woman. He divides his time between Austin, Texas, and Santa Fe, New Mexico.
In his spare time, Nathan enjoys dancing, horse riding, rock climbing, hiking and scuba diving. His favorite dancing style is tap dance. He also enjoys practicing yoga.
Nathan is an avid animal lover, and has a pet dog named Charlie.