• Jessica Camacho is an American actress who has been in the industry for 15 years
• She previously wanted to be a lawyer, but eventually found her passion in acting and moved to San Francisco to pursue it
• She has appeared in a number of popular shows such as "The Flash" and "All Rise"
• Jessica's private life is relatively unknown, with little evidence of her reported relationship with her "The Flash" co-star
• Her estimated net worth is $200,000
Who is Jessica Camacho?
Jessica is a talented American actress, who has been in the industry for almost fifteen years. Despite her long-running career, there's a lot that the general public doesn't know about Jessica's life – keep reading to find out!
Jessica's Adolescence & Young Adulthood
Jessica's a private person who doesn't do many interviews, but over the years she's provided her fans with bits and pieces of information to satiate their curiosity. What we do know is that she was born on 26th November 1982, in Chicago, Illinois, USA. Surprisingly, Jessica previously admitted that at one point in her life she wanted to be a lawyer.
"The problem was that I could never decide if I wanted to be a prosecutor or a defense attorney. I was not very good at making decisions, so I'm like, I might not be the best lawyer." she said in an interview, adding: "Pretty soon after that, I discovered acting".
One of Jessica's friends suggested that she take acting classes, and from then, the Chicago native never looked back. She moved to San Francisco to pursue her dream, with a daunting schedule that involved day shifts as a waitress and grueling evening classes at the famous American Conservatory Theater.
In the end, Jessica's hard work paid off, and she was able to move to Los Angeles after gaining Screen Actors Guild membership.
Jessica's Acting Portfolio
Everyone knows acting is an ageist profession, and that many of today's stars broke into the world of entertainment when they were children or teenagers. That wasn't Jessica's case, but even so her age hasn't hindered her success.
In 2007, Jessica appeared in an episode of children's series "Come on Over". In the next year she was in two feel-good romcoms: "Desertion" and "Nothing Like the Holidays".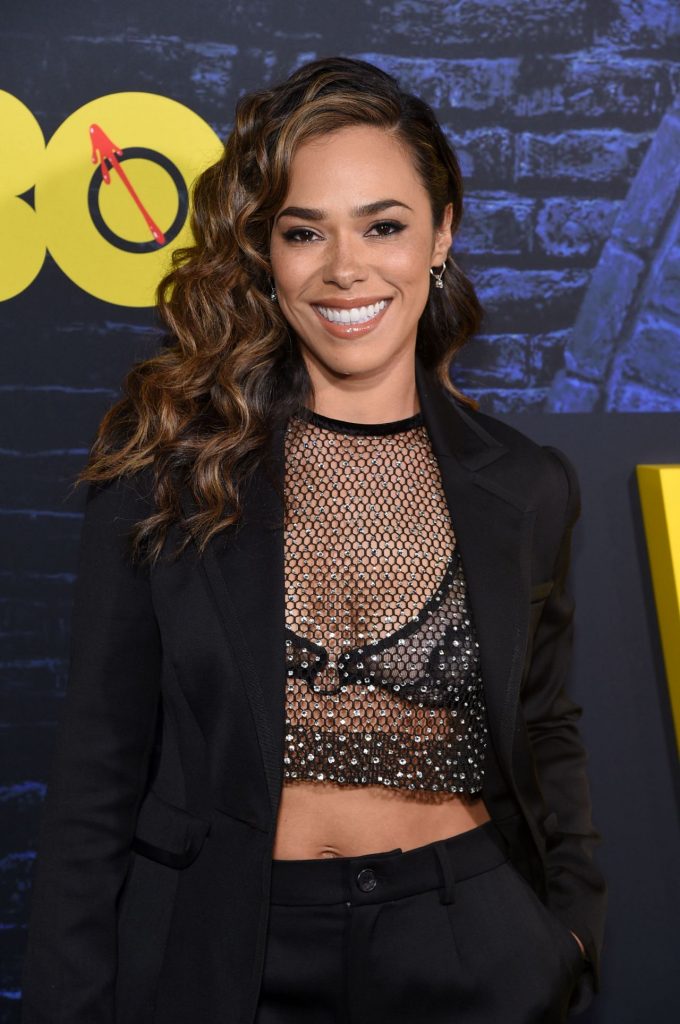 Between 2009 and 2010, she navigated her way through the harsh industry and landed a few roles here and there, appearing in a couple of episodes of "The Beast", "Justified", and "Dexter". In 2011, she also appeared in an episode of "Gossip Girl", and another episode of "The Mentalist".
It looked like Jessica's big break would come the following year when she landed a role in the successful romcom "Think Like a Man" alongside acting greats such as Michael Ealy and Meagan Good, but sadly, that wasn't the case. However, she did land her first recurring role, playing Pilar Cortez in ten episodes of "Last Resort" between 2012 and 2013.
If Jessica's face looks familiar to you despite not watching her newest works, it's because she's had small roles in a number of household name series, such as "Castle", "Bones", "Law & Order: Special Victims Unit", "NCIS: LA", and "Hello Ladies". She also appeared briefly in "Minority Report", and "Rizzoli & Isles".
Between 2015 and 2016, Jessica appeared as Sophie Foster in fourteen episodes of "Sleepy Hollow". In 2017, marking a decade in the industry, the actress landed another role in "The Flash", and appeared in ten episodes playing Gypsy.
Jessica's made it clear that she's never been lazy: she also appeared in sixteen episodes of "Taken" playing the role of Santana.
Before landing her biggest break yet, Jessica also played Michelle Vargas in six episodes of "Another Life", and appeared in several shorts such as "Vámonos", "The Answers", and "Dawn". Finally, the actress landed one of the leading roles in series "All Rise" playing Emily López, and has been happily working alongside the rest of the talented cast since 2019.
Jessica's also known for being a versatile actress, who can easily switch between genres – from sci-fi to romance to gritty drama, she's done it all. In a 2019 interview with Allure, she explained why, saying: "…I love getting to delve into so many different parts of myself — what scares me, what challenges me. As an actor, I want to continue to go towards roles that push me. That's why I love trying a new genre."
Jessica's Private Life
Despite not being as private as some of her peers, Jessica still doesn't share much on social media; in fact, she only has around 8,000 Instagram followers. Jessica uses her profile to upload photos of her pet dog, or discuss her latest acting projects.
A lot of Jessica's fans are curious to know about her love life. Previously, Jessica was reportedly dating her "The Flash" co-star, Colombian actor Carlos Valdes. Keeping in mind that Carlos played her on-screen boyfriend Cisco, and there's absolutely no online evidence of them being a couple, there are two possibilities: the rumors were a publicity stunt for the series, or Carlos is as equally private as Jessica, and they didn't want anyone to know.
So what's the truth about Jessica's dating life right now? We know she's close with her "All Rise" co-stars and shares a tight bond with one of them, Jalex Brinson, but Jalex has a girlfriend despite having posted Jessica on his profile several times and vice versa. It appears that Jessica is single right now, or if she isn't, she's definitely hiding it well.
Jessica's Net Worth
Apart from acting, Jessica is no stranger to doing a bit of social media advertising, and if you go on her Instagram profile you can see her advertising natural hair products and clothes from time to time. It's good that the actress has a second stream of revenue to keep afloat between roles.
As for her net worth, reputable sources report the figure to be $200,000 as of 2021. This is definitely believable, because the cripplingly high cost of living in LA full-time is too much for most actors to bear, and many TV productions don't pay their cast members as much as the public thinks.
Although some of Jessica's old "The Flash" co-stars are earning a pretty penny, and are worth up to $10 million, don't forget that the actress only appeared in a total of ten episodes before her character's untimely death. As for information about how much "All Rise" stars get paid per episode, that's undisclosed. This is why we believe Jessica's net worth to be around $200,000.