• Kerri Lee Green is an American actress best known for her role in the 1985 film "The Goonies".
• Her roles in movies include "Summer Rental", "Lucas", and "Blue Flame".
• She has made appearances in various TV series such as "The Magical World of Disney", "Mad About You", and "Law & Order: Special Victims Unit".
• She created the soundtrack "Living on a Thin Line" and founded the movie production company Independent Women Artists.
• She is married with two children and her net worth is estimated at over $2 million.
Who is Kerri Green?
Kerri Lee Green was born in Fort Lee, New Jersey USA, on 14 January 1967 – her zodiac sign is Capricorn and she holds American nationality. She is an actress who is probably still known best for her portrayal of Andy in the 1985 family adventure comedy film "The Goonies", written by Steven Spielberg, directed by Richard Donner, and which starred Sean Astin, Josh Brolin and Jeff Cohen. It's about a group of teenagers known as 'The Goonies', who find a treasure map and set out to find the gold of a legendary pirate. The movie won three awards, and was nominated for six others.
Kerri became less active in the film industry after she gave birth to her first child, and from 2001 took an 11-year break before returning to acting for a single role in 2012. She has since been focusinhg on spending time with her family, but still occasionally writes screenplays for Hollywood.
Early life and education
Kerri was raised in Woodcliff Lake by her parents, who have shied away from the media's attention, and it is believed that she has no siblings as she hasn't spoken about any.
Kerri's interest in acting was born while she was attending Pascack Hills High School, and she practiced her skills both at school and at home in her bedroom. In 1984 aged 17, she decided not to go to summer camp, but to attend auditions for roles in movies around New York City. This is how Steven Spielberg, the famous American film producer and director, noticed her and cast her in "The Goonies".
Kerri matriculated in 1985 and enrolled at Vassar College, graduating cum laude with a Bachelor of Fine Arts degree in 1989.
Roles in movies
In 1985, Kerri was cast to appear as Jennifer Chester in the comedy "Summer Rental", written by Jeremy Stevens and Mark Reisman, directed by Carl Reiner, and which starred John Candy and Richard Crenna. The movie follows an air-traffic controller while vacationing on a beach with his family, and was nominated for three awards.
The following year saw Kerri portray the lead character, Maggie in the romantic comedy "Lucas", written and directed by David Seltzer, and which also starred the famous actor Charlie Sheen and Corey Haim; it follows a teenage boy whose heart breaks after his crush starts dating his best friend. In 1987 Kerri once again starred alongside Charlie Sheen, in the comedy drama "Three for the Road", which follows two teenagers taking a troublesome daughter of a senator to an institution.
Kerri's following movie role came six years later, when she portrayed Tori Pattersen in the mystery thriller "Tainted Blood" which received mixed reviews and little attention, and the same year of 1993 also saw her star as Rain in the science fiction drama "Blue Flame", written and directed by Cassian Elwes. It's about a police officer who has created two aliens which he now has to fight.
The following 19 years saw Kerri appear only in TV series, but her most recent role in a movie has been in the 2012 drama "Complacent", which didn't attract a lot of attention. Although she hasn't appeared in any movies or TV series in the last eight years, Kerri hasn't officially retired from acting.
Roles in TV series
Kerri made her debut TV series appearance in 1987, when cast to portray Calpernia in the episode "Young Harry Houdini" of the adventure family drama "The Magical World of Disney", which starred Walt Disney, Paul Frees and Clarence Nash, and was nominated for 36 awards winning 15 during its airing from 1954 to 1997.
The following years saw Kerri appear in single episodes of various series including the adventure comedy drama "ABC Afterschool Specials", and the mystery crime drama "In the Heat of the Night". Her next notable performance was in 1992, when she starred as Kate Granum in both episodes of the mystery crime mini-series "The Burden of Proof", which follows a lawyer defending his brother-in-law who is a stockbroker and is most likely guilty. The series was critically well-received as it won one award and was nominated for five others, including two Primetime Emmys. The same year saw Kerri portray Stacey in two episodes of the romantic comedy "Mad About You", which starred Paul Reiser and Helen Hunt, and was a huge hit as it won 41 awards including four Golden Globes during its airing from 1992 to 2019.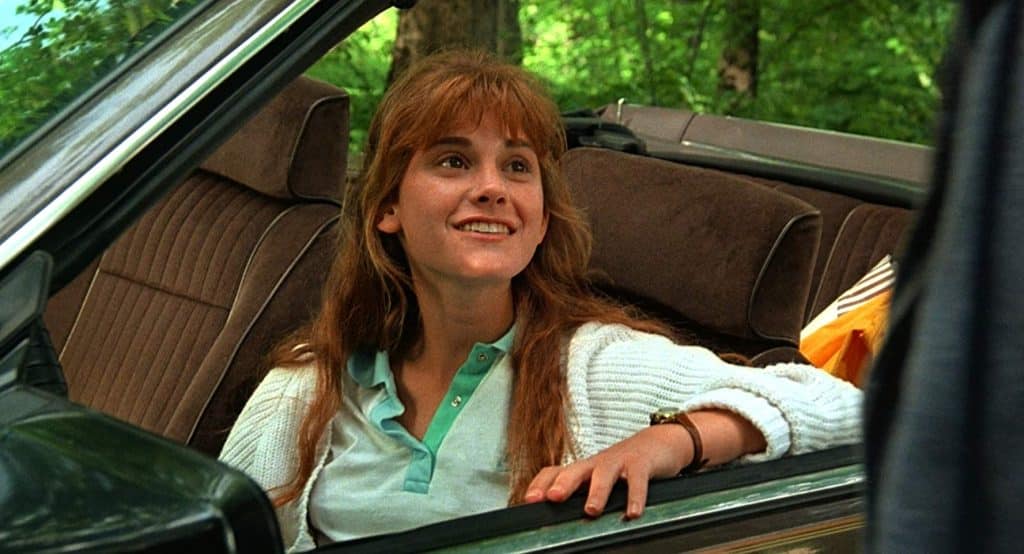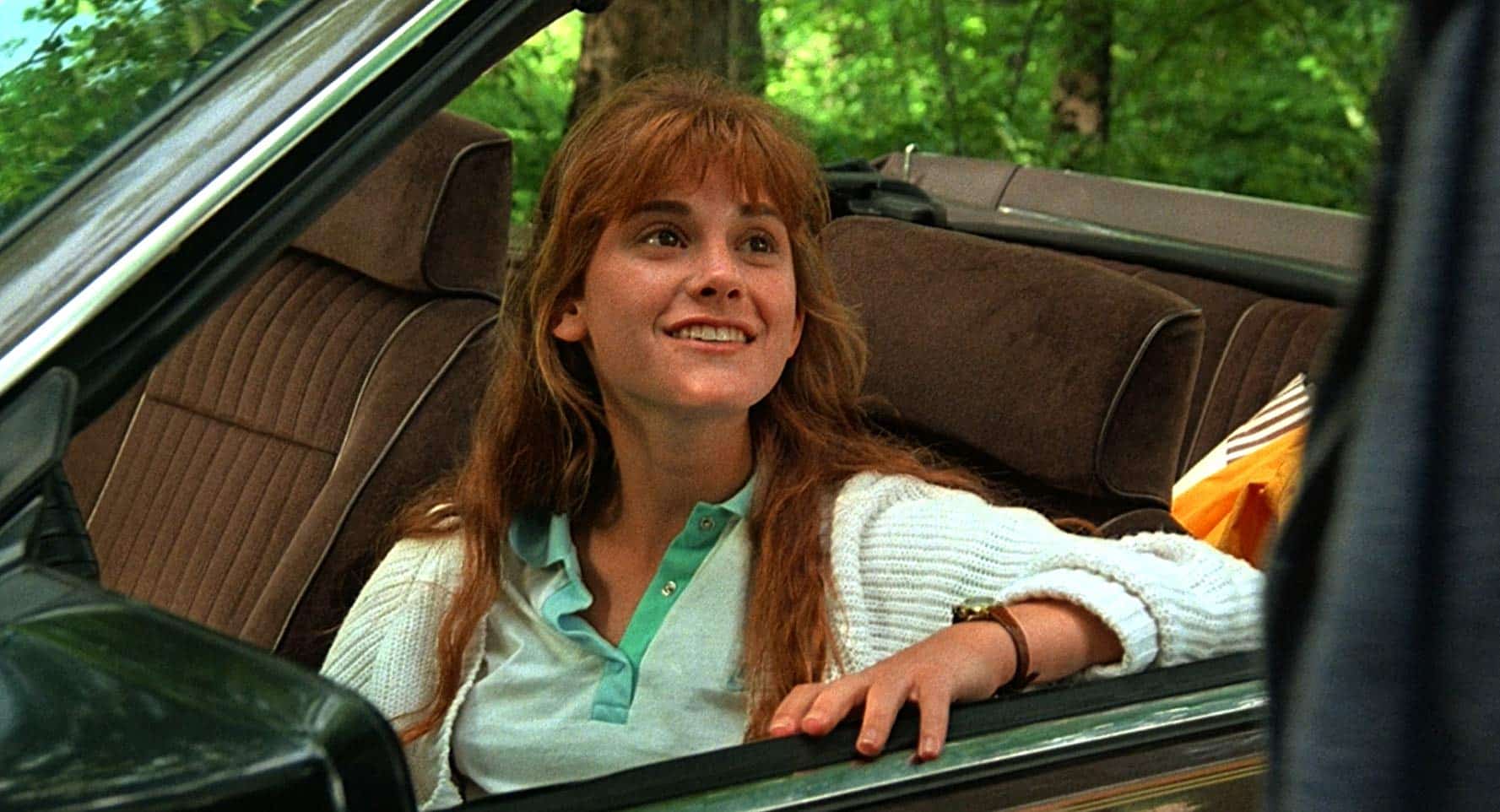 Kerri continued to appear in single episodes of many series, such as the comedy "Café Americain", the mystery crime drama "Murder, She Wrote", and the romantic drama "ER". Her most recent appearance in a TV series has been in the 2001 episode "Stolen", of the mystery crime drama "Law & Order: Special Victims Unit".
Other works
Kerri has a single writing, directing and producing credit, all three for the 1999 drama movie "Bellyfruit", which starred Tamara Bass, Tonatzin Mondragon and Kelly Vint Castro, and follows three teenage girls who are pregnant and struggling with drugs and poverty.
Kerri created the soundtrack "Living on a Thin Line" for the 1990 action movie "Caged in Paradiso"; she's appeared in two TV shows: the short documentary "The Making of 'The Goonies'" and the reality talk-show "Reunited Apart".
In 1996, Kerri and Bonnie Dickenson founded their own movie production company Independent Women Artists.
Awards and nominations
Kerri has been nominated for two Young Artist Awards: for Exceptional Performance by a Young Actress – Motion Picture for "Summer Rental" in 1986, and Exceptional Performance by a Young Actress Starring in a Feature Film – Comedy or Drama for "Lucas" in 1987.
Love life and relationships
Kerri has always preferred to keep her personal matters to herself, and whilst it's known that she's a married woman, she hasn't shared any details concerning her husband, including his name and profession.
As reported by the website IMDb, the two exchanged vows in the early '90s, in a private ceremony attended by only a few closest friends and family members.
They chose to focus on their careers for the first couple of years, and Kerri then gave birth to their first child followed by their second two years later. The family could often have been seen walking together around Hollywood, and it is widely believed that it is because of her children that Kerri decided to spend less time shooting for movies and TV series, and to eventually stop acting.
She hasn't spoken about any other men she might have dated, and as of January 2021, Kerri has been married for around three decades and has two children.
Hobbies and other interests
Kerri likes to study and attend college, and considers this to be something people should do in their spare time. She believes that her attitude towards studying helped her obtain her college degree a lot easier than other people normally would.
She has been fighting for equal human rights since the very beginning of her career and has also worked with various charity organizations.
Today, she supports the movement Black Lives Matter.
Keri is keen on travelling, and has been to various US states to shoot for her movies and TV series, while her favorite city to visit is Miami in Florida.
Her favorite film director is Steven R. Monroe, and she was thrilled when invited to appear in his movie "Complacent". Some of Kerri's favorite actors and actresses are the late Robin Williams, Eddie Murphy and Meryl Streep, and a couple of her favorite movies include "Patch Adams", "A Thousand Words" and "Meet Dave".
Age, height and net worth
Kerri's age is 54. She has long brown hair and brown eyes, her height is 5ft 1ins (1.56m) and she weighs around 105lbs (48kgs).
As of January 2021, her net worth has been estimated at over $2 million.