• Elizabeth 'Lizzy' Wurst is an American YouTuber and social media star born in 1998.
• She is most known for her Instagram account which has 1.5 million followers.
• Lizzy launched her career on Vine and has over 330,000 followers on Twitter, 670,000 on Facebook, and 480,000 on TikTok.
• She was in a relationship with American social media star Lance Stewart from 2013 to 2018.
• She is highly active physically, a dog lover, and enjoys travelling, sun tanning and watching movies.
Who is Lizzy Wurst?
Elizabeth 'Lizzy' Wurst was born in the USA, on 22 July 1998 – her zodiac sign is Cancer and she holds American nationality. She's a YouTuber and a social media star, who's probably known best for her Instagram account, which is today followed by more than 1.5 million people, while she has uploaded close to 300 pictures, most of which have been taken during her everyday life; many have her breasts and buttocks in focus.
Early life and education
Lizzy was raised in the US alongside her brother Zach, by their parents who prefer to be left out of media, thus nothing about them is known.
hi, I miss u https://t.co/tAuQ3vqR05

— LizzyWurst (@LizzyWurst) May 11, 2021
It's said that her father's the owner of a small grocery store, and that her mom's working in it.
Lizzy became interested in sports while attending elementary school, and as she wanted to become a model when she grows up, she took part in various activities hoping she'll shape her figure and prepare for when it's time to launch her career. She studied at a local high school, at which she appeared in a couple of school plays, and learning that she has a talent for comedy. Upon matriculating in 2016, Lizzy chose not to enroll at college but to focus on her career on the internet.
Lizzy launched her career on the now-defunct social media network Vine, on which she was quite popular, followed by more than 130,000 people. The network was used for uploading short comedy videos, and it was on Vine that Lizzy first became popular.
She launched her Twitter account in June 2014, and has amassed over 330,000 followers – she tends to tweet once a month. She's also active on Facebook, and her page is followed by over 670,000 people, while she updates her profile once in a couple of months. Lizzy's also very popular on TikTok, and is followed by more than 480,000 people, while she's gathered over 7.6 million likes of all her videos combined.
Lizzy's also known for her YouTube channel, which she launched on 4 August 2016 and today numbers close to 1.4 million subscribers, and over 100 million views of all her videos combined. She mostly uploads videos related to her everyday life, as well as pranks and challenges – her most popular video "WORLDS HOTTEST PEPPER CHALLENGE (GONE WRONG) – CAROLINA REAPER PEPPER – 2.2 MILLION SCOVILLE UNITS" has been watched over 20 million times since 25 August 2016.
Love life and husband
Lizzy's quite open when it comes to talking about her love life – from 2013 to 2018, she was in a relationship with the American social media star Lance Stewart. The two met in the summer of 2013 and began dating a few weeks later.
They haven't disclosed exactly when and how they met but it's believed that it was on the internet. They could've been seen making guest appearance in each other's videos, and had uploaded numerous pictures featuring themselves together onto their Instagram accounts, most of which have now been deleted. They talked about their split in a YouTube video, and revealed that it was a mutual decision as they started to argue often, about even the smallest and insignificant things.
Lizzy hasn't spoken of any other men whom she's perhaps dated, while it's known that Lance became engaged to Julia Summer, an American social media star, in May 2020, while they're planning to marry in 2022.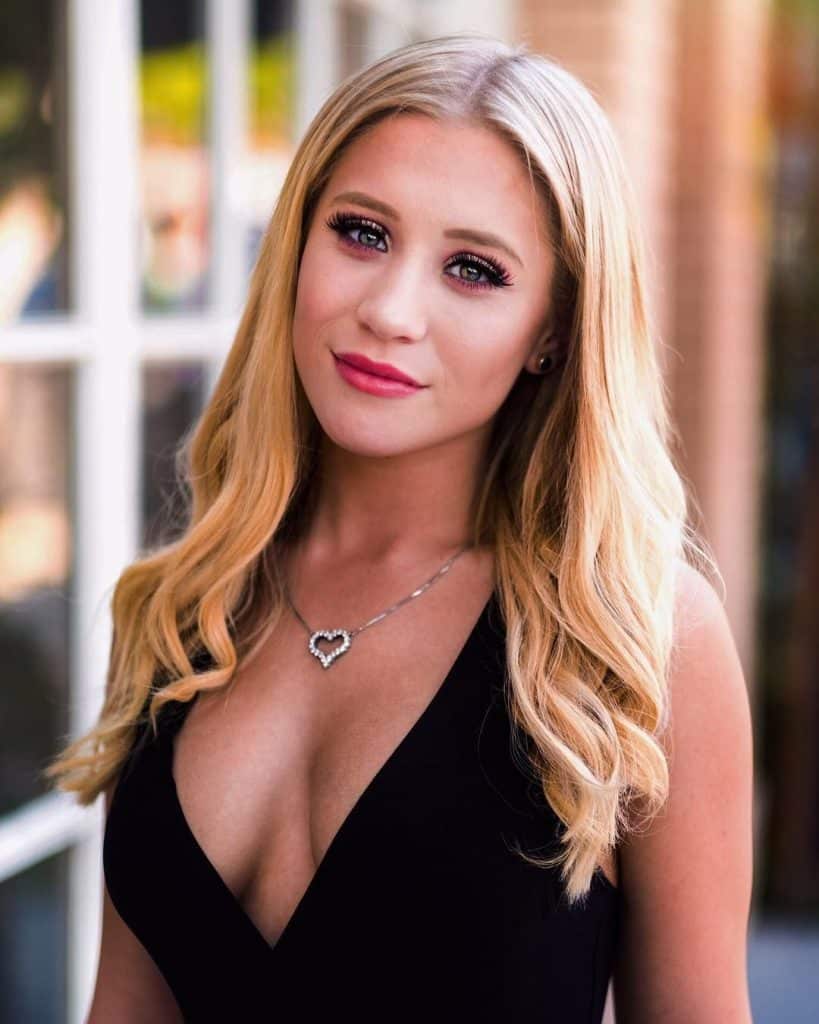 As of May 2021, Lizzy's single, hasn't married and doesn't have children.
Hobbies and other interests
Lizzy's physically highly active, and has multiple training sessions at the gym each week, thus her fit-looking body. She also does yoga and meditates occasionally, and follows a strict diet.
She's a huge dog-lover, and her two pet Maltese dogs can be seen featured in many of her Instagram pictures. The dogs were originally hers and Lance's, but they agreed that they should stay with her after they split.
Lizzy's passionate about travelling, and has been to various US states for both work and pleasure; her dream travel destination is Miami in Florida.
Summer's her favorite season, as she enjoys sun tanning at the beach, showing off her body and swimming in the ocean.
In her spare time, Lizzy likes to watch movies starring her favorite actor and actress Vin Diesel and Angelina Jolie, such as the franchise "Fast and Furious", "Lara Croft: Tomb Raider – The Cradle of Life" and "Mr. and Mrs Smith".
Age, measurements and net worth
Lizzy's age is 22. She has long blonde hair and blue eyes, her height is 5ft 2ins (1.57m) and she weighs around 110lbs (50kgs). As of May 2021, her net worth has been estimated at over $50,000.
Who is her ex-boyfriend Lance Stewart?
Lance Stewart was born in Philadelphia, Pennsylvania, on 20 June 1996 – his zodiac sign is Gemini and he holds American nationality.
He's probably known best for his YouTube channel which he launched on 6 February 2014, and which is today subscribed to by close to 6.5 million people, while he's amassed over 1.6 billion views of all his videos combined – the most popular – "HE CAUGHT US…" has been watched over 25 million times since 17 July 2016.
Lance was raised alongside his sister Sabrina in Franklinville, New Jersey, by their parents who prefer to be left out of the spotlight. He often features his grandmother in his videos, and refers to her as Badass Grandmom. Lance studied at Delsea Regional High School, where he was interested in sports, playing football and basketball. Upon matriculating in 2014, he chose not to attend college, but to focus on his career on the internet.
In December 2017 aged 21, Lance purchased a house next to his parents'.
He has been played numerous pranks and challenges, and in August 2016, Lance tried to play "Fruit Ninja" in real life and cut his fingers, one of them nearly entirely cut off. He was rushed to a hospital, and received 12 stitches, luckily saving all his fingers.
Lance has been criticized by many for his clickbait videos, and can often be seen featured in the videos uploaded onto the YouTube channel "DramaAlert", as well as on various other websites which alert people to clickbait. He was also called out by other YouTubers, including MarcusDibbleComedy and h3h3Productions.
Lance's also a huge Instagram star, with over 6.8 million followers, while he's uploaded close to 1,000 pictures, most of which have been taken during his everyday life.