Early life, family, educational background
Instagram model, YouTuber and TikTok star Sophia Diamond, was born under the zodiac sign of Leo on 21 August 2001, in Russia. Sophia and her mom moved to Israel when she was eight months old, and they lived there until September 2012, when they moved to Toronto, Canada. She now has both Israeli and Canadian nationality, and is fluent in English, Russian and Hebrew. Her mom divorced Sophia's father before they left Russia, and she remarried in Israel.
Sophia is one of six children – she has two full-siblings and three half-siblings; she considers her sisters to be her closest friends.
Sophia has been interested in fashion and gymnastics from a young age. She attended King City Secondary school in King City, Ontario, Canada, after completing her Elementary level education in Israel. As of 2021, Sophia is a student at Toronto University, where she is studying Cinematography.
Sophia is close to her mom, and has posted pictures with her on Instagram.
She also gets along with her step-father, but hasn't yet posted any videos or photos of him (perhaps because he is shy or does not want to be known online). It appears that she doesn't have a relationship with her biological father – the two never speak.
Career
She has over 3.6 million followers on her TikTok account, Sophia.ilysm. She gained fame from posting dancing and lip-synching videos first on Musical.ly and then on TikTok – her first viral TikTok video was of her lip-syncing to Ed Sheeran's "Shape of You."
Sophia initially created her YouTube channel in June 2011, but did not post any content until years later. Following her TikTok success, she began posting more on Instagram, and now has over 1.2 million followers, and YouTube, now numbering over 90,000 subscribers. Aside from her lip sync and dancing videos, Sophia also posts fitness-related videos on all of her social media accounts.
Her three most-watched YouTube videos are "How to Go to School Successfully," "Senior Year Mayhem," and "A Week of Me."
She eventually wants to become a film director and actress.
Personal life
She began dating Kian Salehi in June 2017, after meeting at school while she was waiting for her mom to fetch her. The couple looked very happy at the time; Sophia would often feature him on her social media, but on 12 September 2018, she deleted all photos with him from her Instagram, and unfollowed his account.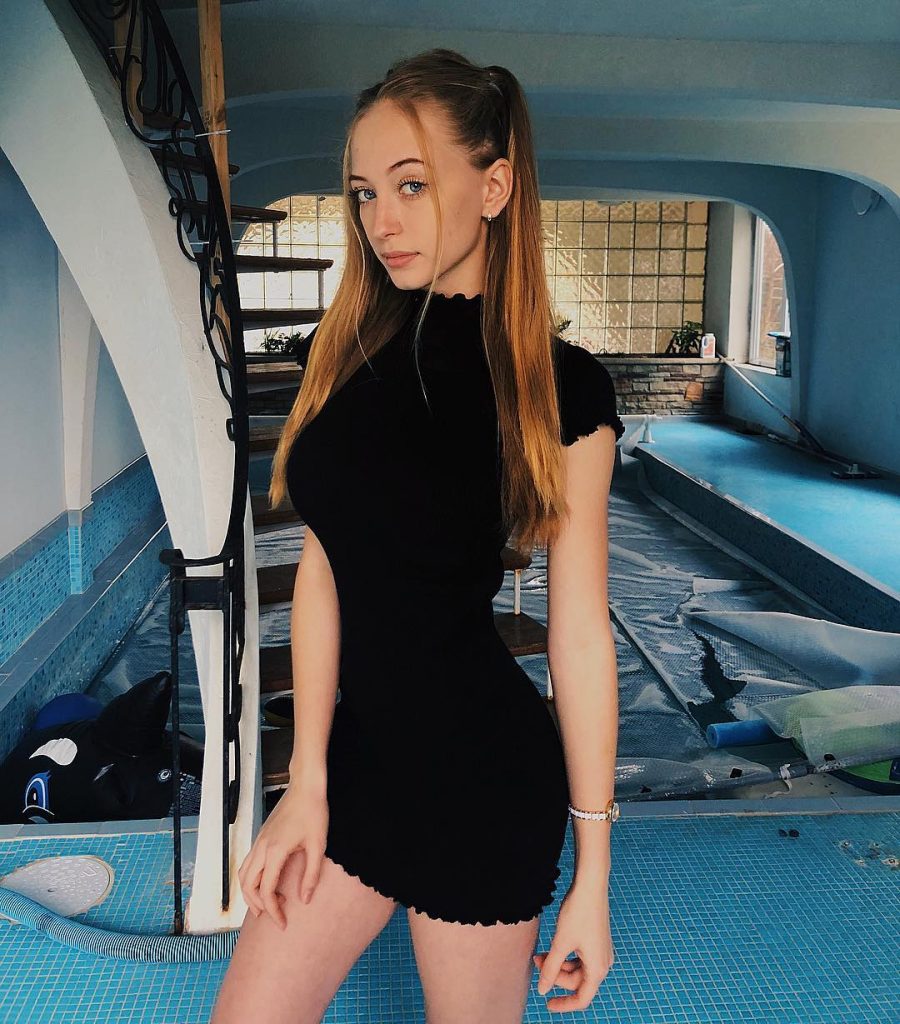 During an Instagram live video in December 2018, she said that their relationship didn't work out, and they mutually agreed to break up.
It seems that she is not currently in a relationship. Still, after being so open about her previous relationship, Sophia had said that she wants to keep her personal life private. So, she may not be happy and ready to open about her further relationships anytime soon.
In her first YouTube video, she opened up about being bullied in her childhood, and how much it worsened in her years at high school, due to her online popularity and fame. She also revealed that although it is challenging to remain positive and rise above the bullying, she has found ways to cope with it, and has even learned to ignore her bullies and the insults they throw at her. 'Most people in school treat me like garbage for no reason,' she shared, ' I just ignore these people.'
Hobbies, favorite things, and interesting facts
Her list of close friends includes fellow TikTok stars Hailey Orona and Chase Keith.
Sophia's favorite genre of music is RnB, but is especially a huge fan of The Weeknd.
Sophia mostly shops from Urban Planet, Garage, and H&M; she enjoys traveling, shopping, and partying
Her family's surname is actually 'Dimentbarg,' which means 'Diamond' in Russian. They changed their surname to the English version when they moved to Canada.
Her favorite colors are red, black, and white.
Her favorite actresses are Scarlett Johansson and Keira Knightley, along with actors are Chris Pine and Tom Cruise. Her favorite movie is "Avengers."
Her favorite food is Italian, and favorite holiday destination Rome, Italy.
She has another Instagram account under the username soap._.diamond.
Sophia refers to herself as 'Just a Russian girl from Canada.'
Appearance
Sophia has blue eyes and light brown hair; she weighs about 115lbs (52kgs) and is 5ft 5ins (1.65m) tall, with vital statistics of 34-24-37 with a slim and curvy body type, and shoe size US 6 (UK 4). She stays in shape by eating healthily and exercising regularly.
Net worth and salary
As of early 2021, Sophia's net worth is estimated at $250,000. She earns the majority of her money through collaborating with brands such as Bang Energy Drinks, Fashion Nova, and several others. She posts brand deals on Instagram, and earns money through YouTube ads.
Based on Sophia's Instagram followers and her engagement rate of 6.88% per post, it is estimated that she charges anything from $2,494 to $4,157 for a sponsorship.