• Sherry D. Jackson is a retired American actress
• She is best known for her role in the 1952 drama movie "The Miracle of Our Lady of Fatima"
• She was raised in Wendell, Idaho USA and began her acting career at seven years old
• She is best known for her role as Terry Williams in the family comedy "The Danny Thomas Show"
• As of 2021, she is 79 years old, and has an estimated net worth of over $2 million
Who is Sherry Jackson?
Sherry D. Jackson was born in Wendell, Idaho USA, on 15 February 1942 – her zodiac sign is Aquarius, and she holds American nationality.  She's a retired actress who's probably still known best for her portrayal of Jacinta Marto in the 1952 drama movie "The Miracle of Our Lady of Fatima", written by Crabe Wilbur and James O'Hanlon, directed by John Brahm, and which starred Gilbert Roland, Angela Clarke and Frank Silvera. It follows three children who are living on a farm, and have visions of a lady in the clouds it was nominated for two awards including an Oscar.
Sherry hasn't been active in the film industry since 1982, and today appears to be leading a peaceful life away from the media's attention.
Early life and education
Sherry was raised in Wendell alongside her two brothers Gary L. and Curtis L. Jackson Jr., by their father Curtis Loys Jackson Sr. who died in 1948 when Sherry was six, and their mother Maurita Kathleen Gilbert who was a singer, dancer and an actress, and who taught these activities to her children. After Curtis' death, the family moved to Los Angeles in California.
According to various sources which sometimes tend to claim differently, Maurita was approached by a man while on a bus who told her that her children should be in movies. This encouraged her to take Sherry to an audition when she was seven years old, and she got to launch her acting career with her portrayal of Jane in the 1949 musical comedy movie "You're My Everything". The year 1950 saw Sherry appear in around 10 movies, including the drama "The Next Voice You Hear", another drama "A Modern Marriage", and a fantasy comedy "For Heaven's Sake".
In the following year, Sherry was once again invited to appear in around 10 movies, while she also made her debut TV series appearance by portraying a little girl in two episodes of the drama "Fireside Theatre".
By the time she was 11 years old, Sherry had already been credited with appearing in around 30 movies and TV series – she numbered around 110 credits at the time of her retirement. The year 1952 also saw her appear in many movies, such as the drama "This Woman Is Dangerous", the western "The Lion and the Horse", and the comedy "Ma and Pa Kettle on Vacation". In 1953, Sherry transitioned to TV series making a guest appearance in an episode of the musical comedy "The Ford Television Theatre", the comedy "Private Secretary" and the drama "Footlights Theater".
Sherry had only a couple of roles in the following three years, and by the time she matriculated in 1956, she appeared in the adventure family series "Shower of Stars", the drama series "Cavalcade of America" and the drama movie "Come Next Spring".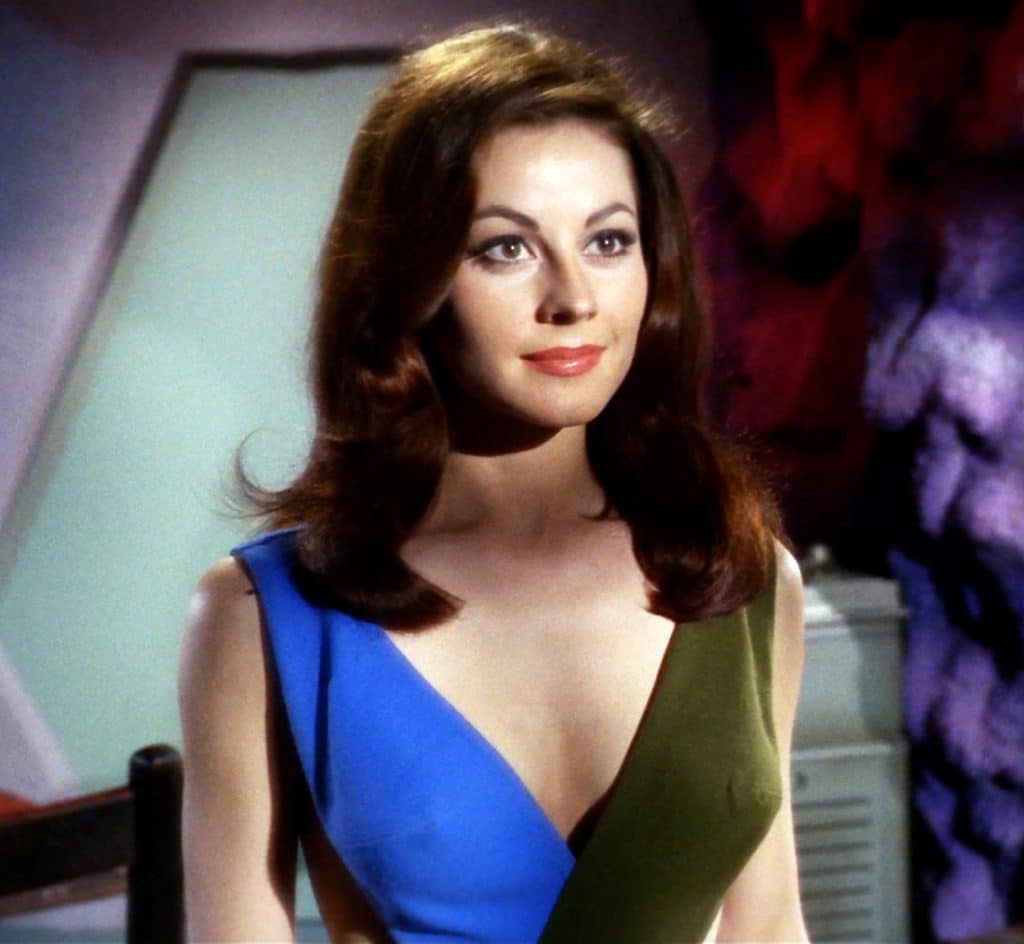 She then chose not to pursue a college degree, but to focus on acting.
Roles in TV series
Sherry became famous in 1953 after she began starring as Terry Williams in the critically acclaimed family comedy "The Danny Thomas Show", which also starred Danny Thomas, Rusty Hamer and Marjorie Lord, and follows a nightclub singer who's trying to balance work with spending time with his wife and their three children. The series aired its 11 seasons from 1953 to 1965, however, Sherry quit after five seasons. It won five Primetime Emmys, and was nominated for 21 other awards.
The following years saw her appear in only an episode or two of various series, such as the family comedy "The Many Loves of Dobie Gillis" in 1960, the drama "Surfside 6" in 1960 as well, and the comedy "The Jim Backus Show" in 1961.
In 1970, Sherry was invited to reprise her role as Terry Williams in the episode "Make Room for Grandson" of the comedy "Make Room for Grandaddy", which again starred Danny Thomas and Marjorie Lord, and follows a husband and wife who are helping raise their six years old grandson. It won Danny a nomination for a Golden Globe Award for Best TV Actor – Comedy or Musical.
Sherry went on to appear in an episode or two of numerous series, and her three final roles before retiring from acting were in the 1980 episode "Homes $weet Homes" of the action crime adventure "Carlie's Angels", the 1980 episode "The Trippers" of the mystery crime drama "CHiPs", and the 1982 episode "Internal Affairs" of the action crime drama "Strike Force".
Roles in movies
The year 1960 saw Sherry play Mary Jane Wilkes in the popular adventure comedy "The Adventures of Huckleberry Finn", and her following film role was in the 1965 comedy "Wild on the Beach", directed by Maury Dexter, and in which she starred alongside Frankie Randall and Gayle Caldwell.
It follows two boys staying at a beach house, with many other boys and girls.
In 1967, she played Samantha in the mystery "Gunn", and the following year saw her portray Connie in the action drama "The Mini-Skirt Mob". In 1969, Sherry was cast to star as Mona in the science fiction comedy "The Monitors", while the following year saw her play Nancy Belacourt in the action adventure drama "Wild Women". In 1975, she was cast to star as Marie Derry in the drama "Returning Home", written by John McGreevey and Bill Svanoe, directed by Daniel Petrie, and which also starred Dabney Coleman and Tom Selleck. It follows the lives of three soldiers after they return home from World War II.
Three of Sherry's final movie roles before retiring from acting were in the 1979 crime drama "Brenda Starr, Reporter", the 1979 comedy "That's Life", and the 1980 adventure drama "Casino".
Other credits
Sherry has been credited with singing the song "On Top of Old Smoky" in the 1951 episode "The Kid Comes West" of the western series "The Gene Autry Show", and she sang "Jingle Bells" and "Heart" in two episodes of the series "The Danny Thomas Show", in 1955 and '56.
She made a guest appearance in various talk-shows, such as "You Don't Say" in 1967, "The Tonight Show Starring Johnny Carson" in 1968, and "The Merv Griffin Show" in 1971.
Awards and accolades
In 1960, Sherry received her own star on the Hollywood Walk of Fame.
Love life and relationships
Sherry has always been open in regards to talking about the men whom she has dated, and there are 10 of her former boyfriends whom the public knows of.
Sometime in the late '50s she began dating the late American actor Chad Everett, and after their split, Sherry began seeing the famous American singer-songwriter Bobby Rydell.
Following their separation, she started a relationship with the late American actor and singer Rod Lauren. In 1960, Sherry had an encounter with Troy Donahue, the late American actor and singer, and then started a relationship with the retired American actor and film director Dwayne Hickman. The same year also saw her date the American music critic John Rockwell, and the late American actor Ralph Taeger with whom she stayed for around a year. In the second half of 1961, Sherry dated Gary Clarke, a famous American actor, and it's been reported that she dated the late American singer and actor Elvis Presley in 1962.
In 1967, Sherry started dating the late American businessman and thoroughbred racehorse owner Fletcher Roseberry Jones – the relationship ended when Fletcher died in a plane crash on 7 November 1972.
Following his death, Sherry filled a palimony suit asking for over $1 million, claiming that he had promised to take care of her by giving her around $25,000 every year for as long as she lived, but she lost.
Sherry hasn't spoken of any men whom she has perhaps been with since Fletcher's death, and as of April 2021, she seems to be single, hasn't married and doesn't have children.
Hobbies and interesting facts
The one movie that Sherry hated was the 1968 "The Mini-Skirt Mob", because it was shot in a dangerous city in Arizona, and she wasn't able to go out at night because the cafes were filled with guns.
In the early '50s, her best friend was Jean Hagen whom she starred alongside in the comedy series "The Danny Thomas Show".
"Protect. Protect." ~ Andrea (What Are Little Girls Made Of"#StarTrek #TOS #SherryJackson #allstartrek pic.twitter.com/PlIRozbjHI

— Trent Klein (@twstrekfan) February 28, 2017
Jean was on a three-year contract while Sherry had a five-year contract and after Jean left the show as soon as her contract expired, as she was fed up with it, Sherry was devastated and wanted to leave the show as well, but the directors wouldn't allow it. Instead, they gave her less work to do, so as soon as her contract expired, she quit the show as well.
Sherry loved to travel during her acting career, and it had taken her all around the US while she also travelled to Europe on various occasions, visiting countries such as France, Italy and England.
She has her own favorite actors and actresses, some of whom are the late Marlon Brando, Meryl Streep and Angelina Jolie, and a few of Sherry's favorite movies include "A Streetcar Named Desire", "The Devil Wears Prada" and "Mr. and Mrs Smith".
Age, height and net worth
Sherry's age is 79. She has long brown hair and brown eyes, her height is 5ft 4ins (1.63m) and she weighs around 120lbs (55kgs).
As of April 2021, her net worth has been estimated at over $2 million.