• Natacha Karam was born in London, UK, in 1995 and is of British, Northern Irish and French-Lebanese descent.
• She is best known for her role as Jasmine Khan in the action thriller series "The Brave".
• She has also starred in various TV series and movies, including "Homeland", "The Old Guard", "Valentine's Again", "9-1-1: Lone Star", and "Keyed Alike".
• Natacha is in a relationship as of 2021, but hasn't married and doesn't have children.
• She is 25 years old, 5ft 5ins (1.65m) tall, and her net worth is estimated at over $150,000.
Who is Natacha Karam?
Natacha Karam was born on 3 April 1995, in London, United Kingdom – her zodiac sign is Aries, she holds British nationality, and is of Northern Irish and French-Lebanese descent. She is an actress, perhaps known best for her portrayal of Jasmine 'Jaz' Khan in the action thriller series "The Brave" created by Dean Georgaris, and which starred Anne Heche, Mike Vogel and Tate Ellington. It follows military heroes who have to make certain personal decisions while choosing to be involved in some of the most dangerous and challenging missions.
The series aired from late 2017 to mid-2018 and was nominated for a Motion Picture Sound Editors Golden Reel Award for Outstanding Achievement in Sound Editing – Sound Effects and Foley for Episodic Short Form Broadcast Media.
Early life and education
Natacha was raised in London by her parents with her brother Christophe, who can be seen featured in some of her Instagram pictures.
She was focused on learning languages at school, so is today fluent in French and can understand Arabic, but finds it hard to speak. She finished elementary school in London and then moved to Dubai in The United Arab Emirates to attend a high school there.
Natacha practiced acting with the school's drama club, and was interested in various other things such as dancing, singing and playing soccer. She matriculated in 2012, and while she hasn't talked about her further education, it's believed that she attended a college from which she graduated with a Bachelor of Arts degree in theatre in 2016.
Roles in TV series
Natacha spent a year after graduation working on her acting skills, and attending various auditions for roles in both movies and TV series. In 2017 she made her debut TV series appearance in the episode "Identity: Part 1" of the mystery crime drama "Silent Witness", which stars Emilia Fox, William Gaminara and Tom Ward. It follows a team of forensic scientists and pathologists as they work to help solve various crimes.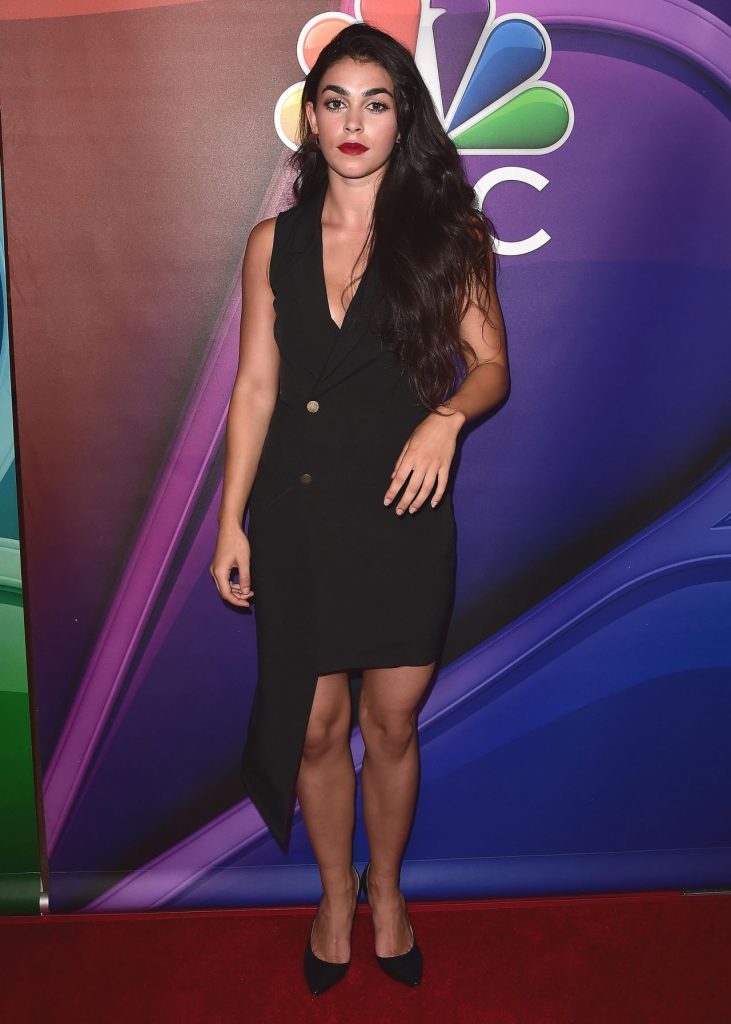 The series has been airing since 1996, and has won eight awards while being nominated for five others.
Later in 2017, Natacha played Mina Becker in the episode "The Covenant" of the mystery crime drama "Homeland", created by Alex Gansa and Howard Gordon, and which starred Claire Danes, Mandy Patinkin and Damian Lewis. It's about a CIA agent who believes that an American soldier captured by al-Qaeda had been turned into a terrorist, and during its airing from 2011 to 2020, the series won 60 awards including five Golden Globes while it was nominated for 176 other awards.
In 2019, she appeared in a single episode of the drama "Casualty" which has been airing since 1986, and today counts close to 1,200 episodes.
Her most recent role in a TV series has been in the 2020 action thriller "9-1-1: Lone Star", which stars Rob Lowe, Ronen Rubinsten and Sierra Aylina McClain, and follows a firefighter who is helping save people's lives while struggling with his own problems related to his family. Natacha has portrayed Marjan Marwani in 11 out of 13 episodes which have so far aired.
Roles in movies
Natacha made her debut film appearance in 2017, when she starred as Eve in the short romantic drama "Keyed Alike" ,written by Alex Ruhl, directed by Chloe Thomas, and which also starred Dwen Gyimah and Gemma Whelan. The film is about two women who have just met and are talking about first love.
The same year saw Natacha play Melissa in the romantic drama "Valentine's Again", which follows Katherine who, after a gypsy cast a spell on her, relives the Valentine's Day over and over again until she meets her prince charming; the film received mixed reviews. In 2018, she portrayed Laurie in the action adventure crime movie "The Hurricane Heist" which starred Toby Kebbell, Maggie Grace and Ryan Kwanten, and follows a team of thieves trying to pull a big heist at the US Treasury, while they are threatened by a hurricane coming their way.
Natacha's most recent and only other film role was in the 2020 action adventure fantasy "The Old Guard", which starred the famous actress Charlize Theron, and follows a team of immortal killers who now have to fight to keep their identities a secret. It was nominated for nine awards.
Love life and relationships
Natacha hasn't shared any details regarding her love life, and hasn't mentioned any men whom she might have dated, however, there are rumors circulating the internet that the popular actress might be seeing someone as of January 2021.
Several people on the internet have claimed to have seen Natacha walking hand in hand with her boyfriend in the streets of London, but they haven't uploaded any pictures to prove these claims, nor has Natacha commented on this. However, she herself has uploaded several pictures with a mysterious man onto her Instagram account, and has captioned one of these 'I am so grateful for the love in my life'.
There are also those who believe her to be lesbian, and that this is the reason behind her not talking about her relationships, however, this hasn't been confirmed.
According to her Instagram pictures, Natacha seems to be in a relationship as of January 2021, but hasn't married and doesn't have children.
Hobbies and other interests
Natacha is a huge dog-lover, and has a pet Pug called Cleo which can be seen featured in many of her Instagram pictures. Cleo appears to be her best friend and Natacha takes it with her nearly everywhere she goes.
She is physically very active as she has three to four training sessions at the gym each week, while she also occasionally works out at home. Natacha is following a strict diet, and avoids eating fast food and anything with sugar in it.
Summer is her favorite season as she enjoys showing off her body at the beach, taking pictures and going swimming in the ocean. She also enjoys travelling by ship.
Natacha has her own favorite actors and actresses, some of whom are Dwayne 'The Rock' Johnson, Julia Roberts and Natalie Portman, while a couple of her favorite movies are "Jumanji", "The Runaway Bride" and "Leon: The Professional".
Age, height and body
Natacha is 25 years old. She has long brown hair and brown eyes, her height is 5ft 5ins (1.65m), weighs around 130kgs (59kgs), and her vital statistics are 35-24-36.
As of January 2021, her net worth has been estimated at over $150,000.