• Alex Drummond is a TV personality and the daughter of Ree Drummond.
• She graduated from Texas A&M University and has worked at companies such as Sendero and The Pioneer Woman, LLC.
• Alex is engaged to her college boyfriend Mauricio Scott.
• She enjoys activities such as skiing, snowboarding, swimming, paddleboarding, playing beach volleyball, and attending weddings.
• Alex's mother Ree Drummond is an author, blogger, and TV personality who runs the blog "The Pioneer Woman".
Who is Alex Drummond?
Alex Drummond was born in Dallas, Texas USA, on 25 June 1997 – her zodiac sign is Cancer and she holds American nationality. She's a TV personality, but who is perhaps known best for being the daughter of Ree Drummond, a famous American author, blogger and a TV personality.
Early life and education
Alex was raised in Dallas alongside her two brothers Todd and Bryce, and their sister Paige, by their mother and their father Ladd Drummond who is a businessman, the owner of his own company.
She grew up being interested in various activities such as dancing, singing and playing soccer, and Alex also did a bit of acting during her high school days.
She was encouraged by her parents to focus on her education and to obtain a college degree, so upon matriculating in 2016, Alex enrolled at Texas A&M University, from which she graduated with her Bachelor's degree on 10 May 2019. Ree uploaded a picture of Alex onto her Instagram account featuring her on graduation day.
Alex's career
Alex launched her career in May 2016, when she joined Kanakuk Ministries as a counselor, and she stayed there for three months during which she was in charge of leading and taking care of a group of children, as well as talking to their families. She worked with Kanakuk Ministries during the following summer as well, and in May 2018 Alex joined Sunwest Communications as an intern, consulting with clients, helping with planning events, and compiling clip reports.
In July 2019 she joined the company Sendero, which has the goal of helping its clients with strategic planning and technology enablement, and was an associate for around a year. Since June 2020, Alex has been working in her mother's company The Pioneer Woman, LLC as a content co-ordinator.
Alex is also a TV personality, having appeared in the episode "Cowgirl Cooking" of the reality series "Paula's Best Dishes", and in 78 episodes of her mother's reality series "The Pioneer Woman" between 2011 and 2016.
Is she engaged, or does she have a husband?
It was reported in January 2018 by the magazine "Country Living" that Alex was in a relationship with a boy called Mauricio whom she met at college.
She uploaded many pictures featuring them together onto her Instagram account, while her mother also uploaded one of the pictures of them together onto her Instagram account explaining that she's not yet ready to refer to him as Alex's boyfriend, but will keep on calling him 'her friend' for a bit longer.
It was reported by various magazines, including "Today" on 3 August 2020, that Alex and her boyfriend Mauricio Scott were engaged. It appears that the two haven't chosen the date for the wedding yet.
Neither Alex nor Mauricio have mentioned any other people they have perhaps been with, and as of February 2021, Alex is engaged, hasn't married and doesn't have children.
Hobbies and other interests
Alex's favorite season is winter, as she likes to both ski and snowboard, and she's also into summer activities such as swimming in the ocean, paddleboarding and playing beach volleyball.
She likes to spend her spare time with her family, and there are numerous pictures featuring her siblings and parents uploaded onto her Instagram account.
Alex likes to attend weddings, and been to many of her friends', cousins' and siblings'.
She's keen on travelling and has been to several US states, while she's still hoping to travel to her favorite city – Paris in France.
Alex's a lover of animals, but doesn't have any pets.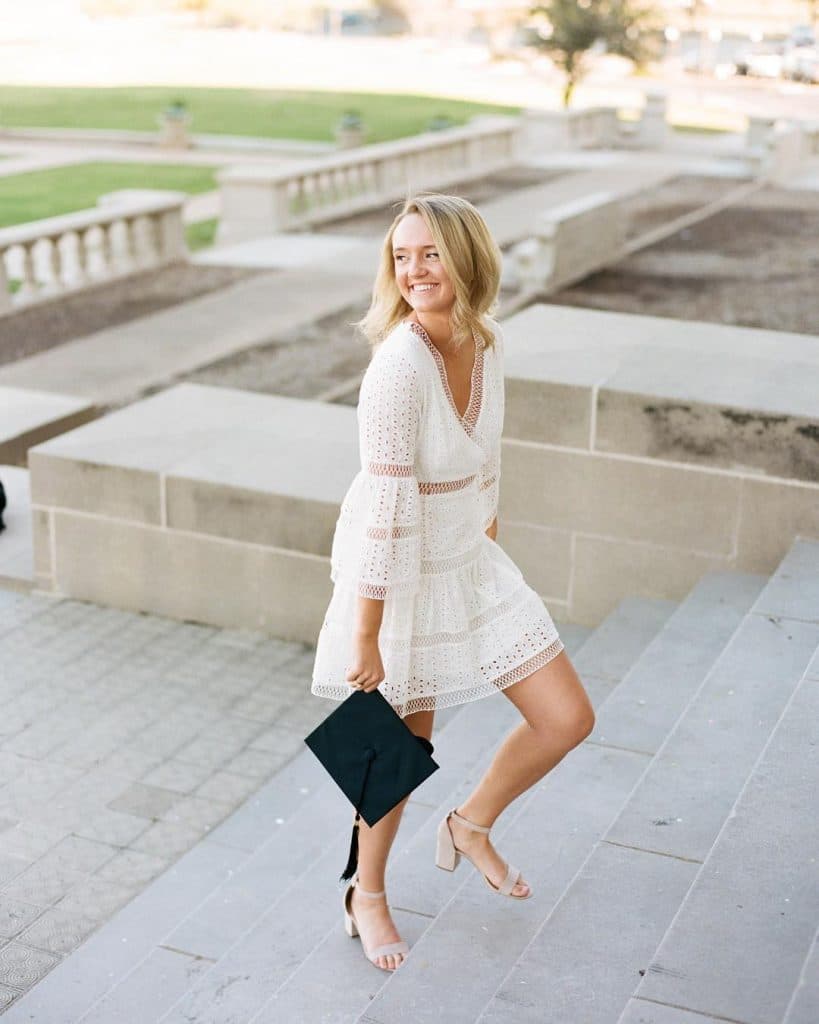 She likes to watch movies, and her favorite actor and actress are Channing Tatum and Amanda Seyfried – a couple of her favorite films are "Dear John", "The Notebook" and "Letters to Juliette".
Age, height and net worth
Alex's age is 23. She has long blonde hair and brown eyes, her height is 5ft 10ins (1.78m) and she weighs around 150lbs (68kgs). As of February 2021, Her net worth is estimated at close to $100,000, and her mother's at over $50 million.
Who is Alex's mother Ree Drummond?
Anne Marie 'Ree' Smith was born in Bartlesville, Oklahoma USA, on 6 January 1969 – her zodiac sign is Capricorn and she holds American nationality.
She is perhaps known best for her blog "The Pioneer Woman" which follows her life on a ranch, and in 2009,'10 and '11, it won Weblog of the Year at the Annual Weblog Awards.
Ree was raised in the oil city Bartlesville, alongside her two brothers Mike and Doug, and sister Betsy by their father William Dale Smith who was an orthopedic surgeon, and their mother Gerre Schwert who was a housewife. After their divorce, William married his second wife Patsy.
Ree launched her blogging career in May 2006 aged 37, using the blogging service Typepad. Her blog was initially called "Confessions of a Pioneer Woman", before being renamed to "The Pioneer Woman", and features Ree's thoughts on homeschooling, housekeeping and raising children, among other topics.
A year into writing, she shared her first recipe with her fans, and by September 2009, her blog numbered around 13 million views each month. By May 2011 it counted around 23.3 million views a month, and the blog was thus written about in various popular magazines, including "BusinessWeek", "The New York Times" and "Los Angeles Times".
On 14 July 2009, she launched the website TastyKitchen.com, which has since become a favorite amongst food bloggers, as it gives the people an opportunity to share their unique recipes as well as to read other people's creations.
Ree published her first cookbook in October 2009 entitled "The Pioneer Woman Cooks: Recipes from an Accidental Country Girl", and in February 2011 published her second book, "Black Heels to Tractor Wheels". Some of the other books she's published include "Charlie the Ranch Dog: Rock Star" on 17 November 2015, "The Pioneer Woman Cooks: Come and Get It!" on 24 October 2017, and "Little Ree: Best Friends Forever!" on 27 March 2018, amongst over 10 others.
She married Ladd Drummond on 21 September 1996, and they travelled to Australia for their honeymoon. Alex and Ladd are today living on a cattle ranch just west of Pawhuska in Oklahoma, and the two have together opened the restaurant retail store The Mercantile in 2016, as well as the bed and breakfast "The Boarding House" in April 2018.