• Temprist is a 19-year-old social media sensation and gamer.
• He runs a YouTube channel with almost 450,000 followers and videos viewed over 20 million times.
• He has an estimated net worth of close to $800,000.
• He is active on YouTube, Twitch, Twitter, and Instagram.
• His relationship status is unknown, and his favorite color is yellow.
Who is Temprist?
Temprist was born on 12 March 2002 under the zodiac sign of Pisces in the United States; his real name and actual place of birth are undisclosed. He's a 19-year-old social media sensation and gamer, probably best recognized for posting comedy content related to Roblox. He runs his official YouTube channel on which he's amassed almost 450,000 followers, while his videos have been viewed over 20 million times.
He runs his official Twitter account too, with over 200,000 followers, as well as his official Instagram account with almost 125,000 fans.
How rich is he, as of now? Temprist Net Worth
As of mid-2021, Temprist's net worth is estimated at close to $800,000, earned through his successful Internet-based career, which includes video monetization, sponsored posts, donations, stream subscriptions, and collaborations with other popular gamers.
Early Life, Parents, Siblings, Nationality, Ethnicity, Educational Background
Temprist spent his early years somewhere in the US, raised by his parents, however, there's no information about their names and professions in the media. It's known that he has a younger brother, who goes by the Roblox username 'Unequip'. Temprist holds American nationality, while his ethnicity is unknown. Regarding his education, he hasn't shared any details about it.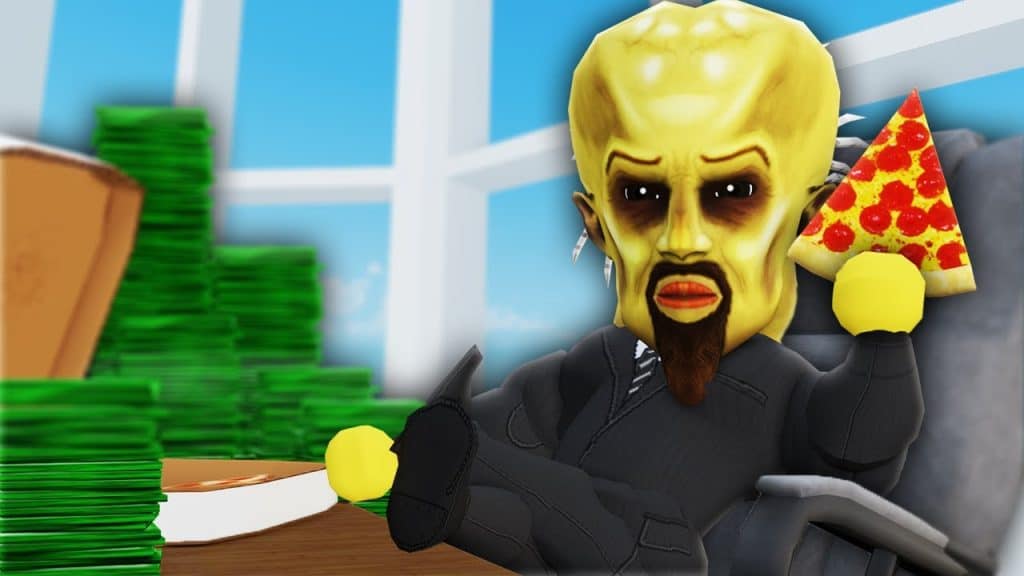 Rise to Fame on YouTube
Temprist was previously known under the alias Lemon7squeez. He started playing Roblox in August 2010, and over time gained popularity in the "Roblox" community, so he came up with an idea to film gameplay videos. He eventually launched his official self-titled YouTube channel on 4 February 2018, while he uploaded his first video – "Temprist Returns" – in December of the same year.
His career took off later that month, when he posted a video entitled "The Pizza Bandit (ROBLOX)", which went viral. It encouraged him to continue creating comedy content related to Roblox. He quickly became recognized for his avatar appearance which contains yellow skin, the Maldark Mask – Level Up Prize, and the Superhero bundle.
Temprist eventually started to collaborate with other social media stars and gamers, including Jayingee, Flamingo, DinoNuggets, Laughability, and Kaden Fumblebottom, which only helped him to increase the number of followers.
Some of his most viewed videos are "The Temprist Game Show", "The Temprist Game Show 2.0", and "Problems in Paradise (ROBLOX)", to name a few.
Streaming Career
Apart from playing "Roblox" and being active on YouTube, Temprist also has an account on the most popular streaming platform in the world called Twitch, on which he usually streams "Minecraft", and has attracted more than 11,000 subscribers.
Furthermore, he uploads stream highlights his other YouTube channel called 'TempristLIVE', which he launched on 5 October 2020. He has uploaded four videos to date, and amassed over 6,000 followers on his second channel, while his videos have been viewed almost 35,000 times.
Other Social Media Platforms
Additionally, Temprist expanded his influence across other social media platforms, to promote his videos and other projects.
He runs his official Twitter account under the username '@temprist'. Apart from that, he is active on Instagram, on which you can find him under the same nickname.
Appearance – Face and Voice Reveal
Regarding his appearance, no one knows what Temprist actually looks like, as he's never revealed his face in his videos. He once said that he would reveal his face when he hit one million subscribers on his YouTube channel.
Moreover, he initially didn't want to reveal his voice, since he used a text-to-speech voice reader. However, after hitting 100,000 subscribers in February 2020, Temprist did a voice reveal.
Personal Life and Trivia
Temprist tends to keep his private life far away from the spotlight. The public isn't aware of his relationship status, so it's unknown whether he has a girlfriend (or boyfriend) or not.
He's a huge fan of the TV show "Adventure Time".
His favorite color is yellow.
His favorite pizza topping is cheese.