• Jordi Mollà Perales is a Spanish actor, director, painter and writer.
• He is known for his roles in "Tom Clancy's Jack Ryan", "Jamón Jamón", "Blow", and more.
• He has written and directed several short films, and was nominated for Best Actor in the 1997 drama "La Buena Estrella".
• Jordi is a self-taught painter and has published two books.
• He is 53 years old and has an estimated net worth of $1 million.
Who is Jordi Mollà?
Jordi Mollà Perales was born in Barcelona, Spain, on 1 July 1968 – his zodiac sign is Cancer, and he holds Spanish nationality. He's an actor, director, painter and a writer, perhaps known best for his role as Venezuelan President Nicolas Reyes, in the action thriller series "Tom Clancy's Jack Ryan".
Early life and education
Jordi grew up in Barcelona; as a teenager, he started appearing in local amateur play productions, and after matriculating from high school, studied acting at the Theatre Institute of Barcelona, then furthered his studies in Italy, Hungary and England.
Roles in TV series
Jordi made his debut TV series appearance in 1987, when he appeared in an episode of the drama "El Viatge".
Between 1989 and 1991, he starred in the Spanish drama "La Granja, Menjars Casolans", which also starred Rosa Serra, Joan Borras and Laura Barrufet. In 1993, he portrayed the painter Angel F. Sotto in the biographical mini-series "The Young Picasso".
After exclusively appearing in movies for more than 15 years, he guest starred in an episode of the popular crime series "CSI: Miami" in 2011. In 2018, he appeared in two episodes of the National Geographic biographical anthology series "Genius", in which he played Pablo Picasso's friend, Dr. Salvador Ruiz. In the same year, we saw Jordi appear in three episodes of the action crime drama "Queen of the South", based on the popular Mexican telenovela.
His most recent TV series role has been in the second season of the Amazon original action thriller drama "Tom Clancy's Jack Ryan", created by Carlton Cuse and Graham Roland, and starring John Krasinski, Wendell Pierce and John Hoogenakker. The series follows a young CIA analyst who notices a series of suspicious monetary transactions which lead him on a path of uncovering a terrorist organization.
Roles in movies
Jordi made his film debut in the 1988 short comedy drama "Potser No Sigui Massa Tard", written and directed by Txerra Cirbian. The role many consider to be his breakthrough, was in the 1992 award-winning romantic comedy "Jamón Jamón", in which he played the short-time lover of Penelope Cruz's character.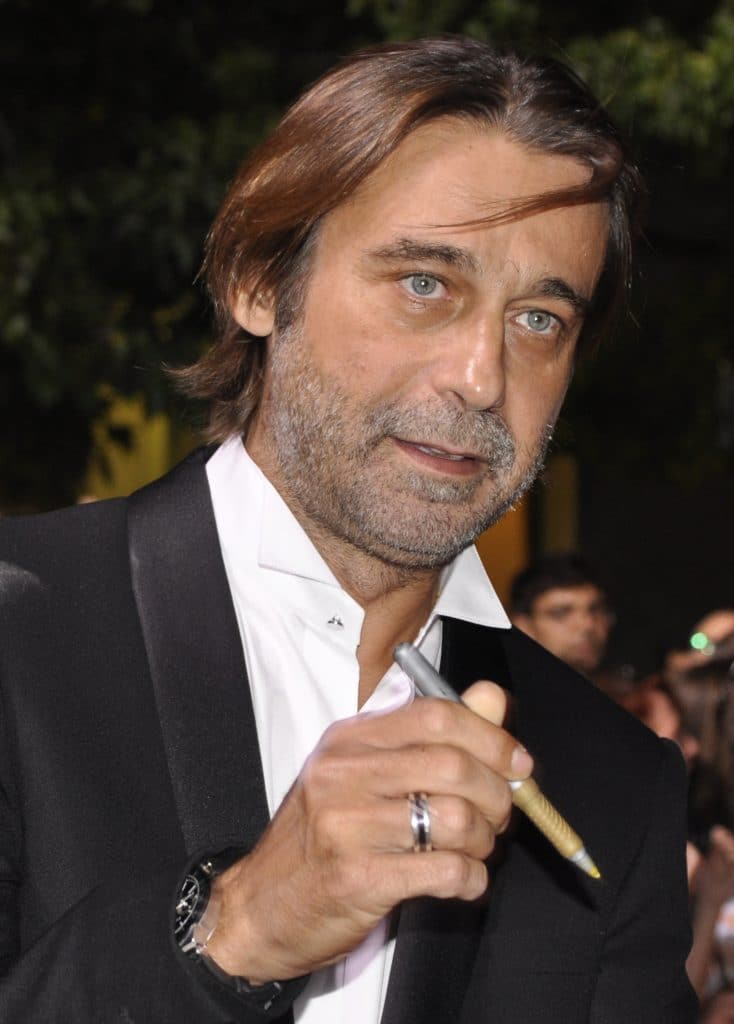 In the following years, Jordi appeared in a number of critically acclaimed Spanish movies, such as "Stories from the Kronen" (1995) and "La Celestina" (1996). In 1997, he starred in the award-winning drama "La Buena Estrella", directed by Ricardo Franko. It won four Goya awards, and was nominated for four others, including the Best Actor nomination for Jordi. The film's director went on to make one more film, before dying of a heart attack in 1998.
In 1998, Jordi starred in the drama "El Pianista", following three friends who meet again after 60 years. In 1999, he played one of the leads alongside Penelope Cruz and Aitana Sanchez-Gijon, in the thriller drama "Volavernut".
Jordi made his Hollywood debut in the 2001 biographical crime drama "Blow", written by David McKenna and Nick Cassavetes, directed by Ted Demme, and which starred Johnny Depp, Penelope Cruz and Franka Potente.
The film is based on real-life stories of Pablo Escobar, George Jung, and other members of the Medélin Cartel, while its title comes from the slang term for cocaine – Jordi played a villainous drug trafficker, and he continued on playing similar characters in other Hollywood films, which earned him the title of 'Spanish Tom Cruise'.
Jordi notably starred in "The Tulse Luper Suitcase", a multimedia project by Peter Greenway comprising three movies, two books and a feature documentary. The first film of the series premiered at the 2003 Cannes Film Festival, while the final movie was released in mid-2004.
Since then, he has starred in numerous big production films, such as "Knight and Day", "Riddick" and "The Man Who Killed Don Quixote".
As of mid-2021,we're expecting to see Jordi in the comedy "Nonnas on the Run", as well as in the mystery "The Other Me".
Other credits
Jordi wrote and directed the 1993 short film "Walter Peralta". He has also written and directed three other short movies: "No Me Importaria Irme Contigo" (1995), "God is on Air" (2002) and "Cinemart" (2007). In 2012, he made his first feature length film, the thriller "88".
Awards and accolades
In 1993, Jordi won the National Short Film Award for his directorial debut "Walter Peralta". He received five awards for his performance in the 1997 drama "La Buena Estrella", including a Butaca Award for the Best Catalan Actor.
He is also a two-time winner of the infamous Yoga Award, given to worst Spanish movies, actors and directors, the first in 2000 in the Worst Actor category, and three years later, he earned the title of Worst Spanish Director.
Career as an artist
In addition to being a successful actor, Jordi is also a self-taught painter. His works can be seen at Carmen De la Guerra Gallery and PicassoMio Gallery in Madrid, Spain, as well as in the Coldcreation Gallery in Barcelona. In 2007, his paintings were exhibited at the renowned Sotheby's Gallery in New York.
Career as a writer
Jordi has shown his writing talent not only in the movies he's written, but in his novels as well.
He has published two books, "Las Primeras Veces" (1997) and "Agua Estrancada" (2000).
Love life and relationships
Jordi is a very private person, and not a lot is known about his personal life. A few years ago, he was spotted spending time with a mysterious brunette during avacation in Ibiza. The two were seen together a few times after that, but her identity hasn't been revealed, and they seem not to be seeing each other anymore.
Jordi currently appears to be single, hasn't been married or engaged, and doesn't have children.
Hobbies and interesting facts
Jordi speaks five languages – his mother tongue is Catalan, and he's also fluent in Spanish, English, French and Italian.
Although he's known for playing the role of drug dealers, according to one of his interviews, Jordi has never tried any drugs, and he's also staying away from other vices, such as alcohol.
He is a big fan of the Spanish tennis player, Rafael Nadal; he's supported him live several times, and once proudly posed with Rafael for an Instagram photo, which he captioned: 'Rafa, warrior. Nothing can stop you. I will always support you!'
Jordi loves cooking, and believes it to be one of the many creative outlets he has. His favorite cuisines are Mexican and Italian.
Appearance, age and net worth
Jordi is 53 years old. He has long brown and gray hair and blue eyes, he's 5ft 10ins (1.78m) tall, and weighs around 167lbs (76kgs).
As of August 2021, his net worth is estimated at more than $1 million.