Who is Nick Zano?
Nick Zano is an American actor and television personality who gained prominence as Vince in the TV series "What I Like About You", but he is probably best known to the world as Dr. Nathaniel 'Nate' Heywood/ Steel in the DC Universe's superhero TV series "Legends of Tomorrow" (2016-2021).
Nick Zano Wiki: Age, Childhood, and Education
Nicholas Carpanzano was born on 8 March 1978 under the Pisces zodiac sign, in Nutley, New Jersey USA. Of Italian and Irish ancestry, the family moved to West Palm Beach, Florida as a child, where he grew up with his sister Samantha, and lived with great-grandmother, grandmother, mother, and two aunts.
He became interested in cinematography at the age of 12 after watching Martin Scorsese's Academy Award-winning biopic about Henry Hill, entitled "Goodfellas". He attended Wellington High School where his interest in cinema increased, and he joined drama and TV production departments. As a junior, he and his classmates produced a weekly television program at Wellington High School. He would write, direct and star in short films he made throughout high school, which eventually earned him a place in the JVC Universal Film Competition. These short films would at least reach the semi-finals in a competition of over 800 local high schools, which proved his talent.
Career Beginnings
After high school, Nick moved to Hannover, Pennsylvania where he got a job at Prelude Pictures in Television and Feature Film Development. He honed his skills as associate producer on the "World AIDS Day" TV special of "Living Positive", which was at the time hosted by Lou Diamond Phillips. After the success behind the screen in Pennsylvania, Nick moved to Los Angeles, California in search of new and better opportunities. However, he initially settled for a job as a shoe salesman at Kenneth Cole, just to pay the bills. His streak of good luck started when one of his customers, an MTV employee, ran back to the studio and told her supervisors that Nick would be a great addition to their on-air staff.
As a result, Nick was hired as one of the hosts of the "MTV Video Music Awards Opening Act" in 2002, while in 2003 he was the host of MTV News' "Movie House".
The same year, Nick was selected for the part of Vince in the TV comedy series "What I Like About You", with Amanda Bynes and Jennie Garth in the lead roles. He joined the main cast in the second season of the popular sitcom, and featured in 56 episodes until its end in 2006. That year he was announced as the host and executive producer of the MTV reality TV show "Why Can't I Be You".
The following year, Nick appeared in the romantic comedy-drama film "My Sexiest Year", and also portrayed Dr. Jonathan Sanderson in a few episodes of the highly accredited series "7th Heaven".
After roles in a few unsuccessful comedies such as "College", Nick was cast in the lead role in the award-winning horror film "The Final Destination", the fourth installment in the 'Final Destination' film series, and the highest-grossing film in the franchise.
Rise to Prominence
Becoming rather popular, Nick continued his career in the same year with an outstanding performance as Josh in the TV comedy series "Cougar Town", while in 2010 he was Drew Pragin, a recurring character in the TV drama series "Melrose Place". The following year, Nick was cast as Johnny in the TV comedy series "2 Broke Girls", Max's on-again-off-again love interest. He starred in eight episodes of the first season, only to reappear in one episode of the second season, and though his character made a promise to return again, he didn't play Johnny until the end of the Primetime Emmy Award-winning series in 2017.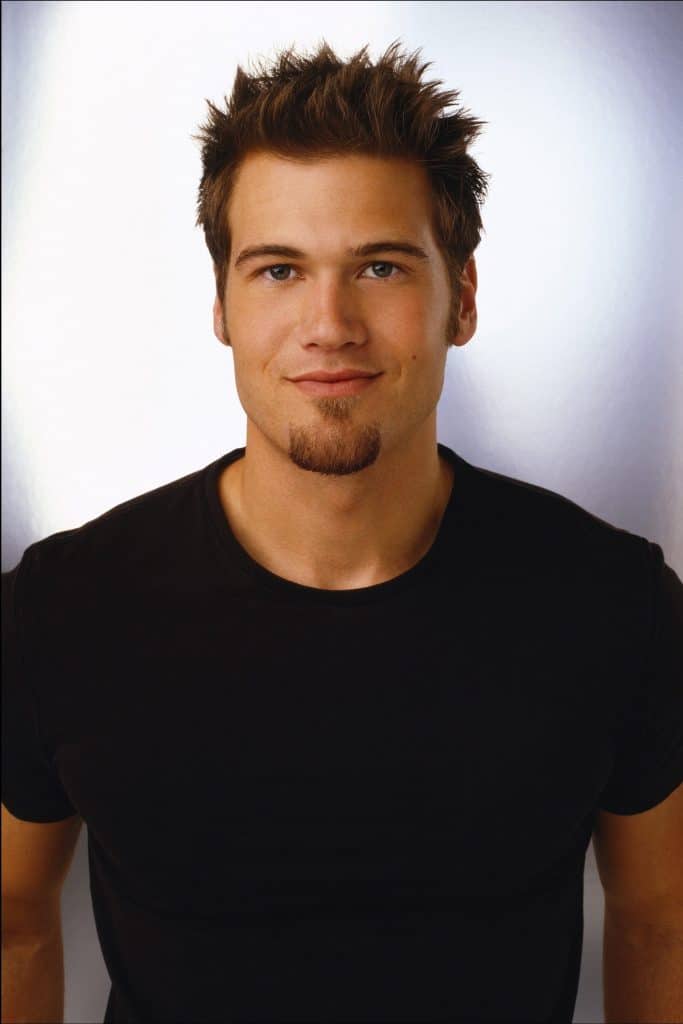 Despite this abrupt end, Nick's portfolio was impressive enough for his next big role as Preston Hillingsbrook, a recurring character in the TV series "90210" in 2012, and then as Pete in the TV romantic comedy series "Happy Endings" (2012-2013). His next role was as Luke, one of the lead characters in the short-lived comedy series "One Big Happy" in 2015, co-starring Elisha Cuthbert and Kelly Brook, and the same year he starred in the Primetime Emmy Award-nominated action series "Minority Report".
"DC's Legends of Tomorrow"
In 2016, Nick was selected for the role of Nate Heywood/ Steel in the TV action-adventure series "Legends of Tomorrow", an historian from the Star City whose ability is to adopt a steel-like form, and his grandfather is Commander Steel, one of the Justice Society of America Members.
So far, Nick has starred in 80 episodes of the critically-acclaimed series, sharing the screen with such stars as Dominic Purcell, Amy Louise Pemberton, Caity Lotz and Tala Ashe, among others.
Since he was chosen for this role, he hasn't worked on other projects, but guest-starred as Nate Heywood in the TV series "Arrow" in 2016.
Personal Life, Dating, Girlfriend, Children, is he Married?
When it comes to his personal life, since 2016 he has been in a relationship with actress Leah Renee Cudmore, best known to the world as Maggie Bronson in the TV series "Satisfaction". The took made a step forward and married in 2019, and are now the parents of son Wyatt Zano, born on 29 July 2016, and daughter Lennon, who was born in November 2018.
Past Relationships
Since entering show business, Nick was seen with a number of celebrities, before finally settling with Leah. He was in a relationship with actress Amanda Bynes from 2003 to 2004, and the same year had a short fling with TV personality Kendal Sheppard. From 2005 to 2006 he dated Canadian TV personality, Rachel Perry, and his next romance was with Kristin Cavallari, an actress and fashion designer, which lasted from 2006 to 2007.
In 2007 he started a relationship with actress Haylie Duff, and in 2008 their romance became serious, and it went on until 2011 when they broke up. Nick next dated Kat Dennings, his co-star and love interest in the TV series "2 Broke Girls", which lasted until 2014.
Net Worth
As of mid- 2021, Nick Zano's net worth has been estimated to be around $3 million, earned through his successful career as an actor, during which he's appeared in more than 30 film and TV titles, all of which have contributed to his wealth.
Appearance and Vital Statistics
This popular actor has blue eyes and light brown hair. He stands at a height of 6ft 1in (1.85m), while he weighs approximately 175lbs (80kgs). His vital statistics are 46-34-16.
Hobbies, Interests, and Trivia
A shoe salesman in the past, Nick has come a long way to now be a Hollywood star – in his free time, he loves to chill by playing video games on TV, and just lying on the couch.
He is a huge football fan, which is another pastime activity. He has also shown his artsy talents as he loves to paint.
Nick is an avid animal lover, and has a pet dog named Rocco.
To speak more of his interests, Nick is a gym freak and can often be found at Equinox gym in West Hollywood.