• Oompaville was born in Virginia, USA in 1996 and holds American nationality and Mexican descent.
• He is known as a YouTuber and social media star with close to 2.6 million subscribers on his eponymous YouTube channel.
• He is the CEO of his own company, Sour Boys, which produces candies, and also sells merchandise on various websites.
• Oompaville is 24 years old, 5 ft 8 ins, and has an estimated net worth of over $1 million.
• He enjoys spending time outdoors with his two pet dogs, biking, traveling and watching movies.
What is Oompaville's real name?
Oompaville – real name is Caleb Hunter Phelps – was born in Virginia USA on 29 August 1996 – his zodiac sign is Virgo, he holds American nationality and is of Mexican descent. He's a YouTuber and a social media star – sometimes also called Papa Oompsie – who's probably known best for his eponymous YouTube channel which he launched on 19 November 2010, and is today subscribed to by close to 2.6 million people. Oompaville's first videos were all related to video games, while he today uploads various content including pulling pranks, doing challenges and reviewing movies, TV series and games.
https://t.co/E8QgJujWpC pic.twitter.com/KmF1lMsZMQ

— oompy (@oompaville) May 13, 2021
Early life and education
Oompaville was raised in Virginia by his parents about whom nothing's known as he respects their privacy, and as he hasn't spoken of having any siblings, most of his fans believe him to be an only child.
He was interested in numerous activities while attending a local elementary school, being the kind of a boy who couldn't sit still but had to do something. Oompaville played video games while at home, and when he was outdoors played soccer and basketball with his friends while they would also often go skateboarding and cycling. He attended a local high school, and it was only upon matriculating in 2014 that Oompaville uploaded his first video onto YouTube, four years after the initial launch of his channel.
He hasn't spoken of his further education, and it's widely believed that he chose not to pursue a college degree, but to focus on his career on the internet. Oompaville also worked various jobs to financially support himself, before he began earning enough money on YouTube.
Oompaville was once also a Twitcher, but eventually decided to switch to YouTube as he wasn't getting nearly as many viewers as he was hoping for. His last livestream was in 2018, and he averaged 81 viewers per stream, mostly playing the video game "Fortnite: Battle Royale".
He has amassed over 80,000 followers on Instagram, while he has uploaded over 310 pictures, most of which have been taken during his everyday life.
Many things can be concluded about Oompaville by these pictures: he enjoys spending his spare time in nature, is a huge dog-lover, and has a pet Pug and a pet French Bulldog.
Oompaville launched his Twitter account in September 2011, and it's today followed by more than 82,000 people, while he tends to tweet several times every day. He's a TikTok star as he's followed by close to 300,000 people, and has gathered over 2.2 million likes of all his videos combined; his dogs can be seen featured in most of these videos. Oompaville has a Facebook page as well, followed by around 3,000 people, while his last post was on 23 March 2019.
Career as an entrepreneur
Oompaville has co-founded the company Sour Boys, together with the YouTuber Riftyish, and he's today working as its CEO. It produces candies, and so far has two flavors: Rainbow SourBoys and Strawberry SourBoys. He's also maintaining the website on which his candies are sold, while Oompaville's also selling his SourBoys stickers onto it.
His other merchandise is being sold on various websites including Amazon, usually shirts and hoodies with his logo.
Work in the film industry
Oompaville's hoping he'll soon be given an opportunity to launch a career as an actor, and has attended several auditions for roles in both movies and TV series.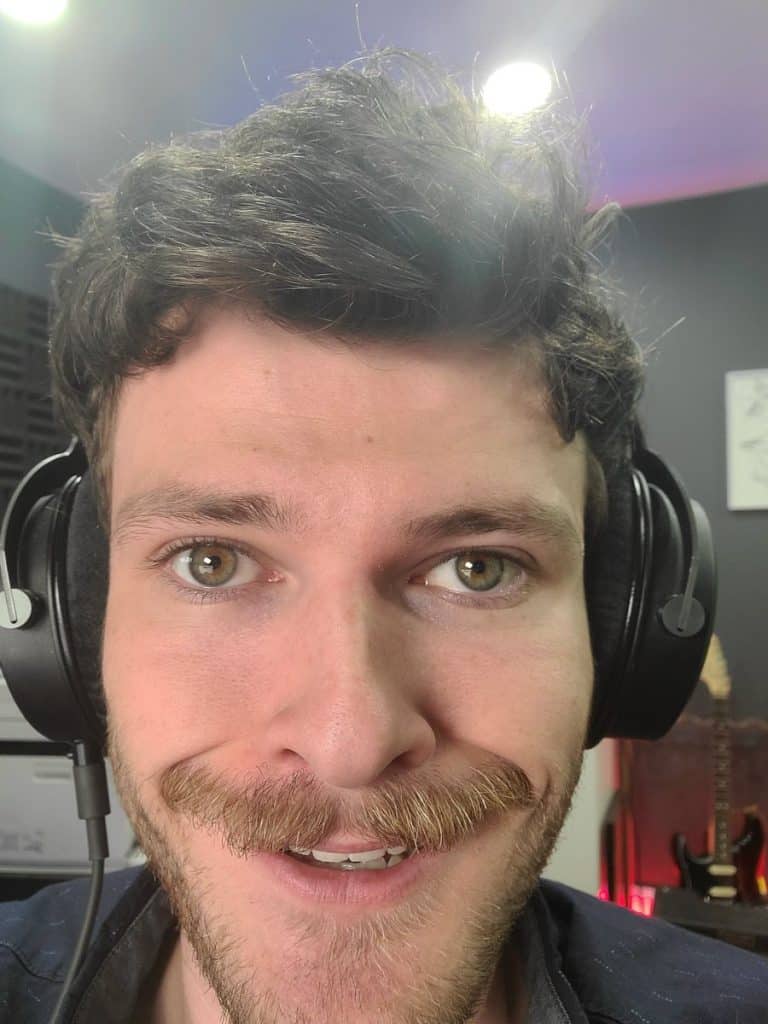 His favorite actors are Matt Damon and Robert De Niro, and he'd like to be able to collaborate with them.
In 2020, he composed the music for the short music video "Hardy: Give Heaven Some Hell"
Love life and relationships
Oompaville's more or less secretive when it comes to his love life, and hasn't until recently revealed that he's in a relationship, while it's also possible that the two have already broken up.
He's keeping the girl away from the media's attention, and hasn't shared any details concerning her with the exception of her name – Shyane.
She could've been seen featured in his video "I Tried Using Awful Life Hacks to Make My Girlfriend Hotter", which amassed over a million views in a matter of days, however, the video's no longer available which has made his fans wonder if the two are still in a relationship – no pictures featuring them together can be found uploaded onto Oompaville's Instagram account.
In early 2021, he shared on Twitter that his New Year's resolution was to lose his virginity, however, it isn't known whether or not this was a joke.
As of May 2021, he appears to be single, hasn't married and doesn't have children.
Hobbies and other interests
Oompaville spends most of his spare time with his two pet dogs Frankie and Pip, while he also has two pet cats called Little Bean and Pickle.
He likes to cycle and has tried various bicycles such as mountain, road and hybrid bikes, but seems to enjoy riding mountain bicycles the most.
Oompaville's a huge fan of music, and can sing, play the guitar, and has composed music. He's favorite genres are rock and pop, while a couple of his favorite bands include AC/DC, Guns 'n' Roses and Nirvana.
He's physically active, and has a couple of training sessions at the gym each week.
Oompaville likes to travel, but usually doesn't have time to leave his hometown, so he's only been to only a couple of US states.
Late at night, he likes to watch movies starring his favorite actor and actress Johnny Depp and Helen Bonham Carter, such as "Alice in Wonderland", "What's Eating Gilbert Grape" and the franchise "Pirates of the Caribbean".
Age, height and net worth
Oompaville's age is 24. He has short black hair, brown eyes and brown mustache; his height is 5ft 8ins (1.73m) and he weighs around 150lbs (68kgs).
As of May 2021, Oompaville's net worth has been estimated at over $1 million, most of which he's earned from his YouTube channel.