• Real Name: Kienan Robert Kovalski
• Early Life: Born in Manistee, Michigan, USA
• Career Beginnings: Started his YouTube channel in 2009, playing games on Wii console
• Rise to Prominence: Gained 500,000 subscribers in August 2019 and hit 1 million in October 2019
• Personal Life: Single and focused on career; lives in Tampa, Florida
Who is Poofesure?
Poofesure is a popular American YouTube star, who gained fame by playing various games and uploading gameplay content on his official YouTube channel. He is different from other gamers because he plays his games on Wii console, and is known for his often rage-filled moments and psychopathic laugh.
Real Name, Face, Early Life, Parents, and Education
Kienan Robert Kovalski was born on 16 February 1995 under the Aquarius zodiac sign, in Manistee, Michigan, USA.
Poofesure hasn't talked much about his parents and siblings, while he also hasn't said anything about his education, though it's known that he went to a university in Florida. He started playing video games at an early age,, and as he got older that love for the video gaming industry only increased. He was still in high school when he decided to start his YouTube channel.
At first, Kienan was secretive about his looks, but since gaining world fame, Kienan has revealed his face.
Career Beginnings
Poofesure started his YouTube channel in 2009, and unlike other gamers, he began uploading gameplay videos from the Wii console.
His first game was "Call of Duty 5", and his first video was dedicated to the Cliffside glitches. Poofesure continued with similar videos, then with "Black Ops", and the series of videos "Why I Hate Black Ops". He started playing various games, such as "Cooking Mama", "Modern Warfare", "GTA V", "Battlefield" and many others. His subscribers were increasing in numbers, and the first 10,000 mark was set in November 2012. He struggled to obtain new followers, despite his constant dedication. He went on hiatus from his YouTube career to attend college in 2013, and returned in 2017.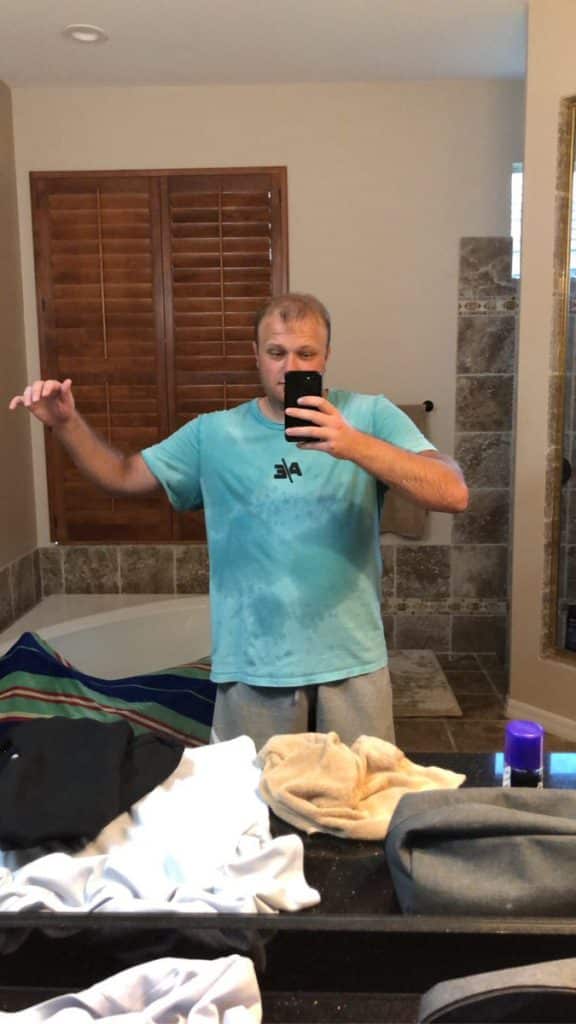 Rise to Prominence
He returned to YouTube with the game "Friday The 13th", and then switched to "Fortnite". This transition proved to be a great move, since his fan base started growing exponentially, up to 500,000 subscribers in August 2019. New "Fortnite" videos were available on the channel daily, which was bringing him more and more subscribers. He hit the one million milestone on 9 October 2019, and the young YouTube star now has just under 1.9 million subscribers.
His videos have more than 400,000 views, and some of the most popular include "Crashing papa's wingeria by giving 1,026 wings to taylor" which has been viewed more than 4.5 million times, then "Wii sports raging and funny moments- baseball championship" with also over 4.5 million views, and "Wii unfit", with four million views, among numerous other videos that have steadily boosted his popularity.
Poofesure has uploaded more than 800 videos onto her channel, and tends to keep a schedule of anywhere between three and six videos per week.
By playing Wii console, Poofesure has created several characters, both allies, and enemies.
One of them is Matt, who is Poofesure's rival in the "Wii Sports Resort" games, and Abby who is Poofesure's in-game girlfriend, and the two are even married.
Twitch Channel
In addition to his 1.8 million subscribers on YouTube, Poofesure has also launched his Twitch channel, on which he's collected more than 190,000 followers. He also has a decent fan base of those who pay for subscriptions, divided into tiers ranging from tier 1 to tier 3, with rising costs of subscription, which has also added to his wealth.
He has used Twitch to showcase his gaming skills in other video games such as "Minecraft", "Devour", and "Phasmophobia", among others.
Personal Life, Dating, Girlfriend, Single?
When it comes to his personal life, Poofesure is rather mysterious and hasn't talked much about it. He tends to keep details away from the YouTube buzz, but according to reports, Poofesure is single and focused only on his career for now.
Net Worth
As of mid- 2021, Poofesure's net worth has been estimated to be $400,000, earned largely through his successful career as an online video content creator. Furthermore, his wealth has also benefited from the sales of his own merchandise through his own webshop, which includes t-shirts, hoodies, and mugs.
Appearance and Vital Statistics
This YouTube star has brown hair and brown eyes. He stands at a height of 5ft 10ins (1.78m), while his weight is currently unknown, as well as his vital statistics, though he has an average build.
Hobbies, Facts, Trivia
The alias "Poofesure" is just a bad spelling of "Professor". Known for his rage while playing video games, Poofesure has broken 12 Wii consoles on his way to world fame.
In his free time he likes to read books, but is also fascinated by photography.
He currently lives in Tampa, Florida, having moved there to attend university, but then stayed there, though he often travels to various destinations, including Disneyland.
Poofesure is into sports cars, and owns a Corvette C8 and a Lamborghini Huracan.
Furthermore, Poofesure has said that he likes to spend days in the house and work on his videos, but also loves the sun and can often be seen at the beach.