Who is Pruitt Taylor Vince?
Pruitt Taylor Vince was born on 5 July 1960 under the zodiac sign of Cancer, in Baton Rouge, Louisiana USA. He is a 60-year-old character actor, probably best recognized for landing the role Clifford Banks in the ABC legal drama series "Murder One" (1997), playing J.J. LaRoche in the CBS drama series "The Mentalist" (2010-2014), and featuring as Grill in the ABC superhero series "Agents of S.H.I.E.L.D." (2017-2018).
How rich is he, as of now? Pruitt Taylor Vince Net Worth
As of early 2021, Pruitt Taylor Vince's net worth is over $8 million,acquired through his successful involvement in the film industry as a professional actor, who has worked on more than 100 television and film titles since her career started back in the mid-1980s.
Early Life, Family, Nationality, Ethnicity, Educational Background
Pruitt Taylor Vince spent his early years in his hometown of Baton Rouge, where he was raised by his parents; however, there is no information about their names and professions; it's also unknown whether he has siblings or nor. He holds American nationality and belongs to White Caucasian ethnic group. Regarding his education, Pruitt attended a local high school. He ended up studying acting by an accident since a computer error in registration scheduled him there. Once he got into the classes, he decided to stay, and upon matriculation, he went to Louisiana State University.
Career Beginnings
According to his IMDB profile, Pruitt Taylor Vince made his film debut in Jim Jarmusch's 1986 black-and-white independent film "Down By Law", but his scenes were deleted. Thereafter, he played Det. Deimos in the neo-noir psychological horror film "Angel Heart", portrayed Paul in the drama film "Shy People", and featured as Joe in the comedy-drama film "Barfly", all in 1987.
In the following year, he made his TV debut as Cruz in the episode "Bad Timing" of the NBC crime drama series "Miami Vice", then landed the roles of a night clerk in the buddy cop action film "Red Heat", and Lester Cowens in the biographical crime thriller film "Mississippi Burning", directed by Alan Parker. By the end of the decade, Pruitt had also starred as Benny the Mule in the 1989 buddy cop action-comedy film "K-9", played Irving Murphy in the 1989 NBC two-part crime drama mini-series "I Know My First Name Is Steven", and featured as Augie Farrell in the 1990 drama film "Come See The Paradise", among many others.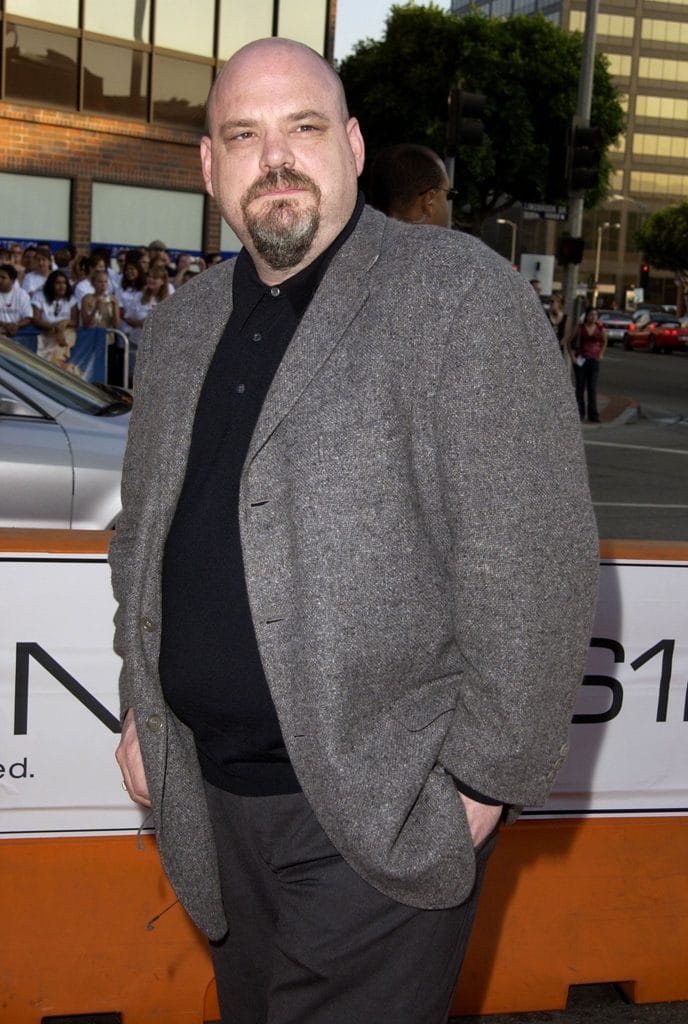 Rise to Fame
Pruitt's first major role came in 1991, when he portrayed Lee Bowers in Oliver Stone's epic political thriller film "JFK", starring along with Kevin Costner, Gary Oldman and Tommy Lee Jones. Thereafter, he also had parts in such made-for-TV film titles as "Sweet Poison" (1991) playing Coyle, and in "Till Death Us Do Part" (1992), portraying Michael Brockington, followed by his guest-starring appearances in such TV series as "Quantum Leap" and "Sisters". In 1994, he landed the roles of Daryl Jeeters in the romantic thriller film "China Moon", Bud in the Western comedy film "City Slickers II: The Legend Of Curly's Gold", and Deputy Warden Kavanaugh in the crime film "Natural Born Killers". Later that year, he came to prominence after featuring as Rub Squeers in the comedy-drama film "Nobody's Fool", alongside Paul Newman, Bruce Willis and Melanie Griffith.
Continued Success
In 1995, Pruitt landed his first lead role, as Victor Modino in the independent drama film "Heavy", next to Liv Tyler, then played Bob in the action comedy film "Under The Hula Moon". He subsequently guest-starred in such TV series as "Chicago Hope", "The Marshal", and "The X-Files", followed by his portrayals of Stanley 'Stinky' Womack in the romantic comedy-drama film "Beautiful Girls" (1996), Olie Swain in the made-for-TV drama thriller film "Night Sins" (1997), and Frank Cray in the drama film "The End Of Violence" (1997).
During the same year, Pruitt also featured as Johnny 'Cokebottles' Costello in the crime film "Cold Around The Heart", played Scott in the romantic drama thriller film "A Further Gesture", and then won a Primetime Emmy Award for Outstanding Guest Actor in a Drama Series for his performance as Clifford Banks in the ABC legal drama series "Murder One", reprising the role in the ABC legal drama mini-series "Murder One: Diary Of A Serial Killer".
He then featured in such roles as Max Tooney in Giuseppe Tornatore's 1998 Italian drama film "The Legend Of 1900", Henry Follett in the 1999 comedy-drama film "Mumford", and Dr. Reid in the 2000 sci-fi psychological horror film "The Cell", among others.
Roles in the Early 2000s
In 2001, Pruitt played Mr. Adams in the short film "Mental Hygiene", which was followed by his portrayals of Owen in the comedy-drama film "13 Moons", Max Sayer in the sci-fi film "Simone", and Marvin in the crime thriller film "Trapped", all in 2002. In the next year, he starred in the role of Malcolm Rivers in the psychological mystery slasher film "Identity", played Gene / Stuttering "John" in the biographical crime drama film "Monster", and featured as Sid Hudgens in the made-for-TV film " L.A. Confidential". In 2004, he was cast as Cyril Kemp in the British drama serial "Touching Evil" aired on the ITV network. Concurrently, he guest-starred in such TV series as "Gideon's Crossing", "Alias", and "CSI: Crime Scene Investigation", among others.
Further Work
Almost never missing a beat, Pruitt continued on with portrayals of Father Hennessy in the superhero horror film "Constantine", alongside Keanu Reeves, and Spider in the comedy film "Drop Dead Sexy", both in 2005. Pruitt was then cast as Mose Manuel in the HBO Western series "Deadwood" from 2005 to 2006, and thereafter took the roles of Travis in the drama film "When A Man Falls In The Forest" (2007), Ben Dexter in the psychological horror film "Captivity" (2007), and Joseph in the supernatural horror film "The Echo" (2008).
In 2009, he had such parts as Cleveland Clod in the comedy film "The Smell Of Success", Lou Girard in the mystery drama film "In The Electric Mist", and Big Joe Sharpe in the black comedy film "Leaves Of Grass". Concurrently, Pruitt guest-starred in such TV series as "House", "Infamous" and "Memphis Beat", to name a few. In 2010, he featured as Gideon Spilett in the adventure horror film "Mysterious Island" and then joined the cast for 14 episodes of the CBS drama series "The Mentalist", playing J.J. LaRoche through 2014.
Projects in the Early 2010s
Also in 2011, Pruitt was quite busy, starring as Roy in the dark fantasy action film "Drive Angry", next to Nicolas Cage and Amber Heard, playing Ned Eaton in Jim Field Smith's comedy film "Butter", and featuring as Otis in the AMC post-apocalyptic horror series "The Walking Dead". During the same year, he also took the role of Wyatt 'Jelly' Jenkins in the crime comedy film "Flypaper", Ben Marshal in the thriller film "On The Inside", and Grover in the monster horror film "Creature".
It was followed by his portrayals of Happy in the buddy cop comedy action film "Bending The Rules", and Carl Marznap in the drama thriller film "The Grief Tourist", both in 2012. Later that year, he guest-starred in such TV series as "Justified", "Bones", and "Hawaii Five-0", after which Pruitt played Mr. Lee in the romantic gothic fantasy film "Beautiful Creatures", Earl Wayne in the drama thriller film "Broken Blood", and Werks in the action thriller film "Homefront", all in 2013. In the same year, he also starred as Finn in the HBO fantasy horror drama series "True Blood".
The Mid-2010s and Recent Years
In 2014, Pruitt featured as Vogler in Daniel Stamm's horror thriller film "13 Sins", followed by his portrayals of Ray Smilie in the horror film "The Devil's Candy" and Casper Abraham in the NBC sci-fi drama mini-series "Heroes Reborn", both in 2015. Thereafter, he played Robert in the action drama thriller film "59 Seconds" (2016), and guest-starred in the role of Ray Carroll in two episodes of the Netflix sci-fi horror mystery-thriller series "Stranger Things" (2017). Between 2017 and 2018, Pruitt was cast as Grill in four episodes of the ABC superhero series "Agents of S.H.I.E.L.D.".
After making a guest-starring appearance as Lawrence Devlin in two episodes of the NBC crime thriller series "The Blacklist", he took the role of Angelo Ruggiero in the biographical crime film "Gotti", alongside John Travolta, both in 2018. Later that year, he portrayed Noah in the short drama film "ASIA A", and featured as Rick in the post-apocalyptic horror thriller film "Bird Box", next to Sandra Bullock.
Most recently, it's been announced that he'll play Tommy in the upcoming crime drama thriller film "Reckoning".
Appearance, Vital Statistics, and Eyes
Pruitt Taylor Vince is bald, and has dark brown eyes. He stands at a height of 5ft 9ins (1.77m), while his weight is approximately 200lbs (92kgs); information about his vital statistics and shoe size isn't available. Pruitt suffers from nystagmus, which is a vision condition that causes the repetitive and uncontrolled movements of the eyes. He often incorporates the condition into his roles.
Personal Life
Pruitt Taylor Vince has been married twice, firstly to Anne Schneider, but the public isn't aware of how long they were married. He married Julianne Mattelig on 24 May 2003,, and they've been together ever since. The couple has no children, and their residence is in Los Angeles, California.