• Raini Alena Rodriguez is an actress and singer born in 1993 in Bryan, Texas
• Her brother Rico is also an actor, and their father Roy passed away in 2017
• Raini has 33 acting credits to her name, having appeared in TV series and movies such as "Austin & Ally" and "Paul Blart: Mall Cop"
• She has released a single and provided voices for characters in animated series
• As of August 2021, Raini's net worth has been estimated at close to $2 million
Who is Raini Rodriguez?
Raini Alena Rodriguez was born under the zodiac sign of Cancer on 1 July 1993, in Bryan, Texas USA. She is an actress and a singer, with 33 acting credits to her name, perhaps mostly known for her role in the Disney Channel series "Austin & Ally", in which she played the character Trish De la Rosa. This family comedy drama, created by Heath Seifert and Kevin Kopelow, has 14 award nominations and 10 wins.
Early life, education, family
Raini was raised in Bryan with her three brothers: Rico, Ray and Roy Junior, by her parents Roy and Diane Rodriguez. Her parents and grandparents have their origins in Mexico, so she is of Mexican descent. She initially attended a local high school, but because of her early career as an actress, she was home-schooled.
Actually, she was 11 years old at an International Modeling and Talent Association (IMTA) showcase when she was discovered by Susan Osser, a talent agent from California. Susan was thrilled by Raini's performance, and recognized her talent for acting. Susan persuaded her parents to move to California, and give Raini a year for opportunities in showbiz. Raini's mother and her brother Rico moved to Los Angeles with her, while their father stayed to run their family business. This turned out to be a great choice for both of Diane's children.
Although Rico thought that he would one day become a 'NASCAR chef', and had never dreamed about a career as an actor, it appears that his destiny was to become one. Rico was born under the zodiac sign of Leo on 31 July 1998 in Bryan, so is 23-years-old., and the young actor now has 31 credits to his name.
He's performed in TV series and short TV movies, and his most notable role to this day, seems to be as Manny Delgado, in the TV series "Modern Family".
Raini is very supportive and proud of Rico's acting career. Meantime, their father Roy passed away on 12 March 2017.
Roles in TV series
In 2006, Raini appeared in an episode of the comedy drama "Huff", created by Bob Lowry, about a psychiatrist who has a midlife crisis. This series had 12 award nominations and five wins, including three Primetime Emmys.
In 2007, she starred as Maria in the pilot of the comedy drama series "Family of the Year", written by Erica Rivinoja, and directed by Michael Lehmann.
From 2011 to 2016, Raini portrayed Trish in the series "Austin & Ally", starring alongside Ross Lynch and Laura Marano. This family comedy is about the songwriter Ally and the musician Austin.
Raini's character is Ally's best friend and Austin's manager. For her performance, she won an Imagen Foundation Award for Best Young Actress/Television.
Between 2019 and 2021, she appeared as Barb Barca in six episodes of the series "Bunk'd", about a group of teenagers who are having a lot of fun at a rustic summer camp, where they learn about love, fear and friendship. The creator of this family comedy series is Pamela Eells, and it was nominated for 18 awards, winning two.
Raini is also a voice actress, as she has provided voices for characters in animated series such as "The Lion Gard", "Vampirina", and "Jurassic World: Camp Creteceous".
Roles in movies
In 2007, Raini had a minor role in the movie "Parker", and in 2008 in "Babysitters Beware".
The following year saw her appear in the movie "Paul Blart: Mall Cop" playing Maya Blart, a daughter of a silly security guard who wants to become a real policeman. Unfortunately, he has a health condition that prevents him from succeeding in his ambition. This action comedy, written by Nick Bakay and Kevin James and directed by Steve Carr, had three award nominations, and one win. Raini also reprised her role in the 2015 sequel, "Paul Blart: Mall Cop 2",  this time directed by Andy Fickman, and the movie had nine award nominations and one win; Raini received a 2016 Young Entertainer Award for Best Leading Young Actress-Feature film.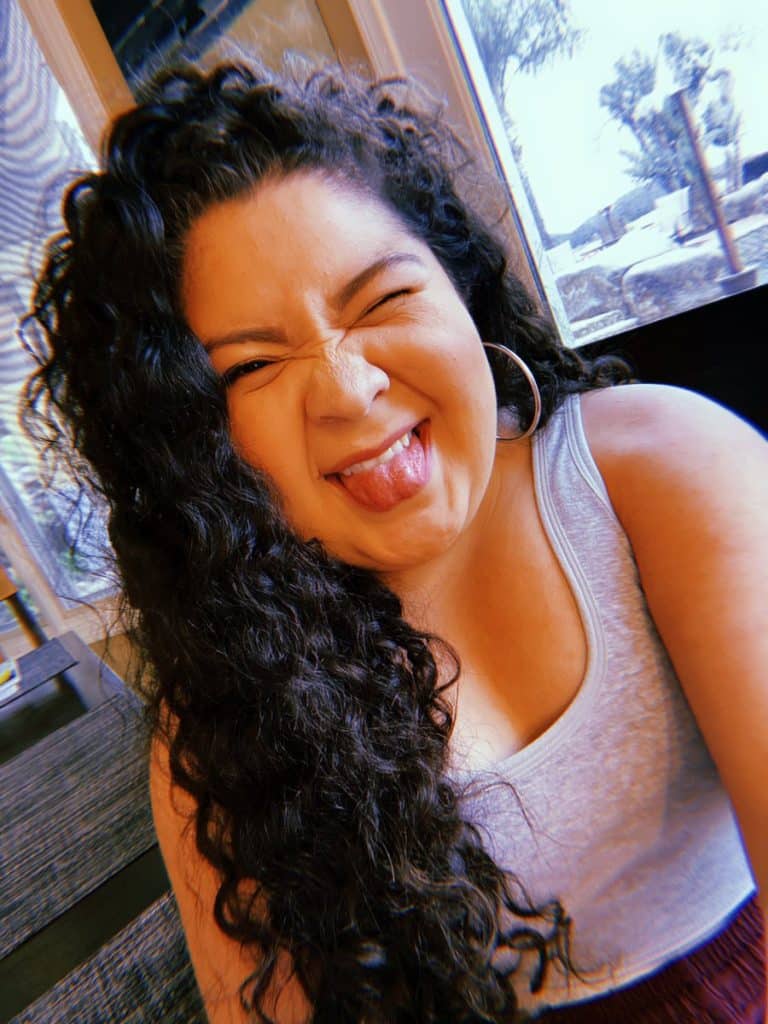 In 2012, Raini acted alongside Eva Mendes in the comedy drama "Girl in Progress", a story about a single mom of her daughter, whose best friend is Tavita, played by Raini.
Singing career
Raini has released a single called "Living Your Dreams", from 2012, and recorded for the adventure comedy movie "Beverly Hills Chihuahua 3: Viva La Fiesta!" Also as a featured artist, in 2013 she was on the album "Disney Channel Play It Loud". On YouTube, one can find her promotional singles, such as "Double Take" and "You Wish You Were Me", amongst others.
Love life and relationships
Raini was in a relationship with Canadian actor Calum Worthy, back in 2012 when she was 18 years old. He is two years older than Raini, born under the zodiac sign of Aquarius on 28 January 1991.
Their love story started while they were filming for the TV series "Austin & Ally", becoming best friends and spending most of their spare time together. In 2013, Calum spent Thanksgiving holidays with Raini and her family at their home. Everything seemed to be great, often posting their pictures together on Instagram, both laughing with sparks in their eyes, but it seems that it wasn't meant to be, as the two soon split for unknown reasons.
In December 2013, she started dating Wiliam Brent, a young actor also known as Billy Unger. He was born under the zodiac sign of Libra on 15 October 1995, in Palm Beach County, Florida. Since Billy also filmed for Disney Channel, it's assumed that Raini and he met on the set of a TV series. It seems as this relationship was also short of breath, because it didn't last more than 15 days.
There were rumors that Raini has a daughter, but it seems that this was because she posted a picture of Calum and herself while holding a newborn baby in her arms. Her sexual orientation, if we can trust some sources, is straight, but she hasn't declared anything about any man or woman in her life.
As of August 2021, there are no updates about her having been married, or in a relationship.
Hobbies, favourite things and interesting facts
Raini loves to sing, listen to music, and spend time with her friends and family. She says that music is her hobby, but she is also interested in directing, saying in one of her interviews that she loves being behind the camera. Raini hopes that one day directing is going to be her occupation; she did direct one episode of the series "Austin & Ally" in 2015.
Raini is into sports, but prefers to watch rather than to play. She's not physically active, except for swimming sometimes when she's at the beach with her friends; Raini usually rather chooses sunbathing. During international competitions, she is always supporting American players, especially women; she adores professional wrestler John Cena.
She is always available for her fans on social media, such as Twitter, Facebook and Instagram.
Her favorite food is Mexican.
She loves to watch horror movies; Raini's favorite actress and actor are Laura Marano and Ross Lynch respectively.
Age, height and net worth
Raini's age is 28. She has long curly black hair and black eyes, her height is 5ft 2ins (1.57m), and she weighs around 210lbs (95kgs).
As of August 2021, her net worth has been estimated at close to $2 million.