• Scarlett Byrne is a British actress best known for her role as Pansy Parkinson in the Harry Potter movie series and in the TV series Vampire Diaries.
• She is married to Cooper Heffner, the son of Hugh Heffner, and the couple welcomed their first child in 2020.
• Scarlett posed nude for Playboy magazine in 2017, making a personal statement of equality.
• Her net worth is estimated at $1 million, while her husband's is estimated at $80 million.
• Scarlett is active on social media, with almost 400,000 followers on Instagram and over 80,000 followers on Twitter.
Who is Scarlett Byrne?
Even though she is not often recognized by her real name, many die-hard fans know her as a Slytherin student called Pansy Parkinson in the movie series "Harry Potter". Scarlett Byrne is a British actress, perhaps best known for her aforementioned role, and in the TV series "Vampire Diaries". The aspiring actress additionally rose to prominence as the better half of Cooper Heffner, the son of Hugh Heffner.  She was born under the Zodiac sign Libra on 4 October 1990, in Hammersmith, London, England, holds British nationality, and as of mid-2021 is 30 years old.
Early life and Family
Interestingly there is not much information about her early life, background, and education. The names of her parents are unknown, and it's unclear whether she has any siblings.
Career
Scarlett began her career in 2005, appearing in the short movie entitled "Cry Baby". Before landing her most notable role, she appeared in an episode of the British medical drama "Doctors" as Chloe Daniels. The following year, Scarlett joined the talented cast of the sixth installment entitled "Harry Potter and the Half-Blood Prince". Interestingly she auditioned for the role of Luna Lovegood, which is quite a contrast in personalities compared to Patsy. In 2010, she starred in "Harry Potter and the Deadly Hollows- Part I", and then the final installment in 2011 "Harry Potter and the Deadly Hollows- Part II". In an interview, Scarlett talked about her favorite moments and experience filming Harry Potter: "I feel so grateful for the experience and for all the wonderful friendships I made and still have to this day.
I loved being on all the different sets, and will never forget the first time stepping into the Great Hall. We had a lot of fun in the green room, where we would hang out between shooting."
After gaining worldwide fame, she appeared in the web series "Pindippy" by Jessie Cave. In 2012 she portrayed Brittany Fanning in the TV movie "Lake Placid: The Final Chapter"; the horror fantasy movie was negatively received, with criticism mostly aimed at its low budget and poor computer generated imagery (CGI) effects. In 2012 she made an appearance in the short movie entitled "Lashes", and landed the main role as Alexis "Lexi" Glass-Masonin in the fourth season of "Falling Skies". The post-apocalyptic sci-fi series ran for a total of five seasons, achieving success followed by positive reviews such as "trustworthy family drama but with aliens".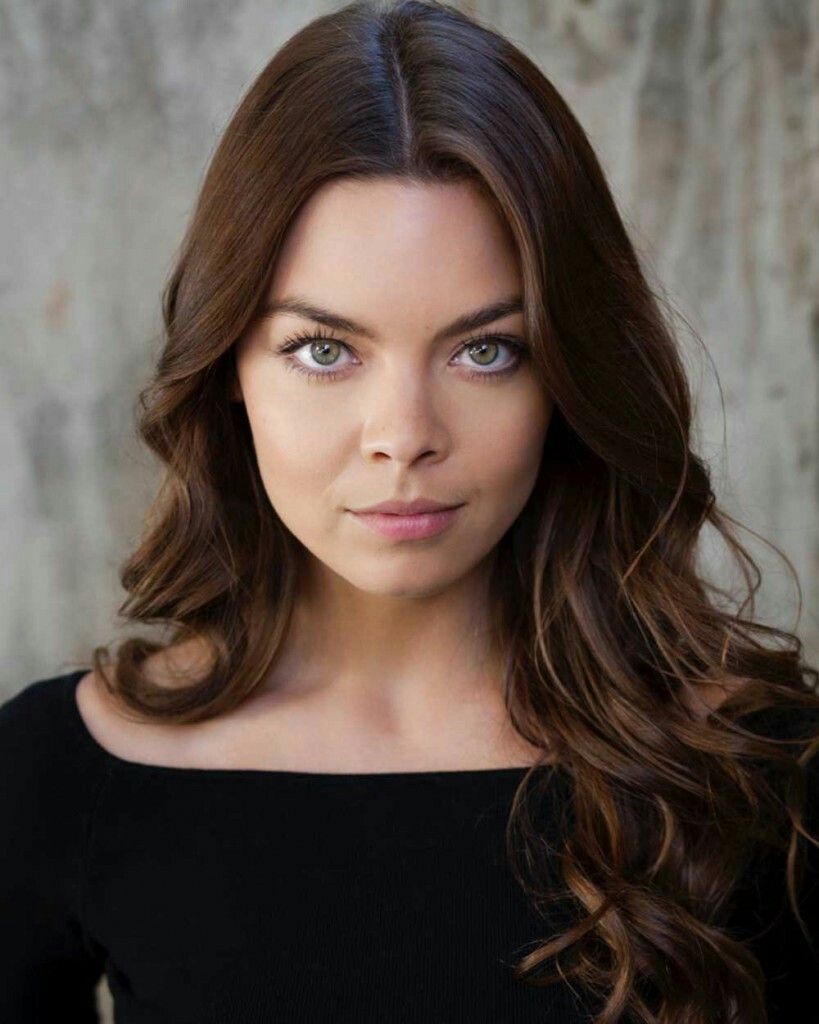 Scarlett additionally made a guest appearance in the fifth and final season of the series.
The following year she starred as Jennifer in the TV movie "Sorority Murder", and also landed the recurring role of Nora Hildegard in the seventh season of "Vampire Diaries"; given the enormous success and worldwide recognition the show obtained, it only furthered Scarlett's career.
In 2016 she made a one-episode appearance in the marijuana-themed series "Mary+ Jane", followed by her leading role in the action thriller movie "Skybound". In 2018 she appeared in two episodes of "Dancing with the Stars", the dance competition series.
Her latest roles have been in 2019, in the short movie "Stick and Poke" and the television series "Runaways"; in the latter show, she portrayed the recurring character Bronwyn, starring in five episodes of the third season.
Personal life
Speaking of her private life, after two years of dating, Scarlett announced her engagement to Cooper Heffner on 20 August 2015; the couple reportedly met in London while Cooper was conducting business meetings. The son of the famous Hugh Heffner, creator of the 'Playboy' empire, proposed to Scarlett with a huge stunning ring adorned with a giant yellow diamond. The couple shared their big news on Instagram with Scarlet's captions:"I was lucky enough to fall in love with my best friend".
The couple tied the knot in a courthouse on 4 November 2019, and briefly after, in the spring of 2020, the couple announced via Instagram post that they were waiting for their first child – Scarlett also posted a photo of her baby bump. Cooper posted to his Instagram, "Scarlet and I have been blessed with wonderful news we are ecstatic to share.
This summer, we will be welcoming a new member to the family. The two of us could not be more happier as we wait for the arrival of our little one." They welcomed their bundle of joy on 24 August 2020, who they named Betsy Rose after Cooper's late-grandmother.
Playboy Magazine
In 2017 Scarlett posed nude for "Playboy" magazine, and wrote a piece entitled "The Feminist Mystique". She also posted the photo on her Twitter account with captions "Within the year positive progress has been made with #metoo & #timesup movements. Women and Men should continue calling out the abuse of power while simultaneously celebrating sex and owning their sexuality." Given that she is mainly recognized for her role in the "Harry Potter" series, her feature in the men's style and entertainment magazine attracted a lot of attention.
Scarlett mentioned in an interview that she decided to pose nude as a support to her fiancée, but also as her personal statement of equality among men and women. As a woman and a feminist, she believes that talking about women's position in society is highly important, and her way of becoming a part of that conversation was to be featured in the magazine.
Briefly about Cooper Heffner
Cooper Heffner was born on 4 September 1991 to Hugh Heffner and Kimberley Conrad. While his father is well known as an American publicist and publisher, his mother Kimberley is a former model and actress known for featuring in Playboy magazine. Regarding his education, he matriculated from Ojai Valley School, and later enrolled at the Chapman University and obtained his bachelor's degree.
Cooper started working as an editor and writer for Playboy Enterprises during his college days.
In 2016 it seemed that he would branch out, as he launched a start-up company entitled "HOP" (Hefner Operations and Productions). However, after his father's health declined, he returned to "Playboy" as the chief creative officer, and during the following year supervised the feature of the first transgender model in the "Playboy Magazine". Even though growing up in the shadow of his successful and influential father might have been challenging, in 2017 he was recognized on the Folio: 100 list for his numerous contributions to the media magazine industry, and the following year he was featured on the Forbes list "30 Under 30". Despite taking over the position as the chief of global partnerships for Playboy Enterprises, just a couple of months later, he announced his exit, confirming plans to venture on his own with a new digital platform called "Stag Daily". However, he decided to put his entire corporate future on hold, and in 2019 enlisted into the US Air Force as a Reservist.
Besides his prolific career as a businessman, he also teaches at Chapman University and serves on the board of governors.  He has also showcased ambitions for kicking off his political career, as he announced in July 2020 that he would be running for the Senate in 2021 as a Democrat.
What is her net worth?
Scarlet's net worth is estimated at $1 million, which she earned through her acting career. On the other hand, her husband's net worth is at an estimated $80 million.
Physical stats and Hobbies
Scarlett is 5ft 4ins (163cm) tall, weighs around 115lbs (52kgs), and her vital statics are 31-22-33. Her natural hair color is brown, further adorned with green eyes.
Cooper and I are delighted to share that we have a little one on the way. Our hearts are filled with gratitude and joy, and the two of us can't wait to meet the newest little Hefner. pic.twitter.com/e5VAzO6ION

— Scarlett Hefner (@ScarleyByrne) March 10, 2020
Scarlett has a model-like physique, a very slim and toned body. In an interview, she gushed about her pet peeve, saying that she is often late to events and meetings, she said: "It was actually my New Years' resolution this year to be more aware of other people's time." According to her Playboy profile, she is a fan of dogs and owns a German Shepherd named Bigby, who we can also see on her Instagram, 'posing' with her baby and husband.
Scarlet is very active on her social media accounts. Her Instagram has nearly 400,000 followers; she posts very often, photos of her new family, interesting moments, and travels. Her Twitter counts over 80,000 followers, on which she is also very active. She is known to post photos or quotes relating to the current political climate and happenings.