• Jacqueline Ray is a former actress and model with an estimated net worth of over $5 million.
• She is the first wife of Tom Selleck and they were married from 1971-198•
• She has a son named Kevin that Tom adopted.
• Tom Selleck is an actor and film producer with an estimated net worth of over $45 million.
• He is known for his roles in Magnum P.I., Friends, Three Men and a Baby, and Blue Bloods.
Who is Jacqueline Ray?
Jacqueline Mary Ray was born on 26 January 1945 under the zodiac sign of Aquarius, in Burbank, California USA. She is a 76-year-old former actress and model, but is probably best recognized for being the first wife of renowned actor and film producer Tom Selleck.
How rich is she, as of now? Jacqueline Ray Net Worth
As of early 2021, Jacqueline Ray's net worth is estimated at over $5 million, acquired largely through her successful career as a model and actress. Moreover, it is assumed that her fortune increased somewhat through the divorce settlement from her famous ex-husband Tom Selleck, who has an estimated net worth at over $45 million.
Early Life, Parents, Nationality, Ethnicity, Educational Background
Jacqueline Ray spent her early years in her hometown of Burbank, where she was probably raised by her parents; however, there is no information about their names and professions in the media, and it's also unknown whether she has siblings or not.
She holds American nationality and belongs to White Caucasian ethnic group. Regarding her education, she has never shared any details about that, but it's believed that she completed her high school education, but never graduated from college.
Career as an Actress
Prior to becoming an actress, Jacqueline Ray spent some time pursuing a career as a model. She then focused on acting, and made her debut appearance as Denise in the 1967 spy-fi comedy film "In Like Flint", directed by Gordon Douglas, and is a sequel to the 1966 parody film "Our Man Flint". She then had a small part in Robert Stevenson's fantasy comedy film "The Gnome-Mobile" (1967), but it went uncredited. In 1973, she appeared in the comedy film "Frasier, The Sensuous Lion", and guest-starred as a model in the episode "The Endless Moment" of the ABC medical drama series "Marcus Welby, M.D.". It was followed by her portrayal of Linda in the 1980 sci-fi thriller film "The Killings At Outpost Zeta", directed by Robert Emenegger.
She then had a part in the sci-fi film "Beyond The Universe" (1981), and guest-starred as Ms. Roebuck / Lisa in two episodes of the crime drama series "Magnum, P.I." (1981-1983). Thereafter, she made guest appearances as Marie Walker in the episode "Tangled Web" of the CBS prime time soap opera "Dallas", and Margot in the episode "Butterfly" of the ABC crime drama series "Matt Houston", both in 1983. She then appeared as Dr. Marcia Forrest in the episode "Shots In The Dark" of the CBS crime drama series "Mickey Spillane's Mike Hammer" (1984). Her latest appearance came in 2007 when she guested as a dancer in the episode "The Best Trip Ever: Part 2" of the Nickelodeon teen sitcom "Unfabulous".
Appearance and Vital Statistics
Jacqueline Ray has long dark brown hair and blue eyes. She stands at a height of 5ft 7ins (1.70m), while her weight is around 135lbs (61kgs), with vital statistics of 36-24-36. Details about her bra , dress and shoe sizes aren't available.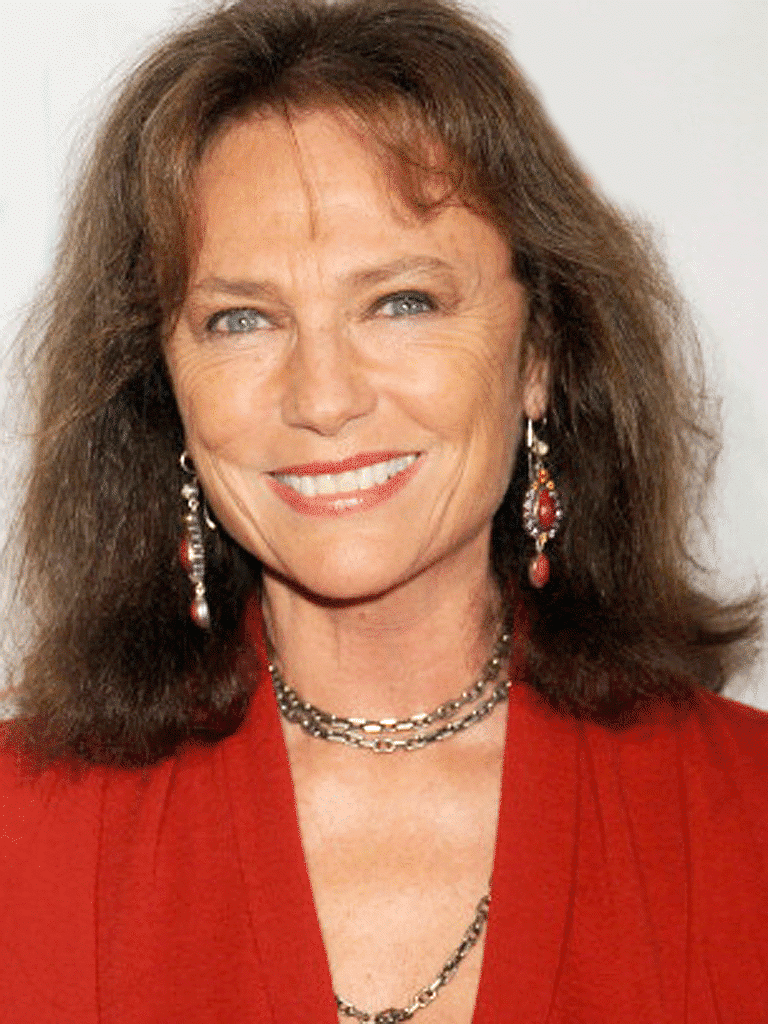 Personal Life
Before she became romantically involved with Tom Selleck, Jacqueline Ray was married to a man named Shepard; they welcomed a son named Kevin in 1966. Following their divorce, she began dating the famous actor and film producer, and they eventually exchanged wedding vows at a ceremony held on 15 May 1971; he even adopted her son Kevin, and gave him his last name. Kevin Selleck would later become an actor as well. After being married for more than a decade, Jacqueline and Tom went their separate ways and divorced in August 1982. It was rumored that the reason for their split was her jealousy of all the attention he received from the female audience after he became famous for his appearance in "Magnum, P.I.". Jacqueline later married Clarence Barry Witmer on 21 March 1992; it isn't known whether they are still married or not.
Controversy – Jacqueline Ray in Prison?
In 2014, a woman named Jacqueline Ray hired a hitman to kill her son-in-law once she found out that he abused her daughter and their children. The woman pleaded guilty and was sentenced to serve 18 years in prison. Although the Daily Mail magazine covered the story and published the photo of the guilty party, a number of gossip websites attributed the crime to Tom Selleck's ex-wife, without checking if it was the same woman. Nonetheless, if you take a closer look at the photo, you will realize that the woman who committed the crime isn't Tom Selleck's ex-wife.
Who is her ex-husband? Tom Selleck Short Wiki/Bio
Thomas William 'Tom' Selleck was born on 29 January 1945 under the zodiac sign of Aquarius, in Detroit, Michigan USA. He was raised by his father, Robert Dean Selleck, an executive and real estate investor, and his mother Martha Selleck.
He has two brothers named Robert and Daniel, and a sister named Martha. He spent his early childhood in his hometown until the family moved to Sherman Oaks, California in 1948.
Educational Background and California Army National Guard
Tom attended Grant High School, and upon matriculation in 1962, he furthered his education at Los Angeles Valley College, later transferring to the University of Southern California, where he studied Business Administration. While in there, he played basketball for the USC Trojans, and was a member of the Sigma Chi fraternity and the Trojan Knights. In his senior year, Tom quit his education to pursue a career as an actor, but did study acting at the Beverly Hills Playhouse. Apart from that, Tom served in the 160th Infantry Regiment of the California Army National Guard between 1967 and 1973.
Career Beginnings
According to his IMDB account, Tom Selleck made his TV debut as Dobie in the episode "Death Bait" of the CBS Western series "Lancer" (1969), while his film debut came with the role of Stud in the comedy film "Myra Breckinridge" (1970). He then made guest appearances in many TV series, as well as commercials for such brands as Pepsi-Cola, Right Guard deodorant, Close-Up toothpaste, and Revlon's Chaz cologne. Besides that, he portrayed such roles as James Robertson in the 1972 horror film "Daughters Of Satan", Dr. Norman Milford in the 1973 action drama thriller film "Terminal Island", and Jim Hawley in the 1977 thriller film "The Washington Affair".
Rise to Prominence
After landing a number of small roles, Tom Selleck came to prominence with the lead role of cowboy Orrin Sackett in Robert Totten's 1979 made-for-TV Western film "The Sacketts", co-starring with Sam Elliott and Jeff Osterhage.
His next major role came in the following year, when he was chosen to play private investigator Thomas Sullivan Magnum IV in the crime drama television series "Magnum, P.I.", broadcast through 1988 on CBS, which gain him enormous popularity all over the world. For his performance in the series, Tom won the 1984 Primetime Emmy Award for Outstanding Lead Actor in a Drama Series, and the 1985 Golden Globe Award for Best Actor – Television Series Drama. Moreover, he served as an executive producer for 11 episodes of the series.
Concurrently, he also portrayed Mac Traven in the 1982 made-for-TV Western film "The Shadow Riders", featured as Patrick O' Malley in the 1983 adventure-romance film "High Road To China", and starred in the role of Peter Mitchell in the 1987 comedy film "Three Men And A Baby", which he would later reprise in its 1990 sequel entitled "Three Men And A Little Lady". All of these film titles were box office hits.
Continued Success
Following "Magnum P.I.", Tom Selleck continued to line up successes with such roles as Jimmie Rainwood in the 1989 crime drama thriller film "An Innocent Man", Matthew Quigley in the 1990 Western film "Quigley Down Under", and Jack Elliot in the 1992 sports comedy film "Mr. Baseball". Besides that, he produced the ABC detective drama series "B.L. Stryker".
His next significant role came when he took the role of Monica Geller's love interest, Dr. Richard Burke, in the popular NBC sitcom "Friends" (1996-2000), which earned him a Primetime Emmy Award nomination for Outstanding Guest Actor in a Comedy Series. While filming the series, Tom was also cast as Jack McLaren in the CBS sitcom "Closer" (1998), but which was canceled after one season due to low ratings, and played George Matthias in the romantic comedy film "The Love Letter" (1999), directed by Peter Chan.
Further Work
Tom Selleck's next major appearance came in the early 2000s, when he portrayed Rafael 'Rafe' Covington in the made-for-TV Western film "Crossfire Trail" (2001), which he also produced, and produced and starred in the title role in another made-for-TV Western film, entitled "Monte Walsh" (2003). In 2005, he won the role of Jesse Stone, appearing in a series of made-for-TV film titles based on the character from Robert B. Parker's novels, so far producing and appearing in nine film titles of the series, including "Jesse Stone: Death In Paradise" (2006), "Jesse Stone: Thin Ice" (2009), and "Jesse Stone: Benefit Of The Doubt" (2012). The ninth film title, "Jesse Stone: Lost in Paradise", was released in 2015. Besides that, he starred as A.J. Cooper in the NBC comedy-drama series "Las Vegas" (2007-2008). Since 2010, he has been portraying NYPD Police Commissioner Frank Reagan in the CBS police procedural drama series "Blue Bloods".