• Sean Gunn is an American actor born on 22 May 1974.
• He is most known for his role as Kraglin in the 2017 movie "Guardians of the Galaxy Vol. 2".
• He has been featured in close to 60 movies and tv series.
• He is married to actress, film director and producer, Natasha Halevi and they do not have children.
• As of August 2021, his net worth is estimated to be over $6 million.
Who is Sean Gunn?
Sean Gunn was born in St. Louis, Missouri USA, on 22 May 1974 – his zodiac sign is Gemini, and he holds American nationality. He's an actor with close to 60 credits to his name, while he's perhaps known best for his portrayal of Kraglin in the 2017 action adventure comedy movie "Guardians of the Galaxy Vol. 2", directed by James Gunn (his brother), and which starred Chris Pratt, Zoe Saldana and Dave Bautista. It follows the Guardians, as they're dealing with Star-Lord's father Ego; the movie won 15 of the 74 awards for which it was nominated, including an Oscar nomination.
Sean played the same role in the 2014 prequel "Guardians of the Galaxy".
Early life, brother and education
Sean was raised in St. Louis alongside his five siblings, by their father James F. Gunn who was a lawyer, and their mother Leota 'Lee' Hynek who was a housewife. His brother James is a noted film director, producer and actor, while his other brother Matthew, is an actor and a political writer, while their brother Brian's a screenwriter.
Sean became interested in acting at a very early age, as he was motivated and encouraged by his family to try it  out. He studied at St. Louis University High School, and appeared in various plays performed there, while he was also into sports, and played soccer for the school's team. Upon matriculating in 1992, Sean enrolled at The Theatre School at DePaul University, from which he graduated with a Bachelor of Arts degree in acting in 1996.
Roles in movies
Sean made his debut film appearance that year, with his portrayal of Sammy Capulet in the action comedy "Tromeo and Juliet", while a couple of his following roles were in 1997 thriller "Stricken", the 1999 mystery thriller comedy "The Auteur Theory", and the 2000 action fantasy comedy "The Specials".
He gained recognition in 2001, when he portrayed Traction Sailor in the critically acclaimed historical action drama "Pearl Harbor", directed by Michael Bay, and which starred Ben Affleck, Kate Beckinsale and Josh Hartnett. It follows two friends and a nurse, who were present during the Pearl Harbor attack in 1941 – the movie won 15 awards, including an Oscar, while it was nominated for 51 other award.
The following years saw Sean appear in a couple of mediocre movies, such as the 2005 romantic comedy "Jesus, Mary and Joey", the 2008 comedy "Pants on Fire", and the 2010 action comedy drama "Super".
In 2012, we saw him portray George in the romantic comedy drama "The Giant Mechanical Man", written and directed by Lee Kirk, and which starred Jenna Fischer, Topher Grace and Chris Messina; it follows the romance between a zoo worker and a silver-painted street performer.
Three of Sean's most recent movie roles have been in the 2019 action adventure drama "Avengers: Endgame", and in 2021 the horror drama "Agnes" and the action adventure comedy "The Suicide Squad". He's currently shooting for four upcoming movies, including "I Am Mortal", "Thor: Love and Thunder", and "Guardians of the Galaxy Vol. 3".
Roles in TV series
Sean made his debut TV series appearance in 1999, with his portrayal of Clerk in the episode "A Parent's Job" of the drama "Any Day Now", and the following years saw him appear in an episode or two of various series, such as the comedy "Brutally Normal", the action fantasy drama "Angel", and the comedy "DAG".
Between 2000 and 2007, Sean starred as Kirk Gleason, and portrayed several other characters in the critically acclaimed comedy drama "Gilmore Girls", created by Amy Sherman-Palladino, and which also starred Lauren Graham and Alexis Bledel. It follows a mother and daughter, who are living in Stars Hollow in Connecticut; the series won 24 awards, including a Primetime Emmy, while it was nominated for 85 other awards.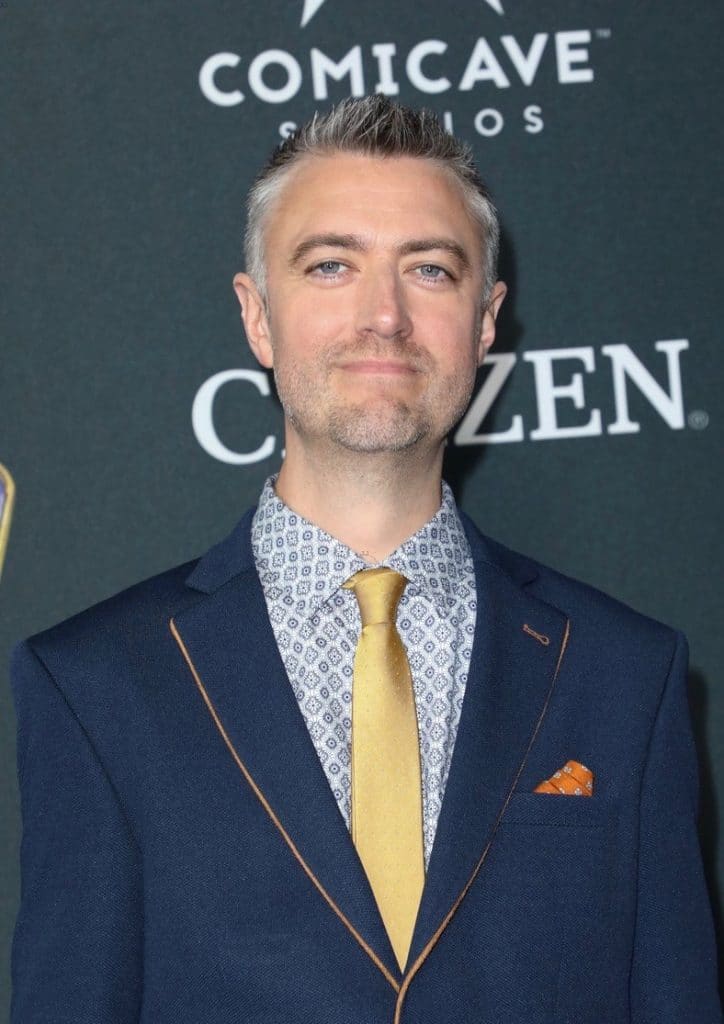 In 2008, Sean was cast to play Vincent 'Rooster' Russo in six episodes of the romantic comedy "October Road", while a couple of his following appearances were in an episode of the comedy "Sparky & Mikaela", the comedy "Humanzee!", and the family comedy drama "True Jackson, VP".
In 2012 and 2013, Sean played the supporting character Jason O'Brien in the science fiction drama "H+", which starred David Clayton Rogers, Francesca Fanti and Hannah Herzsprung, and follows a futuristic Earth, on which most of the humans have been killed by a deadly virus; the series won four of the 12 awards for which it was nominated.
Three of Sean's most recent roles in TV series have been in the 2018 episode "Why Is It Wet?" of the short animated adventure "Robot Chicken" (voice role), a 2019 episode of the science fiction drama "After Ray", and the 2021 episode "What If… T'Challa Became a Star-Lord" of the animated action adventure "What If…?" (voice role).
Other credits
He has received special thanks for three episodes of the animated adventure comedy "Ah! My Goddess: Bad Goddess The Anime Video Comic" in 2017 and 2018, and for 35 episodes of the biographical drama "The Story of a Blacklisted Bootlegger" in 2018.
Sean has one writing and five producing credits. He made his producing debut with the 2000 action fantasy comedy movie "The Specials", while he then produced the 2001 short fantasy comedy film "Love, Sex & Murder", and the 2003 short comedy movie "The Man Who Invented the Moon". In 2008 and 2009, he wrote eight episodes of the short comedy series "PG Porn", and in 2019, Sean produced the series "After Ray", and the short horror film "Beauty Juice".
He has been featured in a number of talk-shows, such as "Scream Queen Stream", "Inside of You with Michael Rosenbaum", and "Hollywood Insider".
Awards and nominations
Sean has won four of the eight awards for which he has been nominated, including a 2014 Nevada Film Critics Society Award for Best Ensemble Cast, and a 2014 Detroit Film Critics Society Award for Best Ensemble, both for his and his colleagues' performance in the movie "Guardians of the Galaxy". Sean also won two 2019 Atlanta Horror Film Festival Audience Choice Awards, for "Beauty Juice".
Love life and relationships
Sean prefers to keep the details of his love life to himself, but has still allowed his fans to have a glimpse into it.
On 22 July 2019, he exchanged vows with Natasha Halevi, in a private ceremony attended by only their closest friends and family members; the two were together for around two years prior to marrying.
Natasha is an actress, film director and producer, who has appeared in close to 30 movies and TV series, while she's perhaps known best for her portrayal of Actress, in the 2021 short horror film "Don't Go Outside".
Sean and Natasha don't have children, and this is believed to be because they both want to focus on their careers, however, there are some who claim that perhaps one of the two is infertile; this hasn't been confirmed.
As of August 2021, Sean's married to Natasha Halevi, and doesn't have children.
Hobbies and other interests
Sean's quite active on Instagram, as he seems to be enjoying the attention he's receiving from his close to 450,000 followers. He's uploaded more than 850 pictures, the majority of which have been taken during his everyday life.
Sean loves to travel, and his acting career has taken him all around the world; he has just recently been to Sydney in Australia, and has uploaded many pictures taken during this trip onto his Instagram account.
He's a huge cat lover, and has two pet cats, one black and one brown, which can also be seen featured in his Instagram pictures.
Sean has his own favorite actors and actresses, some of whom are Jim Carrey, Leonardo DiCaprio and Natalie Portman, and a couple of his favorite movies are "Ace Venture: Pet Detective – When Nature Calls", "Titanic" and "V for Vendetta".
Age, height and net worth
Sean's age is 47. He has short brown hair and green eyes, his height is 6ft (1.83m) and he weighs around 172lbs (78kgs).
As of August 2021, his net worth has been estimated at over $6 million.