• Alan Oppenheimer is a veteran voice, film, TV, and stage actor
• He is known for voicing characters in Sesame Street, Bonanza, and He-Man and the Masters of the Universe
• His career spans over six decades, beginning in 1954
• He has voiced numerous characters in cartoons, animated series, movies, and video games
• He is estimated to have a net worth of $3 million
Who is Alan Oppenheimer?
Alan Louis Oppenheimer is a veteran voice, film, TV and stage actor, perhaps best known for voicing characters in "Sesame Street", "Bonanza" and "He-Man and the Masters of the Universe". He is additionally known for voicing Old Timer in the hit movie "Toy Story 4". He was born under the Zodiac sign Taurus on 23 April 1930, in New York City, USA, holds American nationality, and as of 2021 is 91 years old.
Early life and Family
Alan was born to parents Luis E. and Irene Oppenheimer. Not much information is known about his early life, childhood, and education; Alan is of Jewish background.
Career
Alan Oppenheimer, the voice behind some of America's most popular cartoon characters, has more than 100 credits under his belt. His career spans over six decades, beginning in 1954 when he appeared as Dr. Frick in the drama series entitled "Defenders" continued throughout the rest of the decade. His most notable appearances include "The Andy Griffith Ruskin Show", "Hogan's Heroes", and "The Bill Cosby Show".
During the '70s, he continued making appearances primarily on the TV, including in the popular sitcoms "Bewitched", "Bonanza", and "The Six Million Dollar Man". Regarding his movie credits, he starred in over 10 movies during the decade, including "Hawaii Five-O", "The Lives of Jenny Dolan", and "Helter Skelter".
In the following decade, he earned his title as a voice actor, voicing numerous characters in cartoons and animated series such as "The New Adventures of Flash Gordon", "The Smurfs", and "Locke the Superman".
In 1983 he was invited to voice Skeletor, Mer-Man, and Man-At-Arms in the animated TV series "He-Man and the Masters of the Universe", reprising his efforts two years later, with the same characters in the fantasy movies "He-Man & She-Ra: The Secret of The Sword" and "He-Man & She-Ra: A Christmas Special". During the same year, he voiced various other characters in animated and children's series, such as "Sesame Street", "Rambo: The Force of Freedom", and "Bionic Six".
In 1988 he briefly returned to movies with an appearance in the comedy film "Moving", followed by various voice roles, including the Japanese American animated film "Little Nemo: Adventures in Slumberland" and the animated series "The New Yogi Bear Show".
After voicing Jonathan Kent in "Superman", in 1991, he provided additional voices in the TV series for children entitled "Where is Waldo" and the "Legend of Prince Valiant". He also portrayed Eugene Kinsella in the American sitcom "Murphy Brown", which garnered his first nomination for the Primetime Emmy Award in the category for Outstanding Guest Actor in a Comedy Series.
In the 90's he continued his pattern of landing voice roles, while occasionally making minor appearances in movies such as "Love Field", "Culture", and "Trancers 5: Sudden Death".
In 1993 he starred in the iconic sci-fi series "Star Trek: The Next Generation", followed by appearances in "Star Trek: Deep Space Nine" and "Star Trek: Voyager".
In 1998 he joined the cast of the comedy/crime series "Diagnosis: Murder". In the following period, he mainly focused on voice roles, in series such as "Passions", and "The Big O II", and "Adventure Time.
Video Games
An addition to his voice acting career, was providing his voice for several video games.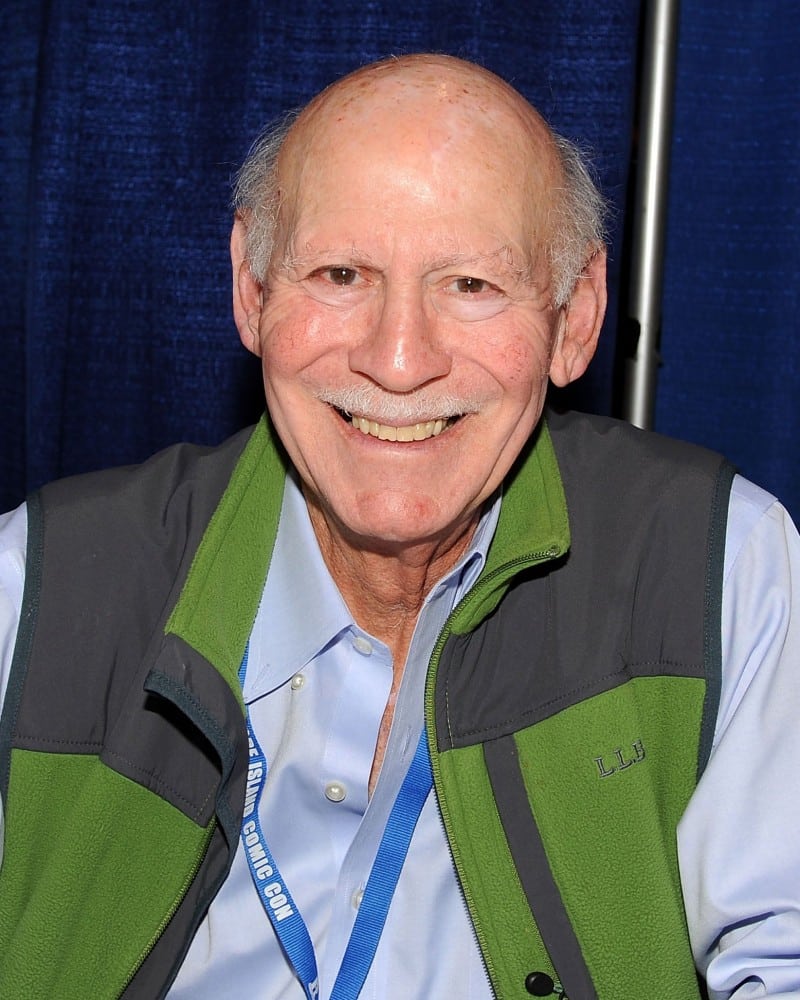 In 1990 he narrated the game entitled "Ys I & II", and in 2004 provided additional voices for the action-role playing game "The Bards' Tale". Three years later, he was the raucous voice of Prometheus in the popular video game "God of War II", while in 2015 he lent his voice to Paladin Brothers in the video game "Fallout 4".
His latest voice roles
In 2019, he voiced the Old Timer in the computer-animated comedy movie "Toy Story 4", alongside actors, such as Tom Hanks and Keanu Reeves. This installment followed the success of the previous three installments, grossing over $1 billion at the box office. During the same year, Alan voiced the same character in the animated series entitled "Forky Asks a Question" based on the "Toy Story" franchise.
In 2020 he voiced several characters in the adult animated horror series "JJ Villard's Fairy Tales". In 2021 he voiced the Moss-Man in the upcoming superhero fantasy series "Master of the Universe: Revelation", and Mayor Phlegmming in the animated comedy movie entitled "Space Jam: A New Legacy".
Personal life
In 1958 Alan married the award-winning theater and costume designer Marianna Elliot, with whom he has three children: Jane, Michael, and Jennifer. The couple later divorced, and in 1985 Alan married the professional tennis player Marylyn Greenwood. However, this marriage also failed, as the couple parted ways in 1990. In an interesting turn of events-
Alan rekindled the love with his first wife, and, they remarried in 1992, enjoying their second shot at love for over a decade, until in 2003 Mariana died of cancer at the age of 72.
His daughter Jane Oppenheimer followed in her father's footsteps, and launched her career as a theater and voice actress who has voiced various commercials, audiobooks, and theme park rides. The information about siblings Jennifer and Michael is not available.
Would you like to know his net worth?
As of mid-2021, Alan's estimated net worth is around $3 million, which he earned through his lengthy career as an actor.
It appears that Alan is not a fan of social media, and doesn't use Facebook, Instagram or Twitter.
Physical stats and Hobbies
Alan is 5ft8ins tall (172cm), and weighs around 165lbs (75kgs). His eyes are brown.
More Information about Alan
Interestingly, he often visits ToyCon and ComicCon, gracing the visitors with his most famous Skeletor voice. In an interview, Alan was asked how he came up with the idea and the voice for the character, saying "They showed me the drawing of Skeletor when I went to audition; I saw the bony head so I said I will make him nasal, and they cast me in it. I think the first one or two shows he was not comedic. I always look for comedy and drama so I put in the laugh."
In a separate interview, he was asked about advice for someone who might try an acting career, he jokingly replied: "Don't do it. It's overcrowded. You got a better chance of being a doctor."