• Sendhil Ramamurthy is an American actor born in 197•
• He is best known for his portrayal of Mohinder Suresh in the science fiction fantasy series "Heroes".
• He has appeared in various movies and TV series including "The Slammin' Salmon", "Covert Affairs", "Beauty and the Beast", and "The Flash".
• He is married to Olga Sosnovska and they have two children.
• He has a net worth estimated to be over $500,000.
Who is Sendhil Ramamurthy?
Sendhil Amithab Ramamurthy was born in Chicago, Illinois USA, on 17 May 1974 – his zodiac sign is Taurus and he holds American nationality. He is an actor who is probably still known best for his portrayal of Mohinder Suresh in the science fiction fantasy series "Heroes" created by Tim Kring, and which starred Jack Coleman, Hayden Panettiere and Milo Ventimiglia. It follows several ordinary people who find out that they have superpowers, and who now have to unite to prevent a disaster from occurring. The series aired from 2006 to 2010 and won 32 awards, while it was nominated for 107 others including two Golden Globes.
Early life and education
Sendhil was raised in a Hindu family in San Antonio, Texas, by his Tamil mother and Kannadiga father, both of whom immigrated to the US from India. He has a sister who is a physician, just as their parents.
Sendhil attended Keystone School at which he was focused on having good grades to be able to pursue a college degree, and upon matriculating in 1991, he enrolled at Tufts University hoping to obtain his pre-medical major, and become a physician just as the rest of his family. However, during his junior year Sendhil took an acting class, and went on to appear in several plays, including "Our Country's Good" which made him fall in love with acting, and change his plans for his future. He graduated in 1995 with a Bachelor's degree in history, and then enrolled at Webber Douglas Academy of Dramatic Art at which he practiced acting, and obtained his degree in 1998.
Roles in movies
He made his debut film appearance in the 2001 short drama "Little India" and then promised himself that he wouldn't focus solely on portraying Indian characters.
Sendhil then appeared in several movies which failed to attract a lot of attention, such as the 2004 comedy "My Sexiest Mistake", the 2006 romantic comedy "Love and Debate", and another 2006 romantic comedy, "Blind Dating".
He gained recognition in 2009, after being cast to portray Marlon Spencer in the comedy "The Slammin' Salmon", written and directed by Kevin Heffernan, who also starred in it alongside Michael Clarke Duncan and Jay Chandrasekhar. The film follows the owner of a restaurant who owes the mafia money, and who decides to put on a contest and see who among his waiters can make most money in a day.
The year 2010 saw him portray his first lead character Abhay, in the crime drama "Shor in the City" which follows the lives of various people in Mumbai.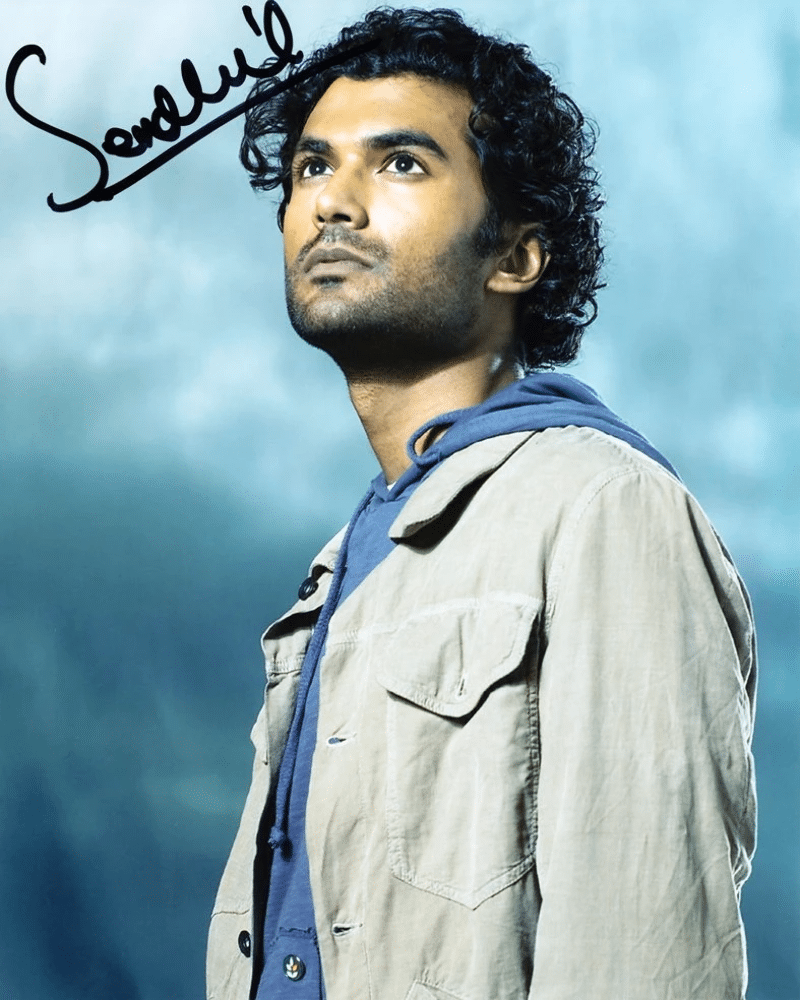 The movie was a success, winning two awards while it was nominated for five others. In 2013, he appeared in Liz W. Garcia's romantic drama "The Lifeguard" which starred Kristen Bell and Mamie Gummer, and follows a reporter who quits her job to return home to Connecticut, where she starts working as a lifeguard, and begins dating a teenager.
Sendhil's three most recent roles in movies have been in the 2013 drama "Brahmin Bulls", the 2016 short animated action "Overwatch: Alive" in which he voiced Tekhartha Mondatta, and the 2018 romantic comedy "After Everything".
Roles in TV series
Sendhil made his debut TV series appearance in 2000, portraying Adam in two episodes of the adventure drama mini-series "In the Beginning", however, he only gained recognition in 2002, after cast to play Corporal Alex Leonard in six episodes of the war action "Ultimate Force".
In 2010, Sendhil was cast to play Jai Wilcox in the action crime drama "Covert Affairs" created by Matt Corman and Chris Ord, and which starred Piper Perabo, Christopher Gorham and Kari Matchett. It follows Annie Walker, a farm girl who has just become a CIA operative; the series won one award and was nominated for one other – a Golden Globe. The year 2013 saw Sendhil play Gabe Lowen in the critically acclaimed romantic horror drama "Beauty and the Beast", which starred Kristin Kreuk and Jay Ryan, and follows a detective who falls for a former soldier who was turned into a monster by a secret organization. It was nominated for 19 awards, winning three.
Sendhil reprised his role as Mohinder Suresh in "Heroes Reborn" in 2015, and the following year heard him voice Simon Masrani in five episodes of the animated action adventure mini-series "Lego Jurassic World: The Indominus Escape".
He was then cast to play supporting characters in various series, appearing in eight episodes of the action crime drama "Lucky Man", 10 episodes of the science fiction thriller "Reverie", and seven episodes of the drama "New Amsterdam". In 2020, Sendhil was cast to portray Mohan Vishwakumar in the comedy "Never Have I Ever" as well as Dr. Ramsey Rosso in the action adventure drama "The Flash", which has been airing since 2014 and has won 27 awards, while being nominated for 84 others, including a Primetime Emmy.
Sendhil's most recent involvement in a TV series has been in 2020, voicing Khensu in 16 episodes of the animated action adventure "Cleopatra in Space".
Other credits
Sendhil has received special thanks for the making of the 2008 documentary movie "Heroes: Countdown to the Premiere". He has appeared in various other documentary series and movies, including "Infanity", "Heroes Unmasked" and "Big in Bollywood".
He has a single producing credit: in 2013, Sendhil was the executive producer of the drama film "Brahmin Bulls".
Some of the talk-shows he's guest starred in include "Big Morning Buzz Live", "That's My Entertainment" and "One Question Interviews".
Wife and kids
Sendhil met his future wife Olga Sosnovska sometime in the '90s, before launching his acting career. On 19 July 1999, the two married in a private ceremony attended by their wide circle of friends and family. In 2005, they welcomed their daughter Halina, while their son Alex followed in 2008.
Olga Sosnovska was born in Wielun, Poland, on 21 May 1972 – her zodiac sign is Gemini and she holds Polish nationality. She is an actress who is perhaps known best for her portrayal of Lena Kundera in one of the longest-running soap operas – "All My Children" – which aired from 1970 to 2011, and numbers 4031 episodes.
Olga is also known for her roles in the action crime series "MI-5", the action thriller movie "Ocean's Thirteen", and the action adventure movie "Human Target".
Sendhil hasn't talked about anyone else he might had dated before meeting Olga, so as of January 2021, he is married to Olga Sosnovska, and they have two children together.
Hobbies and other interests
Sendhil loves to appear in theatre plays, and practiced his skills in England where he was a member of the Royal Shakespeare Company. Some of the plays he has appeared in include "East is East" performed at the Manhattan Theatre Club, "Indian Ink" played at the Soho Repertory Theatre, and "A Servant of Two Masters" performed at West End (London).
Travelling is one of his favorite hobbies, and Sendhil has been to various Asian and European countries, and has also visited Africa on multiple occasions. He usually goes to India several times every year to visit his relatives.
He has several training sessions at the gym each week, and also plays tennis and squash with his friends.
In his spare time, Sendhil enjoys watching movies – his favorite actor and actress are Al Pacino and Natalie Portman, while a couple of his favorite movies are "Scarface", the trilogy "The Godfather", and "Leon: The Professional".
Age, height and net worth
Sendhil's age is 46. He has short black hair and brown eyes, his height is 5ft 10ins (1.77m) and he weighs around 160lbs (72kgs).
As of January 2021, his net worth has been estimated at over $500,000.