• American television and film actress known for her role as Dr. Susan Lewis in the TV series "ER"
• Grew up in Spring, Texas, and attended the State University of New York at Purchase
• Starred in "Guiding Light" and "NYPD Blue" before "ER"
• Won awards for her roles in "ER" and "Under the Dome"
• Enjoys skiing, motorcycle riding, and traveling
Who is Sherry Stringfield?
Sherry Stringfield is an American television and film actress, probably still best known to the world as Dr. Susan Lewis in the TV series "ER", but also as Leah in the film "The Stepfather" (2009), among other roles that she's secured during her career.
Sherry Stringfield Wiki: Age, Childhood, and Education
Sherry Lea Stringfield was born on 24 June 1967 under the Cancer zodiac sign, in Colorado Springs, Colorado USA, the eldest of three children. For a short time, Sherry lived in Albuquerque, New Mexico USA, but the family eventually settled in Spring, Texas, a suburb of Houston. Sherry spent the majority of her childhood there, and went to Klein High School where she discovered her passion and talent for acting, featuring in a number of musicals and plays, such as "Oklahoma", "Mother Courage", and "Fiddler on the Roof".
Following her matriculation, she enrolled at the State University of New York at Purchase, attending its Acting Conservatory, from which she obtained a Bachelor's degree in Fine Arts in 1989. During her university years, Sherry was a roommate with future actress and musician Parker Posey, and made a number of off-Broadway appearances, in the process losing her thick Texan accent with the help of a college speech professor.
Career Beginnings
Sherry's career started in 1989 with the role of Christina 'Blake' Thorpe in the daytime soap opera "Guiding Light", remaining on the series until 1992 when she left the show, planning to spend a year traveling Europe, however, she returned sooner and secured the role of Laura Kelly in the crime-drama series "NYPD Blue" in 1993. After 22 episodes, Sherry was released from her contract.
"ER"
In 1994, luck smiled upon Sherry when she was selected as one of the original cast members of the medical drama series "ER", thus joining Anthony Edwards, George Clooney and Julianna Marguiles as one of the main stars. In her first stint, Sherry remained in the show until the beginning of the  third season, during which she became an international star, thanks to the show's worldwide popularity. She received three Emmy Award nominations in the category for Outstanding Lead Actress in a Drama Series, and even two Golden Globe Award nominations.
Why Did She Leave "ER"?
Success doesn't come cheap, and Sherry experienced this with her health – she wanted to escape "ER"'s busy filming schedule, the grueling tasks put on her every day, and wanting a normal life for a while.
Once she announced her departure, she had to sign a no-work agreement, which forced her out of show business for the length of her contract, which lasted for two more years. She angered the show's executive producer John Wells, since her character was set to have an abundant romance with character Dr. Mark Greene, played by Anthony Edwards. Before leaving, the producers did everything to convince her to stay, however, she was set on her decision.
Second Stint on "ER"
The last episode in which she appeared on "ER" smashed all records with an audience of 37 million. She was asked to return many times, but turned down every request until in 2001. The first episode was seen by more than 26.5 million viewers watching her return, which boosted the series' ratings, topping the chart at the time. She remained for four more seasons before leaving again, but still featured in the series' final episode entitled "And in the End…".
Other Projects
Although Sherry is best known to the world as Dr. Susan Lewis, she has made a number of other prominent appearances, both on small and large screens. In 1998, Sherry featured in the critically-acclaimed film "54", which depicts scenes in the famous New York City nightclub in the '70s, while in 1999 she starred in the television movie "Border Line".
She started the new millennium with the role of Sarah in the romantic drama film "Autumn in New York", with Richard Gere and Winona Ryder in the lead roles. Her next big role was in the thriller film "Forfeit", in which she co-starred with Billy Burke and John Aylward in 2007, and the same year she featured in the TV romantic drama series "Tell Me You Love Me", with Michelle Borth, Tim DeKay and Aislinn Paul as the main stars.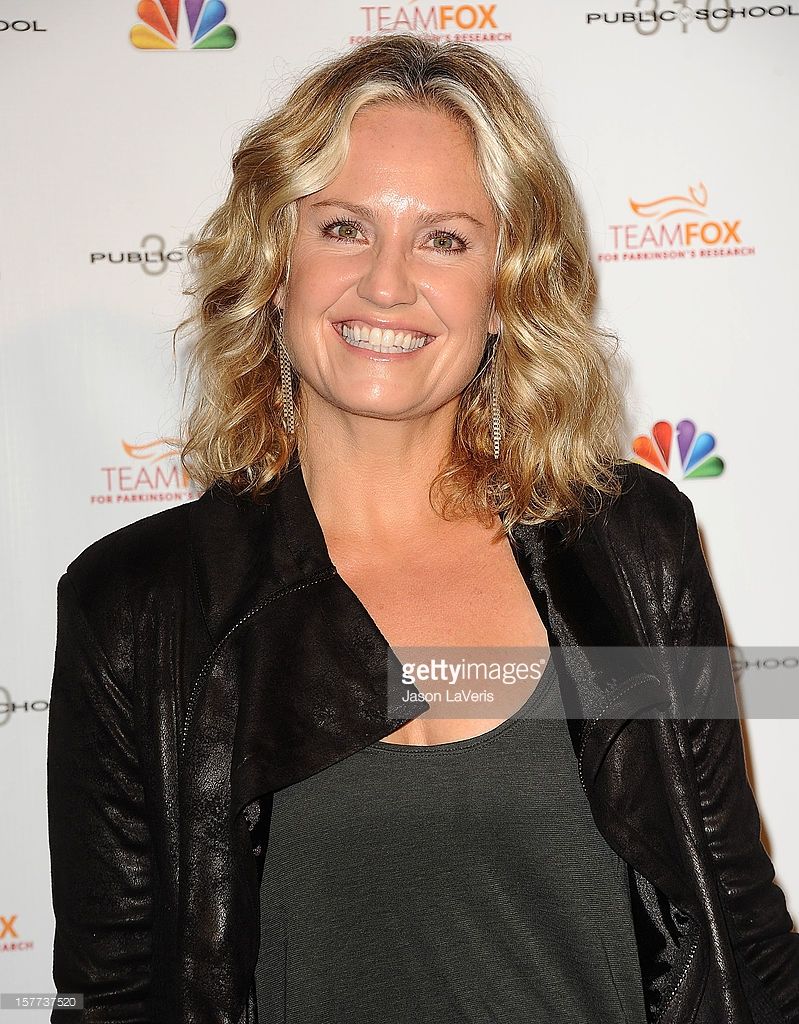 Two years later, she starred as Leah in the thriller film "The Stepfather", and in 2010 in the television biopic about Christian Karl Gerharstreiter, also known as Clark Rockefeller, entitled "Who Is Clark Rockefeller?". The following year, Sherry starred in the television drama "The Shunning", and in 2013 continued her career with the lead role in another television movie, "The Confession", co-starring Katie Leclerc and Adrian Paul.
She has been away from acting since 2017, but until then she made a few more notable appearances, including as Pauline Rennie in the award-winning sci-fi mystery series "Under the Dome" (2014), starring Mike Vogel, Rachelle Lefevre, and Alexander Koch.
Two years later she had the supporting role of Jackie O'Connell in the film "The Dog Lover", with James Remar and Lea Thompson as the main stars, while she also joined the cast of the "Criminal Minds" spin-off series "Criminal Minds: Beyond Borders", with Gary Sinise, Alana De La Garza and Daniel Henney among others in the lead roles.
Personal Life, Marriage, Husband, Divorce, Children
Back in the '90s, Sherry was in a relationship with British businessman Paul Goldstein, the chairman of Nevica skiwear. Their romance lasted for three years before the constant distance between them brought it to an end.
Sherry then met journalist Larry E. Joseph, and they soon after started a romantic relationship.
The two married in 1998, and became parents of two children, daughter Phoebe born in March 2001, and son Milo in April 2004. However, Sherry and Larry divorced in early 2006, since when Sherry has resided in Los Angeles with her two children.
Net Worth
As of mid- 2021, Sherry Stringfield's net worth has been estimated to be around $7 million, earned through her successful career as an actress, during which she's made more than 30 film and TV series, all of which have contributed to her wealth.
Appearance and Vital Statistics
This award-winning actress has blonde hair and green eyes. She stands at a height of 5ft 7ins (1.7m), weighs approximately 128lbs (58kgs), with vital statistics of 33-24-35, bra size 38B.
Hobbies, Interests, and Trivia
Of part-Swedish ancestry, Sherry fell in love with winter sports at an early age, and skiing is now one of her favorite pastimes. She also enjoys motorcycle riding, and is a huge fan of traveling.
She has worked as a professor of acting at the State University of New York.
Back in 1997, Sherry appeared in the 'Got Milk' advertisement alongside Britney Spears, Beyonce, Serena and Venus Williams, among others. She later spoke of being lactose intolerant, but that she loves milk, and often takes a sip or two whenever she feels cravings.