Jenna Bandy:
• Born in 1992 in Thousand Oaks, California
• Social media personality and vlogger with over 320,000 Instagram followers and over 170,000 YouTube subscribers
• Net worth of over $400,000
• Played basketball in high school and college; now the junior college assistant coach at Moorpark College
• Guinness World Record holder for farthest American football thrown into a target (female)
• Active on Instagram, YouTube, Twitter, Facebook, and TikTok
Who is Jenna Bandy?
Jenna Bandy was born on 29 September 1992 under the sign of Libra, in Thousand Oaks, California USA. She is a 28-year-old social media personality and vlogger, probably best recognized for running her official Instagram account with more than 320,000 followers. She has her self-titled YouTube channel too, on which she has amassed over 170,000 subscribers, while her videos have garnered more than 15 million views so far. She is also a basketball coach, known for being the junior college assistant coach at Moorpark College.
How rich is she, as of now? Jenna Bandy Net Worth
As of late 2020, Jenna Bandy's net worth is over $400,000, acquired largely through her career as a basketball coach, and increased by creating sponsored posts and monetizing her YouTube channel.
Early Life, Family, Nationality, Ethnicity, Educational Background
Jenna Bandy spent her early years in her hometown of Thousand Oaks, where she was raised with her twin brother Jace, elder sister Gia and elder brother Jett, by their father, John Bandy and mother Sheryl Bandy, whose professions haven't been disclosed.
She holds American nationality and belongs to the White Caucasian ethnic group.
Jenna attended Thousand Oaks High School, and upon matriculation furthered her education at California State University, Monterey Bay (CSUMB), from which she graduated in 2015 with a Bachelor's degree in Communications with a concentration in Journalism and Media Studies.
Amateur Career as a Basketball Player
Jenna developed her love for basketball very early.
While in high school, she joined the school team and was named Most Valuable Player and Best Offensive Player, and was even honored twice in All-Country and All-Conference first teams. In her junior season, she averaged 12.0 points, 7.1 rebounds 2.8 assists and 2.4 steals per game.
Jenna would later continue to play basketball for her college's team. During her first season, she appeared in 23 games and played a season–high 18 minutes. As a sophomore, she doubled her minutes and set career highs in almost every category.
In the next season, she suffered a knee injury, so she couldn't achieve much since she lost the majority of the season. As a junior, she appeared in all 25 games and finished the season with 152 points including 22 3–point field goals. She scored a career-high 20 points in the match against Humboldt State, and in August 2014 she was named the captain of the team. During her college career, she was named ESPN California Collegiate Athlete of the Week, All-Conference 2nd Team, three-times Otter Athletics Player of The Week, and was the 3rd All-Time Career Scoring Leader in university history.
Career as a Basketball Coach
According to her LinkedIn account, Jenna Bandy spent some time working as a gym assistant at JRAW Fitness in Westlake, California, before she started pursuing her career as a basketball coach. In May of the following year, she was hired as the head coach at Conejo Valley Basketball Team, where she stayed there for four months, and then served as a sports referee at CSUMB Intramural Sports from September to December 2013.
She continued her coaching career for the girls' basketball team at Agoura High School California, working there from June 2015 to June 2017, when she became the head basketball coach for the girls' team at Calabasas High School. In the following year, she accepted the same position at Thousand Oaks High School until June 2019, since when she has been the junior assistant coach at Moorpark College, California. She also gives private basketball lessons.
Moreover, Jenna is a Guinness World Record holder. According to their website, she broke the record in the category of the farthest American football thrown into a target (female) on Guinness World Record Day 2019.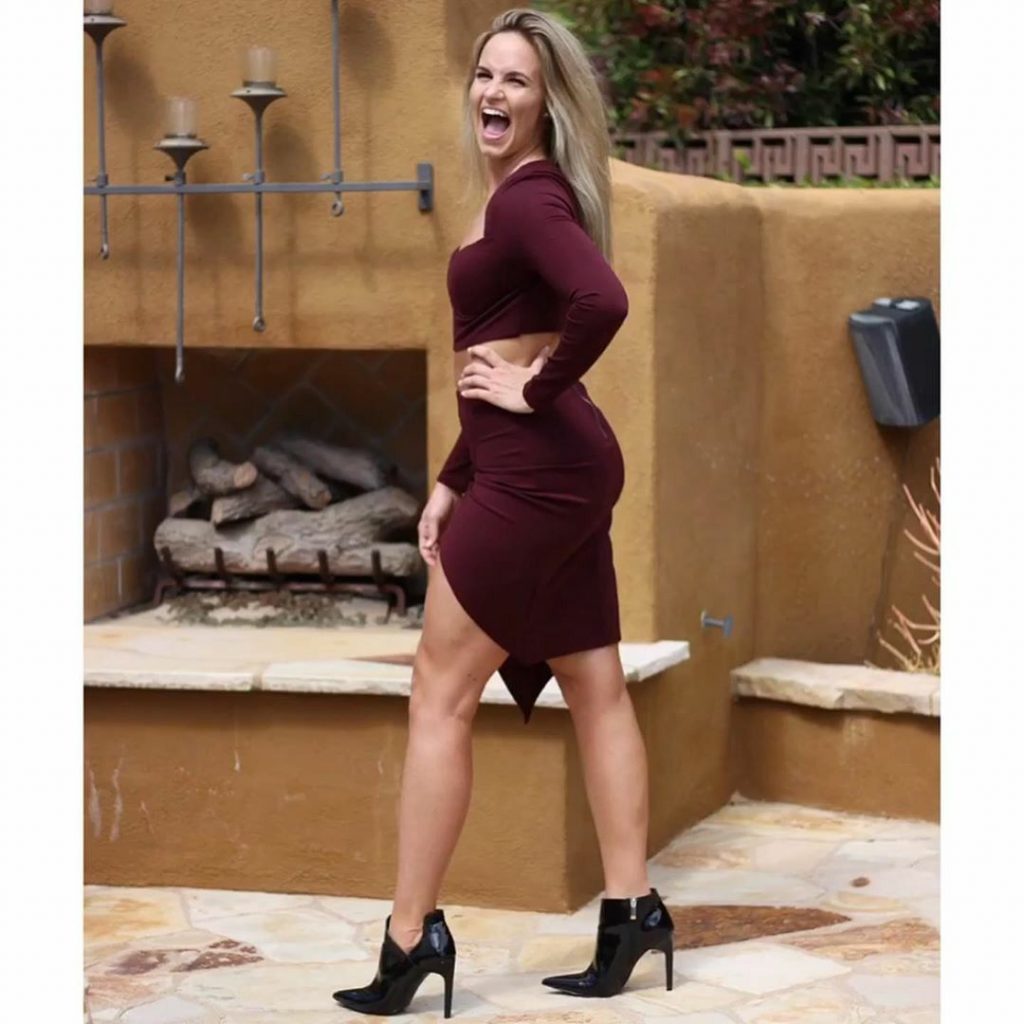 Rise to Fame as a Social Media Star
Side by side with pursuing her coaching career, Jenna Bandy took the opportunity to become famous on social media. So, she created her official Instagram account under the username '@jennabandy21' and started uploading her photos and short video clips on a daily basis, mostly from the court showing herself playing basketball. It didn't take her long to attract a huge number of followers.
In addition, she became active on her self-titled YouTube channel, launched in March 2014, She uploaded her first video, entitled "1 VS 1 BASKETBALL", in October 2016.
Some of her most viewed videos are "CHALLENGING STRANGERS 1v1!!", "CHALLENGING STRANGERS to a 3PT CONTEST!! *PART 2 at VENICE BEACH*", and "GIRL vs BOY 1v1 against Flight!! *Jenna can ONLY shoot Jump Shots*".
Jenna also runs a Twitter account as well as her Facebook page, which she uses to promote herself. Moreover, she is active on the app TikTok, on which you can find her under the username '@jennabandy21'.
Appearance and Vital Statistics
The social media star has long blonde hair and dark brown eyes.
She stands at a height of 5ft 8ins (1.73m), while her weight is around 135lbs (62kgs). Her vital statistics, bra, dress and shoe sizes aren't available.
Personal Life and Hobbies
Jenna Bandy is very secretive person when it comes to her love life. Since she tends to keep it far away from eye of the public, many believe that she is single at the moment. Her residence is still in Thousand Oaks.
In her spare time, Jenna enjoys playing tennis and working out.