• Steven R. McQueen is an American actor best known for playing Jeremy Gilbert in "The Vampire Diaries" from 2009-2015
• He was born into a Filipino-American family and is the oldest of four children
• He was home-schooled until matriculating from high school
• He starred in "The Vampire Diaries" and "Chicago Fire" and has been nominated for the Youth Rock Award and Teen Choice Award
• He has a net worth of $3 million and is involved in various humanitarian services
Steven R. McQueen is an American actor, possibly best recognized for playing Jeremy Gilbert in CW's "The Vampire Diaries" from 2009 through 2015. Since his debut in the acting industry, Steven McQueen has portrayed diverse characters.
Learn more about one of America's star actors in the biography below.
Early Life, Family, Educational Background
Steven Chadwick McQueen, professionally known as Steven R. McQueen, was born on 13 July 1988 under the zodiac sign of Cancer, into a Filipino-American family in Los Angeles, California USA. He holds American nationality and mixed heritage of Filipino and White Caucasian.
Steven's mother, Stacey Toten, is an humanitarian and a former actress, while his father is a race driver, former actor, and producer.
After three years of marriage, Steven's parents went their separate ways – he was only two at the time. In 1992, Stacey married Luc Robitaille, ice hockey player (now retired) and NHL executive. Now known as Stacia Robitaille, she raised Steven with the help of her new husband and other family members. Steven shares a good relationship with his step-father – the 'R.' in his stage name representing his stepfather's name, Robitaille.
Steven is the oldest of four children. He has three step-siblings – Chase and Madison McQueen from his father's second marriage and Jessarae Robitaille from his mother's marriage to the hockey player.
Steven did not have the opportunity to grow up in a particular neighborhood. They moved around so much that he was home-schooled until matriculating from high school.
Steven R. McQueen comes from a family of actors – his grandparents Steve McQueen and Neile Adams, were famous actors back in the day; as a young boy living in Detroit, Steven would watch his grandfather's films to see how he looked and acted. In an interview with The Wrap about his grandfather's documentary, he revealed, 'I watched my grandfather's projects with admiration and looked up to him…'.
The legacy of Steven's grandfather fueled his passion for acting. He took acting classes, enjoyed every bit of it, and subsequently moved to Los Angeles to secure his spot in the entertainment scene.
Career
Steven made his debut television appearance at age 17, playing Jordan Peters in the science fiction series "Threshold" (2005).
Subsequently, he landed a recurring role in "Everwood" (2005-06), playing Kyle Hunter in the drama created by Greg Berlanti.
In 2006, Steven made his film debut playing The Kid in "Club Soda", his performance in the short film winning him an award for 'Best Male Performance' at the Beverly Hills Film Festival.
He appeared in other TV dramas such as "Minutemen", "Without a Trace", and "CSI: Miami", all in 2008, then Steven got his big break in Hollywood when he landed a lead role in "The Vampire Diaries", an American supernatural teen drama based on a book of the same name by L. J. Smith. He played Jeremy Gilbert, Elena's younger brother and member of a vampire hunting group, 'The Five.' The series aired on The CW from 2009 through 2015, having 171 episodes in eight seasons. He reprised his role in its spin-off, "Legacies" in 2018.
After his major appearance in "Piranha 3D" (2010), Steven McQueen focused on filming "The Vampire Diaries". In 2015, he landed a recurring role of Jimmy Borelli, a former paramedic who was injured by an explosion, in "Chicago Fire", an action drama created by Derek Haas and Michael Brandt. Steven was upgraded to the main cast in the show's fourth season, appearing in 25 episodes between 2015 and 2016, then reprising his role in its sequel, "Chicago P.D." (2016).
Other television dramas and movies in which Steven R. McQueen has starred are "The Takeoff" (2018), "Home By Spring" (2018), "Medal of Honor" (2018), and "The Warrant" (2020).
For his contribution to "The Vampire Diaries", Steven R. McQueen was nominated for the Youth Rock Award and the Teen Choice Award in 2011 and 2013.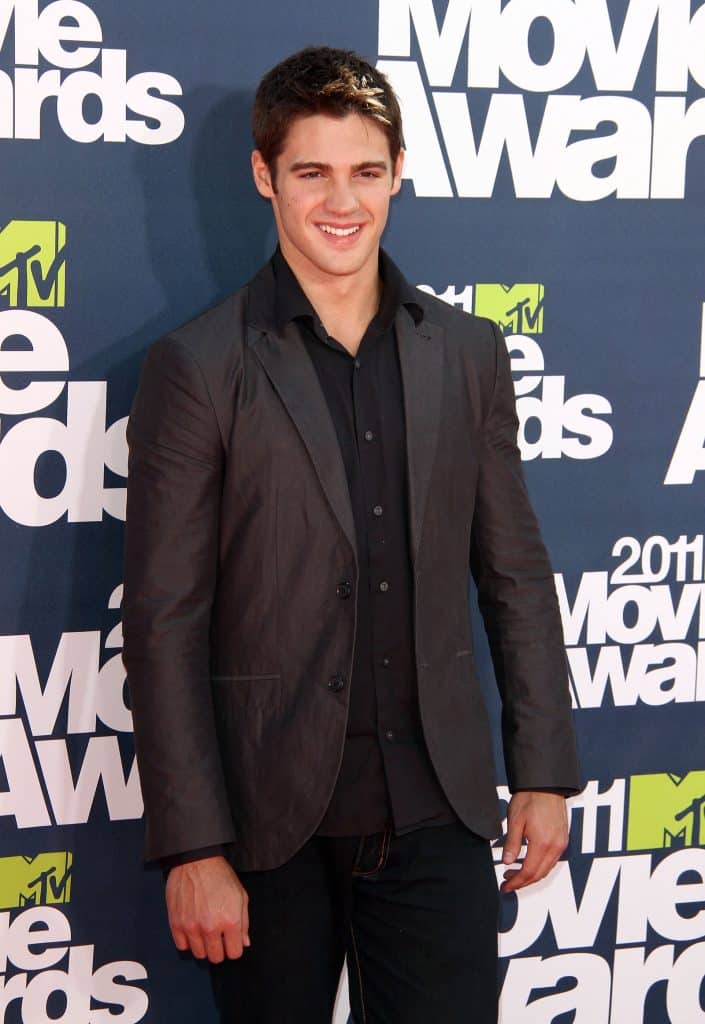 Steven's Hollywood idol is Gary Oldman, and he hopes to work with and learn from him soon.
Personal Life, Wife, and Children
Steve has had his fair share of celebrity relationships – he's dated Chelsea Kane, Candice King, Hilary Harley, and even supermodel Olivia Pickren. After a year of dating, Steve R. McQueen took to Instagram on 25 January 2018 to announce his engagement to his model girlfriend, Allie Silva. However, when asked about wedding plans at the Voices in Displacement Gala, he revealed that they had called off the engagement in May of 2018. Since then, Steven has kept his romantic relationships private.
Steven R. McQueen joined his mother, Stacia Robitaille, in humanitarian services.
He has been a supporter of the Thirst Project since 2014, a nonprofit organization that aims to bring safe drinking water to communities all over the world where it's not readily available. He is also actively involved with TECHO, a nonprofit aimed at alleviating poverty in Latin America by constructing transitional housing and implementing social inclusion programs.
In 2007, Stacia and Luc Robitaille founded Echoes of Hope, a non-profit organisation which provides foster youth and children with love and financial support. Steven has been a part of the movement, donating and volunteering ever since. He is also involved with Smile Train, an international children's charity that gives children with clefts the opportunity to smile and lead normal lives.
He still lives in Los Angeles, California, with his dogs.
Appearance, Clothing Style
Steven's height is 6ft (1.83m), and he weighs about 170lbs (77kgs). He sports short brown hair and a pair of brown eyes. The 33-year-old actor is a regular at the gym; his chiseled abs and muscular biceps make him adored by female fans.
However, he is a simple dresser – most times he just throws on a T-shirt and a pair of shorts or pants. He also likes to wear jackets when he goes riding.
Hobbies, Favorite Things, and Interesting Facts
Steven is skilled in martial arts, as well as kickboxing and horseback riding.
He loves poetry.
He enjoys playing video games.
His favorite TV show is "Dexter".
Net Worth and Salary
Steven R. McQueen has a net worth of $3 million from his years as an actor. The McQueens and Robitailles lead private lives; therefore, there are no details of properties owned by Steven or his family.