Suzanna Malveaux is an award-winning journalist, and co-anchor of "Around the World" and "CNN Newsroom". She has worked as a news correspondent at the White House for CNN for over a decade.
Early life, family, educational background
Suzanne Maria Malveaux  was born on 4 December 1966 under the Sagittarius star sign, in Lansing, Michigan USA, of Spanish, French and African descent. She has three siblings – Courtney Malveaux, who is the former assistant attorney general for Virginia;  Gregory Malveaux, a professor at Montgomery College; and twin sister Suzzette, a professor of law, author and current director of the Byron R White Center for Study of American Law University of Colorado.
Happy Birthday to news journalist Suzanne Malveaux CNN!Award-winning journalist Suzanne Malveaux serves as the CNN's national correspondent, covering politics, national news, international events and culture.

Posted by Brown Girl Collective on Friday, December 4, 2015
Her mother Myrna Maria Ruiz is a retired teacher, and her father Floyd Joseph Malveaux is a medical doctor, who went on to become the dean at Howard University's College of Medicine.
She went to Centennial High School in Ellicott, Maryland, and matriculated in 1984, then enrolled into Harvard College where she achieved her Bachelor of Arts cum laude in Sociology. She then attended Columbia University's Graduate School of Journalism
Career
Malveaux's first job was as a television broadcaster at New England Cable News, where she covered the general assignment beat in Boston from 1992 to '96, and earned  an Emmy.
She then moved to WRC-TV in Washington D.C., where she reported on crime and local news for three years, including President Bill Clinton's impeachment. In 1999 she was recruited to join NBC News, where she broke news in DC as a Pentagon correspondent – her profile continued to grow as she covered national news stories such as the 9/11 bombings and the 2001 Afghanistan war.
She shared some insights about starting out in Journalism 'As an early student, my two loves were science and story-telling. While I starred in PreMed, I pivoted quickly after I discovered the workload. In college I interned at various radio and TV stations. I began my Journalism career on camera doing documentaries in Kenya and Egypt.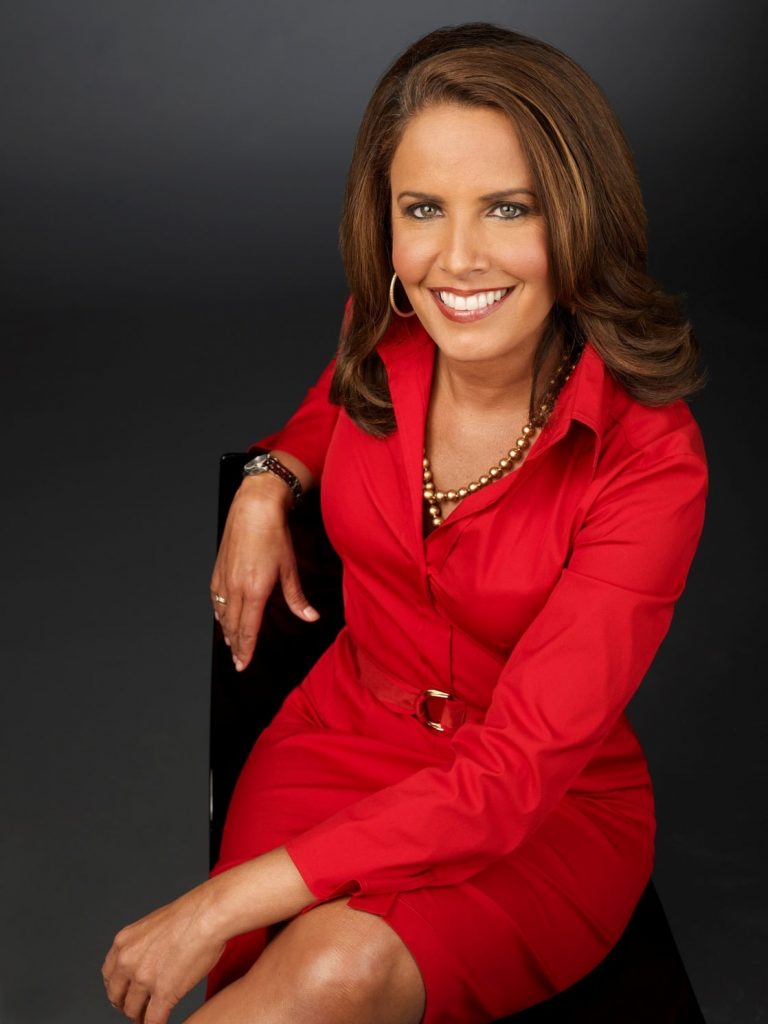 The late Tim Russert plucked me from local news at Washington D.C.'s WRC to report for a new start-up called MSNBC.'
The accomplished journalist has also served on numerous panels, and moderated the "National Association of Black Journalists." She worked as a White House correspondent, where she covered Bill Clinton, George W Bush and Barack Obama's presidential terms. In 2012, she travelled to Rwanda with then president Bill Clinton to cover the ongoing reconciliation efforts. In October of the same year, she made her way to South Africa to interview former President Nelson Mandela and his family.
Personal life
Suzanne is in a relationship with political campaign organizer, author and activist Kerine Jean-Pierre. The two currently live together in Washington. They have a daughter.
Who is Kerine Jean-Pierre?
Kerine Jean-Pierre is an activist and political commentator who serves as a White House deputy press secretary to Jen Psaki. Her previous role was that if senior advisor to MoveOn.org and a political analyst.
Kerine was born on 13 August 1977 on Martinique Island, but raised in Queens, New York City, by her parents who are Haitian immigrants.
She went to the New York Institute of Technology and would later receive an MPA from the School of International and Public Affairs, Columbia University. She began her career as a political director in the Southeast Region during Barack Obama's presidential campaign, then took on the role of regional political director for the White House office of political affairs, during Obama's first term as president.
She continued to work with President Obama during his re-election campaign when she worked as National Deputy Battleground State Director – her roles included selecting the delegation and ballot selection.
Speaking about working with Obama, she said 'what's been wonderful is that I was not the only; I was one of many. President Obama didn't hire LGBT staffers, he hired experienced individuals who happen to be LGBT. Working for President Obama where you can be openly gay has been an amazing honor. It felt incredible to be a part of an administration that prioritizes LBGT issues.'
It was announced that Jean-Pierre would serve as the Chief of Staff for Joe Biden's running mate, Kamala Harris.
Suzanne's Hobbies and trivia
She is an honorary member of the Alpha Kappa Alpha sorority.
She has interviewed all five living American presidents.
Has been recognized by Columbia University's Graduate School of Journalism for covering "One of the top 50 stories of the century" for her reporting on Obama's presidential campaign.
She has been named an Aspen Institute Henry Crown Fellow, Aspen Global leadership network fellow, and has three honorary bachelor degrees.
Was rewarded with a Gracie award from Alliance for women in May for her ALS (neuromuscular) series in 2013. She is passionate about highlighting and promoting research awareness for ALS, as her mother is battling the disease
Appearance, clothing style
Malveaux stands at 5ft 6ins (167 cm) tall, and weighs 12lbs (58kg) with a slim physique.  She has captivating blue eyes and blonde hair.
Net worth and salary
Suzanne Malveaux has an estimated net worth of over $1million, and earns approximately $115,000 per year. Kerine Jean-Pierre has a net worth of around $450,000