• Tania Raymonde is an American actress, screenwriter and director born in 1988.
• She has had roles in over 50 movies and TV series, best known for playing Ale Rousseau in the fantasy adventure series "Lost".
• Tania has written and directed multiple short films, and is currently engaged to actor, screenwriter, director and painter Zio Ziegler.
• She is fluent in French, loves to watch horror movies and has a net worth estimated to be over $3 million.
• Tania is 5ft 5ins (1.66m) tall, has brown eyes and hair, and weighs around 120lbs (54kgs).
Who is Tania Raymonde?
American actress, screenwriter and director Tania Raymonde Helen Katz was born in Los Angeles, California USA, on 22 March 1988, meaning that her zodiac sign's Aries. She's had roles in over 50 movies and TV series, and is probably still best known for playing Ale Rousseau in the critically acclaimed fantasy adventure series "Lost", which was created by J. J. Abrams and Jeffrey Lieber, and starred Josh Holloway and Jorge Garcia. It follows several people who've found themselves stranded on a tropical island following a plane crash, the series aired from 2004 to 2010, and won 123 of its 520 award nominations.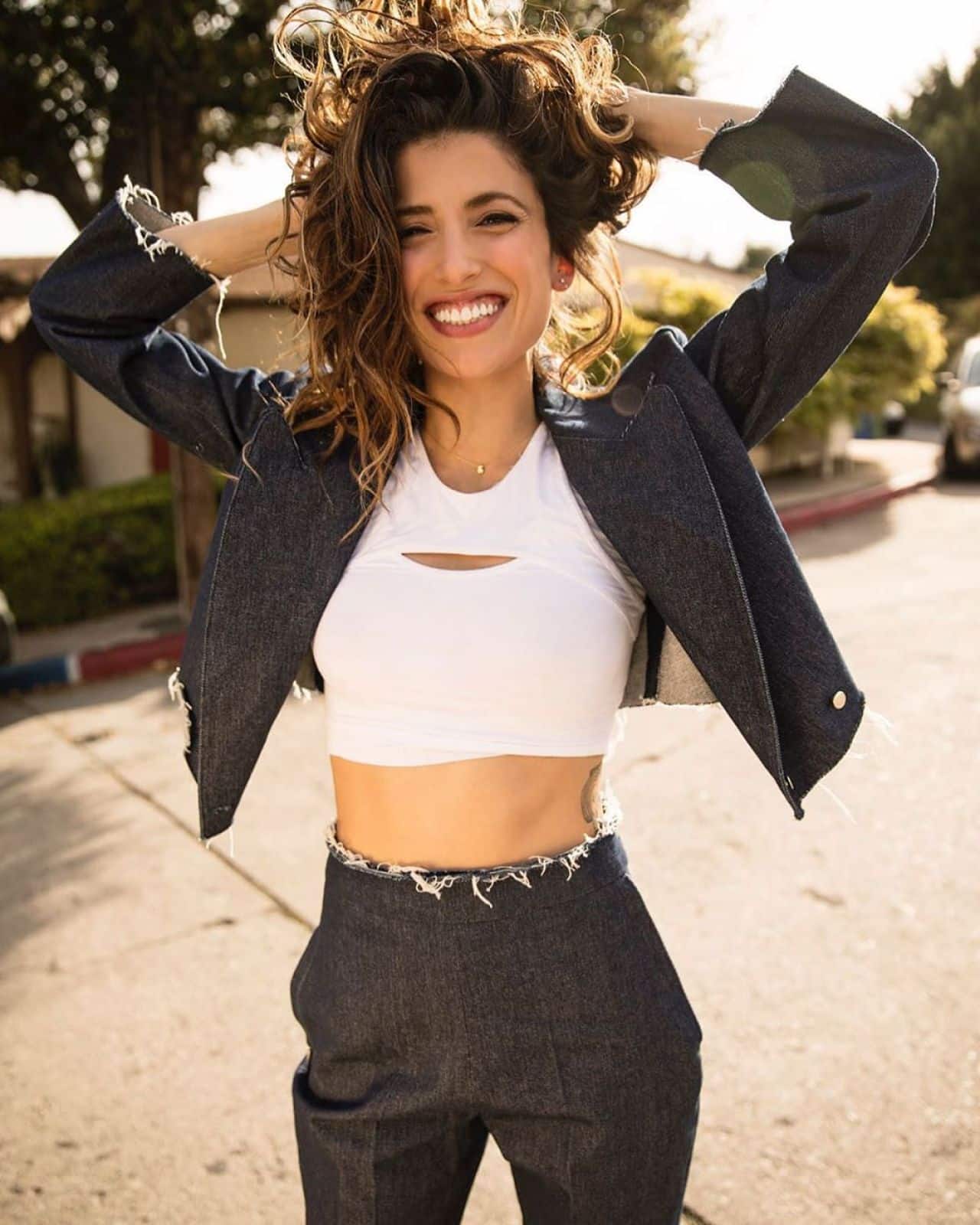 Education and early life
Tania was raised as an only child in Los Angeles, by her Jewish American father of Polish descent Jon Katz, and French mother Anne-Marie; not a lot has been disclosed about Tania's parents, because they prefer to maintain their privacy.
Tania fell in love with acting at a quite an early age, mostly because she often watched movies and theatre plays with her parents. She was 12 when she made her debut TV series appearance, playing Alice in the episode "Syd in Wonderland" of the romantic drama "Providence", and the same year saw her play Nicole in the episode "No Hablo Español" of the family comedy "The Brothers Garcia".
Tania's been consistently active in the film industry since then, but also studying at a local high school in Los Angeles, and upon matriculating in 2006, focused on her career in the film industry, rather than to go after a college degree.
Roles in TV series
In 2001 and 2002, Tania played Cynthia Sanders in the popular family comedy "Malcolm in the Middle", which Michael Glouberman and Linwood Boomer directed, and which starred Justin Berfield, Bryan Cranston and Frankie Muniz. It follows the lives of a gifted teenager, his siblings and their parents; the series aired from 2000 to 2006 and won 53 of its 172 award nominations.
The following a couple of years saw Tania appear in an episode of the fantasy family comedy "That's So Raven", the crime drama "The Guardian" and the crime action "NCIS". In 2008 and 2009, she played Frankie Rafferty in the crime mystery "Cold Case", which Meredith Stiehm created, and which starred John Finn, Danny Pino and Kathryn Morris. It follows a female detective as she's solving 'cold cases' in Philadelphia, the series aired from 2003 to 2010 and won 12 of its 40 award nominations.
Some of Tania's notable performances in the first half of the next decade were in the crime action "Hawaii Five-0", the horror comedy "Death Valley", and the romantic drama "Switched at Birth".
Her most recent TV series role has been her playing Brittany Gold, one of the lead characters in all the 31 episodes of the drama "Goliath", created by David E. Kelley and Jonathan Shapiro, and which also starred Nina Arianda and Billy Bob Thornton. It follows a disgraced lawyer who's trying to have his revenge on the company which fired him, the series aired from 2016 to 2021, and won one of its 11 award nominations.
Roles in movies
Tania's debut film role was playing Lily Jane Bobbit in the 2002 family comedy "Children on Their Birthdays", and some of her following appearances were in the 2006 drama "The Garage", the 2007 music video "Maroon 5: Won't Go Home Without You", and the 2008 fantasy mystery "The Other Side of the Tracks".
In 2009, she was cast to play Amber in the comedy "Still Waiting…", directed by Jeff Balis, and which starred Adam Carolla, John Michael Higgins and Rob Benedict; it follows Dennis who's working at a restaurant and is expecting a promotion.
Tania's also known for her playing of Nikki in the 2013 horror thriller "Texas Chainsaw", which John Luessenhop directed, and in which Tania starred alongside Scott Eastwood and Alexandra Daddario. It follows a woman who's inherited a property and has come to Texas to claim it, without knowing that she has to face a chainsaw-wielding killer there; the movie won two of its nine award nominations.
Tania's three most recent film roles have been in the 2019 comedy "Bad Art", the 2020 action science fiction horror "Deep Blue Sea 3", and the 2022 romantic science fiction "Futra Days".
Other credits
Tania wrote and directed the 2006 short movie "Cell Division", the 2017 short musical film "Without You" and the 2019 comedy movie "Bad Art".
She's made a guest appearance in talk-shows "Good Day L. A.", "Popternative" and "Made in Hollywood".
Awards and nominations
Tania won a 2007 SoCal Independent Film Festival Award for Best Actress, for her performance in "The Garage", and a 2011 Breckenridge Festival of Film Award for Ensemble Cast, for her and her colleagues' performance in "Trophy Kids".
She was also nominated for a 2019 Grand Prize for Feature Film at the Skip City International D-Cinema Festival, for her and Zio Ziegler's movie "Bad Art".
Love life and boyfriend
Tania's recently revealed that she and her boyfriend, American actor, screenwriter, director and painter Zio Ziegler have become engaged; Zio's known for his relationship and now engagement to Tania, and for their movie "Bad Art".
Before she and Zio began dating, Tania was in a relationship with American actor and musician Jeff Goldblum; he's had roles in close to 150 movies and TV series, and was nominated for a 1996 Oscar for Best Short Film, Live Action for his directing of the comedy movie "Little Surprises".
Tania hasn't spoken of other men whom she's been with – she's engaged to Zio Ziegler as of December 2022, hasn't married and doesn't have children.
Interesting facts and hobbies
Tania's fluent in French.
She's revealed that she'd love to appear in a hardcore action movie, such as "Fast Five" or "The Expendables".
Tania loves to watch horror movies – she doesn't get scared easily.
She prefers to watch movies over TV series, but has revealed that she's still a big fan of the series "The Walking Dead".
Tania's favorite actors are Vin Diesel and Johnny Depp, and her favorite movies include the franchise "Fast and Furious", "Guardians of the Galaxy" and "The Last Witch Hunter".
Height, eyes and wealth
Tania's age is 34. She has brown eyes and hair, is 5ft 5ins (1.66m) tall and weighs around 120lbs (54kgs).
Tania's net worth's been estimated at over $3 million, as of December 2022.