Telma Hopkins is an American award-winning actress and singer, who is probably still best known to the world as Rachel Crawford in the TV comedy series "Family Matters" (1989-1998), and as Phyllis Thorne in the TV series "Half & Half" (2002-2006), among other roles. Furthermore, Telma is an accomplished singer and was a member of the pop group Dawn, alongside Tony Orlando and Joyce Vincent Wilson.
Age, Early Life, Parents, and Education
Telma Louise Hopkins was born on 28 October 1948 under the Scorpio zodiac sign, in Louisville, Kentucky USA to African-American parents. She has three sisters, one of whom is Teresa Hopkins who appeared in the film "A Midsummer Night's Dream" as Titania, but hasn't shared information about her parents.
Although born in Louisville, Telma grew up in Highland Park, Michigan where she attended Highland Park Community High School.
Music Career Beginnings
From an early age, Telma started exposing her musical talents, first singing in the church choir, and as she grew older she became more interested in pursuing a career as a singer. She began as a background singer in Detroit, Michigan, starting with small acts, until ultimately reaching many of the Golden World and Motown hit acts during the '60s, performing with Marvin Gaye, The Four Tops, and Stevie Wonder, among many others.
Telma became a star once Isaac Hayes' hit song "Theme from Shaft" was out, and her words "Shut your mouth" became a hit.
Tony Orland and Dawn
Michael Anthony Orlando Cassavitis, better known as Tony Orlando, needed a backing group of vocals to tour and record with, once his songs "Candida" and "Knock Three Times" became hits. Telma and Joyce Vincent Wilson were recruited for the vocal group Dawn, and became known as Tony Orlando and Dawn. They went on to become a huge deal, with songs such as "Tie a Yellow Ribbon Round the Ole Oak Tree", "Say, Has Anybody Seen My Sweet Gypsy Rose", "He Don't Love You (Like I Love You)", and others.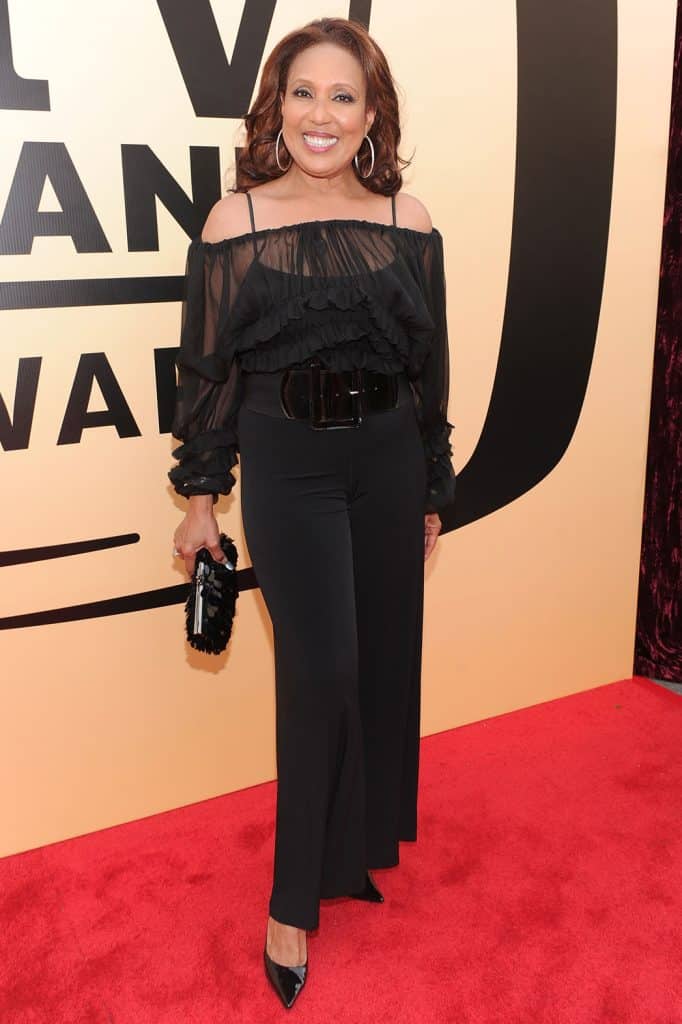 They enjoyed fame throughout the '70s, even starring their own variety show between 1974 and 1976. Telma showcased her acting skills as well her bits as a comedienne, which led to the birth of a fantastic acting career that now spans more than 40 years. Tony Orlando and Dawn remained active as a group until 1977 when they went separate ways. However, they have since occasionally regrouped for a string of live performances, with the latest tour for Christmas 2018.
Acting Career
Telma made her acting debut in 1979, as Daisy in the TV series "Roots: The Next Generations", and the same year she was K.C. Jones in the television movie "Marie", while she also played Jess Ashton in the TV series "A New Kind of Family".
She started the '80s pretty successfully, with the role of Isabelle Hammond in the TV comedy series "Bosom Buddies", starring Tom Hanks, Peter Scolari, and Donna Dixon, featuring in all 37 episodes of the popular TV series and continued her career throughout the '80s. In 1983 she was selected for the role of Addy Wilson in the Golden Globe Award-nominated series "Gimme a Break!" appearing in 68 episodes until 1987, sharing the screen with such stars as Nell Carter, Lara Jill Miller, and Lauri Hendler, among others. While working on the show, Telma made several other appearances, including Engineer Ruth Raines in the sci-fi action film "Trancers" in 1984, and reprised the role in the sequels "Trancers II" in 1991 and "Trancers III" the following year.
Family Matters
Telma was becoming more popular as an actress, and in 1989 she was selected for the role of Rachel Baines-Crawford in the ABC sitcom "Family Matters", and was a regular cast member for the next four years when she left to star in another TV series. However, she would occasionally guest-star in "Family Matters", appearing until the last season in 1998. The show made her popular around the world, as the series was a complete success, winning several awards, and earning a Primetime Emmy Award- nomination.
Later Career
During the '90s, Telma didn't have as much success, though she starred in the TV series "Getting By" (1993-1994), but other than this she appeared mostly in supporting roles in such films as "Vital Signs" (1990) and "The Wood" (1999), while in 1998 she guest-starred in the popular medical drama "ER".
In 2002 she had the lead role in the sitcom "Half & Half", next to Rachel True, Valarie Pettiford, and Essence Atkins, playing Phyllis Thorne in all 91 episodes of the award-winning TV comedy series, and winning the BET Comedy Award in the category for Outstanding Supporting Actress in a Comedy Series, while she also earned four Image Award nominations.
Before the end of the decade, Telma featured in the film "The Love Guru", starring Jessica Alba, Mike Myers, and Romany Malco, then started the next decade with the role of Marilyn Persons in the TV comedy series "Are We There Yet?" (2010-2012), while in 2014 she was Ruth Jackson in the TV series "Partners".
She continued with minor roles in such films as "Mysterious Ways" in 2015 and "Running Out Of Time" in 2018, while in 2019 she was Ruby in the film "Always a Bridesmaid". Furthermore, she portrayed Maybelle in the television movie "A Family Reunion Christmas", which was then made into the TV series "Family Reunion" (2019-2021).
She was also Yolanda in the TV series "Dead to Me" (2019-2020), and is now set to star as Denise Tolliver in the soap opera "The Young and the Restless" (2021), in which she will reunite with her "Family Matters" co-star Bryton James.
Personal Life, Marriage, Divorce, Children, Philanthropy
When it comes to her personal life, Telma was married to Donald B. Allen from 1970 until 1977, and has a son with her ex-husband. She hasn't remarried since then, and hasn't talked about her love life.  Telma is known for her philanthropy, having worked with Caring for Babies with AIDS, then PTA, and Act on Arthritis. She is also a mentor for children, and has used her popularity to spread supportive comments through Jazz Joy and Roy's radio shows.
Net Worth
As of mid- 2021, Telma Hopkins's net worth has been estimated to be over $3 million, earned through her successful careers as a singer and actress.
Appearance and Vital Statistics
Telma has dark brown hair and eyes. She stands at a height of 5ft 6ins (1.68m), while she weighs approximately 140lbs (64kgs). Her vital statistics are unknown, but she wears a dress size 10 and shoes size 7.5.
Trivia, Hobbies, and Interests
Telma was first selected to play Bill Cosby's wife in the later show "Cosby", however, she was replaced by Phylicia Rashad, who was Cosby's wife in the original show. The reason behind her replacement was that Phylicia was rather more comfortable with Bill Cosby's improv comedy, and all the comedy skits.
When she is not working, Telma loves traveling, but also reading books.
She is a huge animal lover, and has two pet dogs.