Tuc Watkins:
• Award winning American actor
• Best known for his roles as David Vickers in "One Life to Live" and Bob Hunter in "Desperate Housewives"
• Grew up in Shawnee Mission, Kansas and attended Indiana University
• Came out as homosexual in 2013 and has since had twin children with the help of a surrogate
• In a relationship with fellow actor Andrew Rannells since 2019
Who is Tuc Watkins?
Tuc Watkins is an American award-winning actor, who is perhaps best known to the world as David Vickers in the soap opera "One Life to Live" (1994-2012), and as Bob Hunter in the TV comedy-drama series "Desperate Housewives", among other roles he has secured in his career.
Early Life, Parents, and Education
Born Charles Curtis Watkins III on 2 September 1966 under the Virgo zodiac sign, in Kansas City, Kansas USA, he is the son of Charles Curtis Watkins II who was a salesman, and his wife, who was a photographer – Tuc hasn't revealed his mother's name to the public. He has a sister Courtney, who is two years younger. Tuc grew up in Shawnee Mission, Kansas, and went to Parkway West High School in St. Louis. After matriculation, Tuc enrolled at Indiana University, where he majored in communication, with triple minors in psychology, theatre and French.
Career Beginnings
Tuc Watkins' career started in the '90s with a string of minor roles in such TV series as "Get a Life" (1990), "Growing Pains" (1990), and as Brad in the TV drama series "Sisters" (1991-1992). He continued with minor roles throughout the decade, making appearances in such TV series as "Baywatch" (1992) and "Melrose Place" (1993), but then in 1994 he was selected for the role of David Vickers in the soap opera "One Life to Live".
"One Life to Live"
In his first stint on the show, Tuc remained for two years then left to join another soap opera, "General Hospital" as the recurring character, Dr. Pierce Dorman. This lasted from 1996 to 1997, and then from 1999 to 2001 he starred as Malcolm Laffley in the TV comedy series "Beggars and Choosers", alongside Charlotte Ross and Brian Kerwin.
He returned briefly to the "One Life to Live" in 2001 and 2002, while in 2003 he again became a full-time cast member. This time, he was on the show until 2006, but again appearing intermittently from 2007 through 2009. In June 2010, Tuc again became a regular on the show, which lasted until 2013. For his work in the series, Tuc won the Soap Opera Digest Award in the category for Outstanding Male Scene Stealer in 1996.
Rise to Stardom
His appearance in "One Life to Live" made him popular, and he continued quite successfully. Even before the '90s ended, he had several notable roles, firsty as Ted in the comedy film "The Thin Pink Line" (1998), and Mr. Burns in the Academy Award-nominated action-adventure "The Mummy" (1999), starring Brendan Fraser, Rachel Weisz, and John Hannah.
His next notable role was in "Deperate Housewives" as Bob Hunter, a married gay lawyer and new neighbor on Wisteria Lane. He started as a recurring character for seasons four to six, and then was promoted as a regular for the seventh season. From 2012 to 2014 he was Pistol Pete in the Primetime Emmy Award-nominated comedy series "Parks and Recreations", and also in 2012, he was selected for the part of Dickie Calloway in the TV comedy-mystery series "Where the Bears Are", and until 2015 appeared in 13 episodes of the award-winning series.
In 2014 he portrayed Joe Miller in the TV series "Awkward.", but for the next few years, struggled to secure any major roles, appearing only in minor parts in such TV series as "It's Always Sunny in Philadelphia" (2016), "Castle" (2016), and "Eastsiders" (2017).
Nevertheless, he bounced back in 2020 with the role of Congressman Roger Harris in the TV comedy series "Black Monday" (2020-2021).
Personal Life, Coming Out, Children, Partner
When it comes to Tuc's personal life, he has been quite open about it. Back in 2013, Tuc revealed in an interview that he is homosexual. Furthermore, he talked about his children; he has welcomed twins through surrogacy with the help of a woman named Melissa. He has a daughter Catchen, and a son Curtis.
In 2019, Tuc started a relationship with actor Andrew Rannells. They met while working together on the Broadway production of the play "The Boys in the Band", and in the Netflix-produced film version of the play in 2020, as well as in the TV series "Black Monday".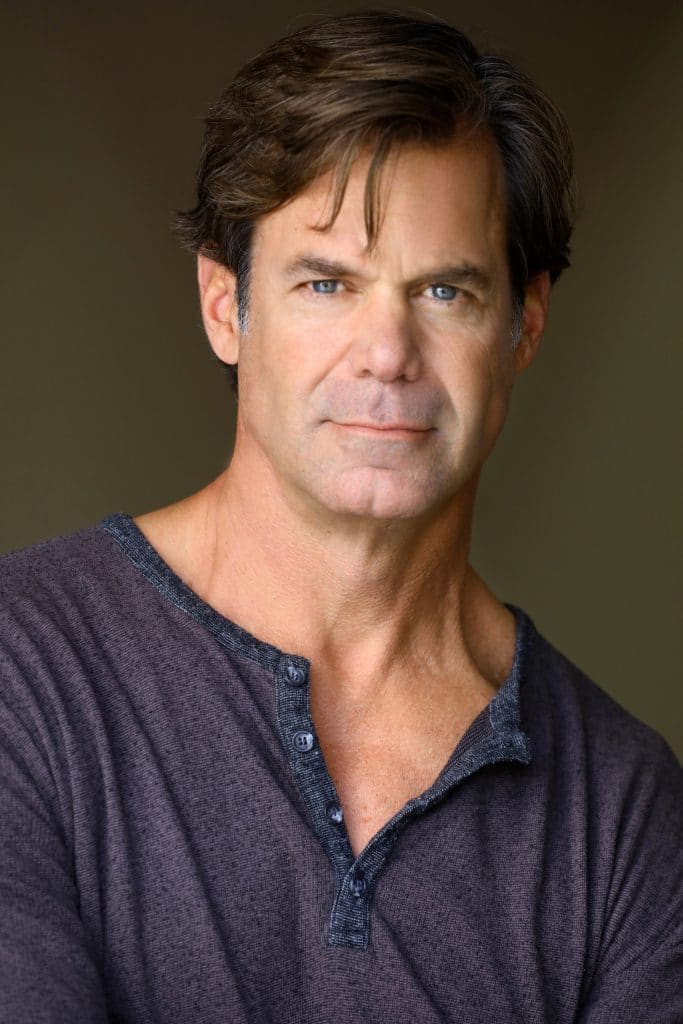 Andrew Rannells Short Bio
Andrew Scott Rannells was born on 23 August 1978 in Omaha, Nebraska USA. He is the son of Ronald Rannells and his wife Charlotte, and has three sisters and a brother; he's the second-youngest in the family. Andrew went to Our Lady of Lourdes grade school in his hometown, and later to the all-boys Roman Catholic Creighton Preparatory School. He took an interest in acting as a child and started attending acting classes at the Emmy Gifford Children's Theater, and performed at the Omaha Community Playhouse, the Dundee Dinner Theatre, and Firehouse Dinner Theatre. He later moved to New York City, where he studied theater at Marymount Manhattan College, but this lasted only for two years before he dropped out to focus entirely on his acting career.
Andrew's career actually began when he was just 11 years old, and as he got older he started appearing frequently in the theater. He was James in the play "Pokemon Live!" from 2000 to 2001, and since then he has made appearances in such plays as "Hairspray" (2002), "Jersey Boys" (2007), "The Book of Mormon" (2011), "Hamilton" (2015), and "Falsettos", among numerous others.
He is also known as a voice actor, lending his voice to several characters from "Street Sharks" (1994-1996), was then the voice of Archie Andrews in the animated series "Archie's Weird Mysteries" (1999-2000), Lenny in the animated series "Shaman King" in 2002, Jack Kowalski from 2003 to 2004 in the TV series "Funky Cops", and he also provided voices to several characters in "Sonic X" (2003-2005).
To speak of his on-screen career, Andrew was Manny in the film "Bachelorette" in 2012, while in 2018 he portrayed Darren in the comedy crime-mystery film "A Simple Favor", starring Anna Kendrick, Blake Lively, and Henry Golding, while most recently he started portraying Blair Pfaff in the TV comedy series "Black Monday" (2019-present).
Andrew Rannells's net worth has been estimated to be around $4 million as of mid-2021.
Tuc Watkins Net Worth
As of mid- 2021, Tuc Watkins's net worth has been estimated at $2.5 million, earned through his successful career as an actor, during which he has secured more than 55 film and TV titles, and a several appearances in stage plays.
Appearance and Vital Statistics
This successful actor has black and grey hair, while his eyes are blue. He stands at a height of 6ft 2ins (1.88m) and weighs approximately 175lbs (80kgs). His vital statistics are unknown, but he has an athletic build.
Hobbies and Interests
In addition to acting, Tuc has many other interests and hobbies, also featured in commercials for such brands as Miller Beer, and Snickers, among others.
He was a part-time house painter for a while.
Tuc is an outdoors person, as he spends a lot of his free time on nature walks and bike rides with his children and partner.