• Drew Grant was born in Park Slope, New York, USA on 25 May 1984 and holds American nationality.
• She is a writer, producer and editor, and is best known for being the ex-wife of Ari Melber, a famous American lawyer and journalist.
• Drew is currently dating Richard Alexander and has no children.
• She is a huge lover of animals, and is a fan of tattoos, art, painting and movies.
• Her net worth is estimated at over $650,000.
Who is Drew Grant?
Drew Grant was born in Park Slope, New York City USA, on 25 May 1984 – her zodiac sign is Gemini and she holds American nationality. She is a writer, producer and editor, but who might be known best for being the ex-wife of Ari Melber, a famous American lawyer and journalist.
Early life and education
Drew spent only the first couple of years of her life in Park Slope, as her family then moved to Delaware. She hasn't shared any details concerning her parents with the public, and because she hasn't commented on having any siblings, Drew is believed to be an only child.
She became interested in journalism while attending high school, and contributed to the school's newspapers.
She was interested in numerous other things including acting, as she was a member of the school's drama club, music as she practiced playing the guitar, and sports as she was a gymnast. Upon matriculating in 2002, Drew enrolled at Oberlin College from which she graduated with a Bachelor of Arts degree in English language and literature in 2006.
Career as a journalist
In February 2007, Drew joined 236.com as their pop culture editorial assistant, and held the job for a year and four months before she joined Jossip Initiatives as their editor, spending 10 months with them. In April 2009, Drew started working at Nerve as a Blogger and kept the job for around five months before she was invited to join Crushable.com as a staff writer. The conditions at Crushable.com satisfied Drew, and she spent nearly two years with them before moving on to Salon Media Group where she worked as a pop culture writer for seven months.
Drew only gained recognition in September 2011, when she was invited to join the magazine "New York Observer" as their staff writer, and she spent almost six years with them before quitting in June 2017. She simultaneously worked at Observer Media as a senior editor from September 2011 to July 2017, and is today credited as the founder of Observer's TV vertical tvDownload. From November 2017 to April 2018, Drew worked at RealClear Media Group as the managing editor of RealClearLife, then in May 2018 joined the Ranker as their writer and list maker, a job she held for four months.
In June 2018, Drew joined the global media company Forbes as their writer, and was in charge of analyzing and writing about various TV shows.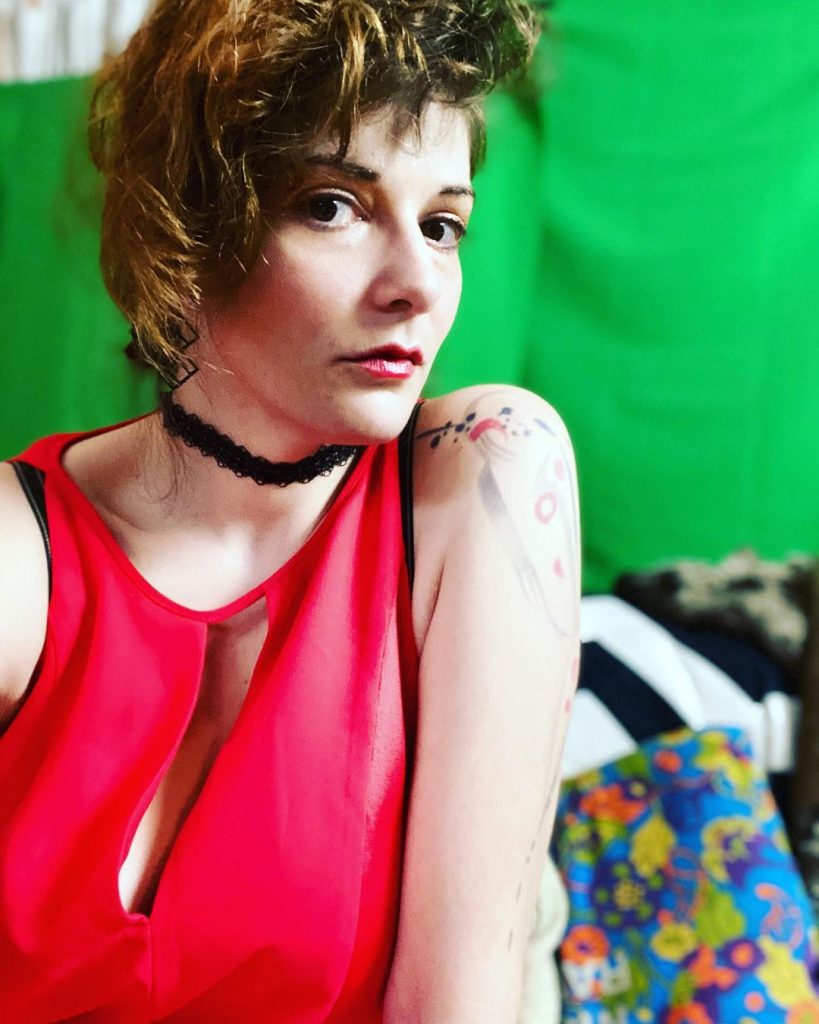 She spent six months there, simultaneously working at The A.V. Club as a critic. In December 2018, Drew joined the magazine "Collider" as a senior editor spending seven months working the job, then in February 2020 she joined "Grit Daily News" as a deputy editor but held the job for only two months.
Since May 2019, Drew has been working in her own company – Videodrew LLC – as an entertainment consultant, and has also since then been working at Skybound Entertainment as an on-air personality.
Love life and marriage with Ari Melber
Drew is very secretive when it comes to her love life, and very little is known about her former marriage with Ari Melber, or her current boyfriend.
She hasn't spoken about how and where she met Ari, but it is widely believed that they met sometime in the early 2010s after working together on a story.
The two dated for at least a year before marrying in 2014, in a private ceremony attended by only around ten of their closest friends and family members. Most people believe that the two agreed not to have children so that they could focus on their careers, but in 2017, Drew and Ari divorced for unknown reasons.
Drew announced on 4 June 2017 that she were in a relationship with the non-celebrity man Richard Alexander. They have since uploaded numerous pictures of themselves together onto their Instagram account, but both have kept the details of Richard's personal life hidden from the media's attention.
As of February 2021, Drew is dating Richard Alexander, was once married and doesn't have children.
Happy Valentine's Day. pic.twitter.com/7y55w7hwrd

— ᵛⁱᵈᵉᵒᵈʳᵉʷ ⁱˢ ᵒⁿᵉ ʷᵒʳᵈ (@videodrew) February 15, 2021
Hobbies and other interests
Drew is a huge lover of animals, and has two pet dogs which can be seen featured in many of her Instagram pictures and videos.
She likes to travel, and her jobs have taken her all around the US, while Drew has also travelled overseas to various European countries, including England and Spain.
She is a huge fan of movies, and spends time watching films starring her favorite actors and actresses Leonardo DiCaprio, Brad Pitt and Scarlett Johansson, such as "Shutter Island", "Once Upon a Time in Hollywood" and "Lost in Translation". She also today works as a writer for the movie rating website Rottentomatoes and Drew is a competitor in the movie trivia show "The Schmoedown".
She is a fan of tattoos, and has several inked onto her left arm.
Drew likes all kinds of art, especially painting, and has visited many museums and galleries around the US.
Age, height and net worth
Drew's age is 36. She has long brown hair and brown eyes, her height is 5ft 8ins (1.73m) and she weighs around 145lbs (65kgs). As of February 2021, her net worth has been estimated at over $650,000.
Who is Ari Melber?
Ari Naftali Melber was born in Seattle, Washington State USA, on 31 March 1980 – his zodiac sign is Aries and he holds American nationality. He is perhaps known best for working for MSNBC as their chief legal correspondent, and host of the news and political show "The Beat with Ari Melber".
Ari was raised in Seattle in a Jewish family. His father emigrated from Israel, after both his grandparents survived the Holocaust. Ari studied at Garfield High School from which he matriculated in 1998, and then enrolled at the University of Michigan from which he graduated with a Bachelor of Arts degree in political science in 2002. He went on to work for Senator Maria Cantwell, as well as for the Senator John Kerry, and then entered Cornell Law School, obtaining his Juris Doctor degree. Ari then worked for the law review "Cornell Journal of Law and Public Policy (JLPP)" as an editor ,and completed his internship at New York County Defender Services.
From 2009 to 2013, Ari worked for the lawyer Floyd Abrams of Cahill Gordon & Reindel, and then started writings columns for various political magazines, including "Reuters", "The Atlantic" and "The Nation". MSNBC noticed Ari's works, and invited him to work as a guest host, then after around a year, in April 2015 he became MSNBC's chief legal correspondent. Ari has covered the Supreme Court for MSNBC, and was for his skills rewarded an Emmy Award.
Ari is a member of the New York State Bar Association.