• Kia Proctor is a 33-year-old model and former stripper, best known for being the ex-girlfriend of professional American Football player Cam Newton and the mother of their four children.
• As of early 2021, her net worth is close to $1 million.
• She is American, African-American, and Christian.
• She reached fame as a dancer and stripper, and worked as a party host and model after meeting Cam Newton.
• Cam Newton is a former American Football player, born in 1989 in Atlanta, Georgia. He played for the University of Florida, Blinn College, and Auburn University, before being drafted first overall in the 2011 NFL Draft by the Carolina Panthers.
Who is Kia Proctor?
Shakia 'Kia' Proctor was born on 16 October 1988 under the zodiac sign of Libra, in Virginia USA – the actual place of her birth is unknown. She is a 33-year-old model and former stripper, but is probably best recognized for being the ex-girlfriend of professional American Football player Cam Newton and the mother of their four children.
How rich is she, as of now? Kia Proctor Net Worth
As of early 2021, Kia Proctor's net worth is close to $1 million, acquired through her successful career as a mode, and increased while she worked as a stripper. On the other hand, her ex-boyfriend and father of her children Cam Newton, has an estimated net worth of over $75 million.
Early Life, Parents, Nationality, Ethnicity, Religion, Educational Background
Kia Proctor spent her early years somewhere in Virginia, where she was raised by her father, Jerome Proctor, and her mother, Anne Marie Proctor – the professions of her parents haven't been revealed to the public, and it's also unknown whether she has siblings or not. She holds American nationality, belongs to the African-American ethnic group, and is a Christian. Regarding her education, she has never shared any details about it.
Professional Career
Kia Proctor reached fame as a dancer and stripper, who worked at a popular strip bar, called the Washington DC Stadium Club, going by her professional name of 'Hazel'.
Once she met Cam Newton and became romantically involved with him, Kia gave up her career as a stripper. She then moved to Atlanta, Georgia, and began to work as a party host there. Besides that, she has worked as a model, in collaboration with several modeling agencies.
Relationship with Cam Newton
Kia Proctor met handsome American Football player Cam Newton back in 2013; they immediately hit it off and became romantically involved. Kia has a daughter named Shakira from her previous relationship, while she gave birth to Cam's first child, a son named Chosen Sebastian Newton, on Christmas Eve 2015.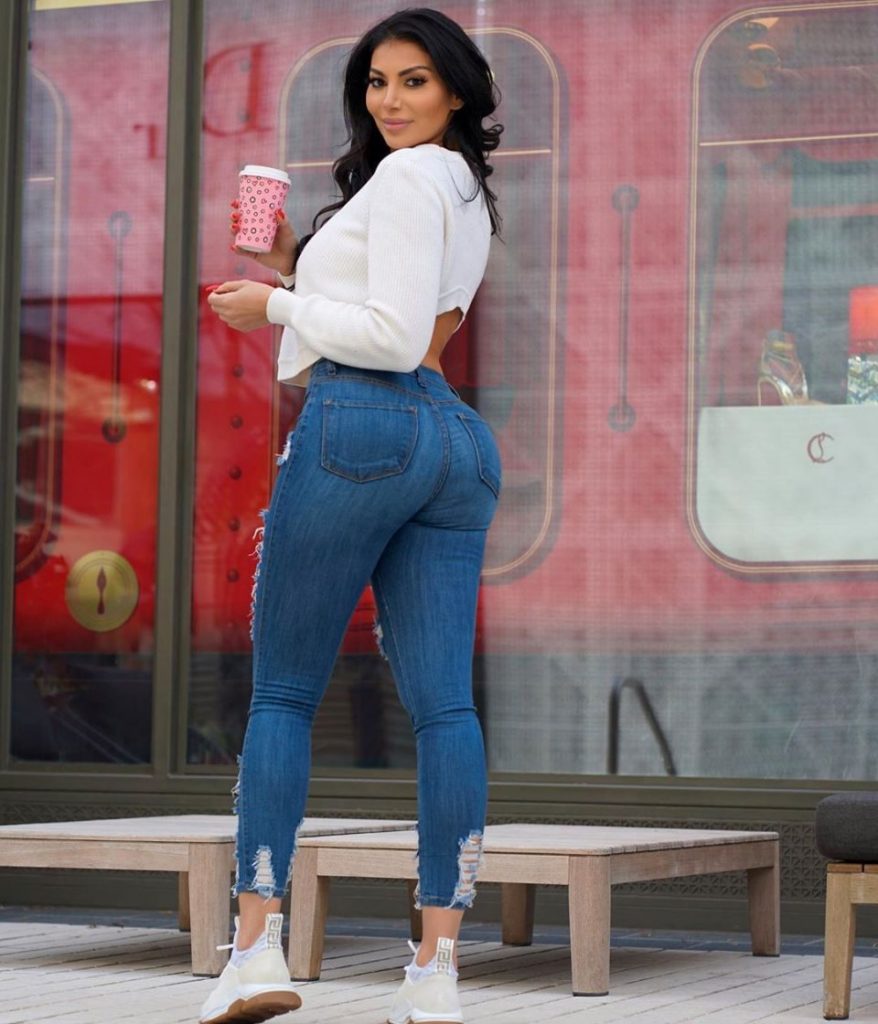 Their daughter named Sovereign-Dior Cambella Newton, saw the light on 3 February 2017, then the couple then broke up, but eventually renewed their romance and welcomed their third child, a son named Camidas Swain Newton, in July 2018. Their fourth child and third son, named Cashmere Saint Newton, was born in December 2019. However, by the end of the same year, Kia and Cam went their separate ways due to his infidelity; he reportedly cheated on her with famous Instagram model La Reina Shaw, and even became the father of a baby with her.
Appearance and Vital Statistics
Kia Proctor has long blonde dyed hair and dark brown eyes. She stands at a height of 5ft 6ins (1.68m), her weight is around 121lbs (55kgs), and her vital statistics are 34-24-35, bra size 34B, and shoe size 6.5 (US).
Who is her ex-boyfriend? Cam Newton Short Wiki/Bio
Cameron Jerrell 'Cam' Newton was born on 11 May 1989 under the zodiac sign of Taurus, in Atlanta, Georgia USA. He was raised by his father, Cecil Newton, Sr., who played American Football for the Dallas Cowboys and Buffalo Bills, and his mother, Jackie Newton. His elder brother is Cecil Newton, a former American football center who played for the Jacksonville Jaguars. He also has a younger brother, Caylin Newton, who was a quarterback for the Howard Bisons at Howard University. Cam also played baseball and basketball during his early years, but eventually quit both in his teens to concentrate on football.
High School Career
Cam Newton went to Westlake High School in his hometown, and played American Football for their team. He distinguished himself in his junior year, passing for 2,500 yards and 23 touchdowns, and also ran for 638 yards and nine touchdowns in the same year. As a senior, Cam was named the No. 2 dual-threat quarterback in the nation, and the 14th quarterback overall. Thanks to his skills and hard work, he received scholarship offers from Virginia Tech, Georgia, Ole Miss, Florida, Maryland, Oklahoma, and Mississippi State. He chose to further his education at the University of Florida.
College Career
He played for the University's Florida Gators between 2007 and 2008, but after being arrested for stealing a laptop computer from another student, Cam transferred to Blinn College in Brenham, Texas, where he played for the college team in 2009. During that year, he led the team to NJCAA National Football Championship, passing for 2,833 yards with 22 touchdowns and rushing for 655 yards. He was ranked No. 1 high school or junior college quarterback by Rivals.com.
Thereafter, he transferred to Auburn University, and played for the Auburn Tigers in 2010. Following his first game with the Tigers, he was named SEC Offensive Player of the Week.
During the same year, he led the team to win the SEC Championship as well as the BCS National Championship Game, after which he was named the SEC Offensive Player of the Year and AP College Football Player of the Year, winning the 2010 Heisman Trophy in the process. He then declared for the NFL Draft instead of playing his senior season with the Tigers, so finishing his college career with 5,741 yards, 628 attempts, 395 completions, and 52 touchdown passes. Cam eventually graduated from Auburn University with a degree in Sociology in 2015.
Professional Career
Thus, Cam Newton's professional playing career began when he was selected as the first overall pick in the first round of the 2011 NFL Draft by the Carolina Panthers.
He made his NFL debut on 11 September, and stayed with the team until 2020. During his first season, Cam set the rookie records for passing yards (4,051) as well as rushing yards (706), which led him to win the 2011 NFL Offensive Rookie of the Year, and being named to the 2011 PFWA All-Rookie Team. Afterwards, he continued to line up success after success, selected for three Pro Bowls in 2011, 2013 and 2015. His most successful season was the 2015, when he was named the NFL Most Valuable Player as well as the NFL Offensive Player of the Year. In the same year, he also won the Bert Bell Award and was named to the First-team All-Pro.
Over the next seasons, Cam suffered some serious injuries which considerably affected his performance. In January 2019, he underwent surgery, after he suffered a foot injury, and the Panthers placed him on injury reserve, and then gave him permission to seek a trade. He didn't find a trade partner, so the team released him on 24 March 2020. Three months later, he signed a one-year contract with the New England Patriots and was named the team captain. During his first season with the Patriots, Cam passed for 2,657 yards and eight touchdowns, and rushed for 592 years and 12 touchdowns. In March 2021, he was re-signed to another one-year deal.