Who is Georgia Holt?
Georgia Pelham Georgia LaPiere was born as Jackie Jean Crouch in Kensett, Arkansas USA, on 9 June 1926 – her zodiac sign is Gemini, and she holds American nationality. She's a retired actress, former model and a former singer-songwriter, but who's perhaps known best for being the mother of famous American singer and actress Cher.
Early life and education
Georgia was raised in Kensett an only child, by her mother Lynda Inez Gulley, who was only 13 years old when she gave birth to Georgia, and her father Roy Malloy Crouch, who was 21 at that time, and was a baker. Her parents separated not long after she was born. Georgia has stated that she attended around 17 high schools, but meantime father taught her to play the guitar, and then to sing.
Georgia was six years old when she first sang on radio, and aged 10, she sang with the band Bob Wills and the Texas Playboys. She was mostly interested in singing and modelling while attending school, and so upon matriculating in 1944, Georgia didn't enroll at college, but focused on her career.
Career as a singer
Georgia performed for over three decades following matriculation, but attracted more attention as an actress than as a singer. In July 1978, she performed at Studio One during a singers' workshop, and was then invited to sing on various talk-shows, hosted by celebrities such as Merv Griffin and Mike Douglas.
In 2013, aged 87, she released her debut album "Honky Tonk Woman", which was actually recorded back in 1982; one of the album's songs, entitled, "I'm Just Your Yesterday", features her daughter Cher.
Career as an actress
Georgia has ten acting credits. She made her debut film appearance in 1950, with her portrayal of Agency Model in the drama "A Life of Her Own". The movie tells a story of a girl who has come to New York City from Kansas, wanting to become a model. The same year saw Georgia play Grandpop's Girl in the romantic crime comedy film "Watch the Birdie", while the following year she appeared in two movies: the musical comedy "Grounds for Marriage", and the romantic comedy "Father's Little Dividend".
In 1952, she was cast to play Model, in the romantic musical comedy "Lovely to Look At", and in 1955 Georgia made her debut TV series appearance, with her portrayal of Bride in the episode "David's Engagement" of the critically acclaimed family comedy "The Adventures of Ozzie and Harriet".
It starred Ozzie Nelson, Harriet Nelson and David Nelson, and follows a married couple as they're raising their two sons. Also in 1955, Georgia appeared in the romantic musical comedy movie "Artists and Models", and in 1956, she guest starred in the episode "Lucy Gets a Paris Gown" of the hit family comedy series "I Love Lucy".
Two of her final roles before retiring from acting were in the 1956 episode "Shoot the Moon" of the drama series "Jane Wyman Presents the Fireside Theatre", and the 1966 episode "Lucy and Pat Collins" of the comedy series "The Lucy Show".
Other credits
In 1987, Georgia co-produced the family TV special "Superstars and Their Moms".
In 2013, she sang three songs in the documentary movie "Dear Mom, Love Cher"; written and directed by P. David Ebersole, it starred Georgia and Cher, and follows Georgia's life.
She has been featured in numerous talk-shows, including "The Mike Douglas Show", "The South Bank Show" and "Entertainment Tonight". Georgia could also have been seen appearing in a couple of popular talk-shows, together with her daughter Cher, such as "The Ellen DeGeneres Show" and "The Tonight Show with Jay Leno".
Love life and marriages
Georgia has married five times, twice to the same man. She married her first husband, John Sarkisian, in 1946, and on 20 May of the same year, Georgia gave birth to their daughter Cherilyn 'Cher' Sarkisian; she and John divorced in 1947. In 1951, she married John Southall, and gave birth to their daughter Georganne Elizabeth Southall on 7 September 1951; the pair divorced in 1955.
In 1957, she married Joseph Harper Collins, but the two divorced in 1961; in the same year, Georgia married Gilbert Hartmann LaPiere, who adopted Georganne and Cher, thus their surnames LaPiere.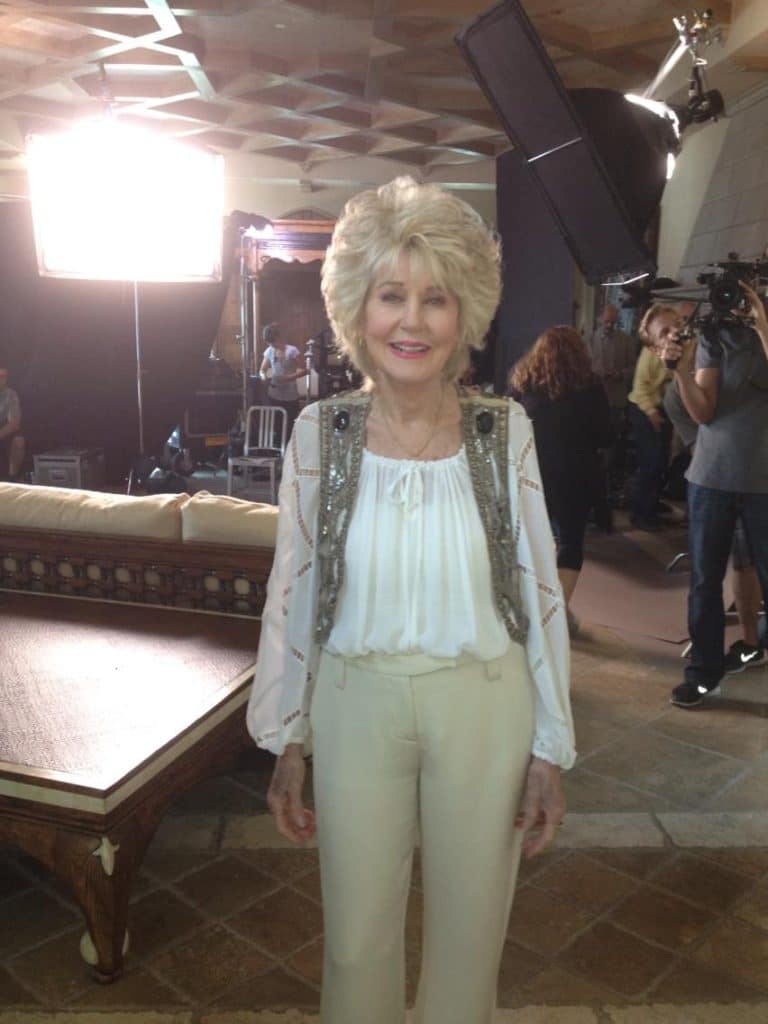 Joseph and Georgia divorced in 1964, but in the following year, she remarried her first husband, John Sarkisian, although the two divorced only a year later. Georgia's fifth marriage was with Hamilton T. Holt, which lasted from 1970 to 1974. Since 1976, she has apparently been in a relationship with Craig Spencer.
As of July 2021, Georgia's in a relationship, was married five times, and has two daughters.
Hobbies and other interests
Georgia has been passionate about travelling since a very early age, and has visited nearly all of the US states, and numerous European countries. She has also travelled to South America, Asia and Africa – her favorite city to be in is Los Angeles, California.
She loves reading books, and has read hundreds, mostly based on true events, especially those about the Romanov family, and World War II.
She's a philanthropist, and has worked with many charity organizations; Georgia has both volunteered and donated money.
She has her own favorite actors and actresses, some of whom are George Clooney, Robert De Niro and Nicole Kidman, and a couple of her favorite movies are "O Brother, Where Art Thou?", "Ocean's Twelve" and "Eyes Wide Shut".
Age, height and net worth
Georgia's age is 95. She now has long gray hair which used to be blonde, her eyes are brown, and her height is 5ft 5ins (1.65m). As of July 2021, her net worth has been estimated at over $1 million, while her daughter Cher's wealth is reputedly over $360 million.
Who is her daughter Cher?
Cher's zodiac sign is Taurus, and she holds American nationality. She's often referred to as 'the Goddess of Pop', and has been active in the music industry for more than six decades.
She has revealed that her father was a truck driver, and that he had drug and gambling problems.
Cher grew up being interested in acting and singing, and was 11 years old when she produced the musical play "Oklahoma!" at her elementary school. In 1961, she began attending Montclair College Preparatory School, and although Cher had great grades, she dropped out in the following year, wanting to focus on her career.
She earned money by dancing at clubs, and her career kicked-off when she began working as a housekeeper for Sonny Bono, the late American singer-songwriter and actor. Sonny then introduced Cher to the record producer Phil Spector, who produced her debut song "Ringo, I Love You". Cher and Sonny soon began dating, and had an unofficial wedding ceremony on 27 October 1964. In 1965, Cher's debut album was released, entitled "All I Really Want to Do", and it peaked at #16 on the Billboard 200 Chart.
Since then, Cher has released 26 studio albums, four soundtrack albums, 10 compilation albums, and three live albums. She has won 146 awards, both for singing and acting, and has been nominated for more than 300 other awards; her wins include an Oscar for Best Actress in a Leading Role for "Moonstruck" in 1987, an Emmy Award, a Grammy Award, and three Golden Globes. In May 1998, she received her own star on the Hollywood Walk of Fame.
She was married twice; from 1969 to 1975, she was married to Sonny Bono, and on 4 March 1969 gave birth to their son Chaz Bono. From 1975 to 1979, Cher was married to Gregg Allman, an American musician and singer-songwriter; their son Elijah Blue Allman was born on 10 July 1976.
Cher has been in a relationship with 20 other men, whom the public knows about, including David Geffen, Richie Sambora and Tim Medvetz.