• Susie Hariet is a 45-year-old jazz singer, singing teacher, dancer, and actress married to the English actor Dan Stevens.
• Her net worth is estimated to be over $2 million, shared with her husband's estimated $4 million.
• She was born in Johannesburg, South Africa, and now holds both South African and British nationality.
• She started her career in music, and has appeared in various musicals, short films, and television series.
• Her husband, Dan Stevens, is an actor best known for his role in the historical drama series "Downton Abbey", and has appeared in various films and television series.
Who is Susie Hariet?
Susie Hariet was born on 22 December 1975 under the sign of Capricorn, in Johannesburg, South Africa. She is a 45-year-old jazz singer, singing teacher, dancer, and actress, probably best recognized for being the wife of famous English actor Dan Stevens. She belongs to the White Caucasian ethnic group, now holds both South African and British nationality.
How rich is she, as of now? Susie Hariet Net Worth
As of late 2020, Susie Hariet's net worth is over $2 million, acquired through her successful involvement in the music industry. Moreover, it is assumed that she shares the wealth of her famous husband, Dan Stevens, whose net worth is estimated at $4 million.
Early Life, Parents, Nationality, Ethnicity
Susie Hariet spent her early years in South Africa, where she was raised by her parents; however, there is no information in the media about their names and professions, except that her mother was an actress. It is also unknown whether she has siblings or not.
Professional Career
Susie Hariet developed her love for acting and performing under the influence of her mother. At the time she started pursuing her career as a jazz singer, actress and dancer, Susie moved to England, and subsequently made appearances in various musicals. In 2007, she made her debut film appearance in the short comedy film "Worth", and has also starred in the short horror film "The Dark Room" and the romantic film "Forget Me Not", both in 2010. She currently works as a singing teacher.
Susie Hariet and Dan Stevens – Love Story
Susie Hariet met her future husband Dan Stevens in 2006, at the time both of them performed on stage. They instantly fell for each other, and after three years of dating, the lovebirds walked down the aisle in 2009. They now have three children, as Susie gave birth to their eldest child, a daughter they named Willow in December 2009. They welcomed their son they named Aubrey in August 2012, while their third child, a daughter named Eden, was born in 2016. The family currently resides in Brooklyn Heights, New York City, but also spend time in Johannesburg.
Appearance and Vital Statistics
Susie Hariet has long red hair and blue eyes. She stands at a height of 5ft 5ins (1.65m), while her weight is 130lbs (60kgs). Information about her vital statistics, bra, dress and shoe size isn't available.
Who is her husband? Dan Stevens Short Wiki/Bio
Daniel Jonathan 'Dan' Stevens was born on 10 October 1982 under the zodiac sign of Libra, in Croydon, London, England. He was adopted at birth, and raised in Wales and southeast England by parents who work as teachers, with a younger brother who was also adopted. Dan attended Tonbridge School, an independent boarding school located in Kent, where he became interested in acting. From the age of 15, Dan spent his summers taking acting classes at the National Youth Theatre in London, then upon matriculation, he enrolled into Emmanuel College, Cambridge University to study English Literature. He joined Cambridge University Footlights Drama Club as well as the Marlowe Society.
Career in Theater
Dan started his professional acting career on stage in 2004, after being spotted by renowned director Peter Hall in the Marlowe Society's production of "Macbeth", and was chosen to portray Orlando in his touring production of William Shakespeare's "As You Like It".
His performance earned him positive reviews and praise at the 2004 Ian Charleson Awards. He then performed in such roles as Claudio in the Theater Royal production of "Much Ado About Nothing" (2005), Nicky Lancaster in the production of "The Vortex" (2006), and Septimus Hodge in the Duke of York Theater's production of "Arcadia" (2008). In 2012, he made his Broadway debut as Morris Townsend in the play "The Heiress", and most recently starred as Mooney in the Broadway production of "Hangmen" in 2020.
Career Beginnings on TV and Film
Dan Stevens made his television debut as Henry Clerval in the 2004 horror mini-series "Frankenstein", which was followed by his portrayal of Nick Guest in the BBC adaptation of Alan Hollinghurst's novel "The Line Of Beauty", and as Lord Arthur Holmwood in the made-for-TV film "Dracula", both in 2006.
.@thatdanstevens stopped by the @TODAYshow to talk about @HangmenBwayhttps://t.co/dq8BABJn9L

— BroadwayWorld (@BroadwayWorld) March 2, 2020
After guest-starring as Michael Faber in the episode "Nemesis" of the ITV1 series "Agatha Christie's Marple", Dan landed the role of Basil Brookes in the BBC drama film "Maxwell", both in 2007. In the following year, he was cast as Edward Ferrars in the BBC mini-series "Sense & Sensibility", based on Jane Austen's novel of the same title, after which he made debut on the big screen as David Cameron in the German biographical film "Hilde" in 2009. During the same year, he also featured as Dr. Fisher in the BBC horror mystery film "The Turn Of The Screw".
Rise to Fame and "Downton Abbey"
Dan's big break came in 2010, when he was chosen to portray Matthew Crawley in the historical drama series "Downton Abbey", created by Julian Fellowes and aired on ITV.
The series became a global sensation, and earned him enormous international recognition as well as a share of the 2013 Screen Actors Guild Award for Outstanding Performance by an Ensemble in a Drama Series. He was also nominated for a Huading Award for Best Global Actor in a TV Series, and a Monte-Carlo Television Festival Award for Outstanding Actor in a Drama Series. However, Dan left the series after its third season was finished.
Other Roles in the Early 2010s
Side by side with filming "Downton Abbey", Dan also guest-starred as Ed in an episode of the Greek drama series "The Island" (2010), landed the small role of a speaker in the short comedy film "The North London Book Of The Dead", and played Spencer in the short drama film "Babysitting", both in 2011.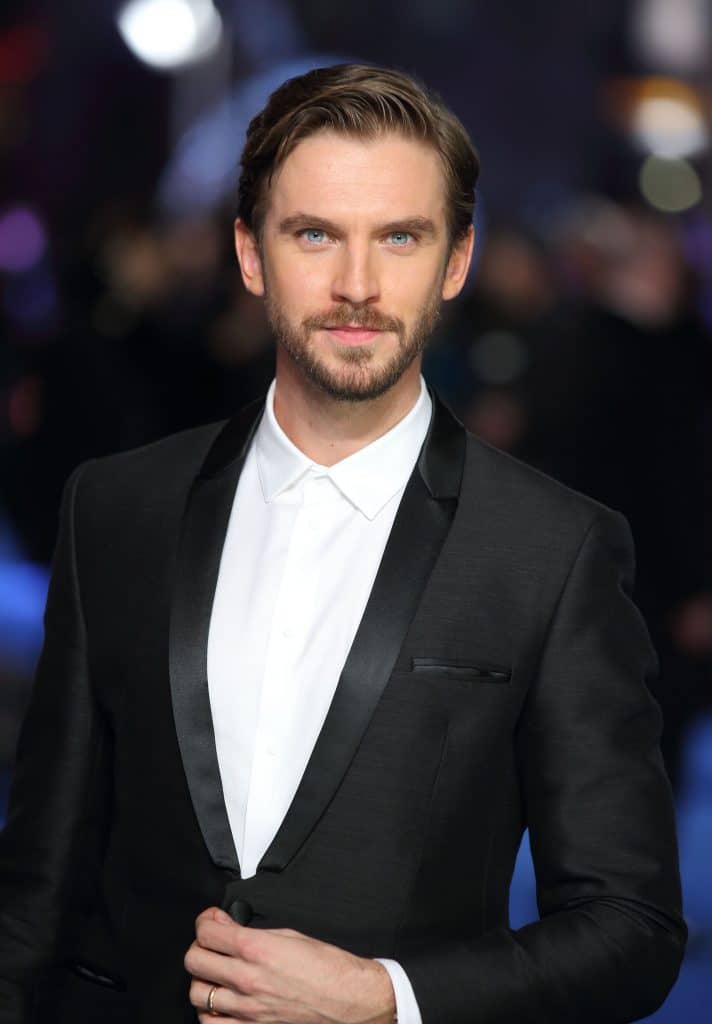 In the next year, he portrayed Joey in the comedy horror film "Vamps" and featured as Richard Dove in the short drama thriller film "Shallow". Thereafter, he played Gilbert Evans in the 2013 romantic drama film "Summer In February", for which he was also an executive producer. Later that year, he voiced Tim in The CW's sci-fi series "The Tomorrow People", and appeared as Ian Katz in the biographical thriller film "The Fifth Estate".
Continued Success
In 2014, Dan landed such roles as Kenny Kristo in Scott Frank's neo-noir action thriller film "A Walk Among The Tombstones", Emiliano in Tom McCarthy's comedy-drama fantasy film "The Cobbler", alongside Adam Sandler, and Sir Lancelot in the comedy adventure film "Night At The Museum: Secret Of The Tomb", next to Ben Stiller and Owen Wilson.
He also starred as David Collins in the thriller film "The Guest", which earned him a Saturn Award nomination for Best Actor.
It was followed by her portrayal of Noah in the 2015 crime thriller film "Criminal Activities", along with John Travolta and Michael Pitt. In 2016, he starred as James in the drama film "The Ticket", played Bill Kavish in the political drama film "Norman", and featured as Tim in the sci-fi black comedy film "Colossal".
"Legion" and Other Roles
In 2017, Dan joined the cast of the superhero series "Legion", portraying the lead role of David Charles Haller, a.k.a. Legion, broadcast for three seasons on FX. Parallel with that, he starred as The Beast in the Disney adaptation of "Beauty And The Beast", opposite Emma Watson, one of the highest-grossing film titles of the year.
He then played Will in the romantic comedy-drama film "Marshall" with Rebecca Hall, Loren Willis in the biographical legal drama film "Marshall", and Charles Dickens in the biographical comedy-drama film "The Man Who Invented Christmas", all in 2017.
In the next year, Dan portrayed 'Dirtbag' Danny in the drama film "Her Smell", and Thomas Richardson in the period horror film "Apostle", released on Netflix.
Recent and Upcoming Projects
In 2019, Dan played Drew Cola in the drama film "Lucy In The Sky", alongside Natalie Portman and Jon Hamm. It was followed by his appearances in the roles of Hal in the adventure film "The Call Of The Wild" next to Harrison Ford, Charlie in the horror thriller film "The Rental", and Alexander Lemtov in the Netflix musical comedy film "Eurovision Song Contest: The Story Of Fire Saga", all in 2020.
During the same year, he provided his voice to Scarlemagne / Hugo Oak in the Netflix animated series "Kipo And The Age Of Wonderbeasts", and voiced Thomas in the Japanese animated film "Earwig And The Witch". Most recently, he played Charles Condomine in the comedy film "Blithe Spirit", which is set to be released in January 2021. It's been announced that he will be featured as Tom in the upcoming German film "I Am Your Man", directed by Maria Schrader. He will also voice Prince Charles and Prince Philip in the upcoming HBO royal family animated series "The Prince".
Other Ventures
Dan Stevens has narrated more than 30 audiobooks, such as "Was Horse", "Casino Royale", "Wolf Hall", and "Frankenstein" which earned him an Audie Award nomination for Classic & Solo Narration – Male. Apart from that, he was a columnist for the Sunday Telegraph, and Dan now serves as editor-at-large for "The Junket", an online literary magazine he co-founded with his friends in 2011.