• Robbie Arnett is an American singer, songwriter and guitarist, part of the indie-pop group Milo Greene.
• He has released three albums with the group, the first of which was released in 2012 and became a huge hit.
• He is married to actress Elizabeth Olsen, having been in a relationship with her since 2017.
• He has an estimated net worth of $10 million.
• Elizabeth Olsen is an actress with an estimated net worth of $12 million, known for her role as Wanda Maximoff/Scarlet Witch in Marvel films and TV series.
Who is Robbie Arnett?
Robbie Arnett is an American singer, songwriter and guitarist, best known to the world as one of the members of the American indie-pop group Milo Green. However, he is also known for his romance with the famous actress, Elizabeth Olsen.
Robbie Arnett Biography: Age, Childhood, and Education
Robert Nicholas Arnett was born on 3 March 1992 under the Pisces zodiac sign, in Los Angeles, California USA. He hasn't talked about his childhood, not mentioning his parents and siblings. He went to a local high school and after matriculation enrolled at the University of California, Los Angeles (UCLA).
From an early age he developed an interest in music, singing and playing various instruments and as he grew older, these interests only increased, and while at the university, he was part of a number of musical events organized there. Furthermore, he practiced after school and after meeting a few like-minded people, Robbie decided to start a band.
Career Beginnings and Instant Success
Milo Greene was formed in 2010, with Robbie and his colleagues from the university – Graham Fink, Marlana Sheetz, Andrew Heringer and Curtis Marrero. Their music, described as indie folk-pop, was first heard in 2012 when they released their debut album, simply entitled "Milo Greene".
The album received positive praise, and tracks such as "Don't You Give Up On Me", "What's the Matter", and "Perfectly Aligned", were used in TV series and films, which fulfilled band member's wishes for their music to be so widely used. To speak further of the success of their debut release, "Milo Greene" topped the US Billboard Heatseekers Albums chart, and it also peaked at No. 115 on the US Billboard 200 chart.
Encouraged by the success of their first album, Robbie and the rest of the band began working on new music, and their second album was released in January 2015.
Nashville, we out here making the magic #MGLP3 pic.twitter.com/dCs7k3qc0w

— Milo Greene (@MiloGreene) August 23, 2017
"Control", described as more upbeat rather than folk like their first release, reaped praise from music critiques around the globe, making Robbie and the rest of the band music stars. However, Andrew Heringer decided to leave the band, saying that he wanted to focus on his own projects, but also produce and write music for other artists, and he couldn't do that as a member of Milo Greene.
Nevertheless, the band has continued without him, and there third and latest album was released in September 2018, entitled "Adult Contemporary". One of the songs – "Move", the lead single of the album – became a huge hit.
Personal Life, Dating, Married
Since acquiring world fame, Robbie has become the desire of many fangirls out there. However, only one has taken a hold of his heart, none other than famous actress Elizabeth Olsen. The two started a romantic relationship in 2017, but kept their romance away from the public's eye, and it was only revealed in 2021 that the two married in 2020.
Net Worth
As of mid- 2021, Robbie Arnett's net worth has been estimated to be around $10 million, earned through his successful career as a musician.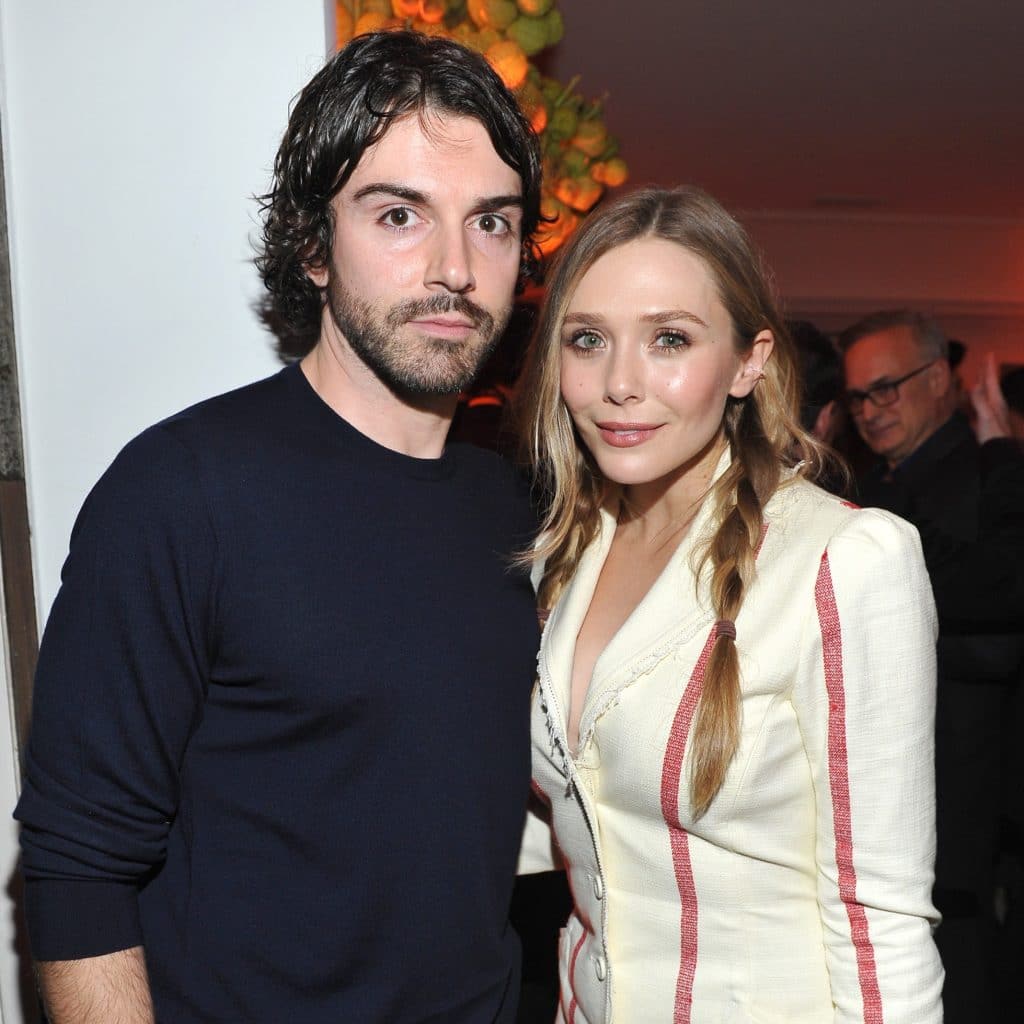 Appearance and Vital Statistics
This prominent musician has black hair and brown eyes. He stands at a height of 5ft 10ins (1.77m), while he weighs approximately 170lbs (78kgs). His vital statistics are 42-32-37, and his biceps size is 14.
Robbie Arnett's Wife, Elizabeth Olsen Short Bio
Born Elizabeth Chase Olsen on 16 February 1989 under the Aquarius zodiac sign, in Sherman Oaks, California USA, she's the daughter of Dave, a real estate agent, and his ex-wife Jarnie, a former dancer. She has older twin sisters, Mary-Kate and Ashley Olsen, and an older brother James Trent, while she is also an older sister to Courtney and Jake Olsen, who are the children from her father's second marriage to McKenzie Olsen.
Her older sisters were already stars when she was born, and their parents decided to make Elizabeth a star as well. She appeared in a few projects next to her sisters, such as "How the West Was Fun" and "The Adventures of Mary-Kate & Ashley". However, during her formative years, the Olsen twins were the center of media attention and Mary-Kate's eating disorder only increased the attention they were receiving. This made Elizabeth nearly quit her career, despite taking acting classes and spending time at musical theatre camp all throughout her younger years. She attended Campbell Hall School, and later enrolled at the prestigious New York University's Tisch School of the Arts. While there, she also took classes with the Atlantic Theater Company and spent a semester at the Moscow Art Theatre School in Russia.
She obtained her degree in 2013, but before that she'd appeared in the play "Dust" (2008), and on Broadway in the play "Impressionism" in 2009.
After her initial few appearances in films made for her sisters, Elizabeth started a career on her own in 2011 with the role of Sarah in the film "Silent House". The same year, she portrayed Martha in the award-winning mystery thriller-drama film "Martha Marcy May Marlene", starring next to Sarah Paulson, and John Hawkes, and the following year starred in the romantic comedy-drama film "Liberal Arts", with Josh Radnor and Zac Efron as stars.
However, it was in 2014 that she won her career role as Wanda Maximof/Scarlet Witch in the film "Captain America: The Winter Soldier" – she has since reprised the role in several Marvel Universe films, including "Avengers: Age of Ultron" in 2015, then "Captain America: Civil War" (2016), "Avengers: Infinity War" (2018), "Avengers: Endgame" (2019), and in the TV series "WandaVision" in 2021. Her work on the TV series earned her a Primetime Emmy Award nomination. Furthermore, she is set to star in the new film "Doctor Strange in the Multiverse of Madness", scheduled for release in 2022.
In addition to the role of Wanda Vision, Elizabeth has had several other notable appearances. She was Elle Brody in the sci-fi action-adventure film "Godzilla" (2014), while three years later she starred in the mystery crime-drama film "Wind River", alongside Jeremy Renner and Graham Greene. From 2018 to 2019 she played Leigh Shaw in the TV drama series "Sorry for Your Loss".
Elizabeth Olsen's net worth has been estimated at around $12 million, as of mid- 2021, earned through her career as an actress, during which she has already appeared in more than 25 film and TV titles.
Before Robbie, Elizabeth was in a romantic relationship with actor and model Boyd Holbrook, from 2011 to 2014.