• Marco Ilsø is a Danish actor, best known for his roles in "Vikings" and "Warrior".
• He was born in 1994, and began his acting career at 1•
• He rose to prominence playing the role of Hvitserk in "Vikings" and is currently working on the film "The Islander".
• He is currently single and focused on his career.
• His hobbies include soccer, horseback riding and training his pet dog.
Who is Marco ​Ilsø?
Marco ​Ilsø is a Danish actor, best known to the world as Hvitserk in the critically acclaimed series "Vikings" (2016-2020), and also as Mads in the TV mini-series "Warrior" (2018), in addition to several other roles that he's secured so far in his career.
Marco ​Ilsø Biography: Age, Childhood, and Education
Marco ​Ilsø was born on 19 September 1994 under the Virgo zodiac sign, in Denmark to Finn Ilso and his wife Else Ilso Larsen. He has two brothers, Nick and Ken. He hasn't talked about his education, but his career started in his teenage years.
Career Beginnings
At the age of 14, Marco was selected for the role of Mikkel Johansen in the TV series, "Mikkel og Guldkorter", starring next to Michael Caroe and Paprika Steen. He waited three years for his next role, then was chosen for the part of Niclas in the drama film "Frit Fald", starring Frederikke Dahl Hansen, Anne Sofie Esperse and Kirsten Olesen. He continued with film roles, appearing in such projects as Andreas in the drama film "Klassefesten" (2011), with Nicolaj Kopernikus, Andres W. Berthelsen, and Troels Lyby.
The following year he appeared in the award-winning romantic drama film "You & Me Forever", and in 2014 he was Lukas in the romantic adventure film "Dannys Dommedag".
Rise to Prominence
Marco was slowly taking forward steps in his career, and in 2014 co-starred in the mystery crime-drama film "Fasandraeberne", with Nikolaj Lie Kaas, Fares Fares and Pilou Asbaek.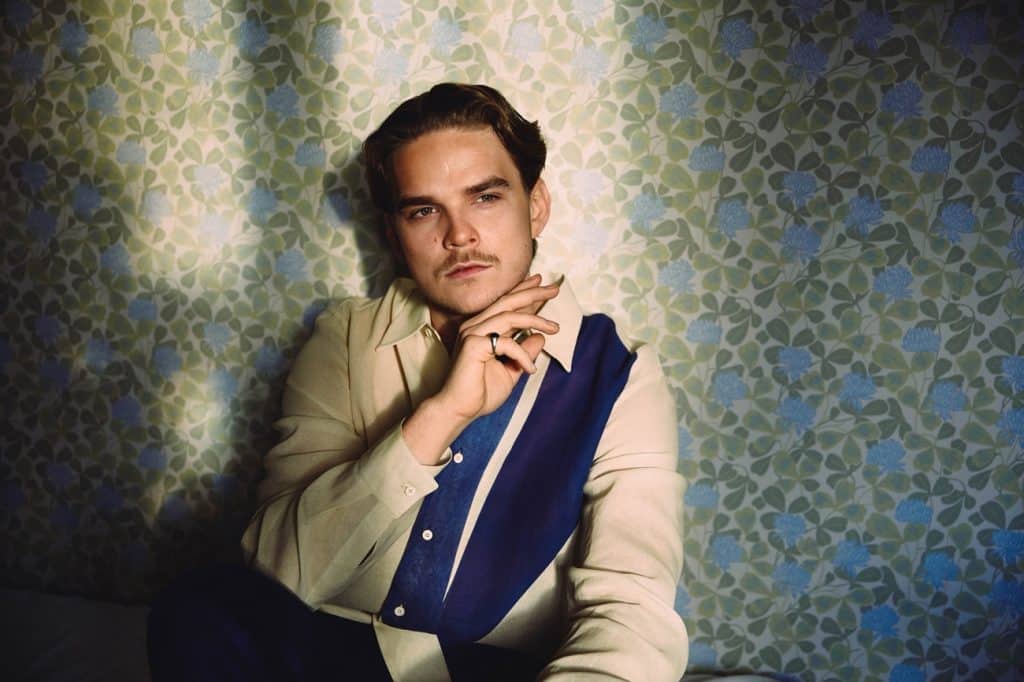 However, it was in 2016 that he was selected for the role of his career as Hvitserk, in the Primetime Emmy Award-winning historical action drama adventure series "Vikings". Starting as a minor role, but as the series progressed, his character received more attention until it reached the main antagonist role – Hvitserk became one of the hater characters in the popular series due to his storyline. However, this only increased his popularity, and he was praised for his acting.
Marco did several interviews, primarily talking about the role of Hvitserk and his preparation for the character. He turned into a star by 2020, and even before the end of the series, made several other notable appearances, including in 2018 in the part of Mads in the TV action crime-drama mini-series "Warrior", originally known as "Kriger".
After the end of "Vikings", Marco continued his career rather successfully, first by appearing in the comedy film "Vildmaend", and was then selected for the role of Magnus in the TV comedy series "Sunday", both in (2021.
To speak further of his success, he is currently working on the adventure film "The Islander", in which he will star alongside James Cosmo, Caroline Goodall and Sarah-Sofie Boussnina.
Personal Life, Dating, Girlfriend, Single?
When it comes to his personal life, Marco is rather secretive, and as a result, there is no reliable information in the media about his endeavors outside his career. However, according to sources, Marco is currently single, and solely focused on his aspiring career.
Net Worth
As of mid- 2021, Marco ​Ilsø's net worth has been estimated to be around $700,000, earned through his successful career, during which he's appeared in more than a dozen film and TV titles, all of which have contributed to his wealth.
Appearance and Vital Statistics
This prominent actor has light brown hair and brown eyes. He stands at a height of 6ft (1.83m), and weighs approximately 172lbs (72kgs); his vital statistics are currently unknown, but he has an average figure.
Hobbies, Interests, and Trivia
Marco has several other interests – in the past, he was a professional soccer player, but as his acting career got off a great start, he decided to pursue acting professionally instead of soccer, but which he still plays with his friends.
To speak further of his interests, he is an avid horse lover, and whenever he has free time he enjoys horseback riding. Marco is also a dog lover, and owns a pet dog named Pablo.
He has made great friends in the show business, particularly with his "Vikings" co-stars Peter Franzen and Alex Hogh Andersen.
He has talked about how he doesn't like the American acting scene, and all the glitz and glamour of Hollywood, but instead would love to further build his name in Danish productions, and live a happy family life. For now, his main focus are his newest projects, but also training his pet dog, to give him hand and sit on command.