• Mica Burton is a 27-year-old actress, cosplayer, and host.
• She has an estimated net worth of over $700,000 as of mid-202•
• She is the daughter of actor LeVar Burton and make-up artist Stephanie Cozart Burton.
• Her father has a net worth of over $6 million.
• She is an avid animal lover and has a pet dog named Reani.
Who is Mica Burton?
Michaela Jean Estelle 'Mica' Burton was born on 8 July 1994 under the zodiac sign of Cancer, in Los Angeles, California USA. She is a 27-year-old actress, cosplayer and host, probably best recognized for starring in the role of Reani / Indra in the web series "Critical Role" (2019-2021), and co-hosting the web talk show "Critter Hug" (2020-2021). She is also known as the daughter of famous actor LeVar Burton and professional make-up artist Stephanie Cozart Burton.
How rich is she, as of now? Mica Burton Net Worth
As of mid-2021, Mica Burton's net worth is estimated at over $700,000, acquired through her successful involvement in the world of entertainment. It's also assumed that she enjoys the support of her father's fortune as well, since his wealth is estimated at over $6 million.
Early Life, Family, Nationality, Ethnicity, Educational Background
Mica Burton spent her early years in her hometown of Los Angeles, where she was raised in a famous family by her parents – she has an elder half-brother named Eian Burton Smith, from her father's previous relationship with a woman named Chimara P. Smith. She holds American nationality and belongs to African-American ethnic group. Regarding her education, Mica went to the Theatre and Dance School of the University of Michigan in Ann Arbor, from which she graduated with a Bachelor of Fine Arts degree in Theater in 2016.
Professional Career
Mica Burton started pursuing her professional career upon matriculation, when she landed a job at Rooster Teeth, a video production company known for producing numerous short web series, videos, and animated projects.
They later started producing reality shows, video games, and podcasts – one of their most famous shows is "Red Vs. Blue". After meeting with one of the members of the company, Mica was invited to attend their convention, which led to her making her debut film appearance as Jules in the 2015 sci-fi action comedy "Lazer Team" – the first film produced by Rooster Teeth  alongside Burnie Burns, Gavin Free and Michael Jones. She then started working as one of the content creators for the company's YouTube channel.
Thereafter, Mica Burton served as a video games news department editor for "The Know", and then worked on such TV shows as "Rooster Teeth Shorts" and "The Eleven Little Roosters". She also had other positions, including as head of streaming of "Achievement Hunter", an editor, and a recurring secondary host.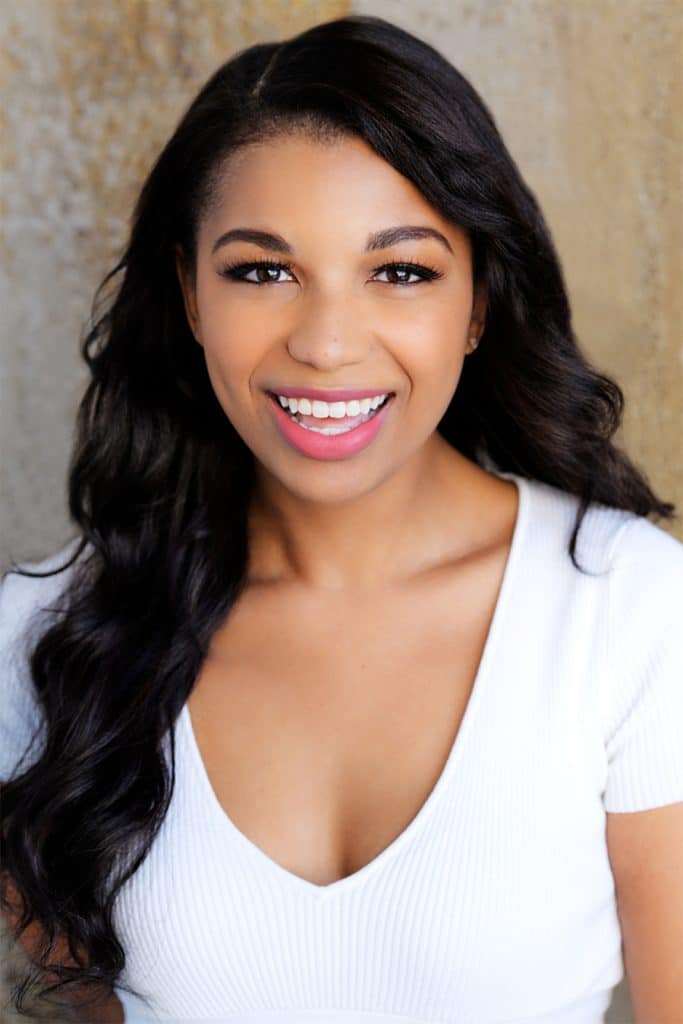 Moreover, she hosted RTX panels, and made appearances in numerous episodes of the podcasts "Off Topic", "Always Open", and "Let's Play". She also performed as an actress with the Avalon Artists Group.
In 2018, she left Rooster Teeth to concentrate on her acting, modeling and cosplaying careers. Mica then served as an insider for "Overwatch League" in 2019, and later that year, she joined the cast of the web series "Critical Role", in which she's been portraying Reani and Indra ever since. She's also been serving as a co-host of the web talk show "Critter Hug" since 2020.
Appearance and Vital Statistics
Mica Burton has long dark brown hair and dark brown eyes. She stands at a height of 5ft 6ins (1.68m), her weight is around 128lbs (58kgs), while her vital statistics are 34-26-39, bra size 33C, dress size 4 (US), and shoe size 5.5 (US).
Personal Life
Mica Burton is bisexual and is very open about it. She was romantically involved with a girl whose identity remained a mystery, but they shared numerous photos across her social media platform. It's believed that she's single at the moment, and focused on her professional career. Her residence is still in Los Angeles.
In her spare time, she enjoys horseback riding. She is an avid animal lover and has a pet dog named Reani.
Who is her father? LeVar Burton Short Wiki/Bio
Levardis Robert Martyn Burton Jr., better known as LeVar Burton, was born on 16 February 1957 under the zodiac sign of Aquarius, in Landstuhl, West Germany, where his father Levardis Robert Martyn Burton Sr. was stationed as a photographer for the US Army. His mother Erma Gene Burton was a social worker and educator.
He was raised mostly in Sacramento, California alongside two sisters in a Roman Catholic family, and initially wanted to become a priest, so he enrolled in St. Pius X Minor Seminary. However, he eventually moved his focus to acting, and landed his first role as an undergraduate at the University of Southern California.
Career Beginnings
After making his debut feature film appearance with the role of Dave in the made-for-TV historical drama "Almos' A Man" in 1976, LeVar Burton landed his first major role as Kunta Kinte in the ABC historical drama miniseries "Roots" in 1977, which earned him an Emmy Award nomination for Outstanding Lead Actor for a Single Appearance in a Drama or Comedy Series. He would later reprise the role in its sequel "Roots: The Gift" (1988).
He then played Cap Jackson in the 1977 crime drama "Looking For Mr. Goodbar", alongside Richard Gere and Diane Keaton, and by the end of the decade, he'd also made such significant appearances as Ron LeFlore in the made-for-TV biographical sports drama film "One In A Million: The Ron LeFlore Story" (1978), Donald Lang in the made-for-TV drama film "Dummy" (1979), and Tommy Price in the action crime thriller "The Hunter" (1980), for which he won an NAACP Image Award for Outstanding Actor in a Motion Picture.
Rise to Fame
In 1981, LeVar Burton took the supporting role of Charles 'Tank' Smith in the made-for-TV sports drama film "Grambling's White Tiger", based on the life of football quarterback Jim Gregory.
Two years later came one of his biggest career successes, when he started serving as the host and executive producer for the PBS educational children's series "Reading Rainbow", which ran for 23 seasons and received more than 200 broadcast awards, such as a Peabody Award and 26 Emmys, including ten in the category of Outstanding Children's Series.
Concurrently, he continued to work on other film and TV projects. In 1987, LeVar landed his next significant role as LtCdr Geordi La Forge in the syndicated sci-fi series "Star Trek: The Next Generation", created by Gene Roddenberry. He remained in the show for seven seasons until its finale in 1994, and directed two episodes. He later reprised the role in the four films based on the series, entitled "Star Trek: Generations" (1994), "Star Trek: First Contact" (1997), "Star Trek: Insurrection" (1998), and "Star Trek" Nemesis" (2002).
In addition, LeVar directed other "Star Trek" series, such as "Deep Space Nine" (1995-1999), "Voyager" (1995-2001), and "Enterprise" (2001-2005).
Further Work
LeVar Burton's next successful project came when he provided his voice to Kwame and other characters in the TBS animated superhero series "Captain Planet And The Planeteers", from 1990 to 1996. Afterwards, he narrated the book "The Autobiography Of Martin Luther King Jr." for which he won a Grammy Award for Best Spoken World Album in 2000. In the following year, he played King Jr. in the biographical sports drama film "Ali", about the life of the professional boxer Muhammad Ali, portrayed by Will Smith.
In 2003, he directed and featured as an elf in the Christmas-themed family film "Blizzard", after which he also directed and played Nurse Nathaniel in the 2005 comedy-drama "Reach For Me". Four years later, he did the voice-over of Black Lightning in the animated superhero film "Superman/Batman: Public Enemies", directed by Sam Liu.
Recent Years
Between 2011 and 2016, LeVar Burton voiced various characters in the animated superhero TV series "Transformers: Rescue Bots". He was then cast as Paul Haley in the TNT crime drama series "Perception" from 2012 to 2015. In the following year, he produced the remake of the 1977 miniseries "Roots", which earned him an Emmy Award nomination for Outstanding Limited Series. Most recently, he directed ten episodes of the CBS police procedural series "NCIS: New Orleans" (2017-2021), and appeared as himself in the comedy-drama film "Definition Please" (2020).