• Diane Alexander is an American beauty born in Los Angeles, California in 1967.
• She started her career as a dancer and fashion designer.
• She was married to famous musician Lionel Richie, with whom she has two children.
• Her net worth is estimated to be $2 million.
• She is active on Instagram, with over 30,000 followers.
Do you know Diane Alexander?
If she wasn't married to famous musician Lionel Richie, Diane may have remained unknown. The American beauty started her career as a performer, danced her way into the heart of the "Hello" crooner, and has since remained in the spotlight. So who is Diane?
Her early life and background
Diane Alexander was born under the Gemini zodiac sign on 16 June 1967, in Los Angeles, California USA. She is American by nationality and Caucasian. Not much is known about her parent's identity although she is said to be the only child brought up by her father who worked at a factory, and her mother who stayed at home to care for the family.
Diane's education
Diane attended a local high school, and soon developed an interest in dancing; she took classes and also participated in art activities. She matriculated, but didn't further her education in college, instead starting work as a designer and dancer to pay her bills.
Her career
While she was in her early 20s, she started working in the fashion industry alongside dancing. She was part of several dance societies, and was featured as a dancer in the 1995 movie entitled "Forget Paris". She was also cast in "Lake Girls", "Dead of Winter" and of course the video for her ex-husband Lionel Richie's single – "Dancing on the Ceiling".
Her marriage, divorce and children
At this time Lionel was still married to his ex-wife, Brenda Harvey. Lionel Brockman Richie was born in Alabama, US to parents Alberta and Lionel Richie on 20 June 1949. He attended Joilet Township High School in Illinois, which was where his talent for playing tennis was cultivated. He was later awarded a scholarship through tennis, which enabled him to enrol into Tuskegee Institute. He later graduated with a degree in Economics, and was then on his way to becoming a priest before changing his mind and choosing to pursue a career in music.
While he was in the Institute, Lionel was already performing as a musician and saxophone player of a group called 'The Commodores'. Their albums were successful, and he also began writing love songs for other artists such as Kenny Rogers, whose hit song "Lady" was written by Lionel. By 1982, the young musician decided to begin his career as a solo artist, and later launched his debut self-titled album, which went on to sell more than four million copies worldwide. He followed this up with several other successful solos, such as "Penny Lover", "Running with the Night" and his most successful to date "Hello". His music crossed international borders and languages, reaching places such as Morocco, Egypt and Libya. His song "All Night Long" was said to be played when the US army invaded Baghdad.
Lionel and his first wife Brenda met and began dating in college. The pair said their marital vows in 1975, and later adopted Nicole Richie, whose biological parents were having a hard time taking care of. The popstar legend, Michael Jackson, was named as her godfather – in an interview after her divorce from Lionel, Brenda stated that she over-indulged her daughter. This may account for the many tabloid scandals Nicole was involved in, and her partying antics with best friend Paris Hilton. She is now married to Joel Madden, a musician, and they have a son and daughter. Brenda and Lionel later separated, although there were no reports of a crisis in their home, this was about the period when Diane and Lionel were alleged to have been having an affair. Two years after his divorce was finalised, Lionel remarried to Diane on 21 December 1995. Their union produced two children, Miles Brockman born in 1994, and Sofia, born four years later.
Miles works as a model and has stated that he would like to have his own identity and not be in the shadows of any other famous person. Their daughter is also a professional model, who has worked for big brands such as Dolce & Gabbana, Chanel and Philipp Plein to name a few. She is quite the socialite and enjoys hanging around other celebrities including Scott Disick, an ex- of Kourtney Kardashian, which generated a lot of attention across the media. Sofia describes her dad as being the one with artistic genes, stating in a 2017 interview that his 'out-of-the-box thinking' helps her expand her mind and get creative mentally. The couple lived a lavish lifestyle together, in which Diane is said to have spent money on whatever she wanted, according to a statement by Divorcemag.com, so perhaps unsurprisingly, sometime in 2003 they went their separate ways.
Diane moved on with her life, and is rumoured to have dated and become engaged to Dave Kenney, a Sheriff, in 2015, while Richie is said to also be in a relationship, with entrepreneur Lisa Parigi. In an interview in 2019 with 'People Magazine', he stated that falling in love means you are not in control, and how you can survive it is up to you.
Diane's awards and recognition
Diane is yet to receive any awards or recognition during her years as a dancer and fashion designer. Her ex-husband, on the other hand, has won multiple awards including four Grammys, a Golden Globe, an Academy Award for 'Best Original Song' for his track "Say You, Say Me", and is the first recipient of the 'RIAA Diamond Award'.
Scandals and controversies
Even before the divorce, her affair with the singer caused some controversy.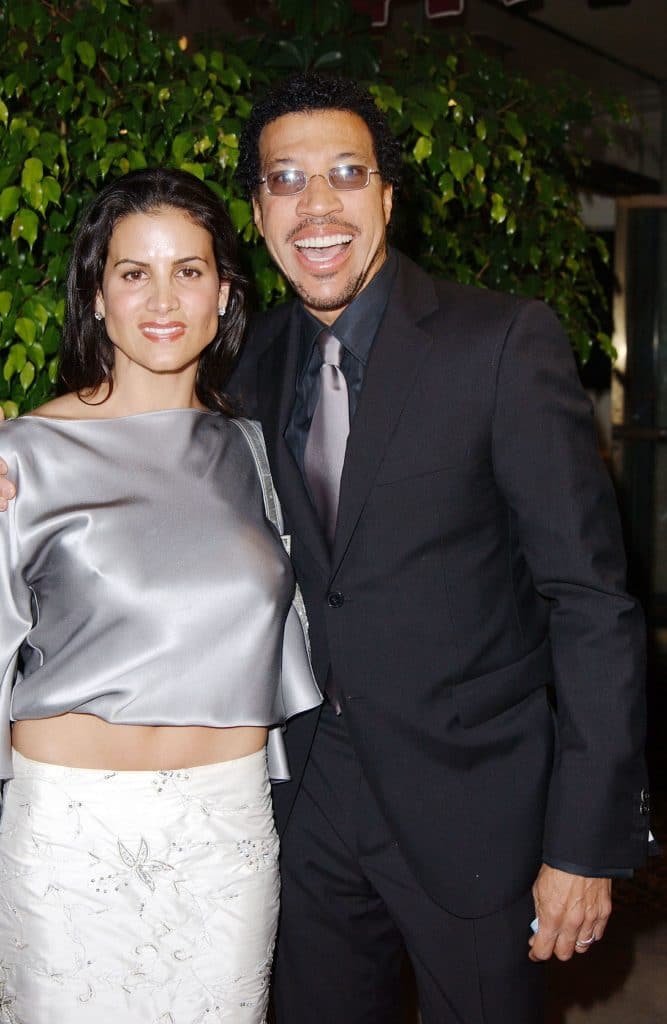 His wife is said to have shown up unannounced at Lionel's apartment, and a quarrel ensued, and the police were called, leading to the arrest of his first wife who was charged with assault, damaging property and others. About seven years later, Diane was engaged in a messy divorce which cost the singer about $20 million in damages.
Her son Miles, also made tabloid headlines in 2019 for a squabble with security personnel at Heathrow Airport, UK which led to his detention.
Diane's hobbies and favourites
She loves watching movies starring her favourite actors – Robert Downey Jr and Jennifer Aniston – one of which is "Iron Man".
She enjoys buying luxury items, and travelling to top destinations especially Miami.
She's also an avid music lover particularly songs by "The Paperkites", "The Lumineers" and not surprisingly, Lionel Richie's.
When it comes to food, she's not afraid to try new cuisine, mostly continental type.
She has a pet cat and dog she dotes on.
Her physical characteristics
The former dancer is about 5ft 9ins (1.75m) tal, and her weight is placed at 150lbs (67kgs). Her beautiful face is complemented by long brown hair and brown eyes.
Diane's net worth
Her source of income is still unknown, though her net worth has been placed at $2 million. A chunk of this is said to be through her allowances given to her by her ex-husband.
She requested a monthly allowance of about $300,000 following her divorce from Lionel which would cover her yearly cosmetic surgery allowance to the tune of $20,000, another $15,000 for her wardrobe, her hair treatment would take up to $1000 and the list goes on. She stated that she was aware that the singer could afford her request because they had never had to worry about their finances all through their marriage. Lionel's net worth is estimated to be about $200 million which he' amassed through a successful music career.
Where to find her
You can follow her over 30,000 followers on Instagram @dianekrichie, on which she posts about her children and art. Her daughter Sofia is also quite active on her Instagram account @sofiarichie, on which she shares posts with her over 6.5 million followers.