• LosPollosTV is a YouTube star and Twitch streamer.
• He is most famous for making videos on the popular video game "NBA 2K", and later moved to streaming the game "Fortnite".
• He has two YouTube channels and a Twitch account, with a combined following of over 600,000.
• LosPollosTV has an estimated net worth of $500,000.
• He is a fan of The Lakers and enjoys playing basketball in his free time.
Who is LosPollosTV?
LosPollosTV is an American YouTube star and Twitch streamer, who has achieved fame by making videos on the popular video game "NBA 2K", but has since started playing other video games, including "Fortnite", among others.
LosPollosTV Biography: Age, Childhood, and Education
LosPollosTV was born as Louis Sammartino on 8 February 1995 under the Aquarius zodiac sign, in the USA. Of Italian ancestry, Louis hasn't spoken about his childhood, including his parents, though it is obvious that he is quite close with his parents, often sharing pictures with both, mother and father on his official Instagram page.
He has two brothers, Nick and Jake, who are both Twitch streamers, known as Nicktoo and Juke, respectively. He hasn't talked about his academic background.
Career Beginnings
Before he started streaming, LosPollosTV was a dishwasher in a hospital kitchen. He created his YouTube channel in 2014, and the same year also launched a Twitch account. His first video, "Sapphire Jrue Holiday Glitch BS NBA 2K15", was released in January 2015.
He continued making videos related to "NBA 2K" games, such as "NBA 2K15 Cheesiest Cheese (In Real Life)", and "NBA 2K16 Top 10 Best Dynamic Rating MyTeam Cards", and his unique content brought him thousands of subscribers, and recognition in the NBA community. Soon he was making friends with other "NBA2K" streamers, including CashNastyGaming, and he became an official member of the 2Hpye group of gamers.
Rise to Prominence
He moved to California with other members of 2Hype, and continued making videos about the popular NBA game.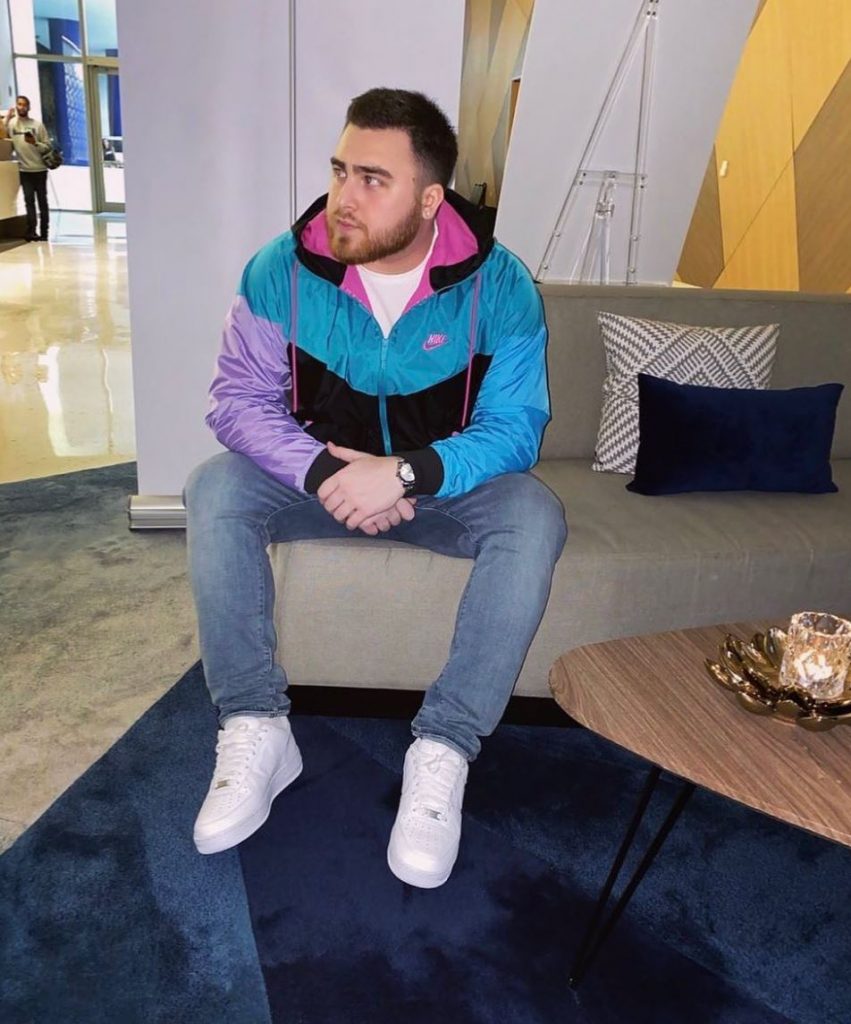 However, he started attracting even more fans when he began playing the "Fortnite" video game. He turned into a star thanks to his videos of "Fortnite", and not because of being an excellent player, but rather the opposite. He was absolutely awful in the gameplay, and these funny videos made him a YouTube star. He began working closely with other Fortnite streamers, such as Hamlinz and NickMercs, and his huge success was recognized by Luminosity Gaming, and he joined the group.
Since then, LosPollosTV followers have grown to more than 235,000, however, the channel hasn't been active for a couple of years now.
Nevertheless, he still benefits from the videos as he's attracted more than 15 million views on this channel. Some of the most popular videos include "Hijacking My Roommates Tinder", which has over two million views, then "Basketball Trickshots! H.O.R.S.E Challenge! Loser Jumps in Pool with Clothes", which has 1.7 million views, and "NBA Shooting Stars Challenge!!! (Record)", with over 1.2 million views, among numerous other videos that have only increased his popularity.
Second YouTube Channel
Although he hasn't been active on this channel recently, he's continued his activity on YouTube, but on another channel.
LosPollosTV Live is his second channel, and it now has over 150,000 followers. On this channel, he uploads various content from "Fortnite" gameplays, reaction videos to challenges, and competitions, but he also created the web series "Ultimate Tier List", which is related to food, in which he rates different kinds of food, such as pizza, chips, and chicken, among others.
He already has more than 50 million views on this channel – some of his most popular videos are "The Things LosPollosTV Will Do For A Scar in Fortnite", which has been viewed over 1.5 million times, then "When LosPollosTV Hears There's A Gold Scar", with 1.4 million views, and "TSM_Hamlinz Reacts To The Rage of LosPollosTV", which has been viewed one million times, among numerous other videos that have only increased his popularity and wealth.
Twitch Channel
LosPollosTV is most popular on Twitch, with just a couple of thousands of fans short of 600,000 followers. He streams almost every day on his channel, such video games as "Fortnite", "NBA2K21" and "Batman: Arkham Knight", among others, but he is also just chats with his fans. He is also known for breaking the world record with a stream 195 hours long. To speak further of his success, he has started a web show with former NBA star Richard Jefferson, entitled "Wake Up Basketball".
Personal Life, Dating, Girlfriend
LosPollosTV rarely shares information about his personal life, but in one of his many streams, he revealed his girlfriend. They have been together since 2020, and she enjoys appearing in his Twitch streams and YouTube videos.
Net Worth
As of mid- 2021, LosPollosTV's net worth has been estimated to be around $500,000, earned largely through his successful career as an online content creator. Some of his luxurious possessions include a Dodge Charger from 2019.
Appearance and Vital Statistics
This prominent Twitch star has light brown hair and brown eyes. He stands at a height of 5ft 7ins (1.7m), while his weight and other vital statistics are currently unknown. However, it's known that he struggled with weight in the past, but has managed to reduce it to normal for his height.
Hobbies, Interests, and Trivia
In addition to making videos and making people laugh, LosPollosTV has several other interests. One of his main hobbies is basketball, and he doesn't just play it on a computer or a console, but in real life. A huge fan of The Lakers, LosPollosTV can be seen on various basketball courts playing with his friends, though only at an amateur level.
He's a frequent guest at various GamesCon events. Known for frequent irregularities, he's been banned from Twitch a few times, including after a raid on streamer Avajaijai. Nevertheless, he's always found a way to return, and his fan base remains intact.