• Born Charly Wingate in 1978 in Harlem, New York
• Gained notoriety for his collaborations with French Montana and songs "Money Make Me Feel Better", "From Harlem to London", among others.
• Served 8 years in prison in 2005 for robbery
• Launched his own rap community Gain Greene and collaborated closely with rapper French Montana
• Sentenced to 75 years in jail in 2009 for aggravated manslaughter for a robbery he didn't commit; sentence reduced to 12 years in 2019
Who is Max B?
Max B is an American rapper and singer, who is currently serving jail time in East Jersey State Prison. He's known for his collaborations with French Montana and such songs as "Money Make Me Feel Better", "From Harlem to London", among others.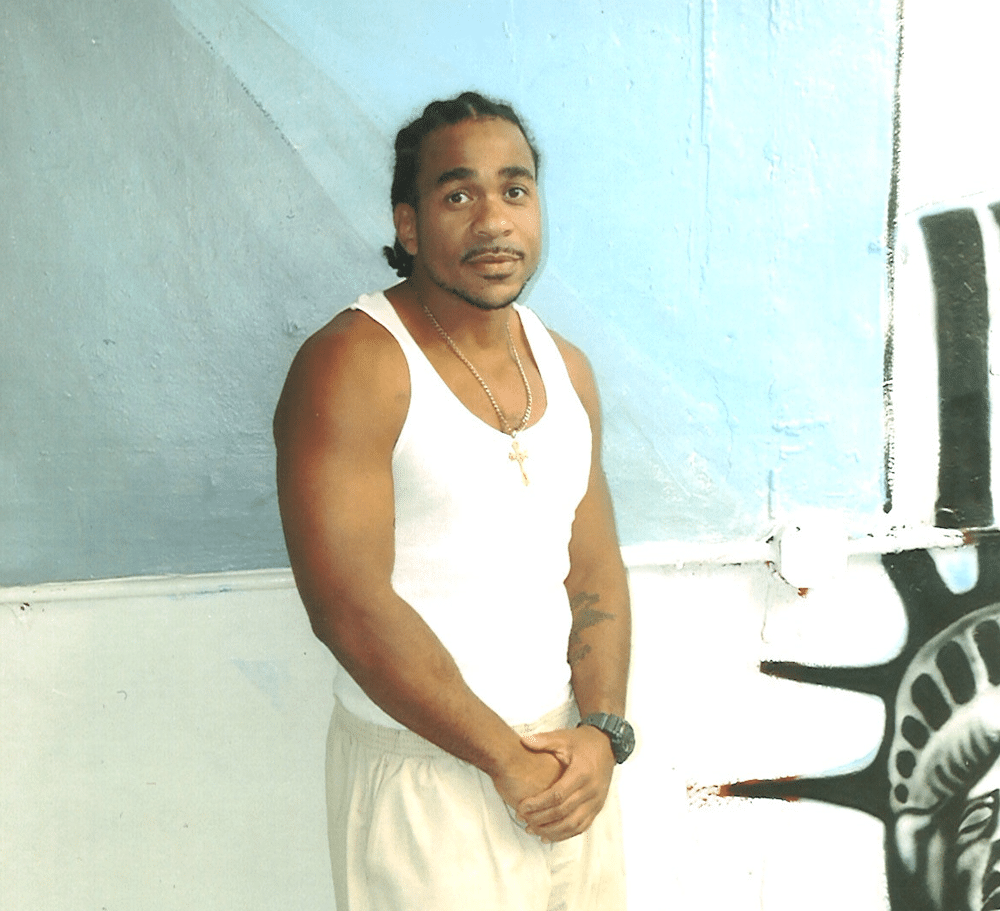 Max B Wiki: Age, Childhood, and Education
Max B was born Charly Wingate on 21 May 1978 in Harlem, New York City USA, the son of Sharon Wingate, but there's no information about his father. His mother was a drug addict for the better part of her life, and battled the addiction before she spent a year and a half in prison.
Max B was raised primarily by his parents, and was instilled with solid religious beliefs, but the streets also had a major impact on him. He was friends with Cam'ron since childhood, and grew up listening to music, and performing in the Boys Choir of Harlem.
Unfortunately, the street took him under its wing early, and when just 18 years old, Max B was sentenced to eight years in prison for robbery.
Upon being released in 2005, he turned to music immediately, and chose the stage name Max B – B is shorthand for Biggaveli, which is a portmanteau referencing to prominent rappers, The Notorious B.I.G., known as Biggie Smalls, then Jay Z, who also goes by the name Jigga, and Tupac Shakur, known as Makaveli.
Career Beginnings
After prison, Max B started a collaboration with several rappers. One of his first works included Funkmaster Flex's 'We Be Getting' Chips" (2005), and Jim Jones's "G's Up" and "Baby Girl", found on his album "Harlem: Diary of a Summer" (2005). He continued to work closely with Jim Jones, and featured on several songs from "Hustler's P.O.M.E. (Product of My Environment)".
The following year, Max B released his debut mixtape "Million Dollar Baby", and contributed to ByrdGang's mixtape "M.O.B." "(Members of ByrdGang)".
Rise to Stardom
The same year, he released "Public Domain: Million Dollar Baby Radio" – he was in prison at the time of the release, but the songs were recorded before his incarceration. Some of the songs found on the mixtape picked on popularity, including "Deez My Streets" and "Dom Perignon". He then released another mixtape, "Public Domain 2: Rise of the Silver Surfer", which spawned such hits as "Blow Me a Dub" and "De La Soul".
He was released from prison in July 2007, after which he released his fourth mixtape, "Public Domain: The Prequel". In October of the same year, he contributed to the "MOB2 (Members of ByrdGang 2)" mixtape and also to Jim Jones' digital album "Harlem's American Gangster", which came out in February 2008.
However, Max B left the rap collaborative before 2008, saying that he didn't want to be related to the Dipset movement in any way.
He started his own Gain Greene rap community, comprised of Mak Mustard, Al Pac and Scarlett O'Harlem, and at the same time, he started working closely with South Bronx rapper French Montana; their first song together, "Waavvyy" came out on 29 April 2008.
The same year, Max released three mixtapes, "Million Dollar Baby 2", "Million Dollar Baby 2.5: Da Appetizer", and "Public Domain 3: Domain Pain" – the latest spawned such hits as "Paperwork", "Lip Sing", and "Ready To Ride", among others.
Before the decade ended, Max B released the "Wavie Crockett" mixtape, which spawned such hits as "Takin Pictures" and "Gotta Have It". With his popularity on the rise, Max B launched his first West Coast tour, and during this time, also recorded another mixtape, "Domain Diego", which turned out to be his most successful release, with such songs as "Try Me", and "I'm So High" becoming instant hits.
After he left ByrdGang, he started a feud with Jim Jones, stating that he'd been underpaid, and that his contribution to Jim Jones's music went unrecognized. Max B also signed a contract with Amalgam Digital records label, but wasn't allowed to release any music through the label as Jim Jones's legal team prevented Max B from making any commercial releases. This lasted until May 2010, when he won the lawsuit against Jones.
As a result, his debut full-length album "Vigilante Season" came out on 22 March 2011 though it was planned to be released in 2008. Some of the songs from the album include "Where Do I Go", "Money Make Me Feel Better", and "Lord is Tryna Tell Ya Something".
2009 was very successful for him… well, the first part of the year. He released the mixtape "Coke Wave" with French Montana and his "Public Domain 5: Quarantine" mixtape, before he was incarcerated, sentenced to 75 years in prison.
Despite being imprisoned, Max B has continued to make music. He collaborated with several rappers while inside, including French Montana, Isaiah Toothaker, and many others. He would rap his verses through the phone., and his phone collaboration with French Montana featured on the track "Siiiiilver Surffffeeer Intermission", featured on Kanye West's seventh studio album "The Life of Pablo".
Moreover, in 2019 he recorded the song with French Montana entitled "Hold On". His second studio album, "Negro Spirituals" came out on 19 November 2021.
Murder Charges, Conviction, and Sentence
Back in 2006, he sent his on-again-off-again girlfriend Gina Conway and his stepbrother Kevin Leerdam to rob two men in a Holiday Inn hotel in Fort Lee, Northern New Jersey. They ambushed a man named Allan 'Jay' Plowden and tied him with duct tape. They awaited David Taylor, Allan's partner, and shot him when he entered the room. They didn't take any money and fled the scene. However, Plowden was left alive, and alerted hotel reception – the police soon arrived. Plowden was then caught with $30,000 on him and sentenced for money laundering.
They gave me 75, got it chopped to a 20 then got it down to a dozen, nigga, I'm good with the money 🌊🌊 #SUPERBAD pic.twitter.com/9WreLCLobC

— Max B (@MaxBiggavelli) July 26, 2019
Max B and his collaborators were caught just a week later, and Max was sent to Bergen County Jail in New Jersey with a $2 million bail.
He was found guilty on 9 of 11 counts during the trial, and he received his 75 years sentence on 4 September 2009.
Is Max B in Jail? When Will He Be Released?
After several unsuccessful appeals, Max B took a plea bargain for aggravated manslaughter in 2016. Three years later, it was revealed that his sentence had been reduced to 12 years. According to reports, his release date is set for 9 November 2025.
Net Worth
According to sources, Max B's net worth is estimated at $20,000. His wealth was more considerable, but his $2 million bail reduced his wealth to thousands.
Personal Life, Dating, Girlfriend, Single?
Before sentencing, he was in a relationship with Gina Conway, but the two have broken up since then. Gina is serving a 15-year prison sentence for her actions in 2006.
According to reports, Max B is currently single.