• Amalia Hernandez Navarro was a Mexican ballet choreographer and the founder of Ballet Folklorico de Mexico.
• She was born in Mexico City on 19 September 1917, and died on 5 November 2000.
• She was raised in a wealthy family and had a great passion for the arts, especially dancing.
• Amalia gained recognition in 1952 with the launch of Ballet Folklorico de Mexico, and her group was later invited to perform at the third Pan American Games.
• She was honored with a Google Doodle in 2017 on what would have been her 100th birthday.
Who was Amalia Hernandez?
Amalia Hernandez Navarro was born in Mexico City, on 19 September 1917 – her zodiac sign was Virgo and she held Mexican nationality. She was a ballet choreographer, who launched one of the most popular Mexican folkloric ensembles called Ballet Folklorico de Mexico.
She died a natural death on 5 November 2000.
Early life and education
Amalia was raised alongside her brother Agustin Hernandez Navarro in Mexico City, by their father Lamberto Hernandez who was a politician and a military officer, and their mother who was also named Amalia, and was a housewife.
Agustin was an architect who designed the building of the Folkloric Ballet School, which Amalia founded in 1968.
She was raised in a wealthy family thanks to her father whose income was high because of his involvement in the military. It was her mother who got her interested in arts, as she would explain to Amalia things related to music, singing and art, and eventually began teaching her music. Amalia showed great talent for dancing at a very early age, and her father built her a studio at their home, and was once heard saying 'there is no other alternative but to accept the career Amalia was born to have'.
Aged 17, Amalia enrolled at the National School of Dance, but after a conflict with the school's director, she quit and married, thus putting a hold on her career. However, she found life without dance boring, and thus joined the Fine Arts National Institute, working as a choreographer and a teacher of modern dance. Amalia still wasn't satisfied with what the Institute offered, and she instead turned to traditional Mexican dances, and joined the dance movement 'baile folklorico'.
Career as a ballet dancer
Amalia gained recognition in 1952, when she launched Ballet Folklorico de Mexico, a dance company which at that point numbered only eight members.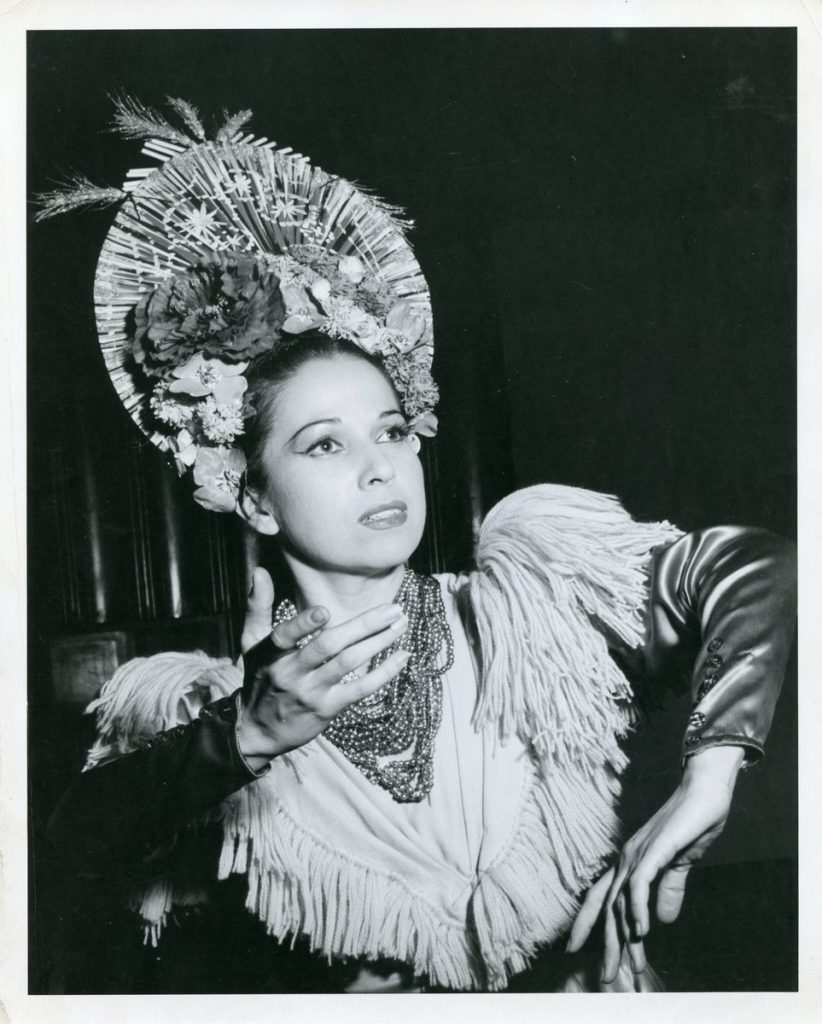 For their first performances, the women danced the Melodies of Michoacan, then in 1954, they performed on TV for the first time in the show "Fucion de Gala".
The audience loved their debut performance, and so the show's ratings went up, and Ballet Folklorico was invited to perform every week, with Amalia became the group's director. By the end of the show, 12 new dancers had joined the dance group, and the Mexican Department of Tourism became interested in them. They provided part of the money needed for their debut tour around North America to present Mexico, and the results of the tour were amazing, as by the end of it, the group numbered 60 members and was invited to perform in Chicago, Illinois USA at the third Pan American Games held from 28 August to 7 September 1959.
Amalia didn't allow fame to have a negative effect on Ballet Folklorico, and pushed the dancers even harder, choreographing more than 40 dances herself in the '60s.
The following years saw her choreograph around 30 additional dances, and her group could've been seen performing all around the world.  It's said that Ballet Folklore has performed more than 15,000 times for over 22 million people, including for the former President of the US John F. Kennedy.
Amalia was very successful in her dancing also, because she was in love with her native Mexico, while she was also interested in Mesoamerican cultures, and often introduces elements of these in her dancing choreographies when possible.
Her main idea was to introduce the Mexican culture to people, but to also add Columbian traditions and culture. The movement Mexicanidad considered her as one of their most valuable symbols, as she presented the realistic Mexico to the world.
Amalia dedicated her entire life to dancing, and she also created choreographies for specific areas of Mexico. Some of her most popular dances include "Fandangos", "Deer Dance" and "Melodies of Michoacan".
Google honored Amalia with a Google Doodle, for what would have been her 100th birthday on 19 September 2017.
Love life and relationships
Amalia was always very secretive concerning her love life, and spoke with her fans and friends only about her professional life.
She married after quitting college, but it's widely believed that this was not a marriage of love but just something that her parents wanted. Amalia didn't share a single detail concerning this marriage, and it's believed by many that she divorced her husband after she decided to return to dancing, and began spending most of her time away from home working and touring. None of this has been confirmed, as Amalia never addressed these matters.
However, there are rumors circulating the internet that Amalia dated several dancers during the best years of her career, but that she never married again, however, these haven't been confirmed either.
At the time of her death, Amalia was apparently single, was once married, but never had children.
Hobbies and other interests
Amalia was always interested in acting, but not in a way that she wanted to become an actress herself. She grew up watching movies, and after becoming famous for her Ballet Folklorico de Mexico, she was happy to accept when invited to come up with choreography for the 1954 romantic adventure movie "The White Orchid". In 2002, two years after her death, her footage was featured in the biographical documentary series "Retrato Intimo".
She was very passionate about travelling, and enjoyed her tours around North America the most.
Amalia was focused mainly on visiting locations of cultural and historical value, and allegedly one of her favorite places was Machu Picchu in Peru. She had also travelled to every continent at least once, with the exception of Antarctic.
Amalia was a lover of animals – dogs and cats were her favorites. It's said that she always wanted to have both a pet dog and a cat, but couldn't because she was away from home more often than not.
Age and height
Amalia was 83 years old at the time of her death. She had long brown hair and brown eyes, her height was 5ft 4ins (1.62m) and she weighed around 112lbs (51kgs).