• Jade Tailor is an American actress, dancer, director, singer and writer.
• She is best known for her role as Kady Orloff-Diaz in the SyFy series "The Magicians".
• She was born in Hollywood, California to parents Josef P. Kravich and Sally, nee Pansing.
• Jade has been nominated for several awards for her works in "The Magicians" and "Juke Box Hero".
• She has a net worth of over $1 million and is an animal lover.
Jade Tailor is an American actress, dancer, director, singer, and writer, perhaps most famous for her role as Kady Orloff-Diaz in the SyFy series "The Magicians". She has also made several appearances on TNT's series "Murder in the First", and NBC's "Aquarius."
What's the craze around "The Magicians"?
'The Magicians" is a hit American fantasy TV series based on Lev Grossman's trilogy by the same name. The show revolves around a secret institution known as Brakesbill University, which specializes in magic and the fantasy world; the students soon discover the weight of their abilities and the danger it poses to humanity. Throughout the series, the students are faced with various challenges that they conquer to maintain a balance.
According to critics, the character Kady was never in the original book, but was created based on two minor characters within the book. This fact alone made her the most developed personality within the show, as she wasn't confined to an original character.
In an interview, Jade admits that when first offered the chance to audition for "The Magicians", she opted for the role of Margo, as she didn't want a one-off appearance. Fortunately, the writers loved her enough to rewrite their pilot to incorporate her as a main character. Can you imagine being that good at your job?
Early Life
Jessica Lee Kravich, famously known as Jade Tailor, was born on 12 August 1985 in Hollywood, California, to parents Josef P. Kravich and Sally, nee Pansing, a '70s actress.
Her father is an Israeli-born businessman who served in the IDF special forces. You could say he was great at his job because he managed to secure a spot as the poster boy for the army. Sally Pansing, Jade's mother dipped her hand in Hollywood in the '70s when she appeared on the "Donny and Marie Show" as Donny Osmond's love interest. She eventually broke out when she bagged the lead role for the horror flick "Jenifer."
Unfortunately, she may have decided that the spotlight was not for her, and she moved on to become an holistic nutritionist. The decision may have been a bummer for her the-growing fan base, but her children probably appreciated being able to have a childhood that didn't involve paparazzi ruining beautiful family moments.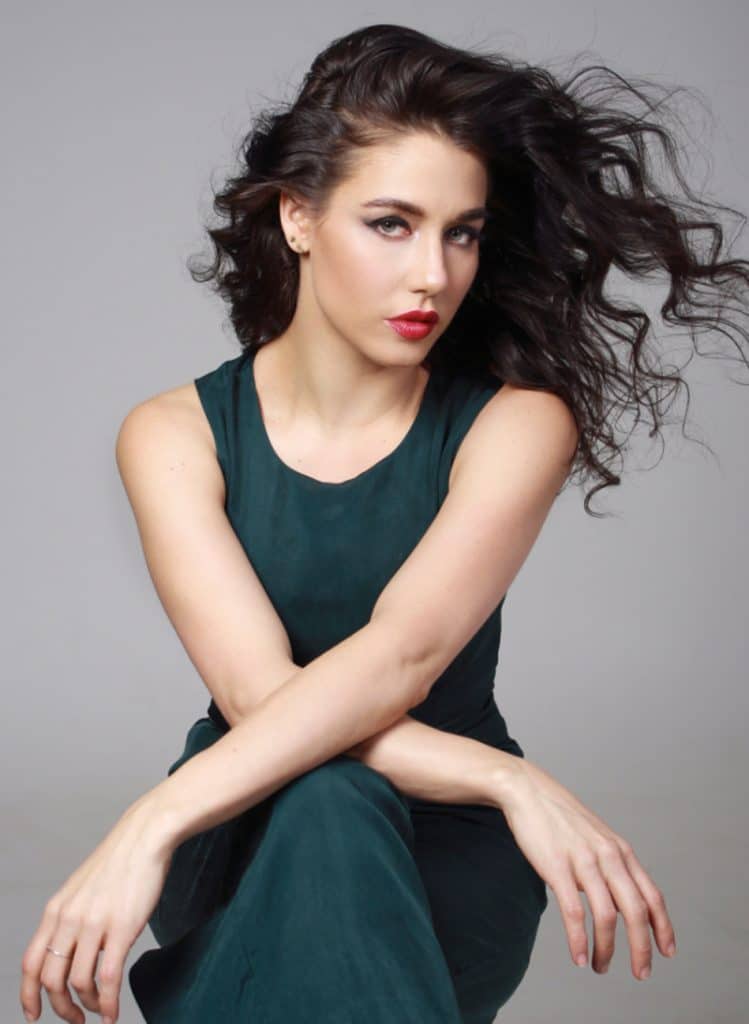 Jade was raised alongside her elder brother Shawn Kravich – the two seem close as the actress took to her Instagram recently to wish him a happy birthday and urged her followers to show him some love. Despite having a famous sister, Shawn has carved a successful path for himself, being admitted to the California state bar, and now serving as an executive director for the Snap Foundation. With all the paperwork and contracts Jade has to deal with, she must be glad to have a lawyer who actually has her best interests on his speed dial.
Jade Tailor is also Tom Malone's stepdaughter. The two seem to have a lot more in common than just being in the spotlight, as both are talented singers and have even held live concerts together. What a Hollywood way of father-daughter time, wouldn't you say?
Education
It's safe to say that Jade and raised to become a star. By the age of three she was enrolled into gymnastics, and picked up ballet when she was four. Well, being good at things most adults could only dream of doing by age seven didn't seem enough for Jade, as she also began taking voice lessons, and studied musical genres; Jazz, R&B, Rock, Classical, Musical Theatre, and Soul.
With all this talent and ambition, Jade was bound to make it big in the industry. So why not take a martial arts class so she can save on security expense later? Don't worry, Jade was way ahead of you as she took Israeli martial arts classes of Krav Maga too.
After high school, Jade set out to New York where she studied film and theatre before returning to Los Angeles to pursue a full-on career in acting.
During her early days of acting, Jade is said to have studied under Dee Wallace, a timeless Hollywood actress most famous for her role in "E.T."
Career
Jade made her debut on the Hollywood scene with the horror movie, "You're So Dead" (2007), also appearing in the short films "A Perfect Day" and "Rex Buster" within the same year. She has since landed roles in "Dark Reel"(2008), "In My Sleep"( 2010), "48 Hours to Live"(2016), and "Juke Box Hero"(2020). Besides her roles on the big screen, Jade has also been cast in the TV series, "True Blood"(2010), "Vegas"(2013), "Murder in the First" and "Aquarius"(2015), in which she worked with David Duchovny.
Her career peaked when she landed a role in the hit SyFy TV series "The Magicians" (2015-2020).
In 2020, Jade took her career to the next level when she directed the short film "Within the Silence", and also worked as a writer and director for the film "The Shift." Jade is setting her mark within the industry, as in 2020 she was nominated for the Jury Award for Best Actress for her work in "Juke Box Hero" at the Universal Film Festival. This year her short film "Within the Silence" was nominated for an Honorable Mention in the categories Best Director and Best Original Story. The film was also Monthly Winner for Best Fantasy Film at the Cannes World Film Festival.
Besides breaking big in the acting scene, Jade has also been cast in several Broadway shows, and also toured with the queen of entertainment on the "Oprah's 2020 Vision Tour." I guess you could say she has lived the dream.
Net worth
As of mid-2021, Jade Tailor's net worth is estimated to be over $1 million. With the strategic business and career moves Jade has up her sleeve, she is bound to build this number up in no time.
Hobbies
Jade has been very vocal on activism, and supports movements that seek to promote equal treatment regardless of race, gender and sexual identity.
Jade is also a big animal lover, and is constantly spending time at animal rescue centers. She is also a pet mom, and recently wished her cat and dog a happy pet's day.
Like most of us, Jade likes to relax to a good show, and has hinted to fans that she enjoys Netflix's "Stranger Things." She recently enjoyed the drive-through experience and you could tell she was fan-girling.
Physical Characteristics
Jade Tailor has kept fit and healthy. She stands at 5ft 7ins (1.7m) and weighs approximately 132lbs (60kgs), with vital statistics of 36-25-37, credited to her years in gymnastics and dancing. She has brown hair and green eyes.