• Cody Walker is an American actor, best known for finishing the late Paul Walker's role in "Furious 7".
• He is the youngest of five siblings, and a trained paramedic.
• He has starred in a variety of films and TV series since 201•
• Paul Walker was an actor, model, and car enthusiast who tragically died in a car accident in 201•
• Paul's father and daughter filed wrongful death lawsuits against Rodas' estate and Porsche, which ended in out-of-court settlements.
Who is Cody Walker?
Cody Walker is an American actor, but probably best known to the world as the youngest brother of the late Paul Walker. He was the one seen in the last scenes of the "Furious 7", helping finish the film following the death of his brother. In addition, he is also known as Blake McCracken in the TV series "In the Rough" (2017).
Early Life, Parents, and Education
Cody Beau Walker was born on 13 June 1988 under the Gemini zodiac sign, in Los Angeles County, California USA, to Paul William Walker III, a sewer contractor and former amateur boxer who won the Golden Gloves championship two times, and his wife Cheryl, a fashion model. Cody is the youngest in the family of five siblings, Paul, Aimee, Ashlie, and Caleb. After successfully completing high school, Cody enrolled at the University of California, Santa Barbara.
Before starting his acting career, Cody was working as a paramedic.
Career
Cody's acting career began in 2012 when he co-starred in the low-budget horror film "The Mine", starring Reiley McClendon, Adam Hendershott, and Valerie C. Walker. After this, he was faced with his brother's untimely death, and went on hiatus from acting for a few years. He returned, first to complete the shooting of the "Furious 7", thanks to the resemblance to his late brother.
Afterwards Cody continued his career, first with the role of West in the historical action-drama film "USS Indianapolis: Men of Courage" (2016), starring Nicolas Cage, Tom Sizemore, and Thomas Jane, then he was Blake McCracken in the TV comedy series "In the Rough" (2017), with Ryan Merriman, Sterling Knight, and Sunny Mabrey in the lead roles.
Two years later, he portrayed Eric Shaw in the action-thriller film "Shadow Wolves", starring Thomas Gibson, Graham Greene, and Louise Lombard. After this, he had a minor role in the TV series "The Last Full Measure", also in 2019, while most recently he starred in the horror-thriller film "The Jungle Demon" (2021).
Personal Life, Dating, Marriage, Children
Cody is a married man. He started dating Felicia Knox in 2008, and the two married in 2015. Since then, they have welcomed two children, a daughter Remi Rogue Walker, born in December 2017, and a son Colt Knox Walker, born in November 2020.
Net Worth
As of mid- 2021, Cody Walker's net worth has been estimated at over $2 million, earned through his successful career as an actor since 2012.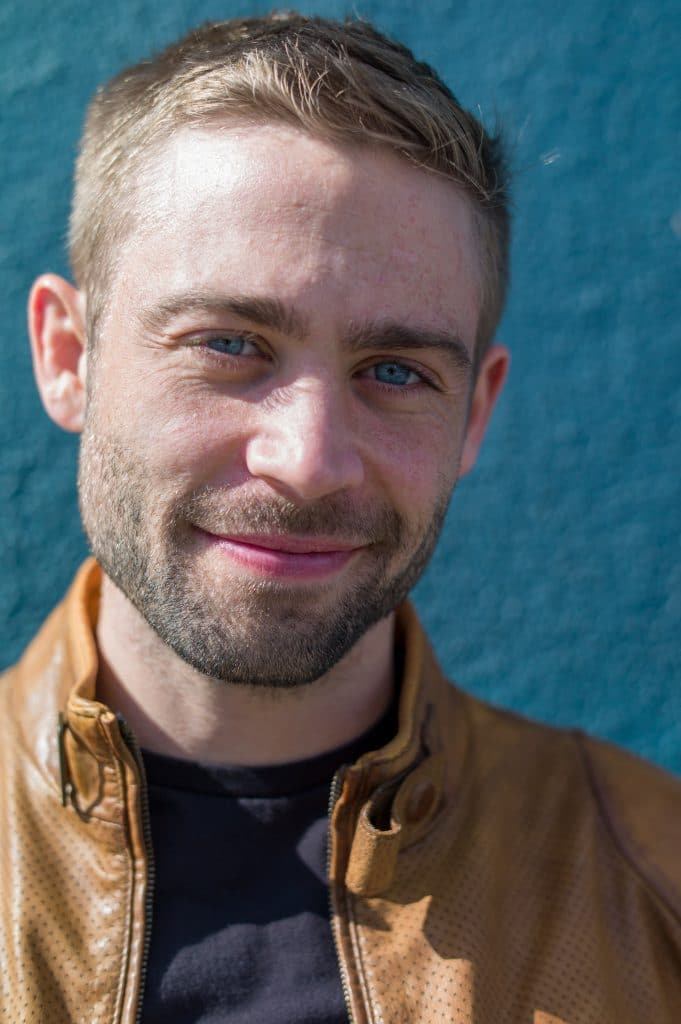 Appearance and Vital Statistics
Cody Walker has blue eyes and brown hair. He stands at a height of 6ft (1.82m), while he weighs approximately 171lbs (78kgs), with vital statistics of 40-32-35, and biceps 14.5.
Philanthropic Work
Following his brother's death, Cody took over the charity foundation Reach Out Worldwide, which helps emergency responders receive entry to disaster-stricken areas across the world. Cody, a trained paramedic, has also done his part for the community.
Cody Walker's Brother, Paul Walker – Short Bio
Born Paul William Walker IV on 12 September 1973, in Glendale, California USA, he is the oldest sibling, and was raised as a Mormon.
He went to Village Christian School in 1991, and would then attend a number of community colleges in Southern California, ultimately majoring in marine biology.
Career
Before acting Paul was a model, beginning when he was just two years old. He appeared in a television commercial for Pampers, and continued to feature in commercials throughout the '70s and '80s. One of his most notable commercials was for Showbiz Pizza in 1984, and the same year he made his acting debut in an episode of the "CBS Schoolbreak Special". In 1985 got the part of Eric Travers in the TV series "Highway to Heaven", then from 1986 to 1987 he was Jeremy Beatty in the TV comedy series "Throb".
In 1992 he secured his first major role, as Brandon Collins in the soap opera "The Young and the Restless", appearing in 24 episodes through to 1993, then continued his career with roles in such films as "Tammy and the T-Rex" (1994), "Meet the Deedles" (1998), and "Pleasantville" in 1999.
He secured roles in "Varsity Blues" and "She's All That" in the same year, for which he received high praise. In 2001 he secured the role that celebrated him as an actor,  as Brian O' Conner in the action thriller film "The Fast and the Furious" (2001), co-starring Vin Diesel and Michelle Rodriguez. Paul's character, an undercover police officer, was sent to put a halt to the illegal street racing in Los Angeles, however, he joined the crew and became one of the racers.
The film became a complete success and gave birth to a whole franchise, with Paul featuring in seven films before he tragically died; thanks to the success of the films, Paul became a star, and featured in a number of other successful projects, including the sci-fi action-adventure film "Timeline" in 2003, in which he starred with Gerard Butler and Billy Connolly, then the action-drama film "Running Scared" and "Flags of Our Fathers" both in 2006, while in 2008 he starred in the mystery drama film "The Lazarus Project". Before the abrupt end of his career, Paul also starred in the thriller drama film "Hours" (2013), and the action thriller film "Brick Mansions", written by Luc Besson, and directed by Camille Delamarre. These films were released following his death, though they were finished before the tragic accident.
Paul Walker's net worth was estimated to be over $25 million at the time of his death.
Personal Life, Death, Aftermath
Paul had a daughter Meadow Rain Walker with his one-time girlfriend, Rebecca Soteros. His daughter lived in Hawaii with Rebecca until 2011 when she moved to California to live with Paul. Meadow's godfather is the actor and Paul's great friend Vin Diesel.
Paul was a car enthusiast and owned around 30 cars, some in co-ownership with Roger Rodas. Some of the vehicles he owned include a Ferrari Testarossa, Ferrari F355 Spider Fiorano edition, Chevrolet Chevelle SS convertible, Porsche 930 Tubro, Saleen S7, Rolls-Royce Ghost, among many others.
21 of those cars were sold in January 2020 for $2.33 million at an annual car auction in Arizona.
Paul died alongside his friend and colleague Roger Rodas in a car accident on 30 November 2013. The two were returning from a charity event in Rodas' 2005 Porsche Carrera GT, when they hit a concrete lamp post and two trees which then caught fire, subsequently setting fire to the vehicle. Both of them died at the scene, and their bodies were burned beyond recognition.
Paul's father and daughter filed wrongful death lawsuits independently against Rodas' estate and Porsche, and both ended in out-of-court settlements.