Jordan McGraw:
• Born in Los Angeles, California USA on 21 October 1986 • holds American nationality.
• Singer and guitarist, son of Phil McGraw, a famous American TV personality and author.
• Lead guitarist of the band Stars in Stereo (2011-2015), main vocalist of Hundred Handed (2015• present).
• Married to Morgan Stewart in December 2020, they have a daughter together.
• Net worth estimated at over $15 million.
Who is Jordan McGraw?
Jordan McGraw was born in Los Angeles, California USA, on 21 October 1986 – his zodiac sign is Libra, and he holds American nationality. He's a singer and a guitarist, but who's perhaps known best for being the son of Phil McGraw, a famous American TV personality and author.
Early life and education
Jordan was raised in Los Angeles alongside his older brother Jay, by their father, and their mother Robin Jo Jameson, an American actress and TV personality. Jordan's brother Jay has become a famous writer and TV producer, while he's probably known best for having produced the talk-show "The Doctors".
Jordan became interested in music at a quite an early age, mostly motivated by his family, especially his father, who often listened to Led Zeppelin while driving him to school.
After enrolling at a local high school in 2001, Jordan began learning to play the guitar, and upon matriculating in 2005, he founded his first band, The Upside. He was its lead guitarist and a vocalist, but The Upside soon disbanded.
Career as a musician and the band Hundred Handed
Jordan became vice president of Organica Music Group in 2010, just a year after it was founded by the popular comedian Ron White, and he thus had an opportunity to work with various popular artists, including Crystal Harris and Margo Rey.
Between 2011 and 2015, he was the lead guitarist of the band Stars in Stereo, while he then joined Hundred Handed as their main vocalist. The band also comprised Matt Black (bassist) and Drew Langan, and the boys released their first song "Love Me Like the Weekend" in late 2015.
Around half a year later, Hundred Handed disbanded, however, they reunited only a couple of months later, and have released several songs which have become hits, such as "Vibe", "Celebrate" and "Too Good".
The boys gained recognition in 2019, when they were one of the opening acts for the famous band Jonas Brothers, during their tour 'Happiness Begins'; Jordan says that he's very close to the three Brothers, and considers them his best friends.
On 1 April 2019, Jordan's debut single entitled "Flexible" was released, and most recently, on 8 July 2021, he released his music video "SHE".
Love life and relationships
Jordan was once in a relationship with Ragan Wallake, an American photographer and actress, who's perhaps still known best for her portrayal of Hot Tub Brunette in the 2003 action crime comedy "Hollywood Homicide".
Ragan uploaded many pictures featuring them together onto her Instagram account, but they split around two years into the relationship. Ragan then set her Instagram account to private, and this made people think that Jordan was somehow responsible for their break-up.
He then began dating the American model and TV personality Crystal Harris, and they were together through 2011 and 2012.
Jordan could then have been seen dating Marissa Jack, a musician who's perhaps known better by her stage name The Golden Hippie, but they separated in less than a year.
On 9 December 2020, Jordan married Morgan Stewart, an American writer and a social media star, who's followed by more than 1.5 million people on Instagram.
Just recently, in February 2021, Morgan gave birth to their daughter they named Row Renggli McGraw.
As of July 2021, Jordan's married to Morgan Stewart, and they have a daughter together.
Hobbies and other interests
Jordan's physically quite active, and has four to five training sessions at the gym each week. He also enjoys playing golf and tennis with his friends.
He likes to drink alcohol – his favorite is whiskey.
Jordan's a huge fan of tattoos, and has numerous inked onto his hands, and his legs.
He's a dog-lover, and his pet dog has been featured in some of his Instagram pictures.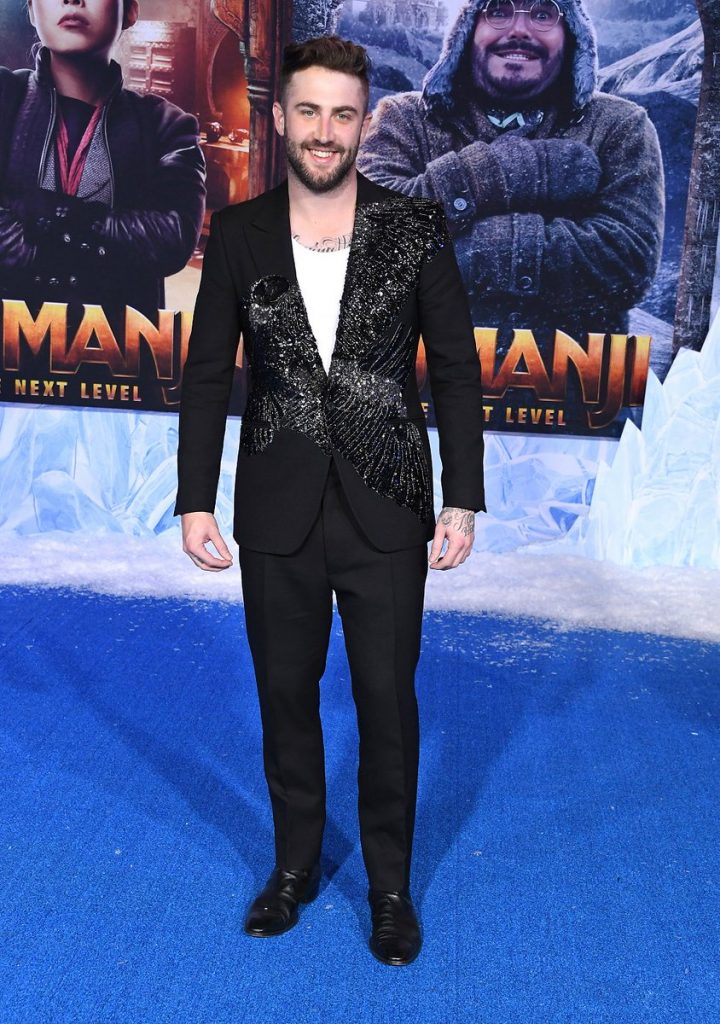 Jordan likes to watch movies late at night – his favorite actors and actresses are Bruce Willis, John Travolta and Uma Thurman, while a couple of his favorite movies are "Pulp Fiction", "Grease" and "Look Who's Talking".
Age, height and net worth
Jordan's age is 34. He has short brown hair and light blue eyes, his height is 6ft 2ins (1.88m) and he weighs around 190lbs (86kgs). As of July 2021, his net worth has been estimated at over $15 million, while his father's wealth has been estimated at over $460 million.
Who is Phil McGraw?
Phillip Calvin 'Phil' McGraw was born in Vinita, Oklahoma USA, on 1 September 1950 – his zodiac sign is Virgo, and he holds American nationality.
He's perhaps known best for having been hosting the reality talk-show "Dr. Phil" since 2002. It features Phil and his guests, whom he's helping face their problems, and the show has been nominated for 37 awards.
Phil was raised in North Texas alongside his sisters Deana, Donna and Brenda, by their father Joseph J. McGraw Jr., and their mother Anne Geraldine 'Jerry' (nee Stevens). He became interested in earning money in his early teenage years, and was 13 when he started working at an A&W Root Beer stand, followed by a job at a local pizza restaurant. Aged 14, Phil moved with his father to Kansas, as Joseph McGraw Jr. wanted to become a psychologist. Phil studied at Shawnee Mission North High School, and played football there, which earned him a scholarship at the University of Tulsa.
Phil eventually moved to Midwestern State University, and obtained his Bachelor of Arts degree in psychology in 1975. He then enrolled at the University of North Texas, obtaining his Master of Arts degree in experimental psychology, and then a PhD in clinical psychology in 1979.
Before becoming a TV personality, Phil was a renowned psychologist, and he firstly established a private psychology practice, before founding the company Pathways, and then in 1990, the company Courtroom Sciences, Inc.
In 1995, Phil was hired by Oprah Winfrey to help her with her Amarillo Texas beef trial, and after she won the case in 1998, she invited him to appear in her show.
Phil then became a regular, and this motivated him to launch his own show, "Dr. Phil", in 2002. In 2006, he stopped renewing his psychology license, as he no longer practiced it.
Phil published his first book "Life Strategies" in 1999, and it was followed by his second book "Relationship Rescue" in the following year. He then published two books in the 2000s, entitled "Self Matters" and "Family First".
In 1970, Phil married his first wife, Debbie Higgins McCall. After their divorce in 1973, Debbie claimed that Phil didn't allow her to take part in the family business, and wanted her to focus on being a housewife. She also said that Phil told her to lift weights, hoping this would improve her bustline, and that his infidelity led to their divorce. In 1976, he married Jordan's mother Robin, and the two have since been together.