• Preston Arsement, professionally known as Prestonplayz, is a YouTube gamer and social media star from Texas, USA
• He has several YouTube channels including TBNRFrags, PrestonGamez, and PrestonStylez, with over seven million subscribers and over a billion views combined
• He launched his merchandise line MyFireMerch in 2015, which includes various clothing pieces and accessories
• His estimated net worth is around $20 million, which he's acquired largely through his YouTube channels
• He is married to YouTube gamer, social media star and vlogger Brianna Barnhart, who has over six million subscribers and over a billion views on her own YouTube channel
Who is PrestonPlayz?
Preston Arsement, professionally known as Prestonplayz, is a YouTube gamer and social media star, known for creating gaming content, prank and challenge videos on YouTube. He was born under the Zodiac sign Taurus on 4 May 1994, in Texas, USA. As of 2021, he is 27 years old and holds American nationality.
Early Life and Family
Preston was born into a large family to Jaye, his biological mother, while David Arsement is his step-father; the identity of his biological father remains unknown. When Preston was three months old, Jaye and David married. In an interview, Preston disclosed that he loved his step-father as if he had been his biological father, adding that he didn't wish to meet his biological father.
Preston grew up alongside five siblings – two older brothers named David and Daka, who served in the Navy, two half-brothers Joshua and Caleb, and a half-sister Keeley. Most of his half-siblings, and his father, have YouTube channels and create similar gaming content, focusing mainly on Minecraft; the channels are entitled PapaFrags, KeeleyElise, and TbnrCJ.
During his formative years, Preston was very physically active, as he played various sports such as baseball, soccer and basketball. Reportedly, he was very interested in paintball too, and thought of pursuing it professionally. His second childhood love has always been games – in an interview he said: "I started gaming at the young age of four! My lovely mother bought me a Sega Genesis console with Sonic the Hedgehog. I started playing Call of Duty 4 when I was 12 on the PC, and somehow met someone who wanted to recruit me to compete online against other clans."
Talking of his education, after matriculating from high school, he enrolled at Travis Academy of Fine Arts.
YouTube Career
Preston launched his YouTube channel entitled TBNRFrags channel in 2010, but didn't begin creating and posting videos until 2014. At the time, young YouTuber Preston thought to cash in on his love for games by streaming and playing online, and mainly focused on Fortnite. Preston quite quickly garnered a fanbase – after posting 18 videos, he had already amassed over 20,000 subscribers to his channel. He disclosed the secret in an interview,  saying "Haha, so about that… I may or may not have had hundreds of prior uploads that I deleted once my channel started to gain traction.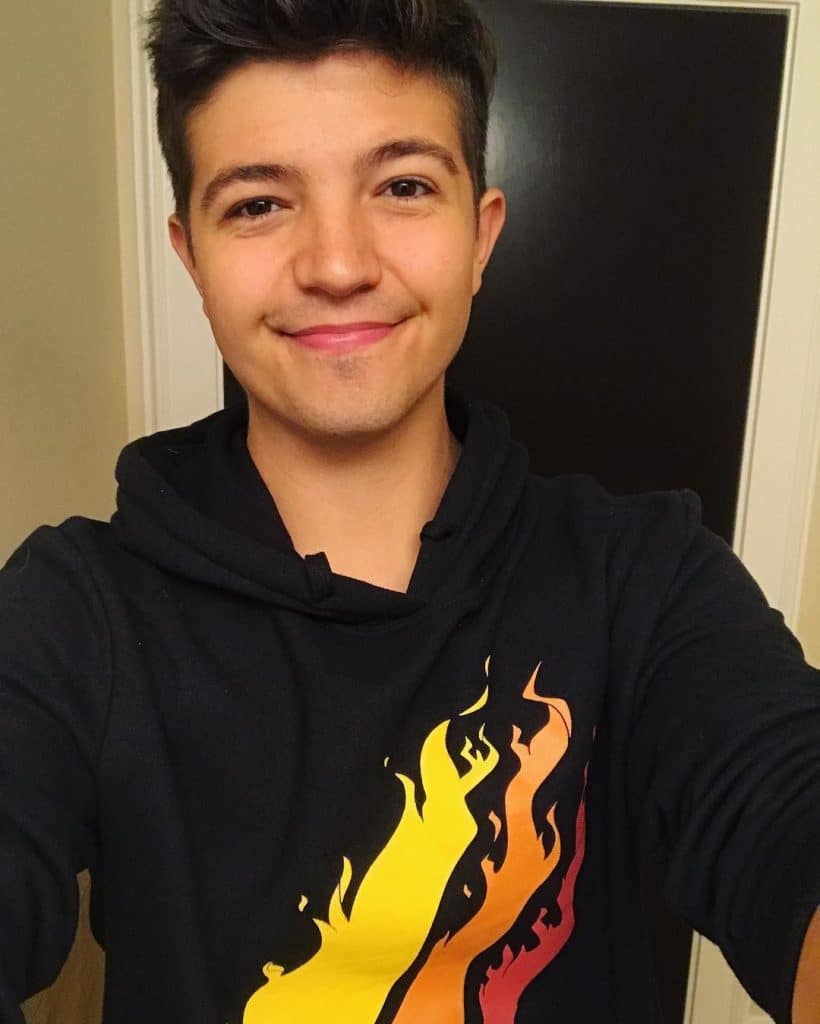 The reason being, I felt they just were not up to my quality standards for the new audience I was starting to build." His channel currently has over seven million subscribers, with over a billion views.
Slowly gaining attention and recognition, he launched another self-titled YouTube channel in 2012, which at the moment, counts over 17 million subscribers with over five billion views. This channel houses various content ranging from testing viral TikTok hacks, challenges, and interesting video blogs such as "I Challenged Real Police to Hide and Seek", and "I Trapped my Little Brother in School".
Preston launched several other YouTube channels too, including PrestonGamez in 2017, which focuses on Roblox, now with over three million subscribers with 608 million views as of 2021.
Some of the most viewed videos include "Roblox Would You Rather Challenge Me with My Wife", and "I Cheated! Girl vs Boy Roblox Hole in the Wall".
PrestonPlayz channel was launched in 2018, and it currently has nearly 11 million subscribers and over three billion views. This channel focuses on gaming content, precisely Minecraft. The following year he created the PrestonComic YouTube channel, which has over 500,000 subscribers with 13 million views, and which also focuses on Minecraft. However, it appears inactive, as the last video was posted in November 2020.
In 2020, he launched the PrestonShorts channel, which revolves around humorous content and sketches, often with his wife and other family members. Some of the videos are entitled "Dads Be Like-Date Night", "I Trapped My Wife in an Underwater Prison", and "Preston V.S. 3500 Pound Wall of Ice".
In addition, Preston reportedly co-owns a Minecraft server called CosmicPvP, with another YouTube celebrity MrWoofless. The server was created in 2014, and offers various modes; Preston often plays on this server, and streams on his YouTube channels.
His PrestonStylez Merch line
In 2015, Preston launched his merchandise line entitled MyFireMerch, which includes various clothing pieces and accessories, such as tees, hoodies and backpacks with his signature fire logo. Preston also has a collection of his toys, such as Preston Plays Plushy, and Collectible Squishy.
Personal life
Preston has been married to nurse Brianna Barnhart since May 2018. After dating for a couple of years, the couple initially announced their engagement in October 2017.
In the Q&A video, Brianna disclosed how they had met, saying "I was working in the ER as an RN, and I was working with his aunt. I was talking to his aunt, and she was like "You should meet my nephew he's so cute, your hearts match each other, here's a picture of him". Then we got coffee and spent six hours talking".
Preston is very active on his social media accounts. His Instagram account has over 1.5 million followers, while his Twitter has nearly two million fans. He's also very active on TikTok, and his account has nearly eight million followers with over 65 million likes. In addition to his various social media accounts, he also has an Instagram account for his clothing brand, with nearly 800,000 followers.
What is his net worth?
As of 2021, his estimated net worth is around $20 million, which he's acquired largely through his numerous YouTube channels. It's believed that Preston makes approximately $14 million on a yearly basis from YouTube alone. He additionally earns through sponsorship deals and affiliations, as well as through his merchandise. His wife's net worth is estimated at around $700,000.
Physical stats and Hobbies
Preston is 5ft 8ins tall (173) and weighs around 132lbs (60kgs). His hair is dark brown, further adorned with hazel eyes.
When it comes to his religious outlook, he's a devout Christian, who often cites Psalms in his posts.
Briefly about Brianna
Briana, a Texas native, is also a YouTube gamer, social media star, and vlogger with her own self-titled YouTube channel, who mainly rose as Preston's better half. Brianna often appears in Preston's videos, and collaborates with him on various projects, including his merch line. Some of her videos are entitled "I Let a Tesla Control My Life for 24 Hours", and "Extreme Boy vs Girl 100 Layers Challenge". She launched her channel in 2018, and it currently has over six million subscribers with over a billion views. In a video, she disclosed that she had stopped working as a nurse, as she'd found fame on the YouTube platform.
Brianna is a huge fan of Disney and Harry Potter.
Her favorite foods include prawns, mashed potatoes, and chocolate chip cookies.