Who is Jason Ralph?
Jason Ralph is an American television, film and theater actor and producer, probably best known to the world as the Boy in the play "Peter and the Starcathers" (2013), but also as Quentin Coldwater in the TV series "The Magicians" (2015-2019), among other roles both on stage and on screen that he's secured in his career.
Jason Ralph Biography: Age, Childhood, and Education
Jason Ralph was born on 26 April 1986 under the Taurus zodiac sign, in West Palm Beach, Florida USA, to Noel Gonzalez and his wife Beth Ann Gonzalez. Although born in Florida, Jason spent his childhood and formative years in McKinney, Texas USA, a city 32 miles (50kms) north of Dallas. He discovered a passion for performing arts at an early age, and made his first appearance in the elementary school play "The Boy Who Cried Wolf".
He went to McKinney High School from which he matriculated in 2004, and then enrolled at Collin College where he continued to work on his acting skills, portraying Shakespearean characters Sebastian in the play "Twelfth Night", and Bertram in the play "All's Well that Ends Well".
Jason then transferred to the State University of New York at Purchase, from which he obtained a BFA degree in 2010, and while there Jason made a few more stage performances, including as Valentine in the play "Two Gentlemen of Veron", then as James in "Book of Days", while he also portrayed Lord Darlington in the play "Lady Windermere's Fan".
On-Screen Career Beginnings
Jason's acting career started with a string of minor roles in such TV series as "The Good Wife" in 2010, and "Gossip Girl" in 2011.
He also made an appearance in the TV mystery series "Unforgettable" in 2011, while in 2013 he made his film debut as Gary in the romantic comedy-drama film "Brightest Star", starring Chris Lowell, Rose McIver and Jessica Szohr.
The following year Jason secured the starring role in the romantic comedy-drama film "I'm Obsessed with You (But You've Got to Leave Me Alone)", alongside Rachel Brosnahan and Manish Dayal, and also featured in the action crime-drama film "A Most Violent Year", written and directed by J.C. Chandor, and starring Oscar Isaac, Jessica Chastain, and David Oyelowo.
Rise to Success
He continued rather successfully with his career into the second half of the 2010s.
First, he played Harrison Dalton, the son of the President of the United States in the TV series "Madam Secretary" (2015), and then he was selected for the part of Quentin Coldwater in the TV fantasy mystery-drama series "The Magicians", featuring in 52 episodes through 2019 in this award-winning series, which made him one of the star actors.
Concurrently he appeared in the short-lived biopic "Aquarius" (2015-2016), about LAPD Detective Sam Hodiak, portrayed by David Duchovny, and was Jake Devereux in the TV romantic comedy series "Younger", which stars Sutton Foster, Hilary Duff and Debi Mazar. In recent years he's appeared in the thriller-drama film "I'm Thinking of Ending Things" (2020), starring Jesse Plemons, Jessie Buckley and Toni Collette, and in 2021 he featured in two episodes of the critically acclaimed comedy-drama series "The Marvelous Mrs Maisel".
On-Stage Career
Once he obtained his degree at Purchase, Jason co-founded the theater company Strangemen Theater, now known as Strangemen & Co. Helped by his classmates, he assumed the position as the theater's artistic director, while as of 2018 he's also served as the President of the theater.
Parallel with his work as the artistic director, Jason also undertook stage roles and made his debut in 2011 as Jordy in the play "IN". He continued with roles in such plays as "The Dunes", "The Little Mermaid" which he also produced, and "The Woodsman" (2012-2014). It was in 2012 that he gained world fame when he was selected to portray Boy/Peter Pan in the play "Peter and the Starcatcher".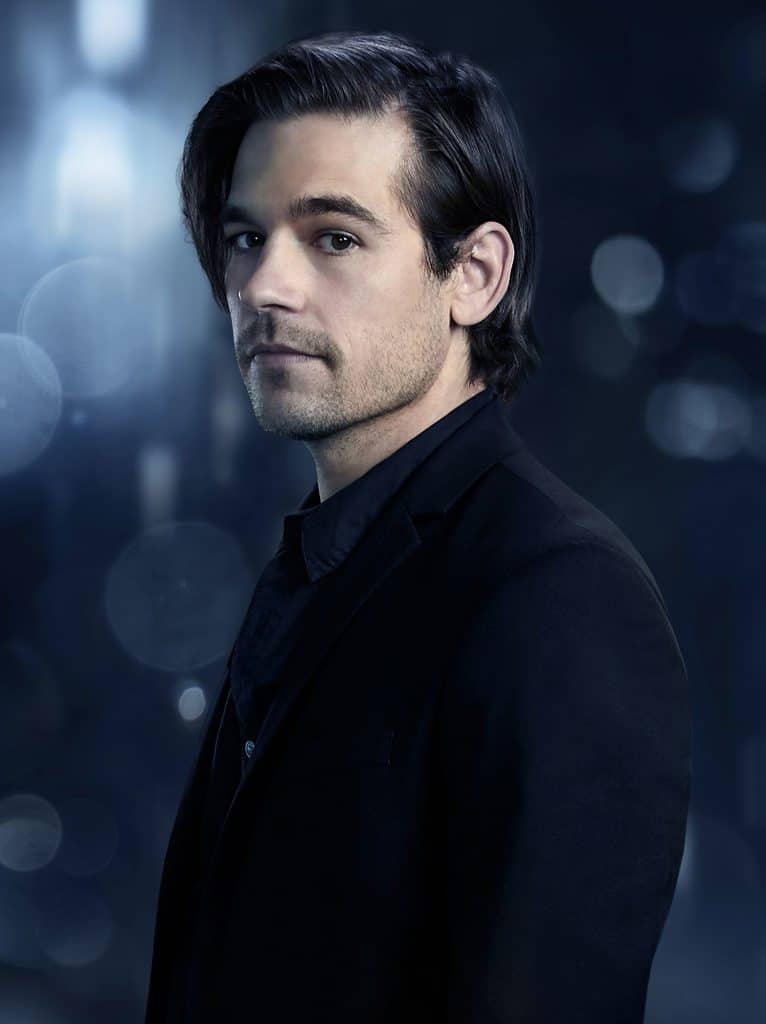 The play was performed at Brooks Atkinson Theatre in 2012, while in 2013 it was given an off-Broadway run at New Worlds Stages. Since then, in 2013 he was Chris Conrad in the play "On the Head of a Pin", which he also produced, then in 2018 he was the producer behind the play "Bernie and Mikey's Trip To the Moon".
Furthermore, Jason has worked on the plays "The Courtroom" in 2019, and "The Great Filter" in 2020.
Personal Life, Marriage, Wife
When it comes to his personal life, Jason hasn't been the one to talk about it very often. However, it's known that he's been married to actress Rachel Brosnahan since 6 June 2016. The couple kept their marriage a secret for a couple of years, until in early 2019 when Rachel stated that they'd been married for years, but had only recently revealed their romance to the public.
Net Worth
As of mid- 2021, Jason Ralph's net worth has been estimated to be over $2 million, earned through his successful career as an actor, during which he's appeared in more than 20 film and TV titles, while his theater work has also added to his wealth.
Appearance and Vital Statistics
The prominent actor has brown eyes and brown hair. He stands at a height of 5ft 9ins (1.75m), while he weighs approximately 160lbs (72kgs). His vital statistics are currently unknown, but he has an average figure.
Jason Ralph's Wife, Rachel Brosnahan's Short Bio
Rachel Elizabeth Brosnahan was born on 12 July 1990 under the Cancer zodiac sign, in Milwaukee, Wisconsin USA, to a British mother Carol and American father who is of Irish descent, who both worked on children's book publishing. She is the oldest of three, and has a younger brother and sister.
The family moved to Highland Park, Illinois when she was four years old, where she went to Wayne Thomas Elementary School and Northwood Junior High School.
While in junior high, Rachel was a member of musical theater, and fell in love with the performing arts. When she was 16 years old, she attended a class with Carole Dibo, director of Wilmette's Actors Training Center, who has since become Rachel's manager. After high school, Rachel enrolled at New York's University's prestigious Tisch School of the Arts, from which she obtained her degree in 2012.
Rachel's career actually started in 2009, when she was selected to play Lisa in the horror film "The Unborn", written and directed by David S. Goyer, and starring Odette Annable as a troubled young woman fighting unholy spirits.
Since then, Rachel has featured in more than 40 film and TV titles, with a number of these projects being prominent roles. In 2011 she co-starred next to Bernadette Peters in the drama film "Coming Up Roses", and in 2013 she starred in the romantic crime-drama film "A New York Heartbeat", alongside Escher Holloway and Eric Roberts.
The same year, she made her big breakthrough when she was chosen for the part of Rachel Posner in the political drama series "House of Cards". Her character was planned only to feature in two episodes, however, the showrunner Beau Willimon was impressed by her acting, and she remained in the show as a recurring character until 2015, and ultimately received a Primetime Emmy Award nomination in the category for Outstanding Guest Actress in a Drama series. Rachel continued with television roles, and played Abby Isaacs in the TV series "Manhattan" (2014-2015), while in 2016 she featured in Woody Allen's TV mini-series "Crisis in Six Scenes".
However, she rose to stardom with the role of Miriam 'Midge' Maisel in the TV comedy series "Marvelous Mrs Maisel" (2017-2021), about a housewife in the late '50s who desires to become a stand-up comedian. Rachel won a Primetime Emmy Award for her work on the series, and two Golden Globe awards, in addition to a number of other prestigious awards. In addition, in 2020 she starred in the thriller-drama film "The Courier" next to Benedict Cumberbatch, and the same year was the female lead in the crime-drama film "I'm Your Woman".
She is currently working on the film "Dead for a Dollar", set to star alongside Christoph Waltz and Willem Dafoe.
According to sources, as of mid- 2021 Rachel Brosnahan's net worth has been estimated at close to $15 million.
Rachel has dark brown hair and blue eyes. She stands at a height of 5ft 3ins (1.61m), while she weighs approximately 115lbs (52kgs), with vital statistics of 36-25-36, and bra size 32D.