• Leo Howard is an American martial artist, actor and musician.
• He holds a Guinness World Record for being the youngest TV director at 16.
• He has trained in various martial arts and specializes in Shorin Ryu, in which he holds a blackbelt.
• He has acted in various TV shows, movies, and commercials and has also directed a couple of TV shows.
• He is also part of a rock band, owns a pet sheepdog, and has a net worth of over $9 million.
Leo Howard is an American martial artist, actor and musician, possibly best known for incorporating his martial arts skills into his feature film and television roles. He played Young Snake Eyes in "G.I Joe: The Rise of Cobra", and Jack in Disney XD's "Kickin' It".
Beside his karate and acting skills, Leo Howard holds a Guinness World Record for being the youngest TV director at the age of 16!
Learn all you need to know about the multi-talented Leo Howard in this biography.
Early Life, Family, Educational Background
Leo Howard was born on 13 July 1997 under the zodiac sign of Cancer, in Newport Beach, California USA.
His parents Tom and Randye Howard are professional dog breeders – they own The Big Bulldog ranch, specializing in the breeding and rescue of English and French bulldogs.
Leo holds American nationality, however he is of mixed ethnicity as his father is of British descent, while his mother has Russian-Jewish ancestry. Thus, Leo grew up in a multicultural home. He was raised in Fallbrook, San Diego County, where he attended Tri-City Christian Schools.
As early as the age of three, Leo developed an interest in martial arts, and when he turned five, his parents enrolled him at a dojo in Oceanside, California. After a year, Leo switched to another dojo to study Shorin Ryu, a major Okinawan karate style, and two years down the line, he advanced to extreme martial arts, adding gymnastics to his routine.
Now he's trained in various martial arts, such as karate, Brazilian Jiu Jitsu, Wu Shu and MuayThai. However, he specializes in Shorin Ryu, in which he holds a blackbelt. Leo Howard became home-schooled when he started pursuing in martial arts, and acting full time. When working, he lived at his family home in Studio City, California.
Career
Martial Arts
Martial arts world champion Matt Mullins accepted Leo into his class, making him the youngest student to study under the world champion. He was so outstanding that he had won three world championships by the tender age of eight. At age nine, Leo joined the Sideswipe Performance Team. The martial arts-based group, which Matt Mullins headed, traveled all over the country, entertaining audiences with a combination of martial arts, dance, and acrobatics.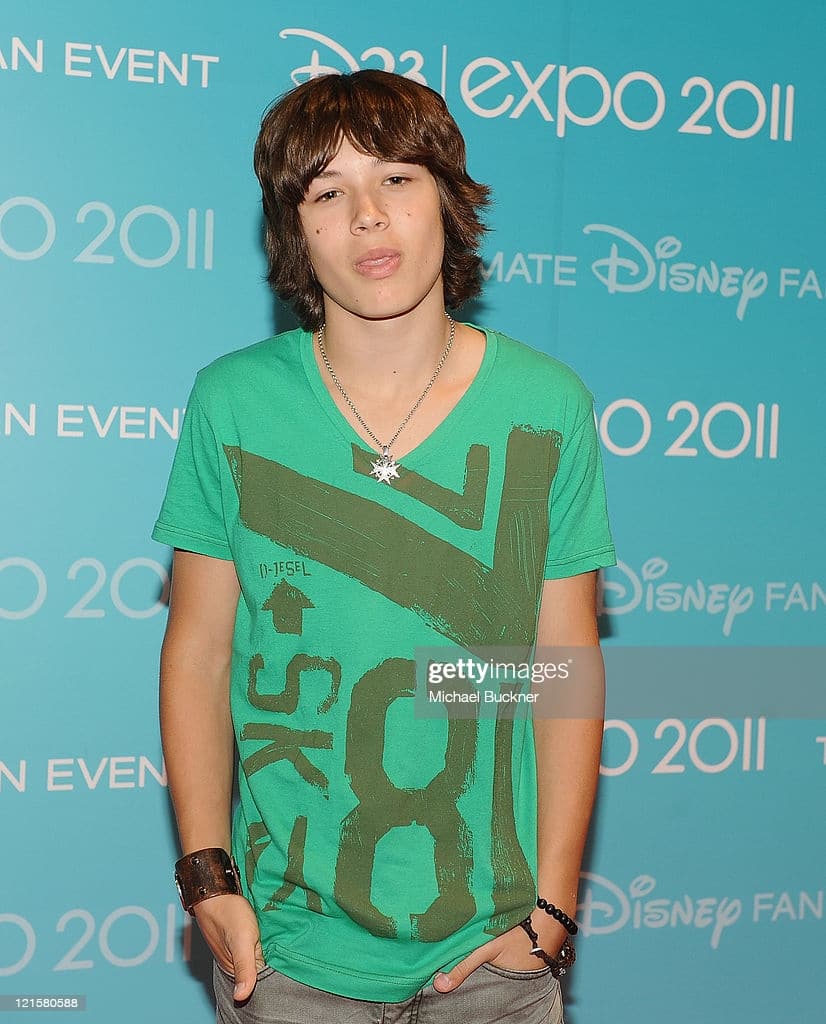 He was the youngest ever to join the Sideswipe Team.
Speaking to Bleacher Report, Leo said 'I'd be nowhere without martial arts. It's a passion.'
Acting Career
When Leo was a young boy, he admired the way actors Bruce Lee and Chuck Norris incorporated martial arts into their acting. It was then that he decided to be that actor too.
At a martial arts tournament, someone spotted Leo's potential and referred him to their talent manager, and Leo soon landed roles in commercials, and modeled for print advertisements.
Just before his eighth birthday, Leo Howard made his television debut in "Monk", guest-starring as the little karate kid for Halloween.
For the next few years after his debut, Leo focused on performing with the Sideswipe Team, before returning to acting in 2009.
In 2009, Leo landed his first lead role as Leo Little in Disney's television series, "Leo Little's Big Show." He and his sister Amy Little (portrayed by G. Hannelius) interviewed Disney stars in their family room.
He made his feature film debut playing Eric Brooks in the family movie "Aussie and Ted's Great Adventure" (2009). In August of 2009, Leo appeared in the action film, "G.I Joe: The Rise of Cobra," playing Young Snake Eyes, an subsequently played Laser Short, one of the 'Short' brothers in "Shorts," an American family comedy, playing the role opposite Trevor Gagnon and Rebel Rodriguez. The film earned him the Young Artist Award nomination for 'Best Performance in a Feature Film.'
For Disney XD, Leo took a recurring role as Hart Hamlin in the series "Zeke & Luther" (2009-10), then landed a lead role in "Logan", playing Logan Hoffman.
In 2011, Leo received international accolades for performing his own stunts in "Conan the Barbarian", in which he played Young Conan. Then he played Jack Brewer, the teenage karate expert in Disney XD's comedy series, "Kickin' It", opposite Olivia Holt and Dylan Riley Snyder; the comedy series aired from 2011 through 2015.
Concurrently in 2013 he played Logan Hunter in "Shake It Up", then Grover Jones in "Freakish" in 2016. Since 2019, he's portrayed Ethan in "Legacies", an American fantasy drama created by Julia Plec,
Directing
At 16, Leo Howard made his directing debut in season four of "Kickin' It", with the episode "Fight at the Museum", which led to his induction into the Directors Guild Association. He also bagged a Guinness World Record for being the youngest person to direct an episode of a TV series. Since then, he's directed a couple of other TV shows, such as an episode of "Gamer's Guide to Pretty Much Everything".
Musical Career
Leo Howard belongs to a rock band, 'Ask Jonesy & Company', which consists of Troy Romzek (vocals/guitar), Ricky Ficarelli (vocals/bass), and Leo Howard himself (vocals/guitar). They released their debut single, "Burning Fire" in June of 2017, and their follow-up single, "Stings", a slow ballad about broken love, a few weeks later. On 11 July 2018, the band announced that they would be taking a prolonged break as a group.
For now, fans are not expecting any releases from the rock band.
In 2016, Leo appeared in Olivia Holt's music video, "History" playing the role of a love interest.
Personal Life, Relationship
Leo Howard was rumored to be dating Olivia Holt, his co-star in "Kickin' It" sometime in 2012.
They were seen together so often that tongues started wagging, but he debunked the rumors when he started dating Micayla Johnson in 2013. They were together for over four years, before  break-up for undisclosed reasons.
He seems to be in a romantic relationship with model Madeleine White, as the duo has been spotted together at public functions since 2017.
However, Leo has not made an official statement on the rumor yet, preferring to keep his personal life out of the media.
Leo Howard now lives in Los Angeles, with his sheepdog, Murphy.
Appearance, Clothing Style
Leo Howard stands tall at 5ft 10ins (1.79m), and weighs about 170lbs (77kgs). He has brown hair and a pair of dark brown eyes.
Being a celebrity and former model, Leo definitely knows his fashion. He goes for simple and classy looks. He wears classy tuxedos for red carpet events, while he prefers a pair of shorts and button-down shirts to show off his ripped muscles for more casual outings.
Drinks were had and Taco Bell was consumed and I'm not mad about it… till next time Vegas. @cromwellvegas #OnlyatTheCromwell https://t.co/gThEhQMFZ1 pic.twitter.com/EbgX53bfH2

— Leo Howard (@iamLeoHoward) November 11, 2019
Hobbies, Favorite Things, and Interesting Facts
Leo loves collecting antique weapons- especially swords and knives.
He enjoys cooking.
He loves spending time outdoors.
Playing the guitar is his hobby.
He is an avid pet lover; he once had a pet bulldog named Bella. Leo also volunteers at a local vet clinic in his free time.
His favorite fighters are Brock Lesnar and Georges St. Pierre.
He likes to travel.
Net Worth and Salary
24-year old Leo Howard has had a successful run so far in the entertainment industry. As of 2021, his net worth is reported to be over $9 million. At the moment, details of any property owned by Leo Howard remain undisclosed.