• Born in Basauri, Basque Country, Spain, in 1974
• Best known for her role as Lourdes in the 2014 drama movie "Flowers"
• Appeared in 21 movies and 6 TV series, including the 2017 fantasy horror "Errementari"
• Currently plays Raquel Murillo in the critically acclaimed action crime mystery "Money Heist"
• Estimated net worth of over $1 million
Who is Itziar Ituño?
Itziar Ituño was born in Basauri, Basque Country, Spain, on 18 June 1974 – her zodiac sign is Gemini and she holds Spanish nationality. She's an actress, who's probably known best for her portrayal of the lead character Lourdes in the 2014 drama movie "Flowers", written and directed by Jon Garaño, and which also starred Nagore Aranburu and Itziar Aizpuru. It follows the life of Ane who's receiving flowers every week at the exact same time, without knowing who sent them. The movie won eight of the 26 awards it was nominated for.
Early life and education
Itziar was raised in Basauri, and hasn't spoken of having any siblings which is why she's believed to be an only child. She hasn't spoken about her parents either, as they prefer to be left out of media.
She grew up being interested in acting, and appeared in various plays performed at her elementary school as well as later at her high school. Itziar matriculated in 1988, and then practiced acting at the Basauri Theatre School, before enrolling at the University of the Basque Country, from which she obtained her Bachelor's degree in urban-industrial and political sociology in 1994.
Roles in movies
Itziar has been credited with appearing in 21 movies and six TV series.
She made her debut film appearance in 2003 with her portrayal of Raquel in the thriller "El Final de la Noche", and a couple of her following roles were in the 2004 drama "Agujeros en el Cielo", the 2005 short drama "Sere Tus Ojos" and the 2010 drama "Stars to Wish Upon".
In 2011, she starred in the biographical drama "Sabin" which failed to attract any attention, while the year 2014 saw her play Amaia in the thriller "Lasa y Zabala" written by Joanes Urkixo, directed by Pablo Malo and which starred Unax Ugalde, Francesc Orella and Oriol Vila. The movie follows two police officers who kidnap two terrorists, tortured and buried them in 1983, while their bodies were only found in 1985.
A couple of Itziar's following roles were in the 2014 short drama "El Buen Mal", the 2015 drama "An Autumn Without Berlin" and the 2016 comedy "Igelak". The year 2017 saw her play Enfermera Reanimación in the drama "Morir", written and directed by Fernando Franco, and which starred Marian Alvarez, Cesar Sarachu and Andres Gertrudix. It follows the couple Luis and Marta who have both been infected by a disease, and it won one of the 13 awards it was nominated for.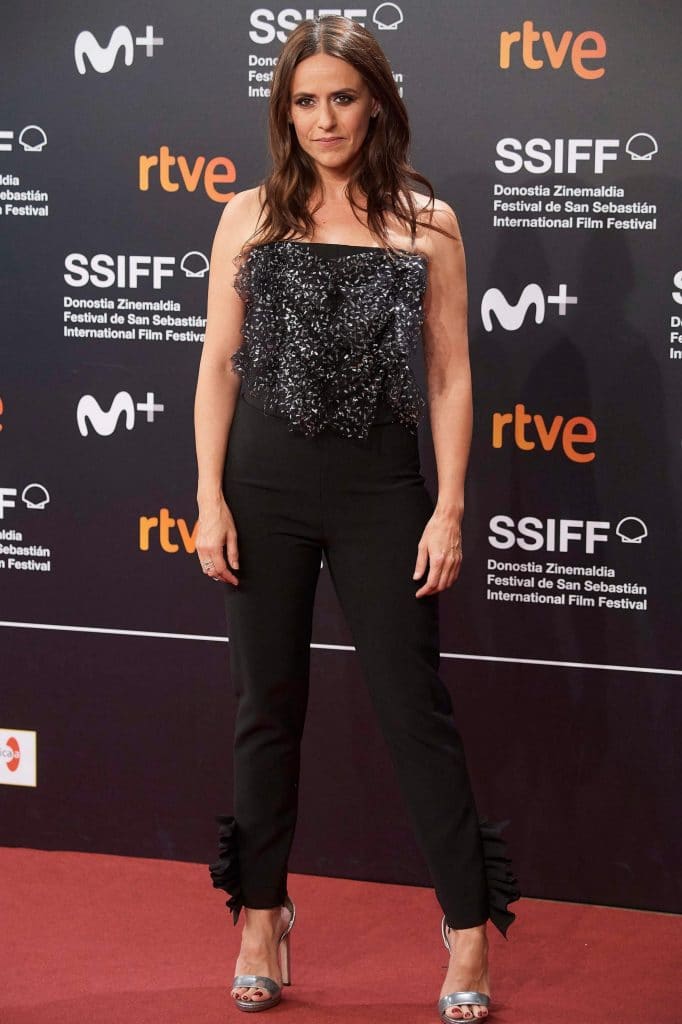 Perhaps the most popular movie in which Itziar has appeared in was the 2017 fantasy horror "Errementari" written and directed by Paul Urkijo Alijo and which starred Kandido Uranga, Uma Bracaglia and Eneko Sagardoy. It follows the lives of people in a village which is inhabited by a blacksmith who's working with the devil; the movie won four of the six awards it was nominated for.
Three of Itziar's most recent roles in movies have been in the  drama "Nora", the drama "Death Knell", and the short comedy "Canibales", all in 2020. She's currently shooting for two upcoming movies: the action adventure drama "Ilargi Guztiak", and the short drama "Salvation Has No Name".
Roles in TV series
Itziar made her debut TV series appearance with her portrayal of Nekane in 59 episodes of the family comedy "Goenkale", which aired from 2000 to 2014 (she joined the cast in 2012), and starred Joseba Usabiaga, Ylenia Baglietto and Tanya De Roberto.
The series attracted little attention, and received mixed reviews.
In 2017, she made a guest appearance in the episode "No Estoy Loco" of the fantasy crime drama "Lifeline", and the same year saw Itziar play the supporting character Koro in five episodes of the romantic comedy drama "Cuentame" which stars Imanol Arias, Ana Duato and Pablo Rivero, and follows the lives of a family from the end of the Franquist dictatorship to the early 1980s. The series' is a huge hit, and has been airing since 2001, winning 71 awards of the 183 it has been nominated for.
Since 2017, Itziar has been playing Raquel Murillo in the critically acclaimed action crime mystery "Money Heist" (original "La Casa de Papel"), created by Alex Pina and which stars Ursula Corbero, Alvaro Morte and Itziar.
It follows a team of robbers trying to rob the Royal Mint of Spain of over 2.4 billion euros, which would be the largest robbery in the history of Spain. The series has been nominated for 58 awards winning 29. In 2020, Itziar played Amaia in four episodes of the drama mini-series "Alardea".
Other credits
Itziar has appeared in various TV specials and documentary films, such as the 2015 TV special "Festival de cine de San Sebastian – Gala de Inauguracion", the 2018 documentary movie "Basque Selfie", and the TV special "Festival de cine de San Sebastián 2019: Gala de Clausura".
She has made a guest appearance in various talk-shows, such as "Vivement Dimanche", "MasterChef" and "CFF Talks TV Series".
Awards and nominations
Itziar has won only a single award: a 2015 Toulouse Cinespana Best Actress Award for her performance in the drama movie "Flowers".
Love life and relationships
Itziar hasn't spoken of any men or women she has perhaps been with, however, there are various rumors circulating the internet regarding her relationships, and sexual orientation as well.
It's believed by many that Itziar's today in a relationship with a non-celebrity man, and that she's keeping him away from the media's attention because of how it could affect their love life. Some have even claimed to have been seen her walking hand in hand with the man in question, however, no evidence has been provided to support these claims, nor has Itziar commented.
There are also those who believe her to be a lesbian, claiming that this is why she hasn't spoken of any men she has been with, but this hasn't been confirmed either.
As of March 2021, Itziar appears to be single, hasn't married and doesn't have children.
Hobbies and other interests
Itziar's somewhat addicted to being active on Instagram because of all the attention she gets from her fans. She's currently followed by around 4.7 million people, while she's uploaded close to 1,000 pictures, most of which have been taken during her everyday life.
She's keen on traveling, and her acting career has taken her to various European countries such as France, Portugal and Germany, and Itziar has also been to various American states, including New York and Nevada.
Her dream travel destination is Dubrovnik in Croatia.
She's physically active as she has several training sessions at the gym each week, thus her fit body, while she's also following a strict diet.
Itziar has her own favorite Hollywood actors and actresses, some of whom are Leonardo DiCaprio, Will Smith and Kate Winslet, and a couple of her favorite movies include "Titanic", "I Am Legend", and "The Eternal Sunshine of the Spotless Mind".
Age, height and net worth
Itziar's age is 46. She has long brown hair and brown eyes, her height is 5ft 4ins (1.64m) and she weighs around 120lbs (55kgs).
As of March 2021, her net worth has been estimated at over $1 million.