• Static Major was a late American singer-songwriter and record producer born in Louisville, Kentucky
• Was a member of the hip hop group Playa and wrote songs for various popular musicians and bands, including Destiny's Child and Aaliyah Dana Haughton
• Co-wrote and co-produced the song "Pony" by Ginuwine in 1996 and wrote songs for Aaliyah's 3rd album "Aaliyah"
• Was posthumously featured on Drake's 2018 song "After Dark", Jack Harlow's 2020 song "Luv Is Dro" and The Weeknd's 2021 single "Poison"
• Had a net worth of over $5 million at the time of his death
Who was Static Major?
The late American singer-songwriter and record producer Stephen Ellis Garrett Jr, perhaps remembered best as Static Major, was born in Louisville, Kentucky USA, on 11 November 1974, meaning that his zodiac sign was Scorpio. He was a member of the hip hop group Playa, and also wrote songs for many popular musicians and bands, including the girl group Destiny's Child, the hip hop group Pretty Ricky, and American singer and actress Aaliyah Dana Haughton.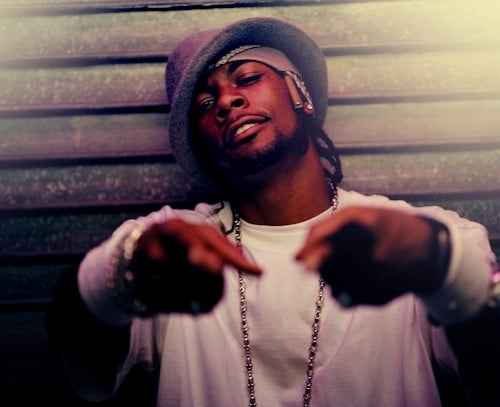 Education and early life
Static was raised alongside his sister in Louisville, by their mother who was the musical director at their church, and their father who was the pastor; the family went to church at least once a week, Static was in the church's choir, and his sister played the piano.
He became passionate about music at a quite an early age, and was 14 when he enrolled at a local high school in Louisville, and there began playing both guitar and piano. Static was 15 when he, Benjamin 'Digital Black' Bush and Jawaan 'Smoke E. Digglera' Peacock founded the hip hop group Playa, but Static still remained focused on his education; he matriculated in 1993, but then didn't enroll at college.
Playa
Playa was signed to Swing Mob, and they spent the year 1994 recording their debut album, however, it hasn't been released to this day; they released several singles in the following year, including "Ridin' Around", "Gotta Feel Tha Vibe" and "Pass Da Light".
They signed a contract with Def Jam in 1998 and released their album "Cheers 2 U" in the same year; it was the album's eponymous single that made the trio popular.
Playa – Cheers 2 U 🔥🔥🔥🔥🔥🔥🔥 pic.twitter.com/y5l2n0ODmj

— Blackwonderwoman29 (@Wonderwoman33) January 9, 2023
Playa recorded their second album "Throwback Legends" in 2001, but failed to release it also. Their second album was thus the 2003 "Never Too Late", and their third "Unreleased Compilation" came out in 2009 – they disbanded not long after this.
Some of their final singles were the 2003 "Weekend", the 2009 "On the Downside" and "The Luv That I Bring" also in 2009.
Career as a record producer and songwriter
Static's career as a record producer was launched when he began working with the hip hop collective Swing Mob, and he gained recognition in 1996, when he wrote and co-produced the song "Pony" by American singer-songwriter, actor and dancer Ginuwine; "Pony" was featured on Ginuwine's debut album "Ginuwine… The Bachelor", and reached #2 on the Billboard Hot R&B/Hip Hop Songs Chart, and #6 on the US Billboard 100 Chart.
Static then co-produced songs for American singer-songwriter Nicole Monique Wray's debut album "Make It Hot", released in 1998, after which he became the lead songwriter for the late American singer and actress Aaliyah Dana Haughton, writing her songs "Are You That Somebody?", "Come Back in One Piece" and "Try Again", the last which was her only single to top the Billboard Hot 100 Chart. Many of Aaliyah's other songs which were written by Static, including "Extra Sooth", "Rock the Boat" and "More Than a Woman" featured on her third and final album "Aaliyah", released on 7 July 2001. Aaliyah died on 25 August 2001, aged 22, when her plane crashed only moments after taking-off.
Static helped write and produce the 2005 song "Juicy" by Pretty Ricky, and he co-wrote the 2008 song "Lollipop" by Lil Wayne, and was also featured on it; the song's music video was dedicated to the memory of Static.
When speaking about his inspiration, Static stated that he drew it from the streets, and that if the song cannot be played in the hood, it's not the right song for him.
Death and posthumous releases
Static was 33 years old when he passed away on 25 February 2008 at the Baptist Hospital East in Louisville; medical records show that he died from complications which occurred during a medical procedure – it was later revealed that Static had been diagnosed with the rare autoimmune disease, myasthenia gravis.
Static was posthumously featured in the 2018 song "After Dark" by Drake, which reached #41 on the Billboard Hot 100 Chart. He was then featured in Jack Harlow's 2020 song "Luv Is Dro", which was actually a rework of Static's song "Love Is Dro". Both he and Aaliyah were featured in the single "Poison", released on 17 December 2021 by The Weeknd.
Love life and wife
Static rarely spoke about his love life in public, but it's known that he was a married man at the time of his death. He and American non-celebrity Avonti Garrett exchanged vows in 1999, in a small ceremony attended by not more than 50 of their closest friends and family members; they have a child together, but his/her name hasn't been disclosed. Static already had a child from a previous relationship when he married Avonti.
Static didn't speak about other women whom he dated, he was married to Avonti Garrett at the time of his death, and had a child with her, as well as another child with a former girlfriend.
Interesting facts and hobbies
Static's life story was told in the 2020 episode "The Static Major Story" of the biographical series "Celebrity Underrated".
His wife Avonti was a fan before they met. She went to the Kentucky Derby because she knew that Static would be there, and after he saw her and pointed at her, Avonti panicked and left. They ran into each other multiple times in the following a couple of months, but Avonti would always panic and run away, however, their cars eventually crossed on the road, and Static got out and asked for her phone number; less than a year later, he asked her to marry him.
Static's official Instagram account's followed by close to 20,000 people, and there are nearly 600 pictures and videos posted onto it.
His favorite actors were Vin Diesel and Tom Cruise, and some of his favorite movies were "The Last Samurai", "The Fast and the Furious", and "Pitch Black".
Height, eyes and wealth
Static would've been 48 today. He had brown eyes and black hair, was 5ft 9ins (1.75m) tall and weighed about 170lbs (77kgs).
Static's net worth was estimated at over $5 million at the time of his passing.