• Charlie Axel Woods is the son of the famous golfer, Tiger Woods.
• He was born in 2009 in Orlando, Florida.
• He started playing golf at the age of 4 and has competed in several tournaments.
• Tiger Woods is of African-American, Thai, Chinese and Dutch ancestry, and has been a professional golfer since 199•
• He has achieved numerous records, including 15 major golf championships, 18 World Golf Championships, and holds a net worth of $800 million.
Who is Charlie Axel Woods?
Charlie Axel Woods is the son of the famous professional golf player Tiger Woods, and although he is still far too young to become a professional, he has already left people stunned with his golfing skills. He's appeared next to his father, and already showcased that he could be just like him if he chooses to pursue a career in golf.
Charlie Axel Woods Wiki: Age, Childhood, Parents
Charles Axel Woods was born on 8 February 2009 under the Aquarius zodiac sign, in Orlando, Florida, USA. He's the second child of Tiger Woods and his now ex-wife Elin Nordegren, and has an older sister, Sam Alexis Woods, born in 2007.
His parents divorced when he was just a year old, but have remained friends and are raising their children together. Charlie is now 12 years old, and attending a private school.
A Star in the Making
Charlie started showcasing his interest in golf at an early age, which is no surprise considering that he's being raised by one of the legends of golf. His sister is also into golf, and occasionally plays in lower leagues. However, Charlie entered the golf club for the first time when he was just four years old and since then is often seen with a golf club in his hands. He's continued to practice, and in 2015 Charlie's father Tiger spoke of his son's talent, saying that he has the best technique in the family.
The following year, Charlie entered his first golf tournament, the US Kids Golf event in Florida, and came in second with 55 strokes for nine holes. He has continued to play tournaments, and in 2020 was the winner of a US Kids Golf event at Hammock Creek Golf Club in Palm City, Florida.
Charlie is continuing to learn by constantly following his father on various events, and the two also participated together in the PNC Championship. Young Charlie stunned everyone present, and already has the nickname mini Tiger.
Charlie Axel Woods' Father, Tiger Woods Short Bio
Born Eldrick Tont Woods on 30 December 1975, in Cypress, California USA, he is the son of Earl Woods and his wife Kutilda.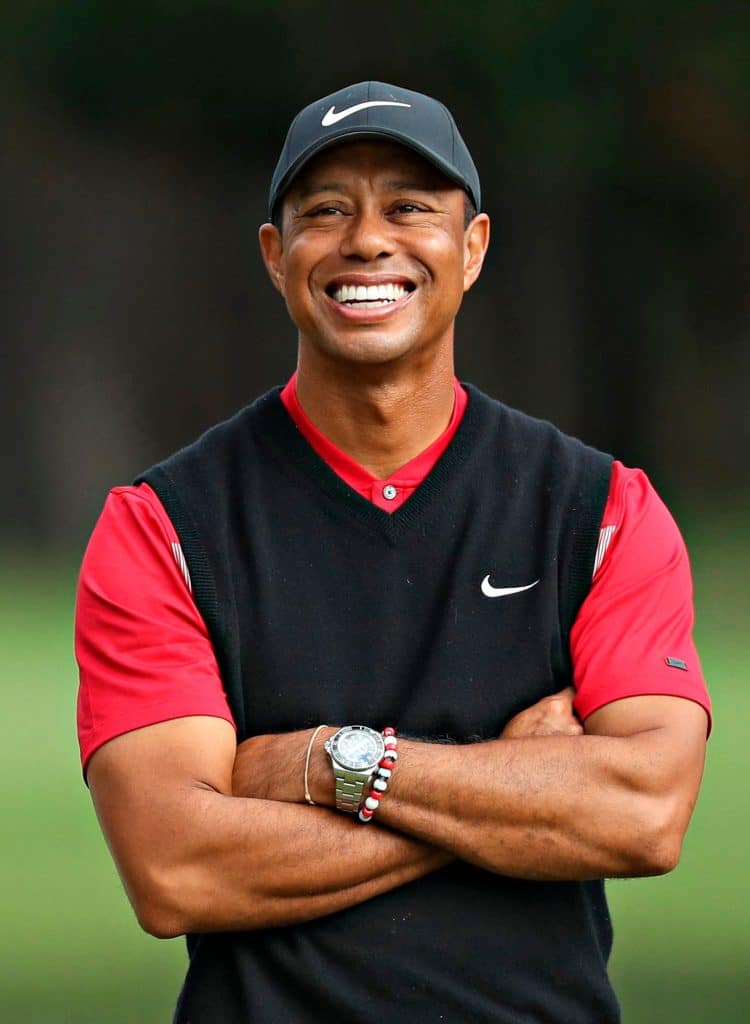 He is the only child of his parents, but also has two half-brothers, Earl Jr. and Kevin, and a half-sister Royce, all from his father's first marriage. Of African-American, Thai, Chinese and Dutch ancestry, Tiger was raised as a Buddhist, and grew up in Orange Country. His father took him to a golf club before he even turned two years old, and he started showcasing his skills at an early age. He started playing at the Navy golf course beside the Joint Forces Training Base in Los Angeles, thanks to his father's military involvement, while he also played at the par 3 Heartwell golf course in Long Beach. Before he was even ten, Tiger had some unexpected results, including winning the Under Age 10 section of the Drive, Pitch, and Putt competition, held at the Navy Golf Course in Cypress.
After high school, Tiger enrolled at Stanford University in 1994 on a golf scholarship, played for the university, and in September of 1994 won his first collegiate event, the 40th Annual William H. Tucker Invitational. After two successful years in college, Tiger left his studies to focus on his professional career as a golfer.
Professional Career Beginnings and Accomplishments
Tiger turned professional at the age of 20, and thanks to his previous accomplishments, he immediately landed deals with Nike, Inc, and Titleist, which at the time were the highest endorsement contracts in the history of golf. In 1997 he won his first major, the Masters, thus becoming the tournament's youngest winner at just 21 years old.
He wasn't very successful in 1998, but returned in 1999 with several records, including the PGA Championship and eight wins, a feat last achieved in 1974 by Johnny Miller. He continued successfully, with a few ups and downs at the start of the 2000s, since when Tiger has become one of the most successful professional golfers in the history of the sport.
He held the top spot in ranking from August 1999 until September 2004, and then again from June 2005 until October 2010. He has been named the PGA Player of the Year 11 times, which is another record, and has 15 major golf championships to his name, which is second only to Jack Nicklaus who has won 18, while he's tied with Sam Snead for 82 PGA Tour event wins.
He's the youngest golfer to achieve the career Grand Slam, and the second to achieve three Grand Slams.
To speak further of his accomplishments, Tiger has won 18 World Golf Championships, and back in 1999, he was one of the golfers on the American team that won the Ryder Cup. He has received the Presidential Medal of Freedom from Donald Trump, and in 2021 was inducted into the World Golf Hall of Fame.
Personal Life, Marriage, Affairs, and Car Accident
Tiger was married to Elin Nordegren, a Swedish model and the daughter of former minister of migration Barbro Holmberg and radio journalist Thomas Nordegren.
The two met in 2001 during The Open Championship introduced by Swedish golfer Jesper Parnevik. The couple lived in Florida before divorcing in 2010 following Tiger's confession of being unfaithful to her. Despite the divorce, the two are still good friends raising their two children together.
Since the divorce, Tiger has been seen with several celebrities, including the Olympic gold medal skier Lindsey Vonn from 2013 until 2015. Since 2017, he has been in a relationship with restaurant manager Erica Herman.
More than a dozen women came forward saying that Tiger had secret affairs with them – it all started after the National Enquirer published a story which claimed that Woods had an affair with Rachel Uchitel, a New York City nightclub manager.
After this, Tiger stepped forward and admitted his infidelities, and released an apology to all who he disappointed. In the aftermath, Tiger lost a number of sponsorship deals, including with General Motors, Gillette, Accenture, AT&T, and Gatorade, among others. However, Nike and Electronic arts remained by his side.
In February 2021, Tiger was involved in a single-car accident that left him seriously injured, and underwent emergency surgery to repair compound fractures in both of his legs and a shattered ankle. Since the successful surgery, Tiger has entered a recovery process, and is focused on strengthening his right leg which suffered more traumatic injuries than the rest of his body.
Net Worth
As of mid-2021, Tiger Woods' net worth has been estimated to be around $800 million, earned through his successful career as a professional golfer, but also through numerous sponsorship deals, thanks to which he has become the highest-paid golfer in the history of the sport.