• xChocoBars is a Canadian YouTube and Twitch star, signed with Luminosity Gaming
• She has achieved fame by streaming gameplay videos of popular games such as League of Legends, Fortnite, and Minecraft
• She was nominated for the Twitch Streamer of the Year at the 11th Shorty Awards and has amassed an impressive 850,000 followers on Twitch and 230,000 subscribers on YouTube
• She had a 2-year long stalker incident and has an estimated net worth of $800,000
• She is an animal lover, loves organizing pool parties, and is great friends with Pokimane, with whom she lives in Los Angeles
Who is xChocoBars?
xChocoBars is a Canadian YouTube and Twitch star, who has achieved fame by streaming gameplay videos of such popular games as League of Legends, Fortnite, Minecraft, and many others. She is signed with Luminosity Gaming, the Canadian esports organization.
Real Name, Age, Parents, Siblings
Born Janet Rose on 5 November 1994 under the Scorpio zodiac sign, in Toronto, Ontario Canada, she's of Chinese ancestry, and can speak the Shanghainese language, however, she has trouble reading and writing in the aforementioned language as she didn't have proper education. She hasn't talked about her siblings, if she has any. It's known that her father is an entrepreneur, and her mother a homemaker.
Career Beginnings
She was pursuing a university degree, however, she decided to drop out and focus entirely on her online career. xChocoBars started her YouTube channel in 2013, and the same year uploaded her first video, a gameplay video of the popular game "League of Legends". She continued uploading videos, which brought subscribers to her channel; she gradually became more popular, and so in 2015 she took a step forward and launched her Twitch channel. She steadily began uploading videos of other games, such as "Fortnite" and "Teamfight Tactics", among others, amassing a decent fan base, which was then named Potato Army.
Rise to Prominence
xChocoBars was becoming more prominent, and started collaborating with professional gaming organizations, eventually signing a contract with Luminosity Gaming, which boosted her popularity further, and in no time she was seen playing at various esports tournaments. In 2018, she was one of the four captains of a $100,000 League of Legends esports charity tournament, next to her good friends, Pokimane, LilyPichu, and Kaypea. The same year she participated in IGN's Fortnite Streamer Showdown with National Basketball Association (NBA) player Josh Hart.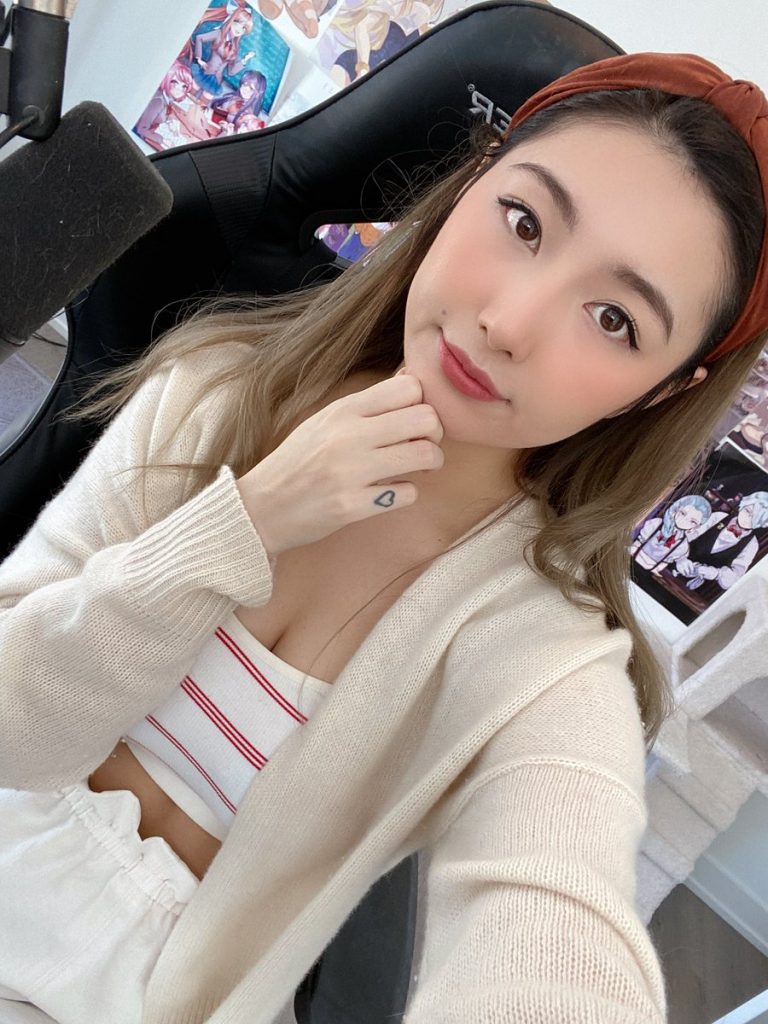 The following year she took part in professional tournaments, and was the winner at the Twitch Rivals: League of Legends tournament as a member of the EZ Clap team. Furthermore, she was also a part of ESPN''s inaugural Apex Legends EXP Pro-Am tournament, among others. Her achievements earned her a nomination for the Twitch Streamer of the Year at the 11th Shorty Awards.
In 2020, she started playing and streaming "Among Us", which she often plays with such stars as Disguised Toast, Hafu, Corpse Husband, Valkyrae, Pokimane, and Bretman Rock, among others.
Her YouTube channel has been on the rise in recent years too, and she currently has more than 230,000 subscribers, while her videos have been viewed more than 15 million times. Some of her most popular videos include "I Went to the Offline TV House", which has over 970,000 views, then "Valentine's Day With DisguisedToast", which has been viewed over 720,000 times, and "First Time Playing With DisguisedToast", which has more than 570,000 views, among numerous other videos that have only increased her popularity.
To speak further of her accomplishments, xChocoBars has also had success on Twitch.
Since launching her channel in 2015 she has amassed an impressive 850,000 followers, also charging a subscription fee to her most loyal fans, which has also added to her wealth. She streams video games almost every day, playing such popular titles as "Minecraft", Valorant", and "Apex Legends", among others.
Personal Life, Dating, Boyfriend, Single
xChocoBars started a romantic relationship with another popular YouTuber and Twitch streamer – DisguisedToast – who is a part of the OfflineTV in 2018.
However, the couple broke up in January 2020, making a joint statement on Twitter saying that the relationships sometimes just don't work out, and that neither one of them did anything wrong. They are still on good terms and will remain good friends.
Since then, xChocoBars has remained single, and hasn't talked much about her love life.
Stalker Incident
For two long years, xChocoBars was in fear for her life, after realizing that she has a stalker infiltrating her daily life. She even went to the police, but was left with the answer that the police can't do anything until the stalker commits a crime. Nevertheless, after publicly talking about the experience, the whole situation wore off, and she is now safe.
EXCITED TO ANNOUNCE I AM FINALLY RELEASING MERCH WITH @FanjoyCo 🥳💗

2 Crewnecks
3 Mugs

Launch April 16 @ 10am PSThttps://t.co/9KgjeCnPnB
(link won't work until launch day) pic.twitter.com/blOcOQsihY

— LG xChocoBars (@xChocoBars) April 14, 2021
xChocoBars Net Worth
As of mid- 2021, xChocoBars's net worth has been estimated to be around $800,000, earned through her successful career as an online content creator.
Appearance and Vital Statistics
This prominent YouTuber has dark brown hair, though she dyes it often in various colors, preferably blonde, and has dark brown eyes. She stands at a height of 5ft 5ins (1.65m), while she weighs approximately 114lbs (52kgs). Her vital statistics are 33-26-30, bra size 33C.
Hobbies, Interests, Trivia
For someone who spends a lot of time indoors, playing video games, xChocoBars spends a lot of time outside.
She is a fitness freak and can often be seen running, jogging, or plain walking outside, trying to burn unwanted calories. She flaunts her flat stomach quite a lot in pictures on her official Instagram account.
Furthermore, xChocoBars is an animal lover and has a pet cat, Hazel Rose, for which she has set up an Instagram account.
She has launched her own fashion brand PotatoArmy, which comprises t-shirts and hoodies.
xChocoBars and Pokimane are great friends and they live together in Los Angeles with other YouTube stars, Starsmitten and Valkyrae.
xChocoBars loves organizing pool parties, and the pool is one of her favorite places where she goes to relax, but she's a great adventurer, and beaches are her favorite destinations.
xChocoBars Ex-Boyfriend DisguisedToast
DisguisedToast is a Taiwanese-Canadian Twitch streamer and YouTube star, born under the name Jeremy Wang on 25 November 1991 in Taipei, Taiwan. He is best known to the world for his success as a professional "Hearthstone" player. In addition to "Hearthstone", he also plays such games as "Apex Legends", "Fortnite", "Teamfight Tactics", and others. He won the Twitch Rivals: League of Legends Showdown event, , and also won the Red Bull Team Brawl: Spring 2017 event in "Hearthstone".
DisguisedToast has over two million followers on his official Twitch channel and more than 3.5 million subscribers to his YouTube channel. His net worth has been estimated to be around $2 million, as of mid- 2021.