Bullet Point
• The Shot of the Yeagers YouTube channel was launched on 9 August 2015 by Steve and Jamie Yeager and their six children
• The channel is now subscribed to by more than 5.1 million people, with over 3.1 billion views of all their videos
• Their most popular video is "THE GRINCH Stole Our CHRISTMAS!", which has been watched over 36 million times
• They are active on various social media networks and are TikTok stars, having amassed over 2.3 million followers
• Steve and Jamie's oldest child, Stephen, is the most popular, having starred in their video "A SHOT OF STEPHEN | Q&A SPECIAL" and running his own channel with over 1.85 million subscribers
The YouTube channel Shot of The Yeagers
The Shot of The Yeagers YouTube channel was launched on 9 August 2015, by the American family Yeager, comprising Steve (father), Jamie (mother), and their six children – their son Bryce Richard Yeager was stillborn on 14 June 2007. The channel's today subscribed to by more than 5.1 million people, and numbers over 3.1 billion views of all their videos combined. The family's mostly focused on uploading family-friendly content, and their videos often feature pranks, challenges and various adventures of the family.
Their most popular videos
The Yeagers are widely known for their sense of humor, especially for their children's humor, and the following are three of their most popular YouTube videos, which have helped them gain many subscribers.
Their #1 video "THE GRINCH Stole Our CHRISTMAS!" has been watched over 36 million times since 23 November 2018.
The Yeagers' second most popular video "LAVA MONSTER AT A PARK!!!" has been viewed nearly 28 million times since 20 October 2017, and follows the family as they're playing the game 'Lava Monster' together in a park.
Their third most popular video "Boys Only GIANT LEGO FORT! No Girls Allowed" has been watched more than 27 million times since 24 April 2019, and follows the boys as they're defending their Lego fort against the girls.
The Yeagers are active on various social media networks, including Instagram, onto which they have amassed over 130,000 followers, and have uploaded over 550 pictures, the majority of which have been taken during their everyday life.
They launched their Twitter account in January 2016, and it's today followed by around 3,000 people, and numbers close to 2,000 tweets.
The Yeagers are followed by more than 45,000 people on Facebook, and they are also TikTok stars, having amassed over 2.3 million followers, and more than 32 million likes of all their videos combined. They are mostly focused on uploading comedy content, which usually features them dancing and lip syncing.
The family also used to have their own application, but which no longer works.
Who is Steve Yeager (the father)?
Steve Yeager was born in the USA, possibly in Utah, on 27 January 1981 – his zodiac sign is Aquarius, and he holds American nationality. He's only really known for his and his family's YouTube channel, as he hasn't shared many details concerning his life before the launch of the channel.
Steve was raised in the US by his parents, about whom nothing's known as he respects their privacy; however, it's known that the family was deeply religious, attending church at least once a week. Because he hasn't spoken of having any siblings, Steve's believed to be an only child.
He was into sports while attending a local high school, and was on his school's football team. Steve became interested in comedy while attending the school, and planned to become a comedian and actor. He matriculated in 1999, and although he hasn't spoken of his further education, most people believe that he attended college, from which he obtained his Bachelor of Arts degree in 2003.
Steve hasn't spoken of the jobs he had worked before launching his career on YouTube, but his fans have claimed to have seen him working various jobs, including being a car salesman.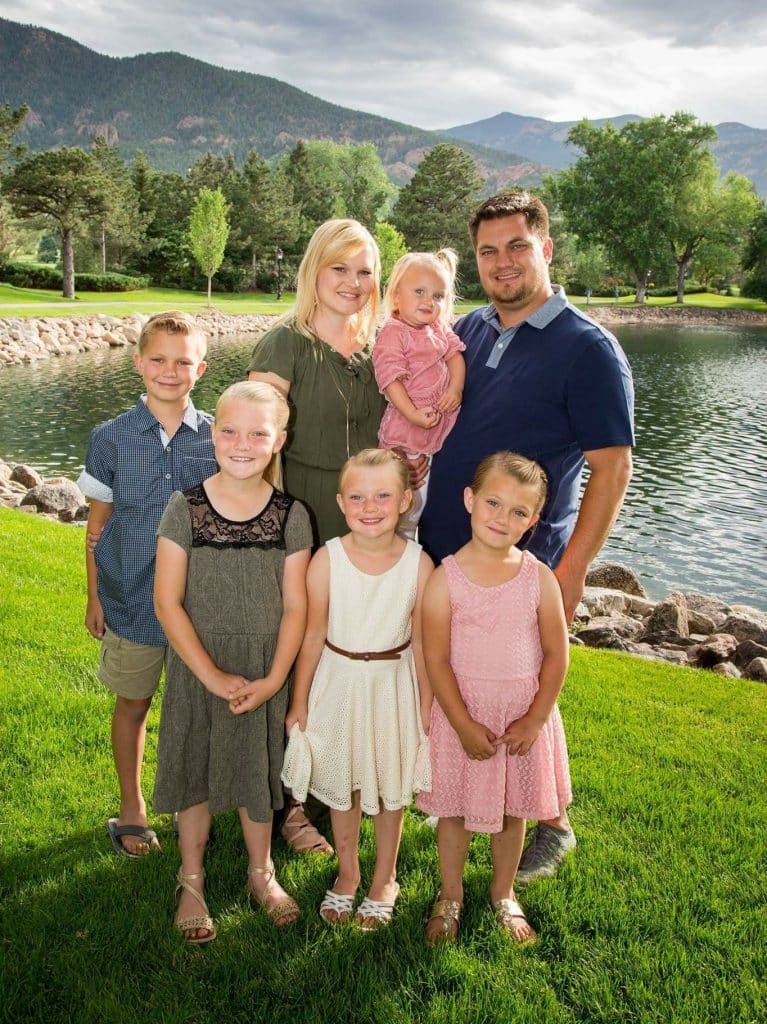 Steve and Jamie exchanged vows sometime in the mid-2000s, in a large ceremony attended by their wide circle of friends and family members. On 22 June 2006, Jamie gave birth to Stephen, and their other children followed furing the next decade, named Taylor, Jordyn, Parker, Blake and Payton.
Who is Jamie Yeager (the mother)?
Jamie Yeager was born in Utah, USA, on 24 July 1985 – her zodiac sign is Leo, and she holds American nationality. She's known best for the channel "Shot of The Yeagers" as well, but has also become popular thanks to her attractive looks, with long blonde hair and blue eyes.
Jamie's parents were also religious people, but similar to her husband, she's kept details regarding them hidden from the media's attention. It's known that Jamie has siblings, but hasn't disclosed anything about them.
She studied at a local high school in Utah, and was mostly interested in gymnastics; it's widely believed that Jamie was also a cheerleader during her final two years, but this hasn't been confirmed. She matriculated in 2003 and didn't enroll at college, but found work to financially support herself.
Some of the family's fans have claimed that Jamie met Steven while she was still attending high school, but this hasn't been confirmed.
As of July 2021, the family's net worth has been estimated at over $8 million.
Who is the oldest child, Stephen Yeager?
Stephen was born in Utah, and his zodiac sign is Cancer. He's probably the most popular of the six children, as he has been appearing in his family's videos the longest. Stephen was only nine years old when his parents launched their YouTube channel.
In 2020, Stephen enrolled at a local high school, and has apparently become interested in sports, and has taken on soccer. He should be matriculating in 2024, but it doesn't appear as Stephen's interested in pursuing a college degree.
He gained recognition in 2016, when he starred in his family's YouTube video "A SHOT OF STEPHEN | Q&A SPECIAL". It has been viewed over 460,000 times since 16 October 2016, and features Stephen answering his fans' questions.
Stephen's today running his own eponymous channel, which he launched on 26 September 2017. It's subscribed to by over 1.85 million people, and numbers more than 300 million views of all his videos combined.
He's mostly focused on uploading similar content to that on the channel "Shot of The Yeagers", mostly feature himself pulling pranks, and doing challenges.
His most popular video "BALL PIT BALLS PRANK! Filled His Truck with Ball Pit Balls" has been watched close to 26 million times since 9 February 2018, and features Stephen and his sister, as they're filling their Uncle Derek's car with ball pit balls.
Stephen has two more very popular videos: "Box Fort PRISON! 24 hours to ESCAPE!!" has been watched over 23 million times since 4 August 2018, while "Huge Monster Laid Eggs in My Swimming Pool!" has been watched more than 22 million times since 26 May 2018.