Who is Thea Sofie Loch Naess?
Thea Sofie Loch Naess was born on 26 November 1996 under the zodiac sign of Sagittarius, in Kristiansand, Norway. She is a 24-year-old actress, probably best recognized for landing the role of Thea in the Norwegian coming-of-age film "One Night In Oslo" (2014), playing Skade in the British historical drama series "The Last Kingdom" (2018), and featuring as Linnea Kaupang in the Norwegian police procedural television series "Wisting" (2020).
How rich is she, as of now? Thea Sofie Loch Naess Net Worth
As of early 2021, Thea Sofie Loch Naess' net worth is estimated at over $400,000, acquired through her successful involvement in the film industry as a professional actress, garnering 19 television and film titles since she launched her career back in the mid-2010s.
Early Life, Parents, Nationality, Ethnicity, Educational Background
Thea Sofie Loch Naess spent her early years in Oslo, where she was raised in a middle-class family by her parents; however, there is no information in the media about their names and professions. It's also unknown whether she has siblings or not.
Thea holds Norwegian nationality and belongs to White Caucasian ethnic group. Regarding her education, she attended the Hartvig Nissens School in Oslo, Norway, where she studied Drama.
Career Beginnings
Thea developed her love for acting very early, and began performing at the age of eight, starting her career on stage and then made appearances in various television commercials. As the time passed, her work opened up more serious opportunities for her, and she worked on some short films. Apart from that, she has also modeled for such brands as Natt og Dag, Wow, and Topp.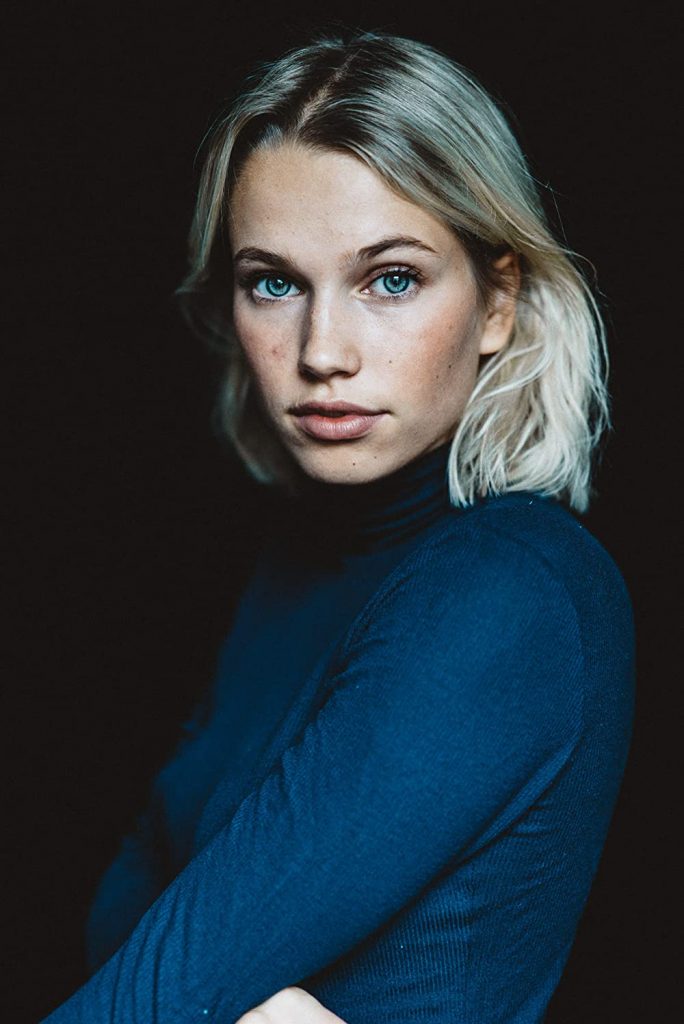 According to her IMDb profile, Thea's first major project in the film industry came when she made her debut big-screen appearance in the main role of Thea in the 2014 coming-of-age romantic drama film "One Night In Oslo", directed by Eirik Svensson, followed the same year by her portrayal of Benedicte in the short drama film "High Point".
Rise to Fame
In 2015, Thea landed the role of Linda in the short horror film "Polariod", written and directed by Lars Klevberg, and then played Thea in Sten Hellevig's musical drama film "Dryads – Girls Don't Cry".
Thereafter, she featured as the king's daughter, Christina of Norway in Nils Gaup's historical drama film "The Last King", along with such actors as Jakob Oftebro, Pål Sverre Valheim Hagen and Kristofer Hivju, after which she was cast as Alma in the TV comedy series "Costa Del Kongsvik", both in 2016. Later that year, Thea also starred as Lacy in the pilot of the HBO drama series "Mogadishu, Minnesota", but it wasn't picked up.
Worldwide Recognition and "The Last Kingdom"
After guest-starring in an episode of the TV drama series "Unge Lovende", Thea made an appearance in the music video for the song "Som Om Himmelen Revna" by Daniel Kvammen featuring Lars Vaular, both projects in 2017.
In the following year, she played Aurora in the short drama film "Jeg Kom Ikke Hit For Å Danse", written and directed by Johannes Hellstrand Frøshaug. Afterwards, Thea joined the cast for the third season of the British television historical fiction series "The Last Kingdom" (2018), starring in the role of villain Skade, based on "The Saxon Stories" series of novels written by Bernard Cornwell. Thea gained worldwide recognition for her work in the series, since it was broadcast on Netflix.
Continued Success and Recent Projects
The role of Skade led her to more projects – in 2019, Thea was cast as Linnea Kaupang in the TV noir police procedural thriller series "Wisting", next to Sven Nordin, Mads Ousdal and Carrie-Anne Moss. Thereafter, she was chosen to feature in the main role of Mio in the TV romantic series "Hjerteslag" from 2019 to 2020, followed by her portrayals of Sarah in the short drama film "Da Du Dro" and Helene in another short drama film, entitled "Good Luck", both in 2020. Later that year, Thea played Emerald in the western film "Tyger Tyger", written and directed by Kerry Mondragon.
Upcoming Projects
Most recently, it was announced that Thea will appear in several upcoming projects, as Pernille in Henrik Martin Dahlsbakken's drama film "X", and the role of Lucy in the sci-fi thriller film "Dissonance" along with Michael Weaver, Tim Griffin, and Justin Huen, followed by featuring as Marit in the TV series "Delete Me". All of these projects are currently under post-production.
Appearance and Vital Statistics
The actress has short dyed blonde hair and blue eyes.
She stands at a height of 5ft 6ins (1.68m), while her weight is 123lbs (56kgs), and her vital statistics are 34-24-34. Her bra size is 34B, dress size 4 (US), and shoe size is 6.5 (US).
Personal Life and Hobbies
Thea Sofie Loch Naess has been romantically involved in a relationship with famous snowboarder Fredrik Perry. The happy couple posts cute snaps on their social media from time to time. Her residence is still in Oslo.
In her spare time, Thea enjoys traveling around the world.
She is also known as an avid dog lover, and has a pet dog.